What should you do with your Q4 earnings? Invest in your business! Here are 10 ideas for purchases that can propel your business forward, and could make you even more money this year.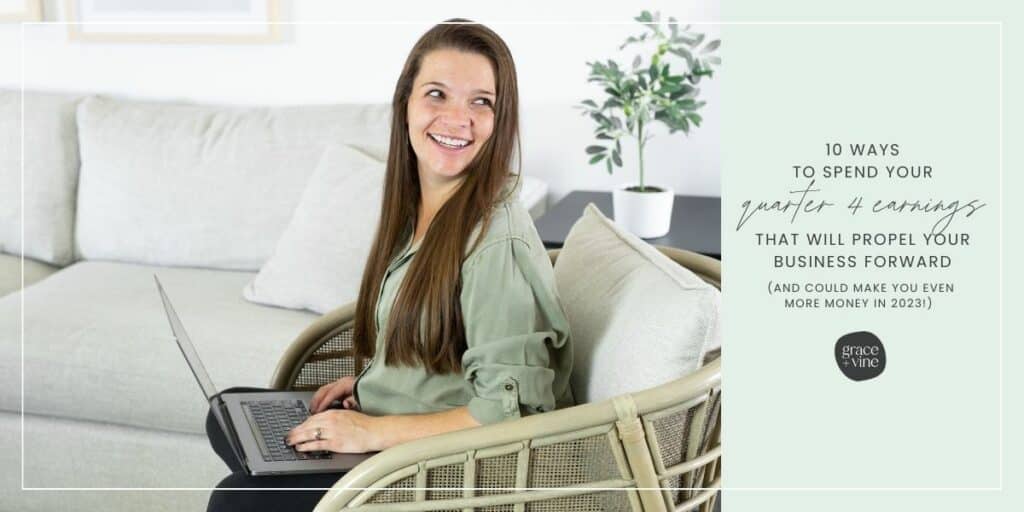 This post contains affiliate links. I receive a commission if you choose to make a purchase through these links.
It might be Q1 right now, but the last Q4 is still on bloggers' minds.
That's because most ad companies pay Net-45 (Adthrive) or Net-65 (Mediavine), so most bloggers will receive their November and December income around this time.
For most food bloggers, especially ones with seasonal content pertaining to Thanksgiving and Christmas, these paychecks are a lot bigger than other months'.
Depending on the size of the check, you might be planning to spend it on a big vacation or something else for yourself.
But I'd encourage you to invest your Q4 earnings back in your business. By making smart purchases on big investments for your blog that can propel your business forward, you could set yourself up to make even more money this year.
There are so many ways to spend money in your business beyond usual operating expenses. After you set aside money for taxes, here are a few ideas for how to spend that moolah.
Pay yourself first, okay?
But first… paying yourself should be a priority. You shouldn't budget for anything else until you've decided how much to pay yourself. You did the hard work, after all!
If this is the year you want to take your blog full time, this is tantamount. Figure out your monthly salary for yourself and budget that into your whole year. Once you've subtracted that salary, you'll know how much you have left for operating expenses (hello subscriptions and groceries). Any extra you can save or use for one or two big purchases.
I'm always encouraging our clients, blog readers and podcast listeners to think like the CEO of your food blog, and that starts with a solid budget.
You can read more about paying yourself first from one of my favorite business books, Profit First by Mike Michalowicz (affiliate).
1. Outsource, outsource, outsource.
One big way to take your business to the next level is to hand some of your work off to someone else so you can focus on the important parts of your business.
If you could have 1, 2, 5, 8, 12 or 40 hours back per week, what would you do with that time? The time saved could add up to weeks or months during the year.
Hiring a virtual assistant, a writer, a photographer, videographer and/or recipe developer — even just for one or two posts per month — could save you hours of time. Even someone to help with dishes on shoot days would be amazing, right?
You could even think outside of your business and invest in a grocery delivery service, housecleaning, childcare or a yard service.
Check out my list of unusual things to outsource for even more ideas.
2. Go back to school.
I don't mean literally! But investing in a course or class could teach you a skill that ups your business game.
There are online classes for everything from email marketing to social media and photography to cookbook creation.
If WordPress is your nemesis, check out my Gutenberg course that teaches you how to simplify your blog post writing process.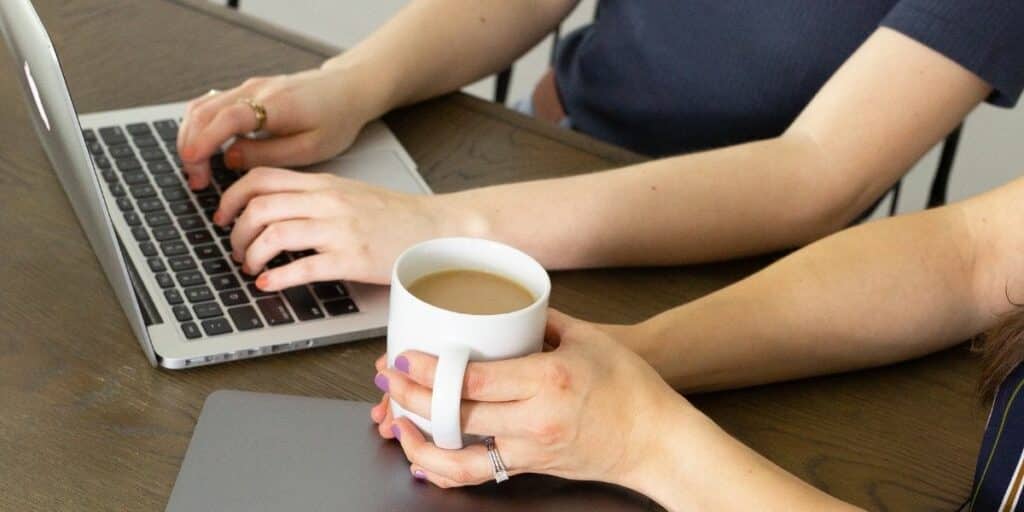 3. Join a mastermind.
Chatting with like-minded business owners in your field is a great way to stay motivated, ask for advice and make lasting connections.
I know things wouldn't be the same in my business without my designers group that I meet with regularly!
There are certainly free mastermind groups and Facebook groups, but look into paid options too. When there's money on the line, your fellow participants are usually more inclined to be engaged and good group members, so you'll get more out of the investment.
4. Travel for work.
Taking a trip for your business this year could look a lot of different ways. Travel is expensive, so planning a trip with your Q4 earnings might be just the ticket.
Some travel expenses can be written off* when business is involved, from meals to hotels to plane tickets.
Retreats: Gather up a few fellow bloggers and rent an Airbnb together, then spend your time together chatting about your businesses and learning from one another.
Conferences: Now that things are more open again, so are blogging conferences. Head to an in-person event to network and learn from experts.
Quiet work time: What if you could head to a relaxing hotel or cozy cabin somewhere and knock out a project or catch up on work for a few days? Totally uninterrupted time is the dream! And you don't even have to leave town.
Sponsored travel: Headed somewhere fun anyway? See if you can line up some sponsors for your trip to cover part of it, then the rest of the trip expenses can be business expenses.
Don't forget to factor in additional travel expenses like childcare, pet boarding or a new suitcase.
5. Finish that thing you've been putting off forever.
Have you been sitting on an idea for your email freebie? Or maybe an ebook you want to put up for sale but never seem to finish? Or perhaps it's trying to figure out how to code that Gutenberg block…
Well, it's time to knock it out! Or perhaps it would be better to just hire someone to finish it for you? Example, if you've been putting off that LLC for a while, maybe it's time to hire a lawyer to help.
Our food blogger support package includes up to two small website or design projects per month, free access to our Gutenberg Course and professionally-designed Canva templates — just to name a few perks.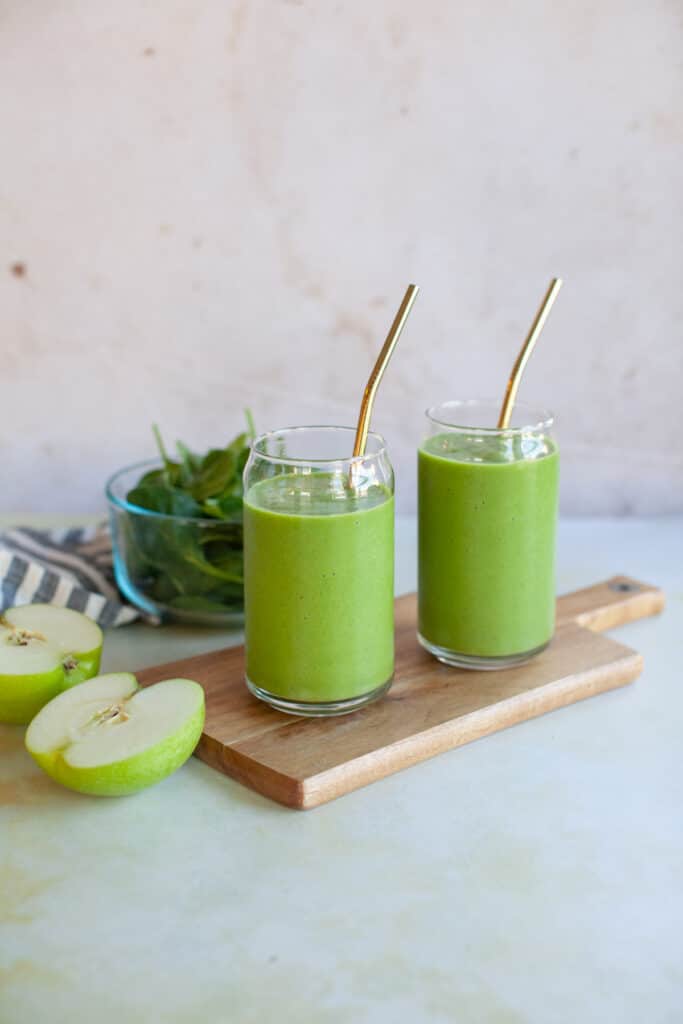 6. Level up your gear.
Computers and camera equipment are big investments for your blog! It's important to budget for upgrades and have an emergency fund in case something breaks.
But if you know your computer, camera or external hard drive is getting old, why not go ahead and make the investment now before it becomes dire?
You can also level up gear for fun! Investing in a new lens or lighting system is a great way to up your photography game.
Another idea is to buy some new background surfaces for your food photography. (Bonus points if they match your branding.) We like Bessie Bakes and Capture by Lucy.
7. Spiff up your office.
If you're anything like me, you spend a lot of time at your desk. That means your workspace is ultra important!
You want your work area to be a place you enjoy spending time in, so it should be comfortable, ergonomic and efficient. If you're more motivated to spend time in your workspace versus on the couch, it's likely you'll get more done, too!
Office supplies and equipment can also be written off on taxes,* so here are some things to consider purchasing with your Q4 earnings:
Comfortable desk chair
Monitor or laptop stand
Better lighting
Shelf for prop storage
Printer
Headphones
Another way you can improve your workspace is to travel to one away from home. Signing up for a coworking space was one of the best things I ever did for my business and was a great way to network with other business owners in my town.
8. Buy a new software or app.
Software and subscriptions can get pricey. But maybe this is the year to go for something bigger.
Get the paid versions of apps you use everyday like Canva, Dropbox, Asana or Airtable for more features.
Switch to a new email service that can better serve your subscribers. (We like ConvertKit.)
Get an Adobe subscription and finally learn Photoshop or Lightroom.
With your Q4 earnings, you can even make upgrades to your website. Upgrade your hosting provider to a managed host (we work with Bigscoots), switch to a better recipe card or finally get that expensive plugin you've been wanting.
9. Take new headshots.
The photos of you on your site are important for readers to get to know the face behind your brand.
If it's been a while since you took headshots, if your appearance has changed (like a new hair color or tattoo) or if you are planning a new site design, it might be time to find a brand photographer.
Brand photographers can help you choose the best location and look for your unique brand, so the photos look seamless and perfect for your website.
Make sure to plan for other expenses like hair, makeup or a new outfit. Some locations might charge a photography fee or you might want to book an Airbnb with a cute kitchen to pose in.
10. Redesign your brand.
Finally, maybe this is the year to take your website up a notch. No, not just a notch — to the max!
Design is always a worthwhile investment because the way your website looks matters to your readers and brand sponsors. And because the way your website works matters to search engines and social sites.
At Grace & Vine, we work with bloggers in a few ways:
custom website design: You'll get a one-of-a-kind site designed just for your brand and unique audience.
logo design & brand strategy: This is a great option if you love your theme and just want a little refresh to make your brand stand out.
designer for a day: In just a few hours, we can help you freshen up your pre-made theme with a custom home page, new fonts and colors, designed email sign-up forms and more!
Check out our services or send us an email to learn more. We'd love to chat with you about how we can help you reach your goals!
---
I'm so curious — what will you spend your Q4 money on? I'd love to know in the comments.
* Please consult a tax professional in your state or country before making purchases you plan to write off.
Pin for later
Come browse my Pinterest for more inspiration >>