One of the best ways to treat your food blog more like a business is to outsource the things that take you too much time or are not your biggest strengths! But outsourcing can often seem daunting or expensive. In this episode, I'm sharing some unusual ways you can outsource different parts of your food blog to free up more time to work on the parts you love and to spend more time as the CEO of your business.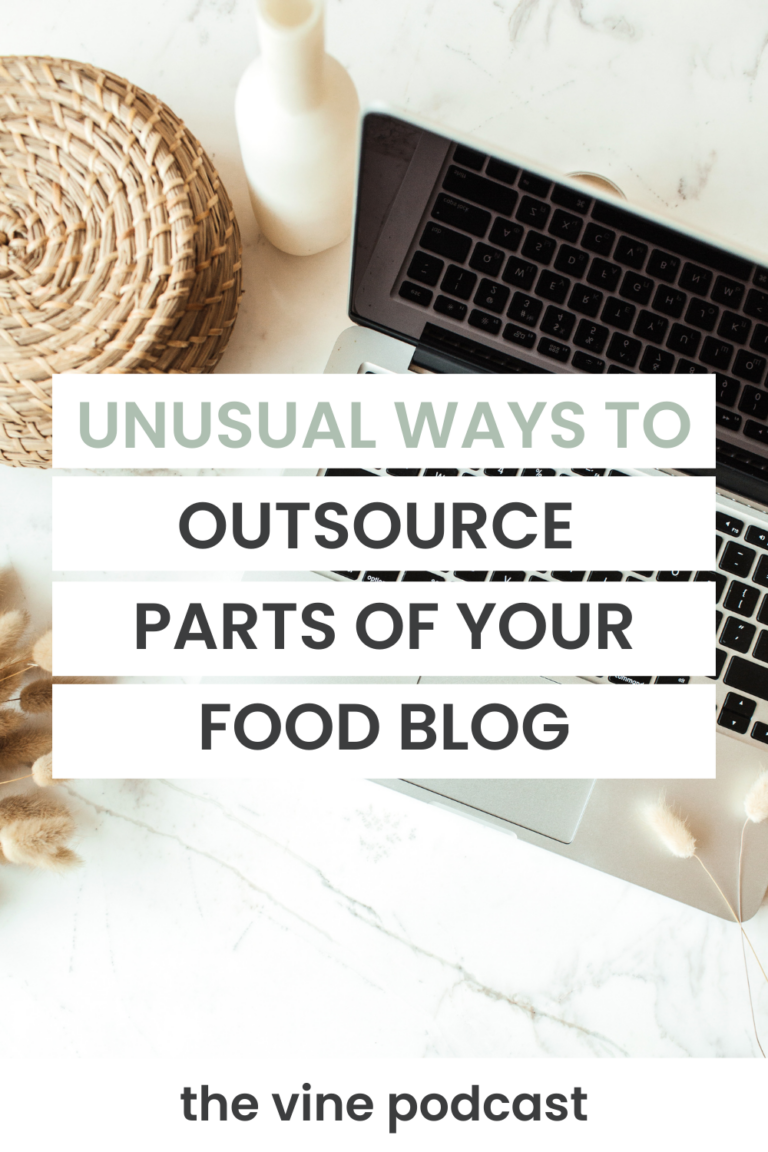 Never miss an episode! Get notification of new podcast episodes to your inbox.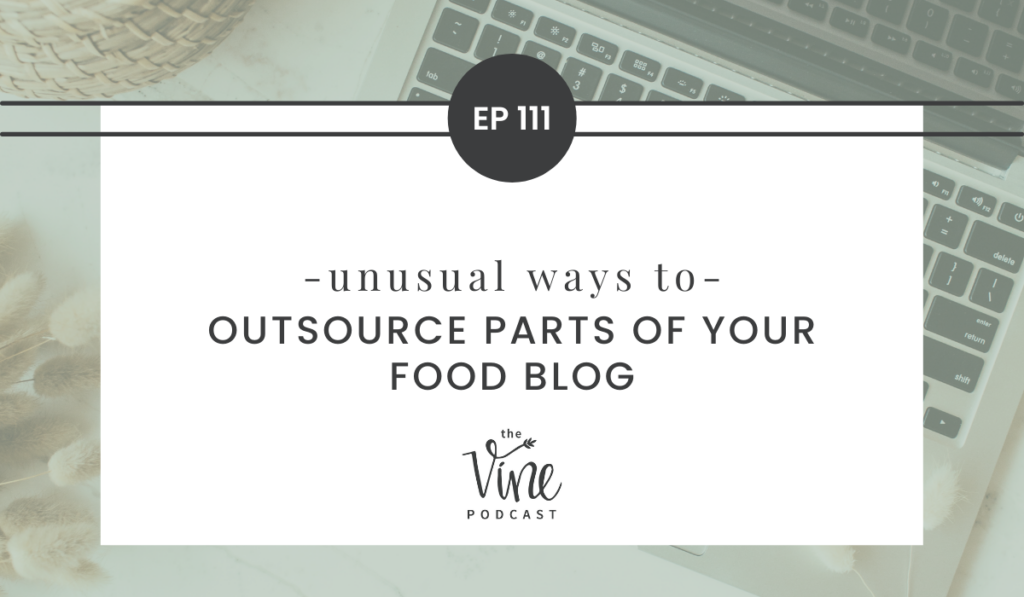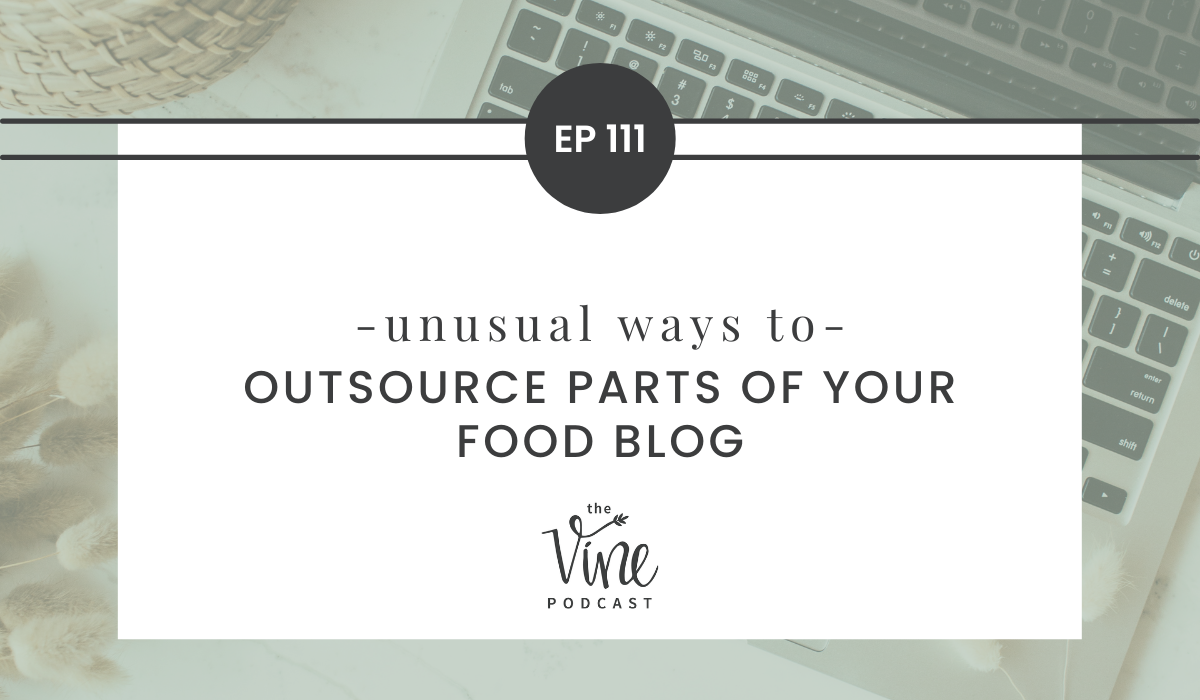 I was recently talking to a friend about outsourcing parts of your food blog and we started chatting about some of the unique ways you can outsource parts of a food blog specifically. I realized I've talked about outsourcing in the past, but in a more general sense.
I want to encourage you to think creatively about the ways you can outsource various parts of your blog. Food blogging is unique to so many industries because there are SO many different parts and roles in your business. In one day you might go from being an administrative assistant, to a recipe developer, food photographer, writer, SEO expert, web designer, and marketing coordinator. And that doesn't even scratch the surface of the tasks that are required to run a food blog.
Past Episodes on Outsourcing:
Let's chat through some creative and unique ways you might outsource different parts of your food blog!
Ways to Outsource Photography
There are a variety of ways you can outsource photography from hiring a photographer to purchasing stock photos.
Hire a food photographer
Purchase an exclusive set of recipe photos
Purchase a semi-exclusive set of photos
Hire a photo assistant
Hire a photo editor
Hire a food stylist
Videography (shooting OR editing)
Ways to Outsource Marketing
Use a virtual assistant to post on social media for you
Hire a marketing manager to coordinate different accounts
Hire an intern to post content and engage on social media
Hire a Pinterest marketing manager (Check out Episode 77 with Kate Ahl from Simple Pin Media)
Ways to Outsource At Home
House manager
Cleaning service
In person assistant (to help with photo shoots, dish clean up afterwards, running errands, grocery store pickups etc.)
Instacart/grocery delivery service
Other tasks around the house (laundry, yard clean up, pest control, pet waste pickup)
Other Creative Ways to Outsource for a Food Blog
Recipe development
Blog manager
Keyword research
SEO expert (see Episode 81 with Ty Kilgore)
Brand strategy
Web design/development
Admin assistant (manage your inbox, reply to comments on blog/social media)
Brand manager (pitch brands for sponsored work)
Pin for later
Come browse my Pinterest for more inspiration >>