our work
We are passionate about building websites that can serve as a resource for your readers, designed with your mobile traffic in mind first and perfectly aligned to your unique brand.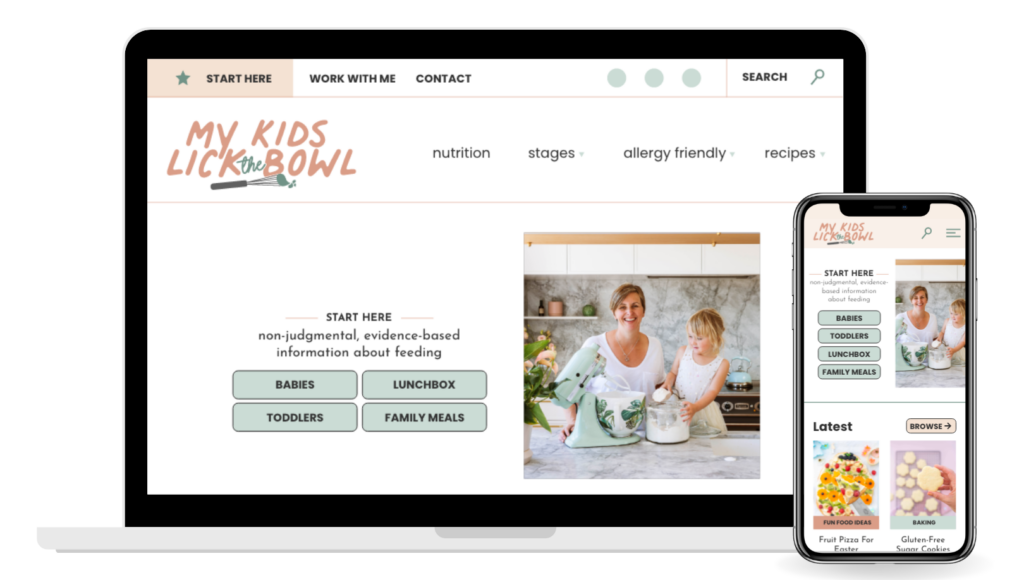 My Kids Lick the Bowl
Stacey wanted to focus on increasing her website's EEAT through her redesign by showcasing her background and expertise. She also wanted to create a highly custom experience for her readers through a filterable allergy index.
LAUNCHED 2023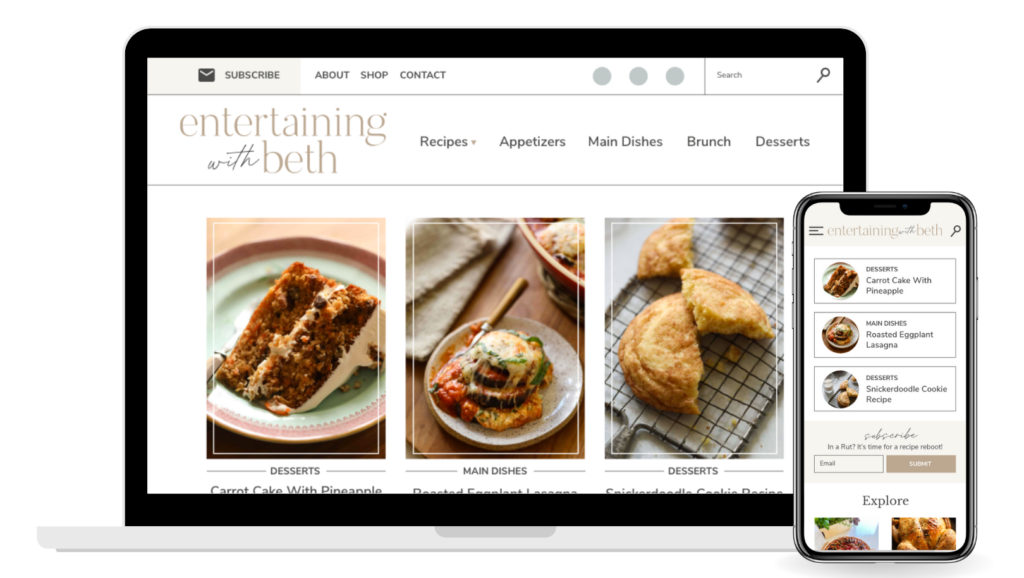 Entertaining with Beth
Beth has built a loyal YouTube following and is in preparation to work on a cookbook later this year. Her website redesign set the stage for her cookbook project and puts forth her expertise on her website.
LAUNCHED 2023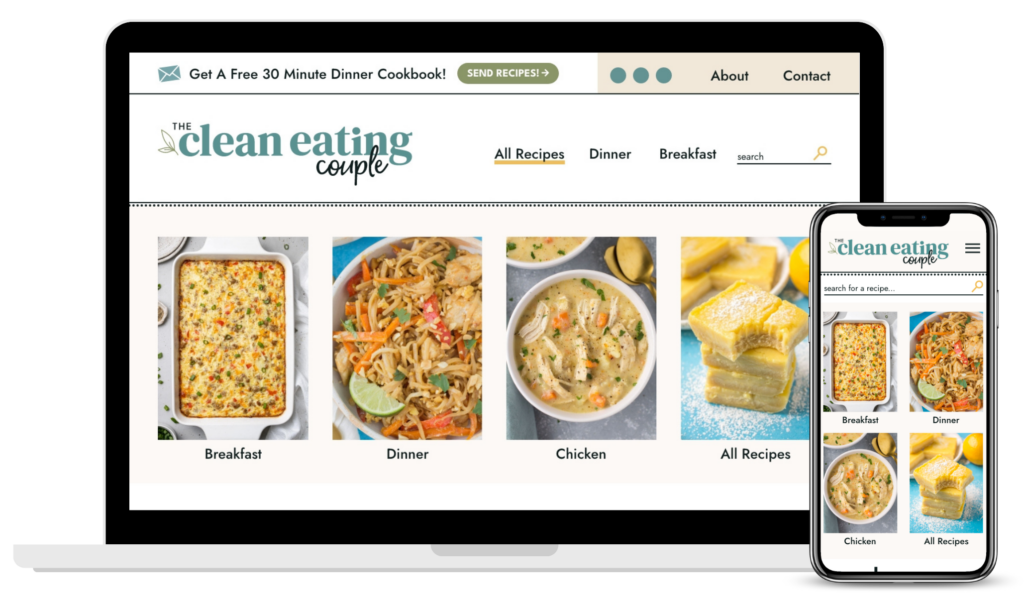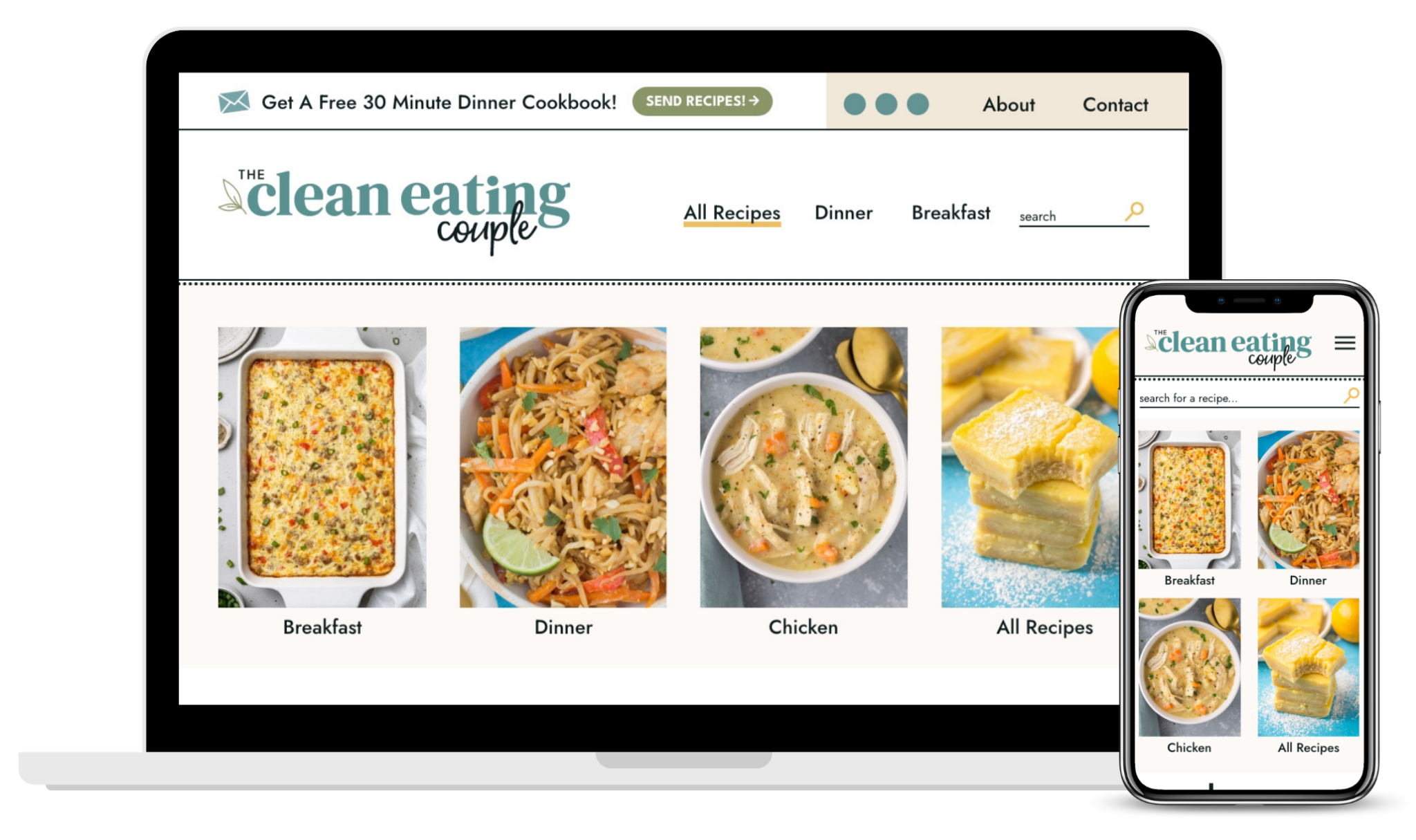 the clean eating couple
Liz branched out from a premade customized theme and sought out a more organized way for readers to access her catalog of healthy, easy recipes. Her site now features custom icons to browse her categories, an organized recipe index to display her latest and best content, and category pages that are optimized for SEO.
LAUNCHED 2022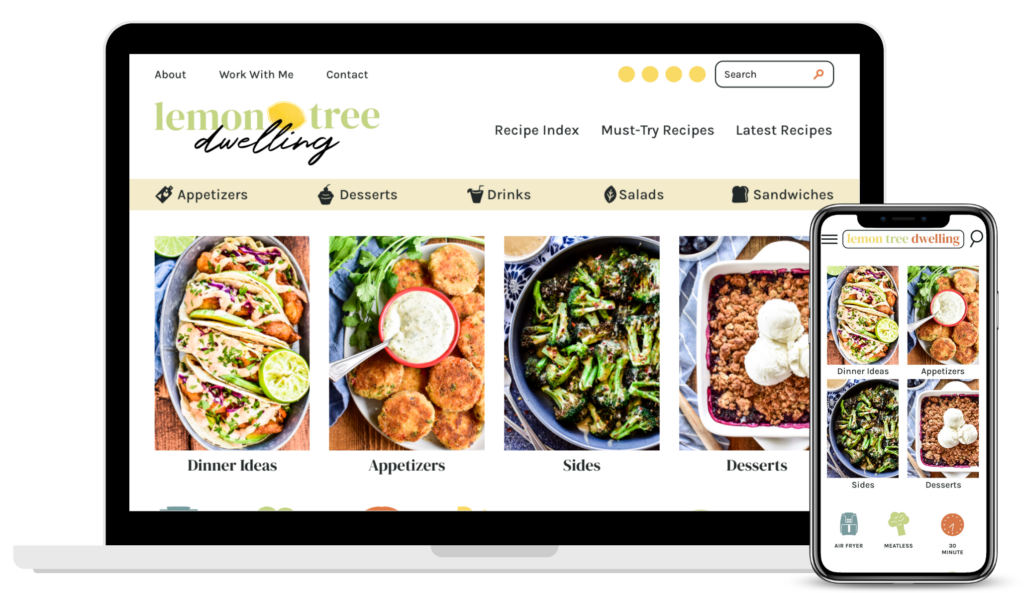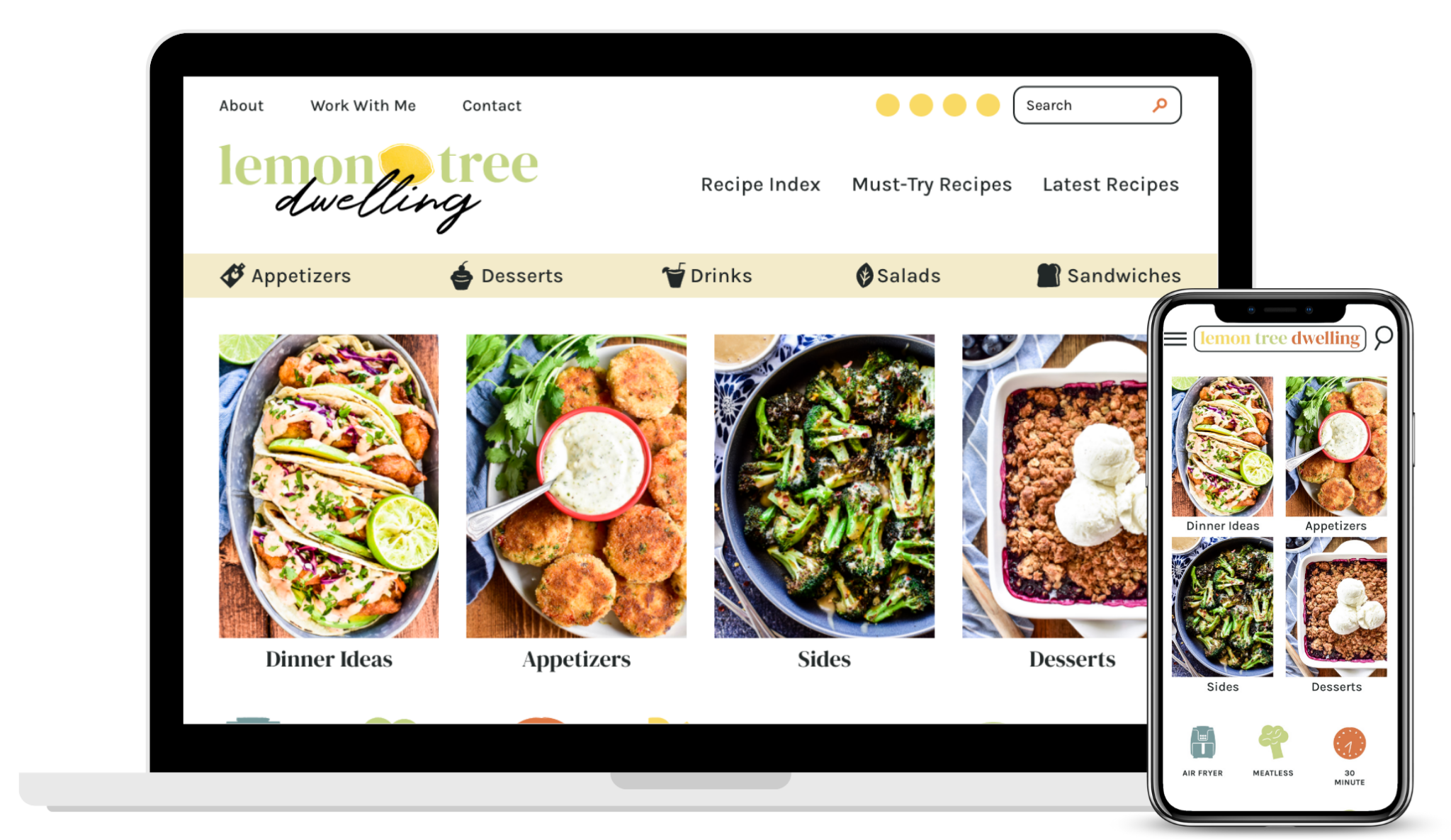 lemon tree dwelling
Cathy was using a well known premade theme but had outgrown it's customizable features. She wanted to focus on updating her branding to be more in line with the caliber of her popular food blog focused on easy recipes for entertaining. Her homepage, recipe index and category pages make it easy for readers to get lost in her content.
LAUNCHED 2022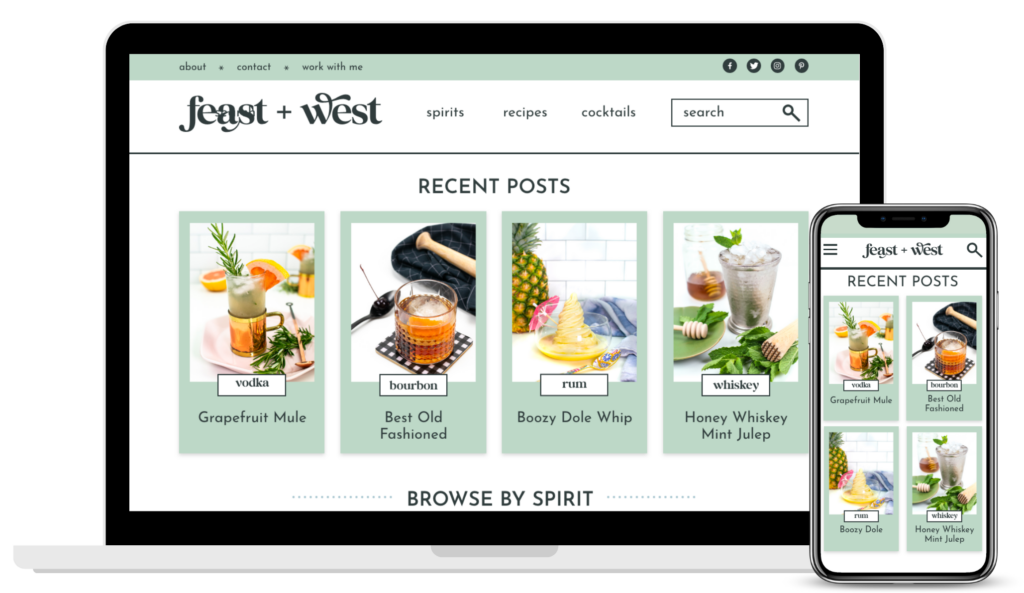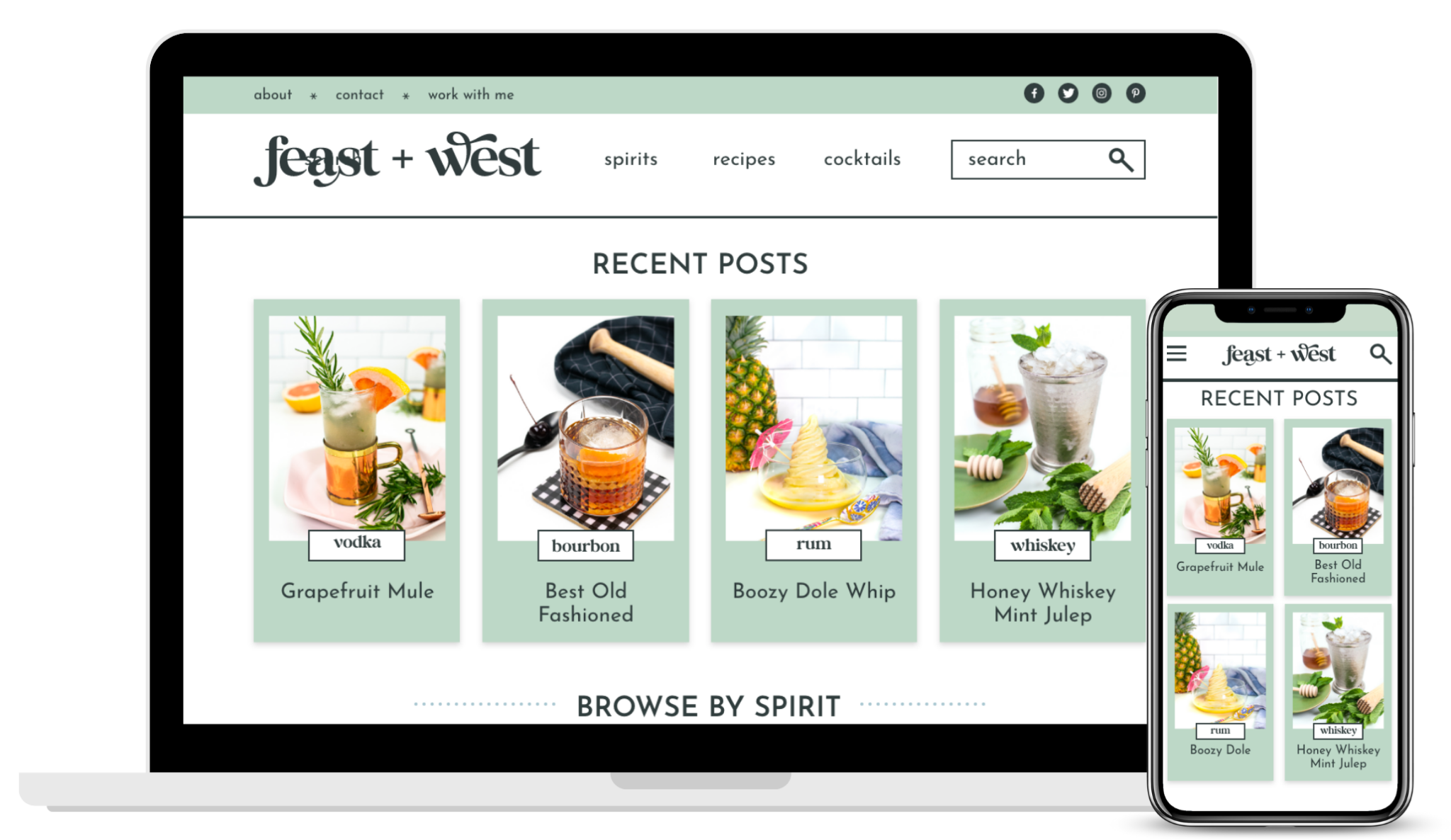 feast + west
Susannah narrowed her blog's focus to drinks and entertaining food, with a focus on fun details and easier navigation. Her website redesign included a reorganization of her categories including adding index pages for her cocktail-specific content as well as her recipes. You can see beautiful icons and details shared throughout her design.
LAUNCHED 2021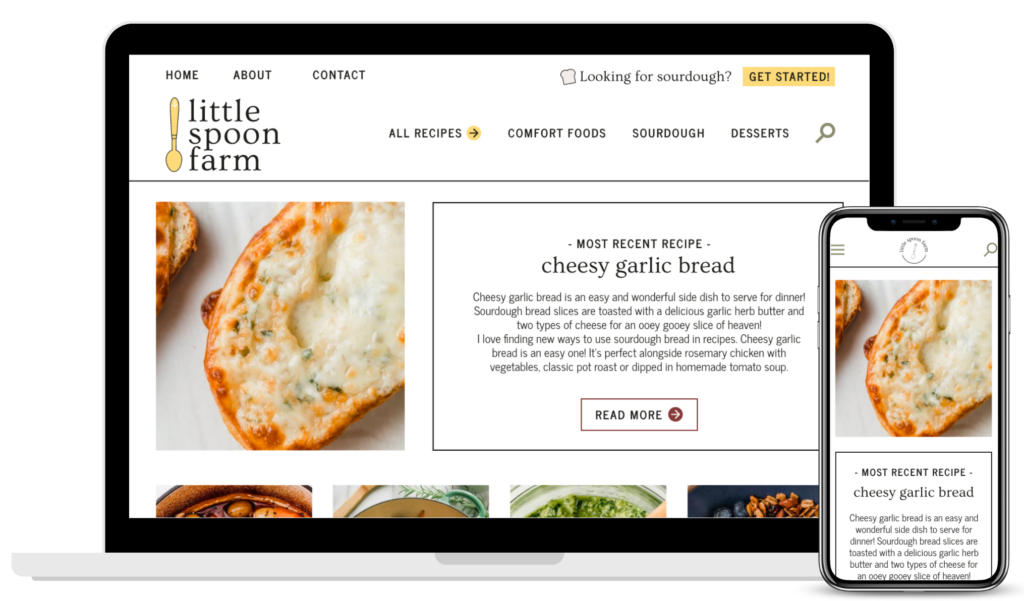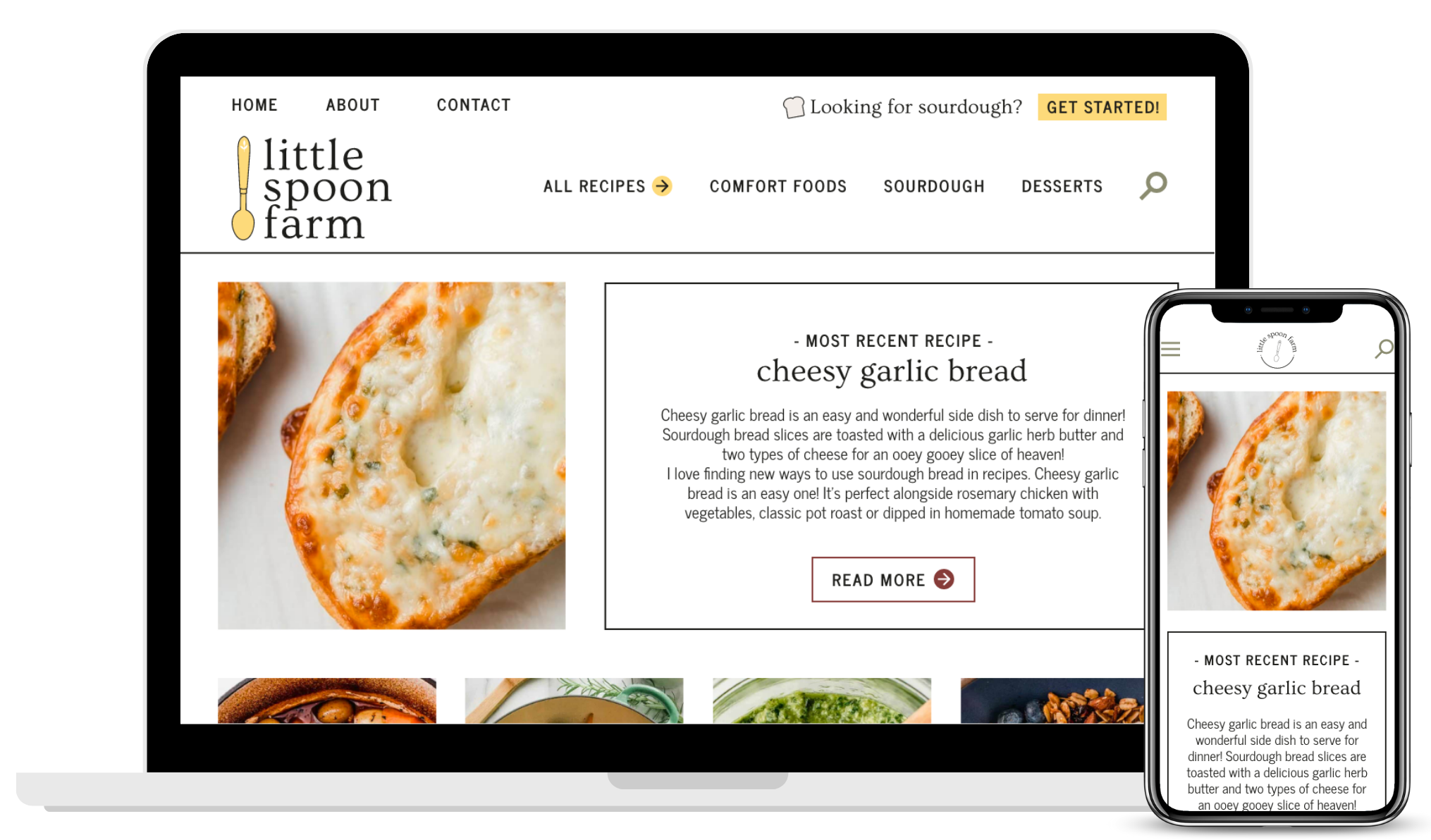 little spoon farm
After starting a successful niched website, Amy wanted to break out from the typical food blogger look and craft something unique. forher sourdough blog. Amy wanted to have a cohesive look and feel to her brand, one that would resonate with her audience. Her recipe index is built with mobile user experience as a priority focus.
LAUNCHED 2021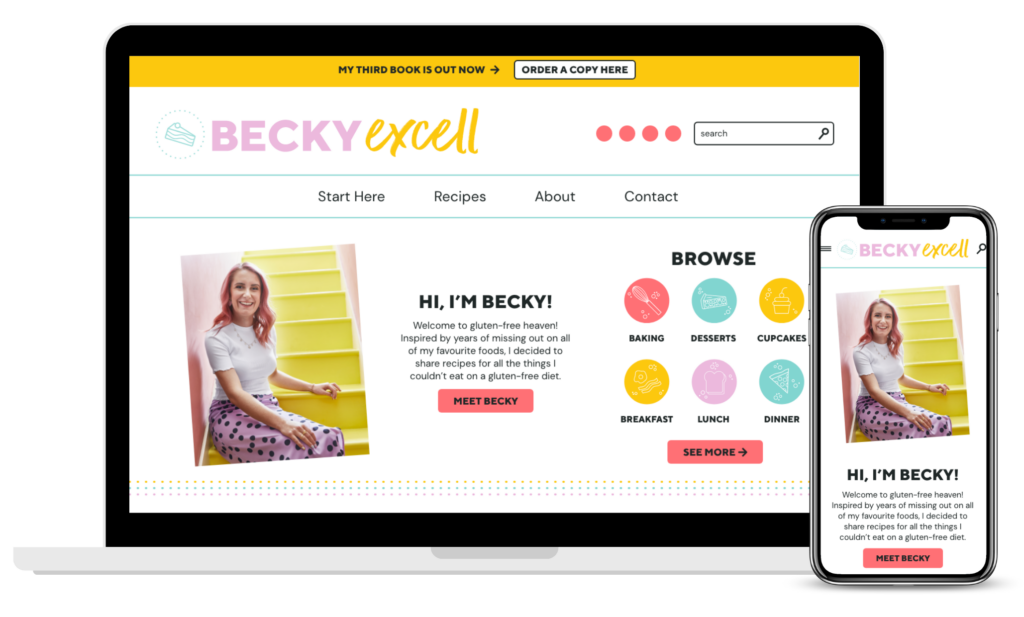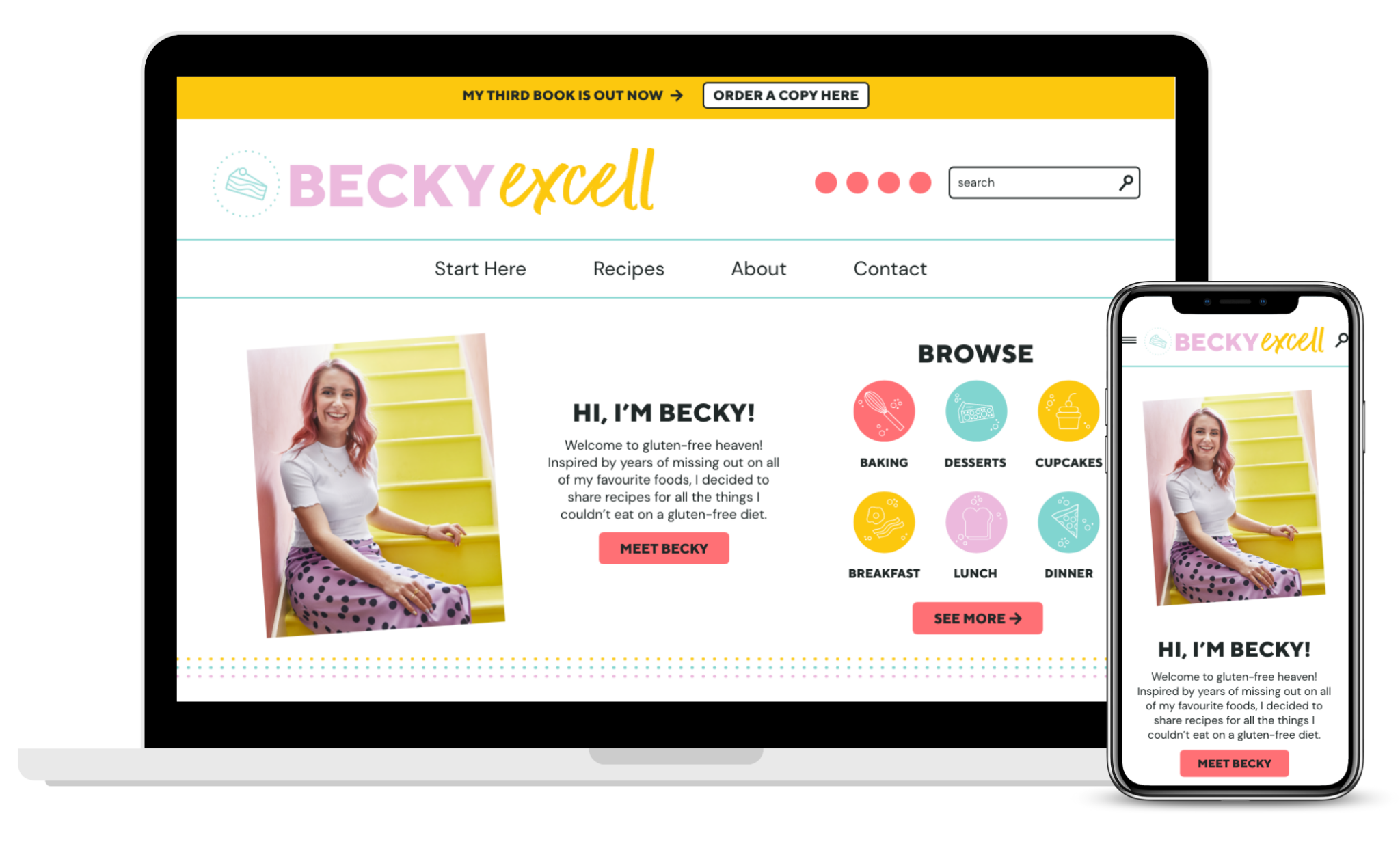 becky excell
Becky's goal was for her website to be easier to navigate and to create a seamless connection between her cookbooks and the experience her readers get on her website. She is well known in the GF space and wanted her website to represent her brand and connect with the audience she has on social media.
LAUNCHED 2022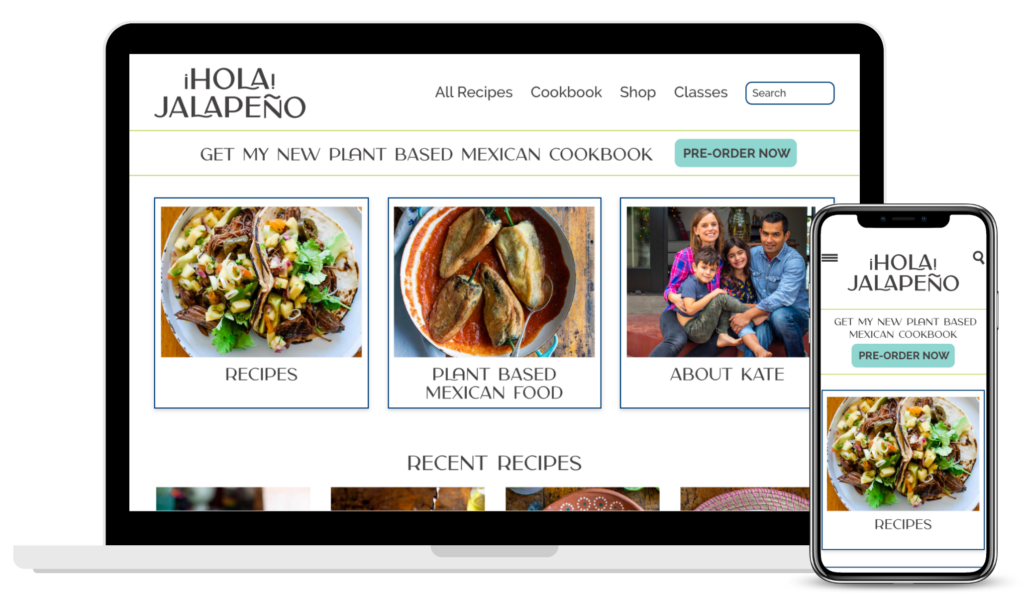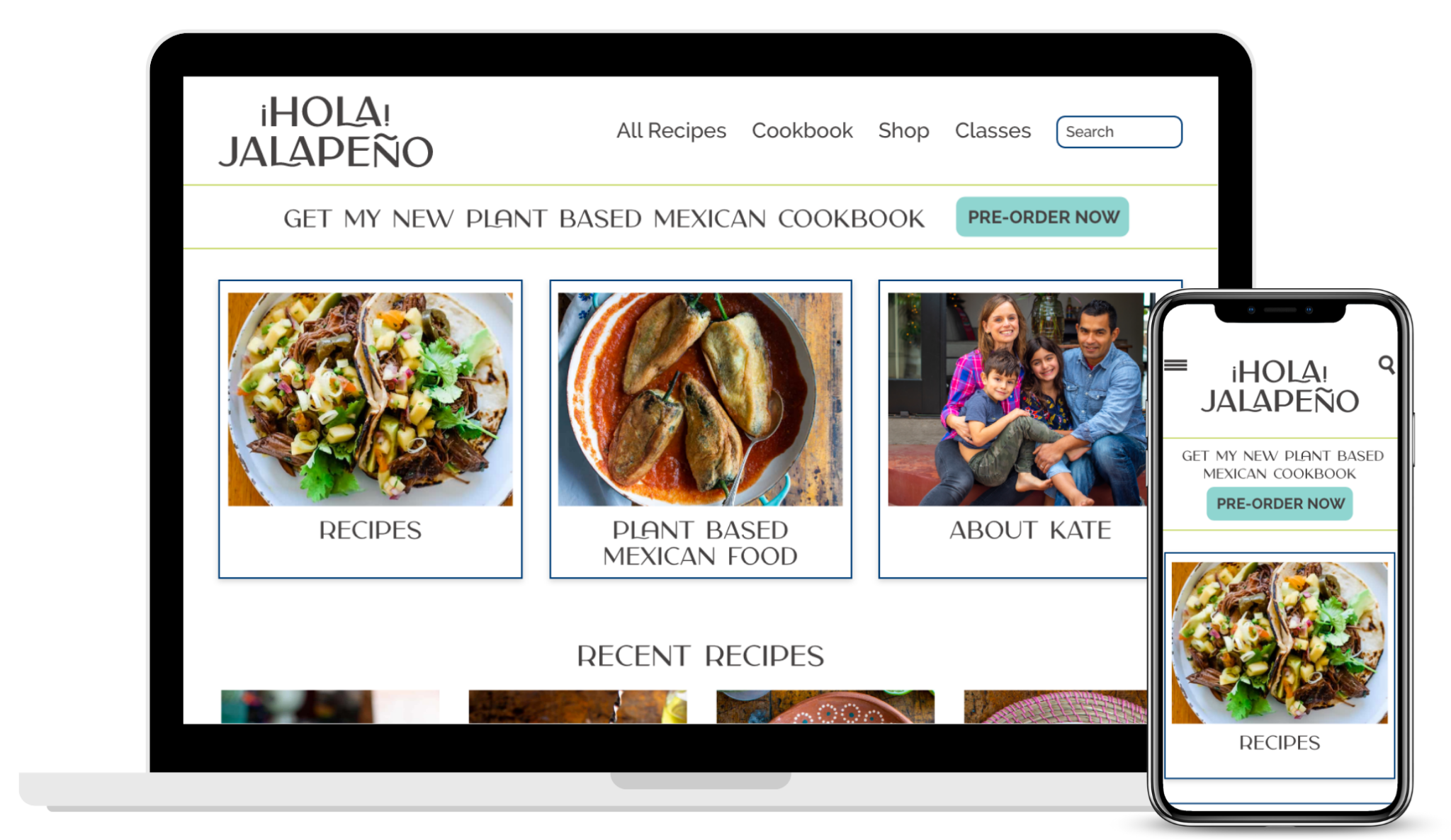 ¡hola! jalapeño
Kate was looking to modernize her website, while making it more user-friendly. She wanted her users to be able to easily browse her website to easily sift through 1000+ recipes, showcase seasonal and featured recipes easily on her homepage. Her customized recipe index allows users to browse by type, course and diet.
LAUNCHED 2021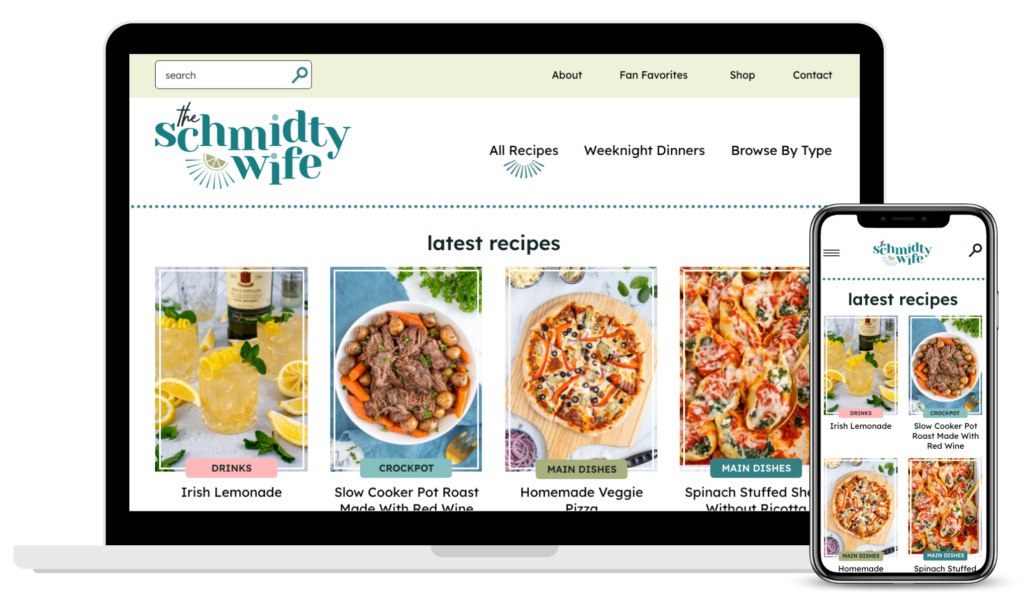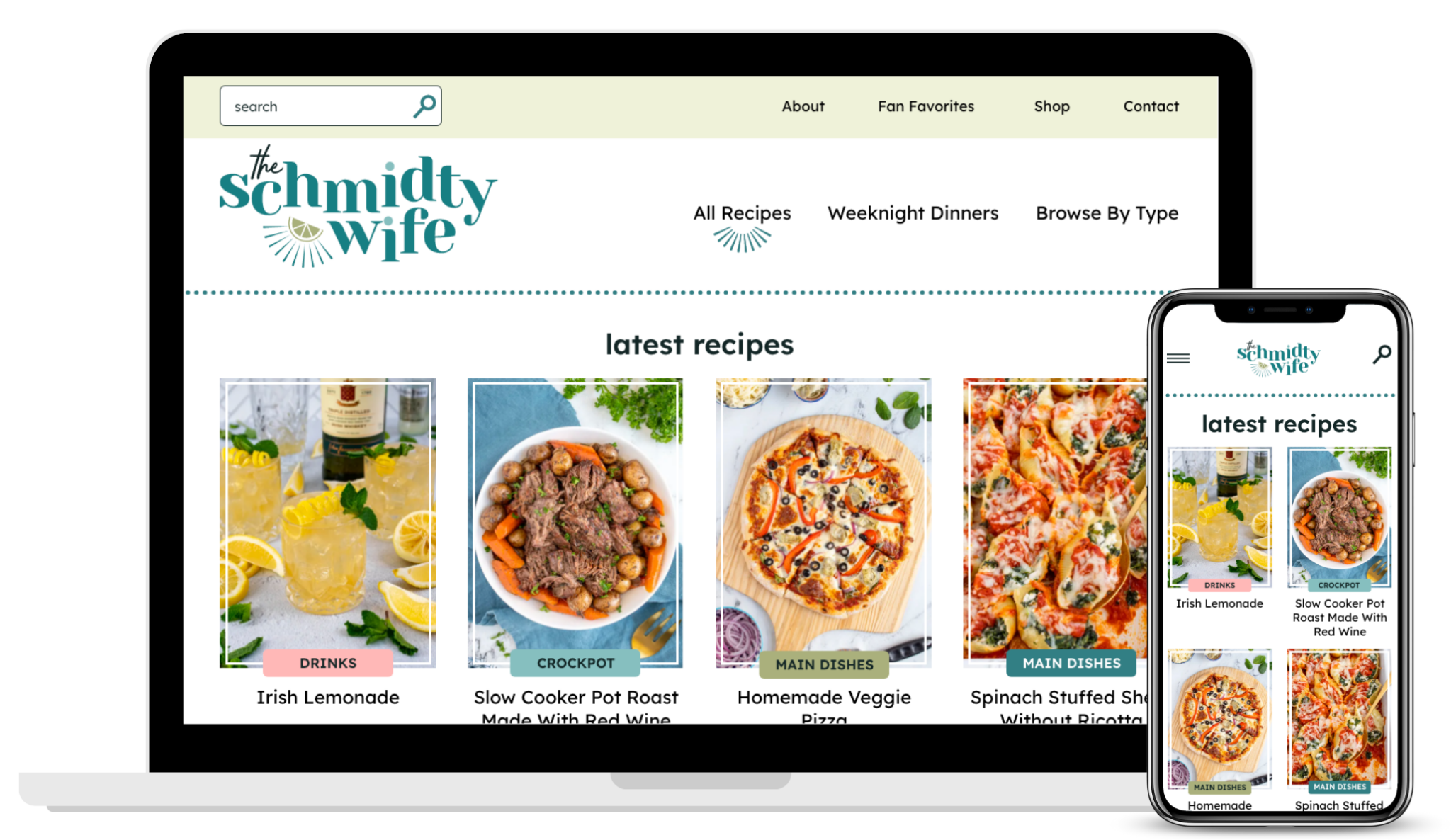 the schmidty wife
Lauren was ready to level up her blogging game after focusing solely on the strategy of her content. She wanted her branding to match the high quality content she was sharing on her site. With her new branding, her vision for something fun, fresh, and colorful was brought to life.
LAUNCHED 2022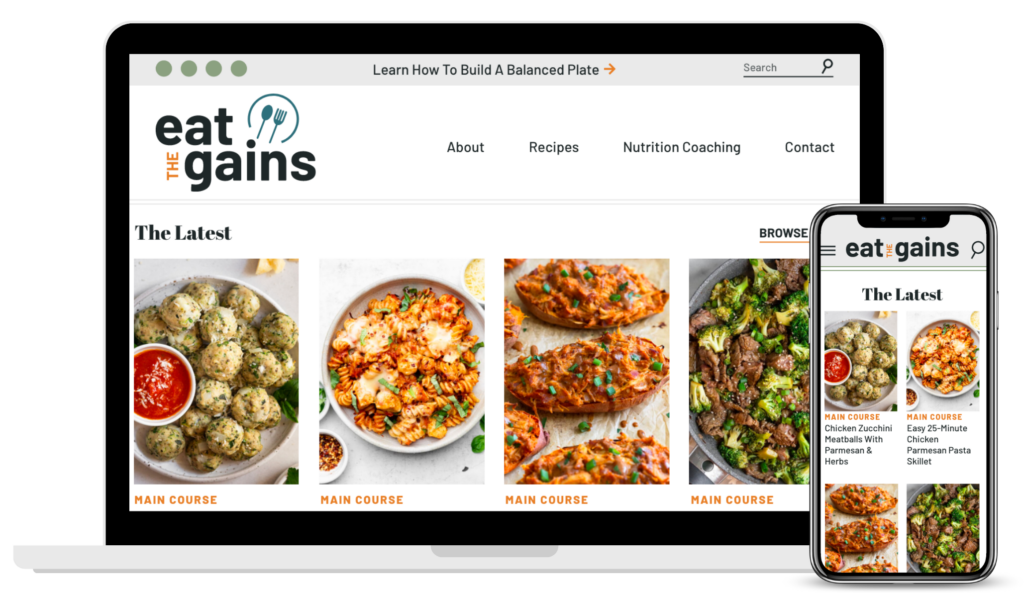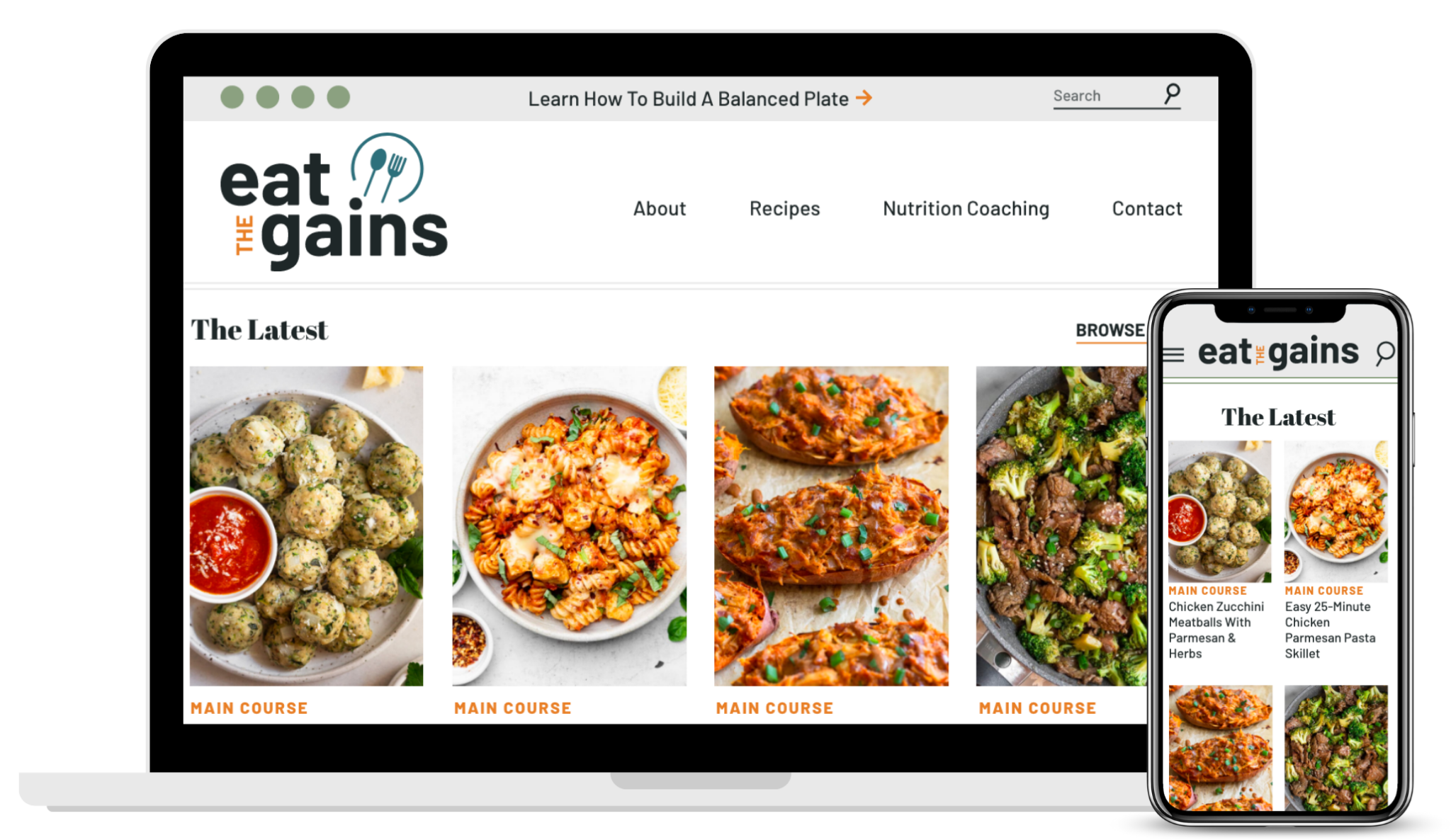 eat the gains
Kelly wanted to go from "blog" to "resource" so that she could offer her readers more than just recipes, while sharing her story and helping others on their healthy eating and wellness journey. A redesign and new branding has shifted her business into the direction she wanted it to go!
LAUNCHED 2022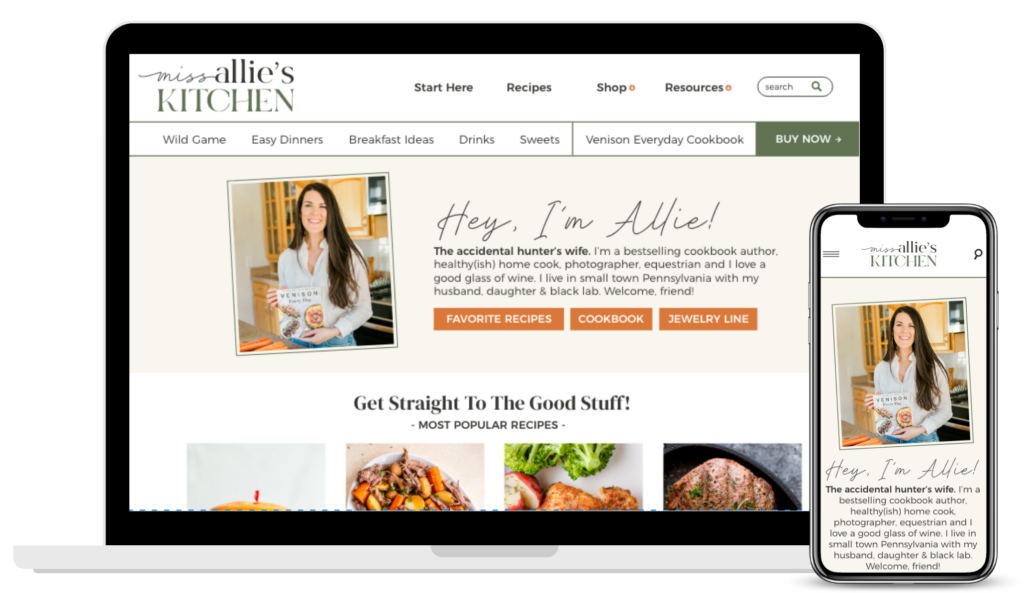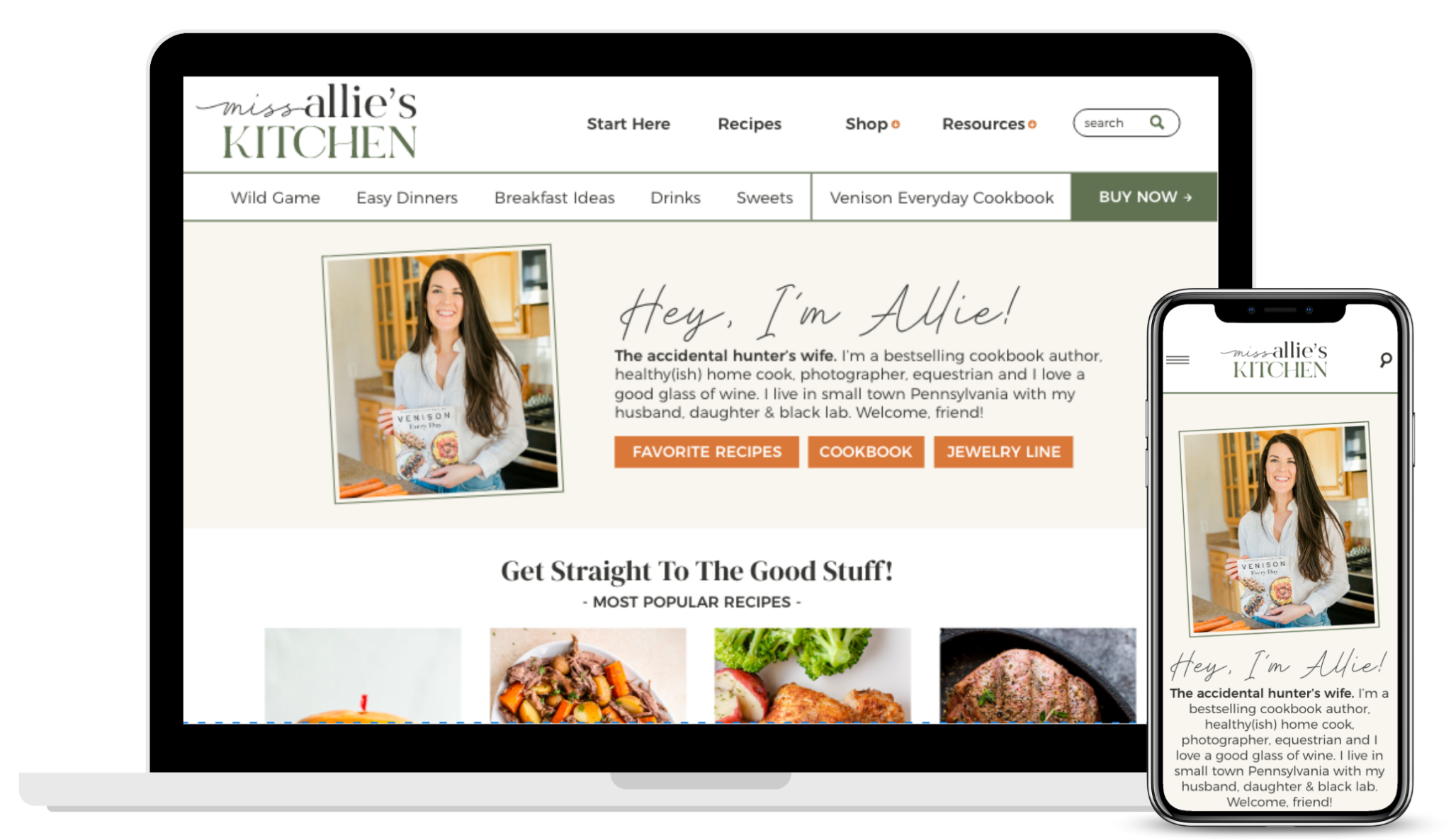 miss allie's kitchen
Allie wanted a new design to convey her personal brand while improving user experience. She wanted to be able to showcase what makes her website unique and organize pages and posts so that readers get the most value out of what she creates for them. Her new website also promotes her top-ranking venison cookbook.
LAUNCHED 2022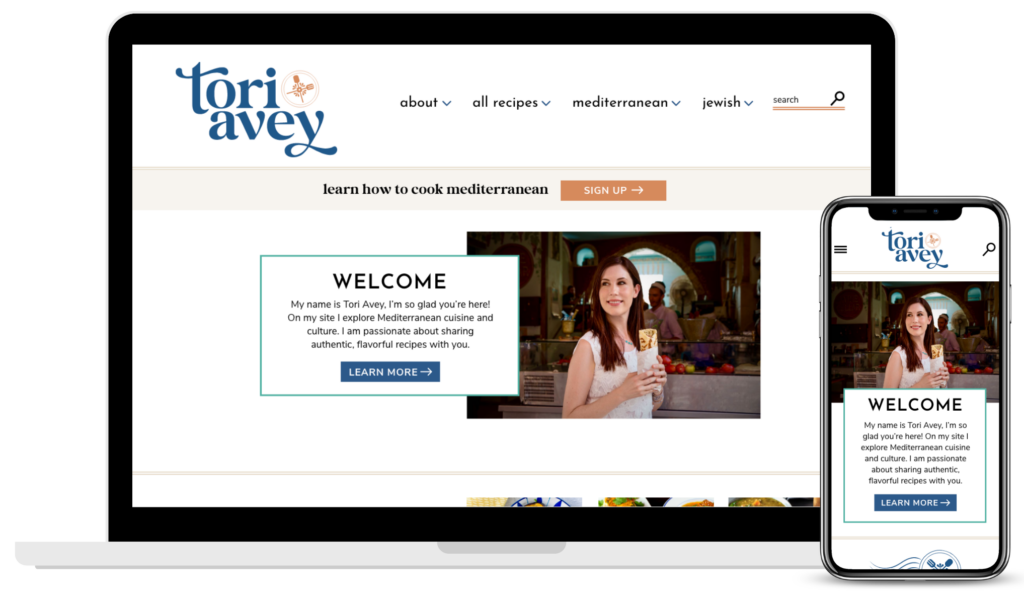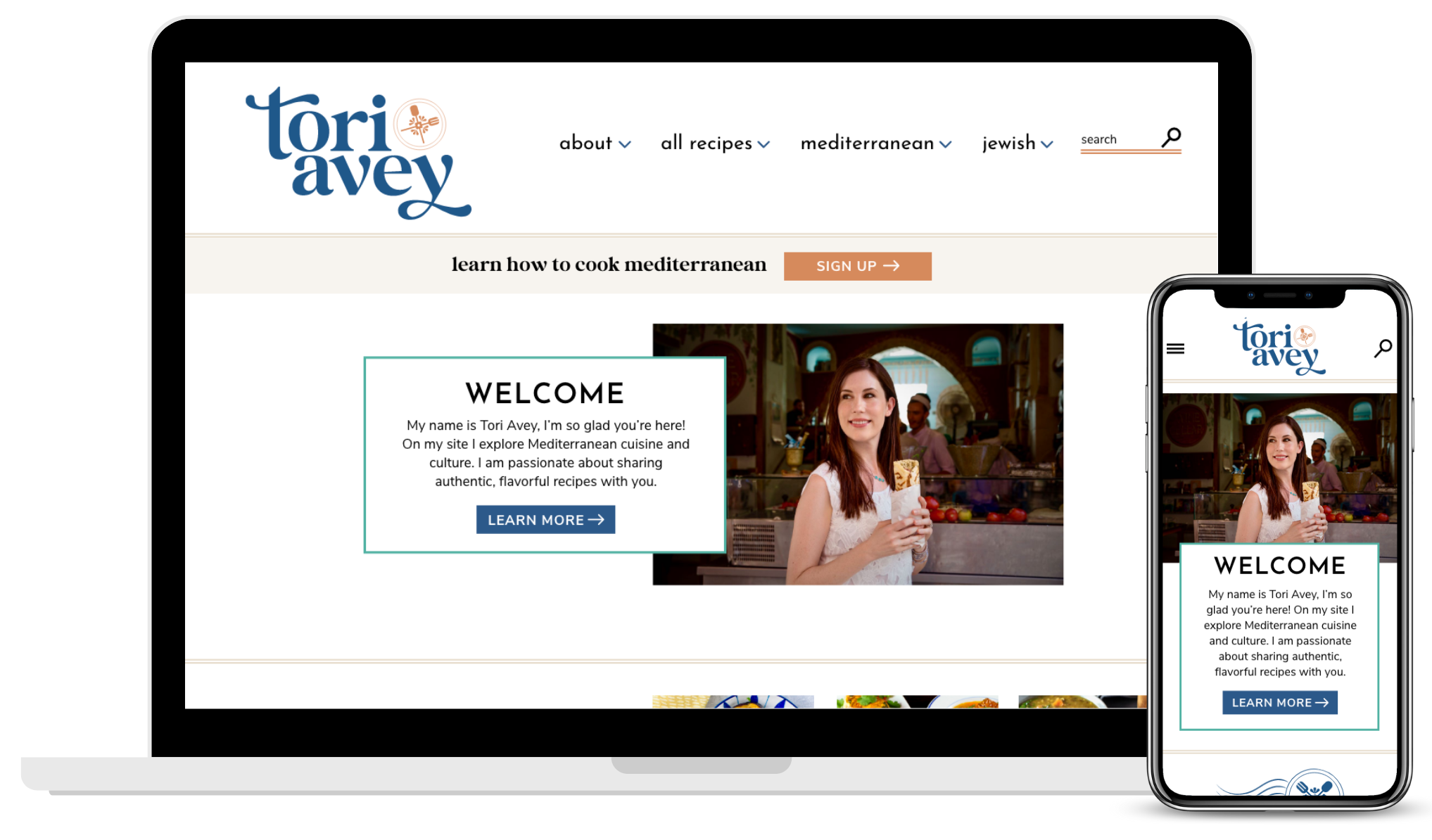 tori avey
Tori was looking to move her site into a more modern, clean, sleek, and user-friendly version of itself. She was focused on shifting into encompassing a full Mediterranean-inspired lifestyle, instead of just food and the organization and categories that this entailed. She is an industry leader in her niche and wanted her website to reflect that.
LAUNCHED 2022
ready to redesign your food blog?