At some point in your food blogging journey you may start to feel yourself burning out or missing out on opportunities because you are too far into the weeds of the many moving parts of running a food blog. When that happens, you may find yourself wondering what it would look like to expand your team.
In today's episode, I'm interviewing Emily Perron, a hiring specialist for food bloggers, about what you should know before hiring your first or next freelancer. She is an upcoming speaker in The Food Blogger Summit and I can't wait for you to hear her wealth of knowledge about hiring!
Emily Perron helps bloggers and creative entrepreneurs expand and improve their teams with talented freelancers. Her number one goal is to align the right person with the right role, so business owners and freelancers alike feel empowered to work within their individual skill-sets and strengths.
When she's not working, you can find Emily reading, enjoying the outdoors of the Upper Midwest, playing the piano, and relaxing with a crafty project. She and her husband recently welcomed their first child, Tommy, and their family loves spending time together at home with their energetic dog.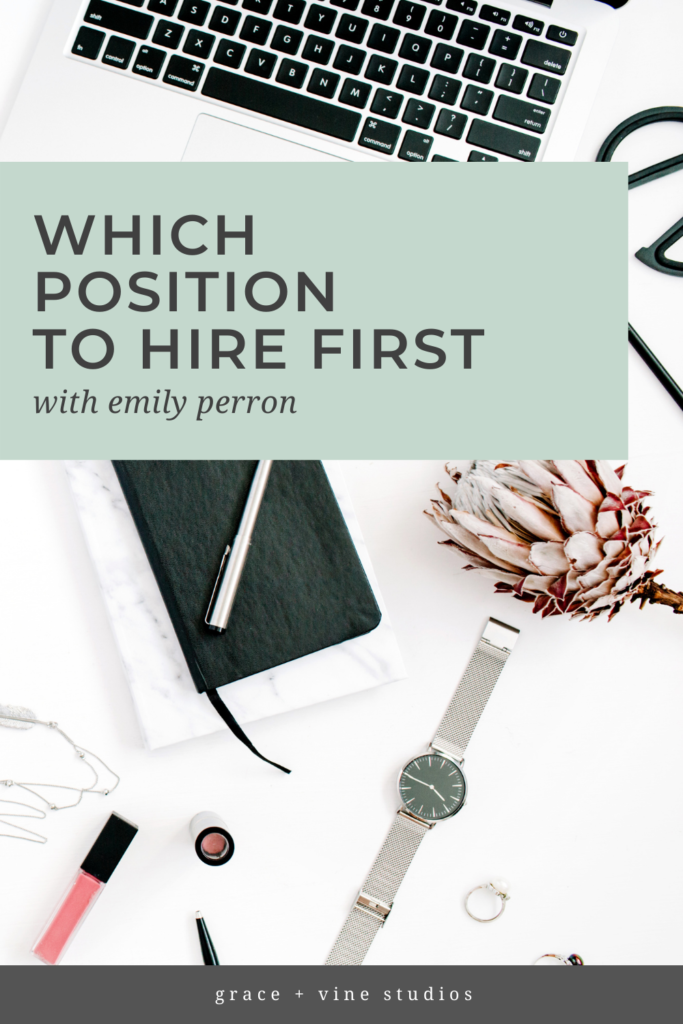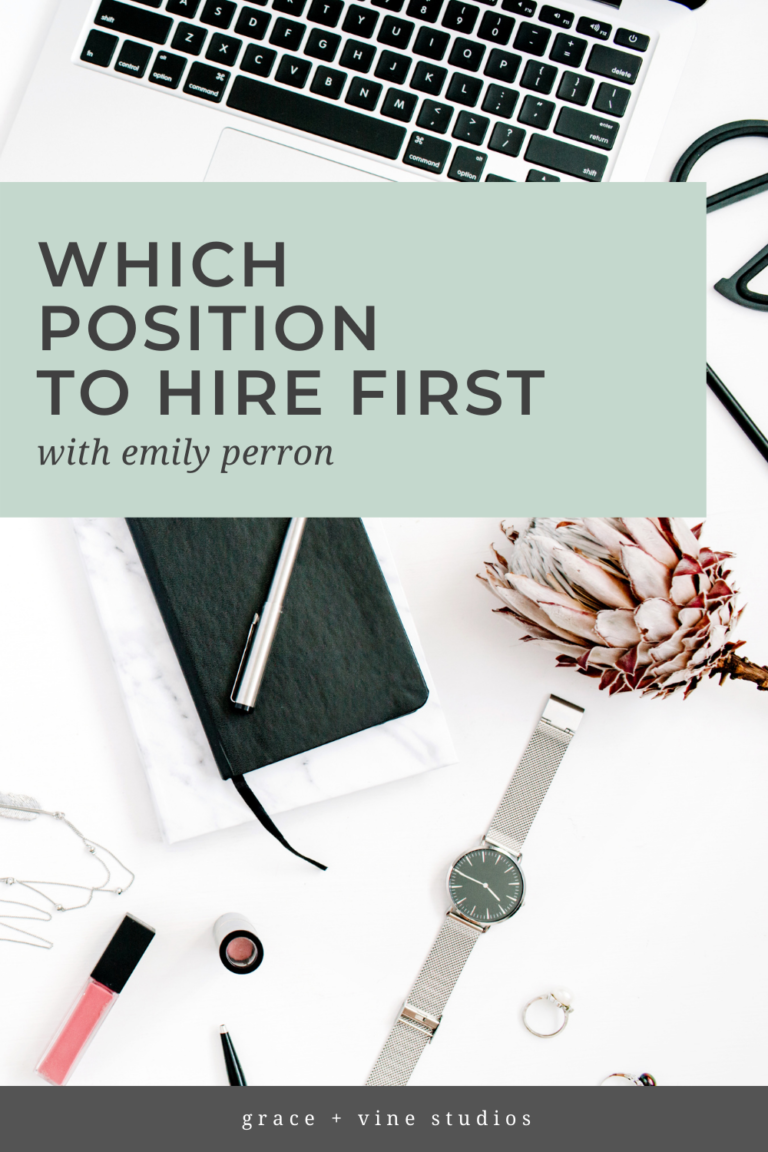 Never miss an episode! Get notification of new podcast episodes to your inbox.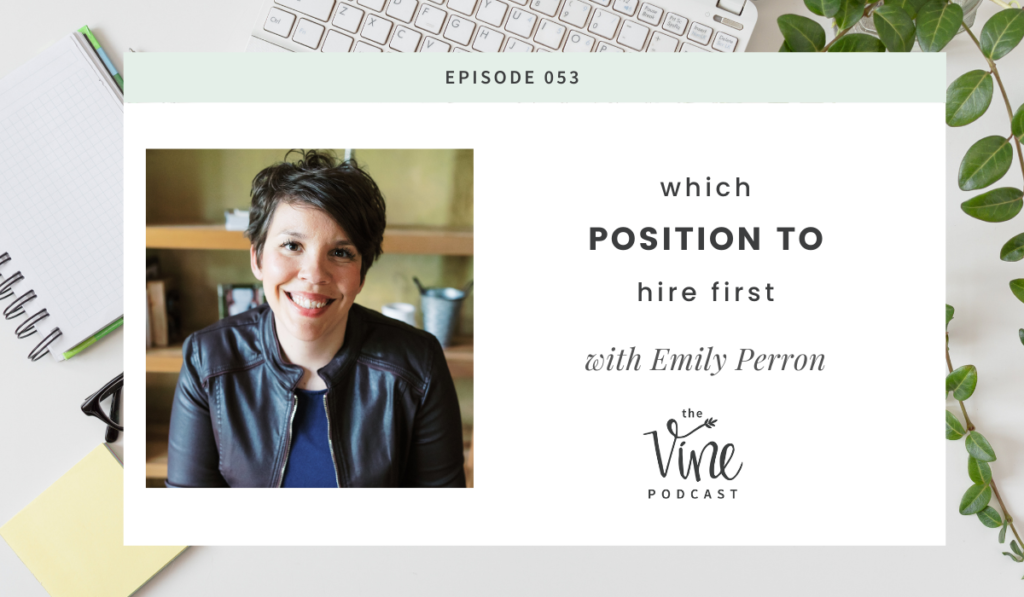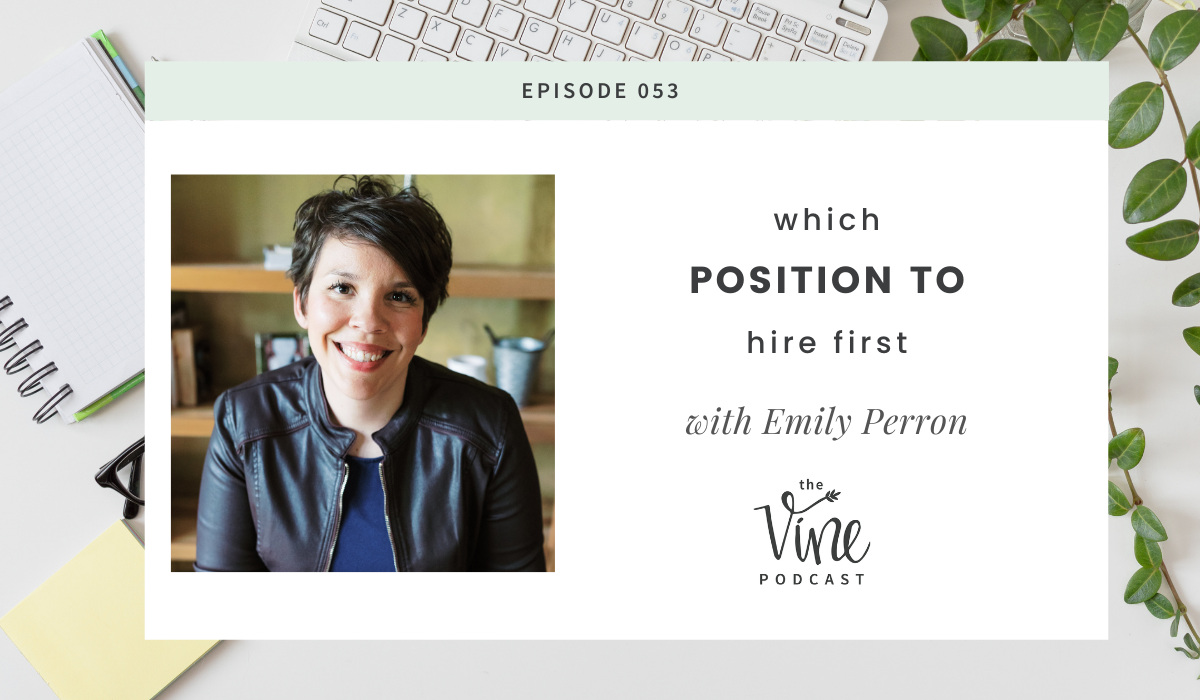 Can't listen to the episode? Read on for the transcript!
Can you just share a few ways that food bloggers might know that it's time to start considering hiring a team member?
Emily: That's a great question. There's two parts to it. The first part is, what are the signs that you need a team member? And then the second part is, are you ready?
So with that first part, what are the signs that you need a team member? Number one is you're on the edge of burnout or you're already feeling burned out because you're just like doing all the things all the time. The second one is actually doing all the things. So part of that burnout experience is that you're not doing enough of the work that gives you energy, that refuels you, that makes you come alive.
When you're operating in your zone of genius, you feel energized, alive, inspired, like you love working. And so what happens to a lot of food bloggers is they end up spending a lot of time doing all the other things that they don't necessarily love because it's a lot, it takes a lot to maintain a food blog and grow the food blog. So you're spending a lot of time outside your zone of genius and that's very draining and depleting. And then the third sign is that missing out on opportunities. So maybe you want to create a course or you've really been wanting to start a membership, or you want to take on more sponsored content, but you just don't have the time to reach out to brands. This is like another sign, the missing out on opportunities is a big sign that you need to bring on some support.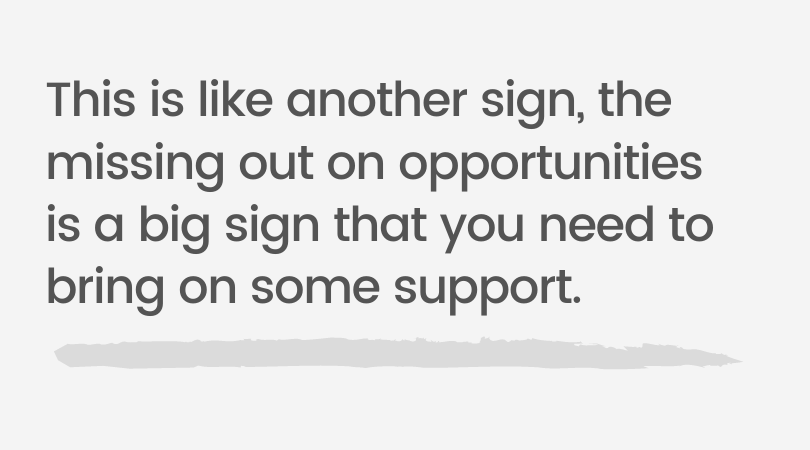 So once you know, you need a team member, then it's a question of, are you ready to bring them on? Are you ready to let go of control? And I think a great example of this is the summer. I was recruiting for a food blogger who was looking for a virtual assistant and we were at the end of the hiring process. And we were deciding between the two candidates. Ultimately she was making the decision as we were talking through the two candidates and, you know, there were trade offs, one had a little better skills, but like her characteristics, personality and fit wise wasn't as good. The other one was a better fit in terms of personality, reliability, characteristics, but her Pinterest skills, like some of her VA skills, weren't as top-notch. That's when this client said to me, "Emily, you know what… done is better than perfect." She's like, "I have a huge backlog of Pinterest descriptions that needed to be added. And it would just be better to have some Pinterest description then like maybe, you know, 5% more perfect Pinterest description." And I thought, "yes, this is exactly why you are so ready to bring on this virtual assistant because you have that attitude of done is better than perfect." That means you're ready to hand over some of that control.
If you're ready to let go of the control, the other piece is being clear on the role that you need to bring in. And, you know, there's a lot of roles that you could go after. Right? It's how do you prioritize those and what are you actually going to outsource first?
Madison: I love that you didn't necessarily say that, you know, you're ready when you reach a certain income, you reach a certain page view amount, because I think so many food bloggers get stuck in feeling like they have to reach a certain level before they can bring somebody on.
You could be potentially slowing yourself down from growing, by trying to do all of these things and trying to be in all the places. And really, if you were to just focus on what you do best and let somebody else come and support you with the rest, you may actually grow faster. At the end of the day, your readiness level is more on your ability to let go of that control and let somebody else do what they're best at doing.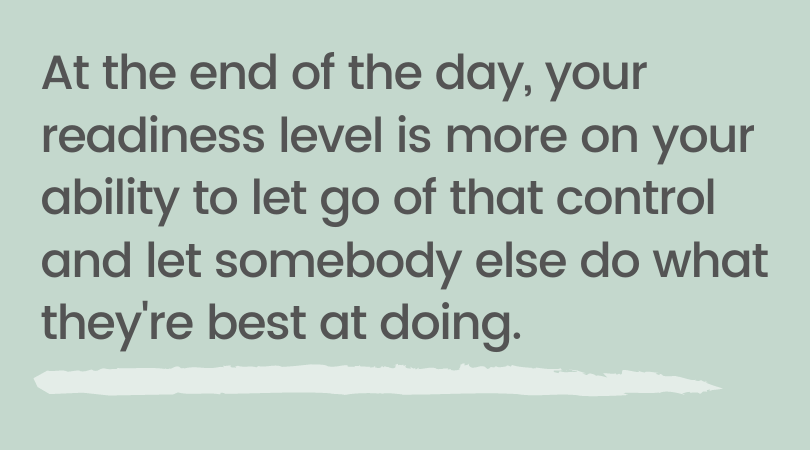 Emily: There is no magical number for outsourcing. What I've seen more generally in online business is that it's much harder to pass the six figure mark in revenue, without some support, at least one or two people supporting you. And the great thing with freelancers is you can scale them, right? They're pretty affordable because you don't have to bring in a part time or full time employee and pay them, you know, 20, 30, 40 hours a week. You can hire someone at even two to three hours a week, two to three hours a month, depending what you need help with. So it is a really affordable option because you can customize it to fit you.
So with your experience in helping food bloggers to hire team members, what are some of the most common roles that you see food bloggers filling first, or that really they need to be looking into?
Emily: Ultimately the first role comes down to the individual. What is right for you based on your skills? If they don't like the process of running their business, managing the calendar, checking in, maybe if you already have a couple part-time freelancers checking in to make sure everyone has all their stuff in at the right time. Or a writer is another really common one, but the VA role is really, really challenging. It's one that it's one that a lot of food bloggers, I think, feel a lot of pressure to, to hire, but they don't necessarily consider what are some of their other options.
So whenever I have someone come to me and say, I need a virtual assistant Emily, can you help? First thing we do is we look at, can we get more specific? Do you really need a project manager? Do you need someone to do social media? Do you need a writer? And so we just get a little bit more specific because that goes back to that clarity.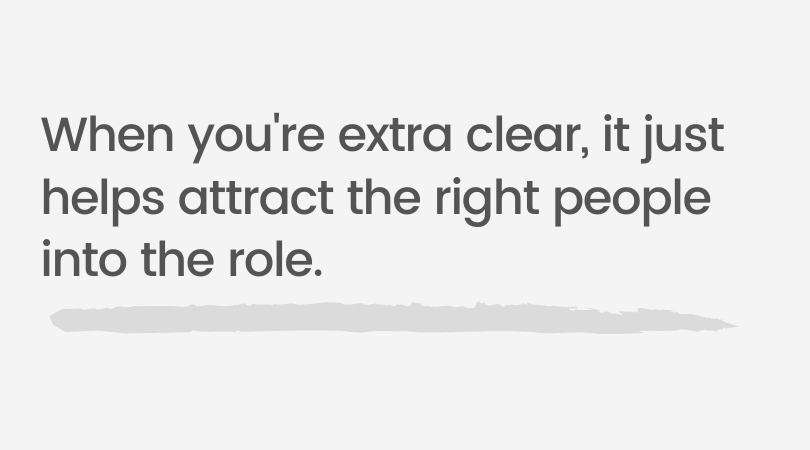 When you're extra clear, it just helps attract the right people into the role. The virtual assistant industry is really broad and there's VA's out there who are actually writers, social media managers, project managers. So how do we deal with that role? It's a really challenging role.
What would you say is the first step for somebody if they're trying to get clear on what they need?
Emily: I would start by noticing what's not getting done. What are the greatest pain points and then going from there because the virtual assistant might be the next role you need, but you also might need to go a level above that. So when I think of a virtual assistant, project manager, and online business manager, I think of them as three levels of administrative support. There's a lot of people that want help in the admin space because they're not great with details or they don't want to deal with those details anymore, but then getting into that right role is also important. So I'd actually love to just share a little bit about the differences in these roles so that food bloggers that are listening can hear a little more and maybe get some clarity on which level of support they need.
Can you break down the various roles?
Virtual assistant
Most basic support level.
So this would be things like:
scheduling your social media
managing your calendar, your inbox, communicating with clients.
responding to comments on your blog posts or responding to comments on social media
So think about those kinds of lower level, like the lowest level tasks, they don't need a ton of training or experience to do them. Virtual assistants also tend to be kind of newer in the freelancing space.
Project manager
This is my favorite role for food bloggers to add in because it's just so empowering. And so freeing, I see it again, and again, in every project manager I hire for a food blogger or I recruit for a food blogger.
The project manager can start taking over some of the management of the business.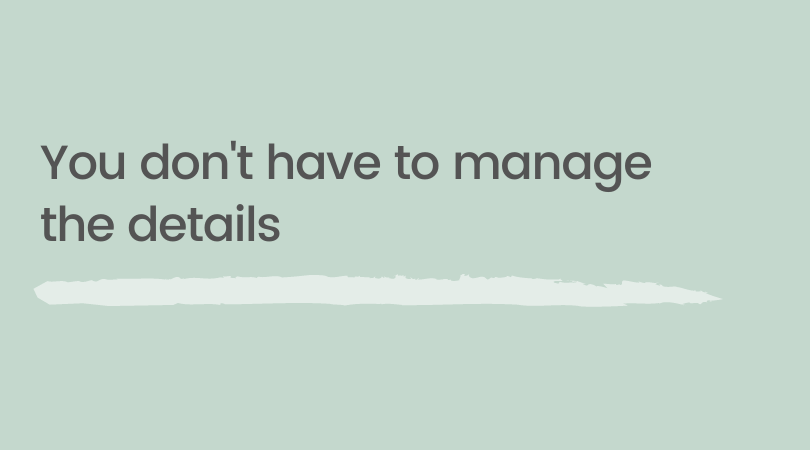 And so they can keep track like, yes, you, as the food blogger, you get to still decide your editorial calendar, but then you don't have to manage the details. You don't have to make sure all the things are getting done. And even if you, the food blogger, are the one doing it all, it's just really nice to have someone managing you because it is one of the bigger challenges as an entrepreneur is you don't have anyone checking in on you. No one making sure your blog post goes out on certain days or times and no one's like monitoring you. They can also set up your systems. They can get you organized. If you're not using a project management tool like Asana or Trello they can do that, and get your content organized.
Online business manager
It's like a step deeper than a project manager. And the funny thing is one person could do any of these three roles, but as you step up a level, there's fewer people doing that work. So it's almost like a bigger project management role. Sometimes they can also help with hiring or they can even just directly manage your contractors. So I've just started to do this in my own business.
Now in my hiring work, I have a business manager who then she manages the social media manager. We kind of have like a social media manager slash virtual assistant right now on my team. And my online business manager manages her directly. I don't have a lot of contact with my VA because you know, it's happening through the business manager. And so again, when you start to get at that point that you have maybe three, three to five contractors or more reporting to you, it's really time to start looking for a business manager because you can't have all of those people coming to you.
Do you typically recommend for someone to start with that virtual assistant position if they are really just hiring their first freelancer or are there times when hiring one of those higher up in the hierarchy actually makes more sense to give them that support that they need?
Emily: If they're looking at a virtual assistant, I would encourage them to look more for a project manager. They're going to cost a little bit more. Project managers aren't that much more, but they can do so much more. What I've seen most through bloggers struggling with is, is the details that they have all these blog posts, they're overwhelmed with everything that's going on. They don't necessarily have systems and processes in place. They don't have their processes documented and they don't have business systems because that's not their gift. And that's okay. I don't follow food bloggers because they're good at business systems. I follow them because they're good at developing recipes and taking photos and teaching me how to make the dishes.
Would you recommend people really finding freelancers who have experience in the food blogging world or in your experience?
Emily: I've actually found that, especially with the food bloggers I've worked with, they are typically preferring people who aren't in the food blogging space. And overall, I kind of agree. I think it's good to get a separate perspective because oftentimes if you're hiring people that have the food blogging experience, they often want to create their own food blog, and that can be tricky, right?
Because you don't necessarily want them seeing the inner workings of your business and your food blog and then applying it to their own. They could also eventually become your competitor if you know, and then they learned off of you. And then also it's just helpful when they've had other experience, because then they bring in their knowledge from other businesses and help you implement it.
When somebody realizes it's time to hire a team member, what should that next step be?
Emily: So typically the question at this point from food bloggers is where do I find the good freelancers?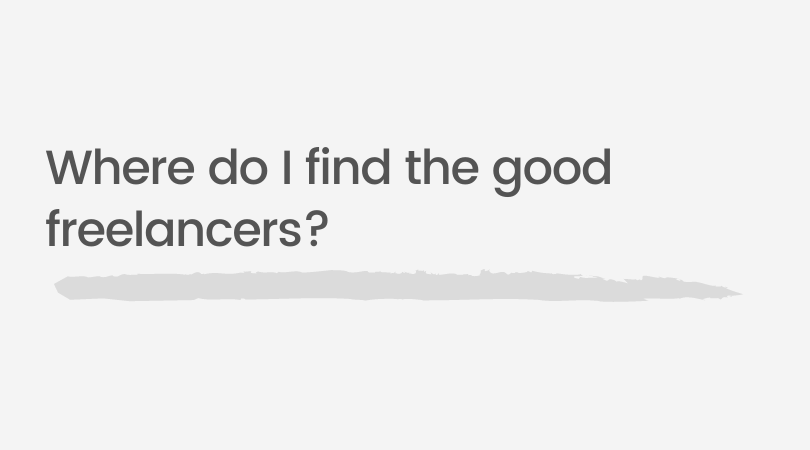 I put together a mini course around this, around those steps into the hiring process. So it's called the five things no one told you about hiring freelancers, and it's going to walk you through what you need to do to find those awesome freelancers. So if you aren't reliable, talented, high performing, then you want to hear more about that. You need to learn about how to find them.
Can you talk to us about what your workshop during The Food Blogger Summit is going to be and what people can expect to get out of it?
Emily: I am so excited about that workshop. So we'll be spending an hour and a half together working on a job posting. It's going to be structured. So that there's time for you in the session to be working on your job posting. So if you are clear on a virtual assistant or project manager or writer or social media management, like you can bring that role that you want to work on. And even if you don't think you're going to hire them this year, even if you're thinking like, Oh, maybe the first half of next year, I will do this. This is going to be such a good session for you because I will be walking you through my five-part job posting formula. And this job posting formula regularly gets 35 to 60 applications. And when you have that many applications, you, you increase your chances of finding a handful of really good options.
Sign up for Emily's free job posting workshop by grabbing your free ticket to The Food Blogger Summit!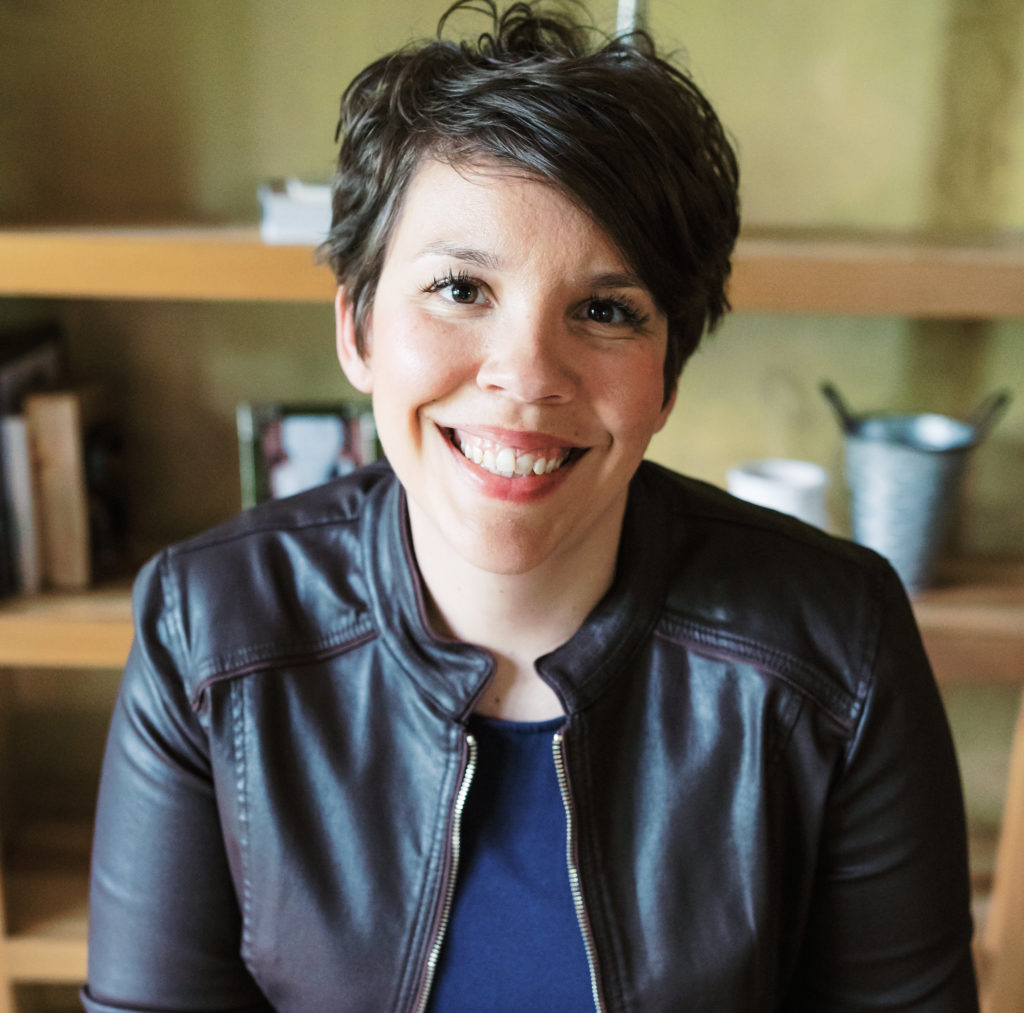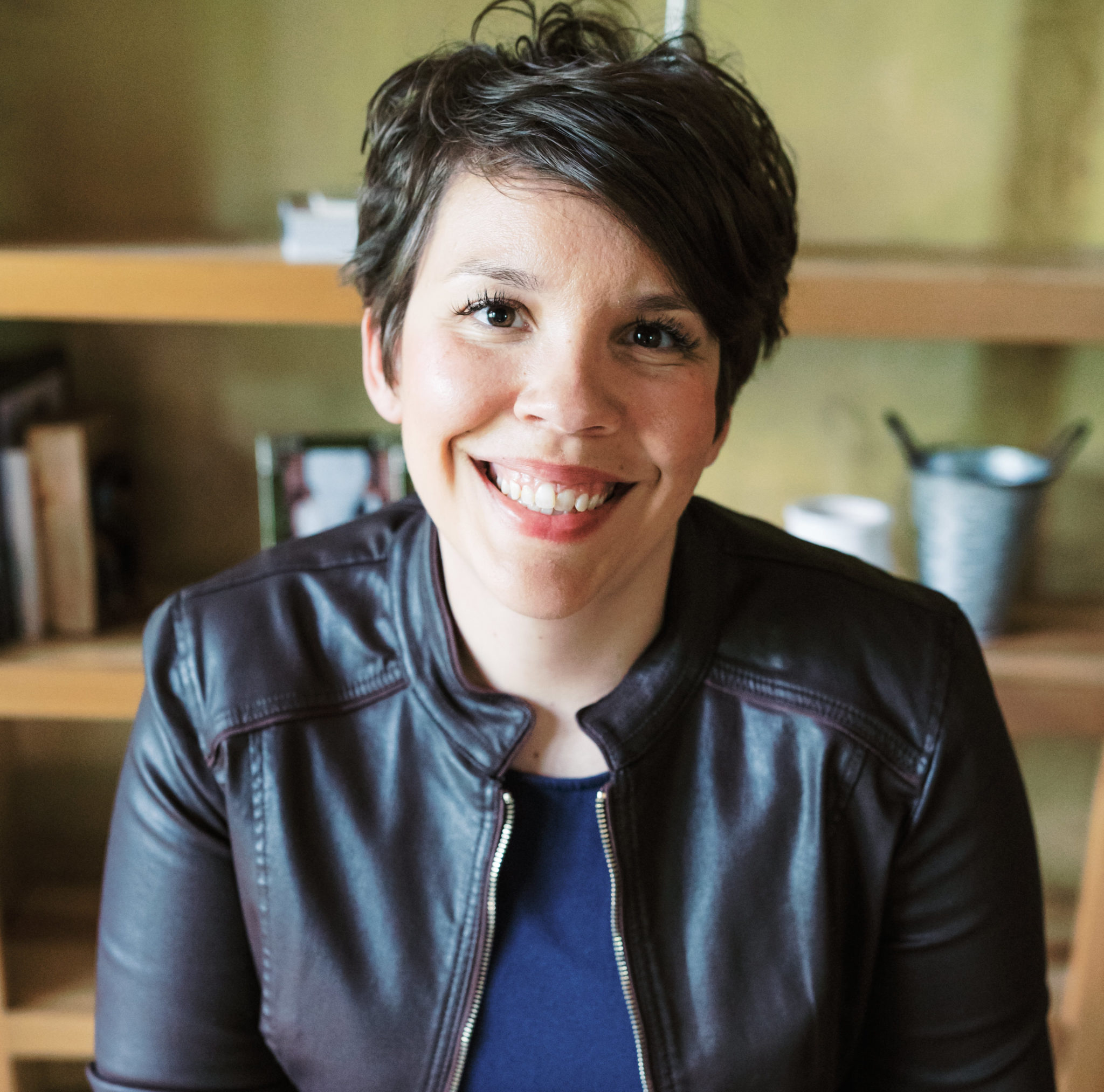 Emily Perron helps bloggers and creative entrepreneurs expand and improve their teams with talented freelancers. Her number one goal is to align the right person with the right role, so business owners and freelancers alike feel empowered to work within their individual skill-sets and strengths.
When she's not working, you can find Emily reading, enjoying the outdoors of the Upper Midwest, playing the piano, and relaxing with a crafty project. She and her husband recently welcomed their first child, Tommy, and their family loves spending time together at home with their energetic dog.
Pin for later
Come browse my Pinterest for more inspiration >>