If you have been trying to gain traction on Pinterest but haven't been getting the pin discovery you've been after, you have come to the right place! In today's episode, Kate Ahl of Simple Pin Media, joins me for a conversation around the top Pinterest mistakes you might be making and how you can fix them. Read on for the juiciest, most actionable tips you will find when it comes to the Pinterest world!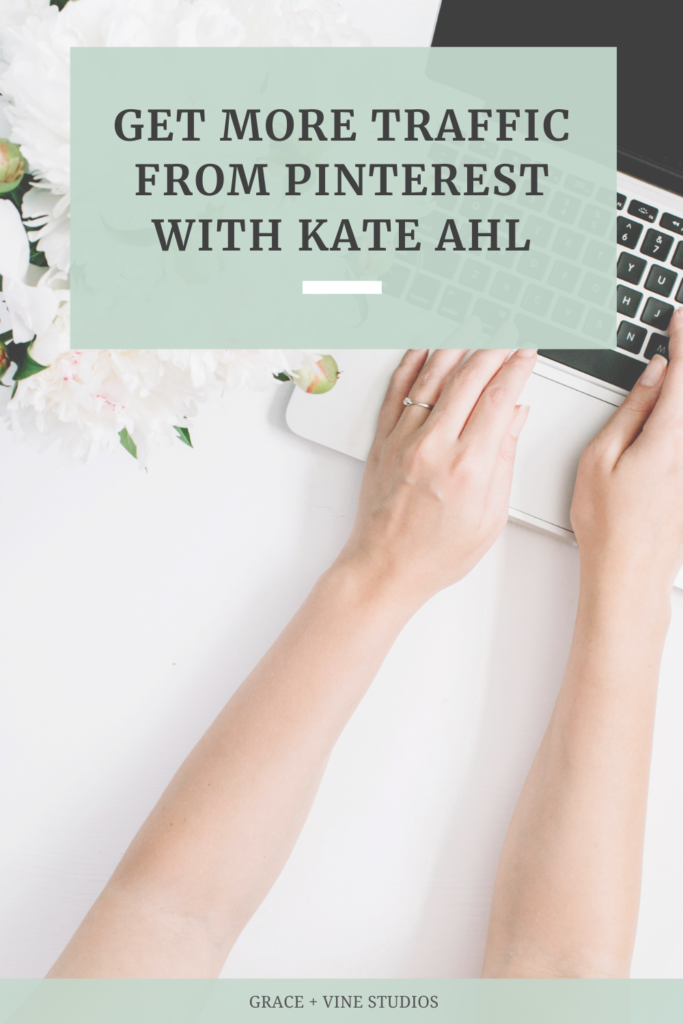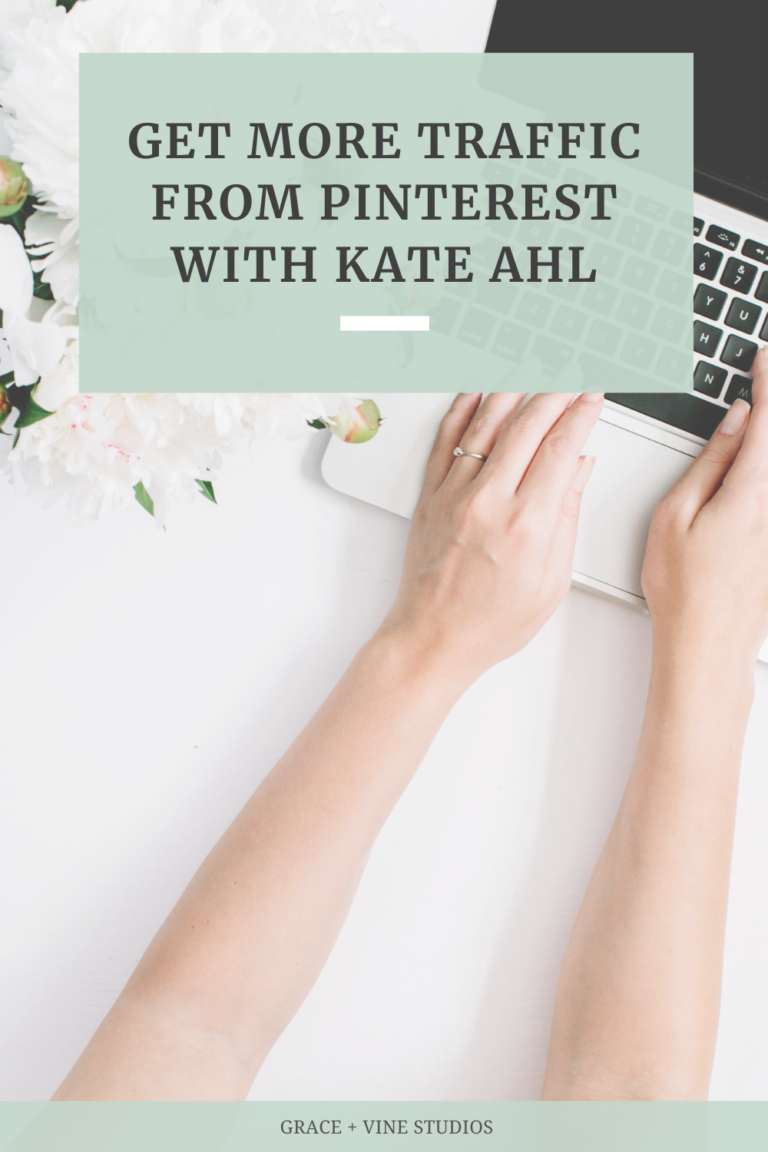 Never miss an episode! Get notification of new podcast episodes to your inbox.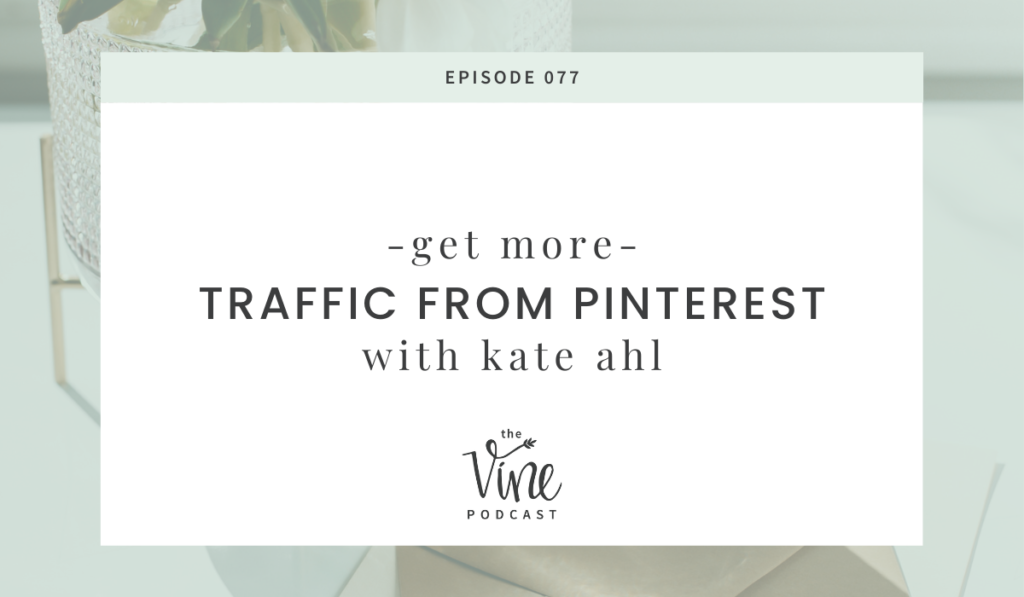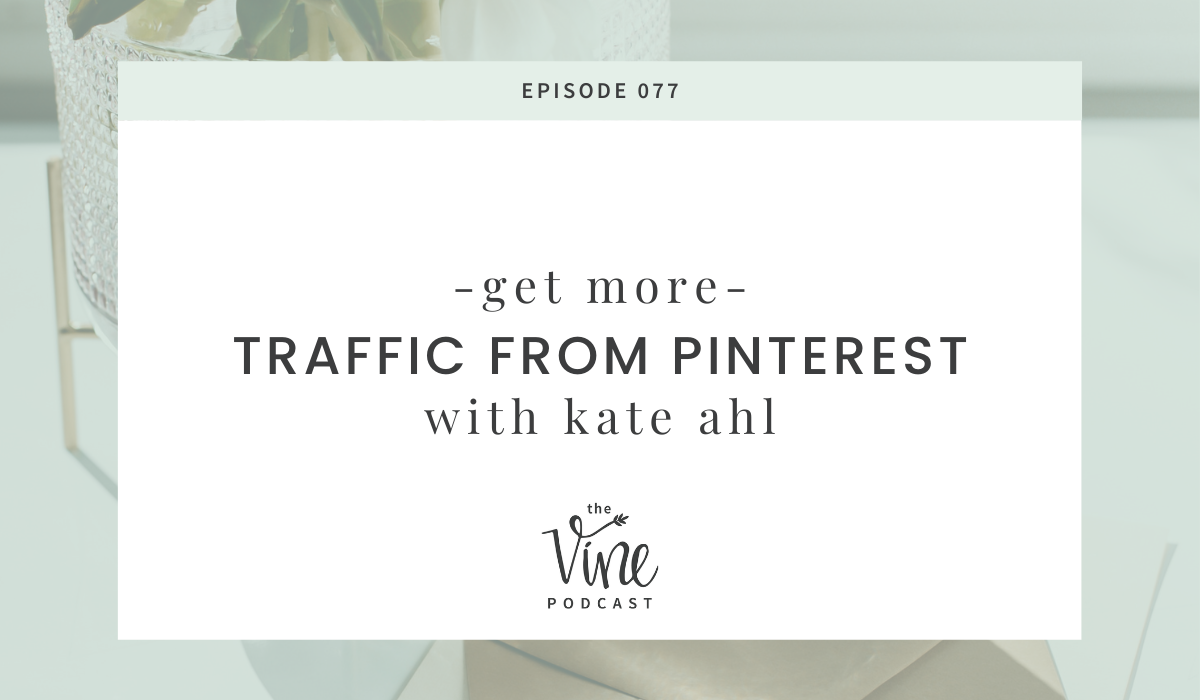 Pinterest: How it started vs. how it's going
I know as food bloggers, your relationship with Pinterest can be complicated. Our guest, Kate Ahl, teaches entrepreneurs, product sellers and bloggers how to find and convert their perfect person on Pinterest. The diversification that you can get from adding content on another platform is amazing and can give your business a healthy boost. The thing is, platforms are constantly changing, and Pinterest is no exception.
"Pinterest became a publicly traded company in 2018 and then all of a sudden the pandemic hit and their users exploded over the year," says Kate. She adds, "Video was introduced sometime around 2019 and though some people were using it, others thought it was a speed bump. Now, there's a billion views of videos on Pinterest per day." That's amazing!
The newest implementation to Pinterest are story pins, and while Kate says that she feels like bloggers hate them, she is here to convince us all that they are awesome.
Story Pins are the next best thing since, ever
"I like to think of it a little bit as like microblogging," Kate says of the story pins. Story pins are "a way for people to express themselves, to show their creator side without having a website." And these magical story pins keep people on the platform longer, which translates positively all around. But how does something like creating a story pin translate, or does it translate long-term to traffic?
"One of the things with story pins, […] is that they're getting direct traffic. […] At the end of the story pin, Pinterest takes them (the users) to your profile. So this is leading to an increased follower growth, and then also an increased direct traffic coming to your website. So what we love about that, is that the teaser of the story pin gets them really interested. If we're talking about a cocktail, people are still saving it for later, they're revisiting it. And they're getting brand recognition about who you are. So they're seeing that you're creating these recipes and the more they save them and click on them, the more the rest of your stuff ends up in their home feed. " Jackpot!
"So I think brand awareness is what Pinterest is putting their emphasis behind. And when we see a platform, even like Instagram, where they're putting emphasis on reels, this is the equivalent of what Pinterest is prioritizing."
How do you get started on story pins if you have never done one? Where do you start?
"Don't overthink it. Like just do it," says Kate. "Food bloggers are incredibly creative. […] The first one would have a card just describing what it is. […] You can create something fancy in Jump Rope, or you can create it right in Pinterest. You just click the plus to create a story and it'll walk you through what needs to happen." Sounds user friendly to us! And don't worry, there is no magic number to how many cards you should have, though Kate says they are recommending anywhere from two to 18.
This, of course, like anything new, may be something you first test out and see what performs better. It takes experimenting with it and just keeping it simple. Just getting started is a way to figure out what is going to work with your account specifically, because everybody's accounts can be so unique.
Don't expect instant gratification or "easy"
"I would say that one mistake we see people making is, it's kind of a two in one, so I'm going to do a twofer in this one: One is the mindset that it should happen quickly. And then it's also the ups and downs, the navigating the ups and downs of Pinterest," Kate tells us.
"The mistake I think that people make is not looking at it as a long game. This is really a long-term strategy, like you invest in Google SEO, like you invest in this platform, it's the same way," she says.
Thanks to what can now probably be described as old school social media, and likes and comments on Facebook and Instagram, it can be easy to think of it as instant gratification metrics that make us feel good, or the opposite of.
"People go to Pinterest to find recipes because they want to see what it looks like," Kate adds. "[…]we go to Pinterest because it's the only place we can find recipes and save it for later. So when you get caught up in these ups and downs, and then I want this, I want that, you lose sight of your 'person.' […] We tell people to keep focused on the people in the future. The people that are going to connect with your recipe."
Kate says you should also remind yourself why you are using Pinterest. "[…] I am very big on distinguishing between strategy and tactic: strategy is why you're using a platform," she says. She gives the example of wanting people to get on her email list and she uses Pinterest for this, but her tactic is using story pins a couple times a week.
When diving into analytics, you should always weigh it against your strategy goals and go back to the previous quarter and previous year. And don't forget seasonality as well! "We go through what our previous month's growth was, what we're seeing as the highest pins driving the most traffic, and then any tweaks or changes we want to make, based on where we see Pinterest kind of sending us," says Kate of the system she currently has in place for analytics.
Friends, you must remember that there is so much more behind the scenes of analytics than just the numbers. You can look at your analytics, you can review them, but the numbers you look at without measuring them against some sort of goal or even some past metric, really they're just numbers at that point. Being clear on what your strategy is and what goal you are trying to achieve, helps you to analyze the numbers and hopefully not panic as much if they've gone down. There are many people just taking a very quick glance at their numbers and getting frustrated that they went down, or seeing that they went up and not knowing why.
Your images matter. A lot.
We have discussed how beautiful sites and photographs definitely play a part in attracting your ideal audience. Pinterest is no different! The second mistake is, "not connecting your images to your goal. So if your goal is getting more traffic to your website, you can't just have your image say 'Vegan Mac & Cheese.' It needs to be something that is maybe a little bit more click baity. […] Maybe it's like, 'What is the SECRET ingredient in this Mac & Cheese,' or something like that. […] What a lot of people end up doing is they just either copy what a bunch of other people are doing and use that same template, which drives me absolutely crazy because there's no originality obviously. And each one of us, we started a business because we have creativity and uniqueness," states Kate. Well said!
The images you use have to pull your "people" in. This is where you get creative and ask for help (more on that later). Don't fall into the trap of doing what everyone else is doing. Remember, there is nothing strategic about that. Instead get "tunnel vision" and figure out what you have to put through in those images. Like Kate says, we have to know who our person is and what we are saying to them.
Go with the flow
The final mistake you may be making with Pinterest has a lot to do with wanting all our work to be automatic and to be able to go on autopilot. This is the "automation piece and using an old strategy and not being nimble and flexible to change with where the platform is going," says Kate. "So the mistake I still see people making is they still buy into this old strategy that if I can put up as much as I can , if I can make 20 images per post, if I can just help the platform with my content, I'm going to grow." We will cross our fingers for you!
"That removes the intentionality and consistency and I think what we're at with Pinterest is you can pull that down. You can do less per day. You can invest in what we call diversification of your strategy, which means story pins and video pins, and make it more about these new things Pinterest is going to," she says.
Don't be like the people who are holding onto the old and they're not ready to embrace the new. Embrace the change and Go. With. The. Flow. Remember to still "be strategic with your goals," "pay attention to the details too, of like keywords," and "really dig in," Kate adds.
"We should really be leaning into story pins […] because I do think there's a direct impact on traffic still. […] This is the thing that people need to be doing right now, is to take advantage of where those platforms go. And they're always going to change and shift," Kate concludes.
Kate says scheduling versus live posting does not seem to matter but like always, if your numbers tell you otherwise, take notice and do what is right for you and your business. She says to not "be afraid to ask the weird questions like, ooh, maybe we should try this. Or maybe we should try that. […] I think that our route with Pinterest is just being bold enough to try something new."
Yes! Because if we were bold enough to try something like building a business, we are bold enough to conquer Pinterest.
Be savvy and build a fabulous team
Maybe on a somewhat indirectly related note, you must remember the value of building a team, whether that is now or in the future. Kate is very passionate about this too and she says it took her figuring out that she is the smartest "gatherer." She states, "I'm good at looking and going, 'Oh. You're really good at this, and I'm not.' Or, 'You have this gift and I don't.'" She goes on to say that at Simple Pin, they call making mistakes "failing forward." She says that every screw up is an opportunity to learn something and also cautions against micromanaging. "You will kill someone's creativity and their ability to use their gifts to really shine for you if you're micromanaging every single thing."
We couldn't agree more and there is so much to say about building a team culture and just really valuing people and the people that are serving your business.
Now you can review the top 3 mistakes that are hindering your pin discovery and how you can fix it, and bring the traffic you want to your food blog!
Pin for later
Come browse my Pinterest for more inspiration >>