User experience is an incredibly important part of your website. Even with the best content in the world, a poor user experience will lead readers away from your website and can have negative effects on your blog's growth.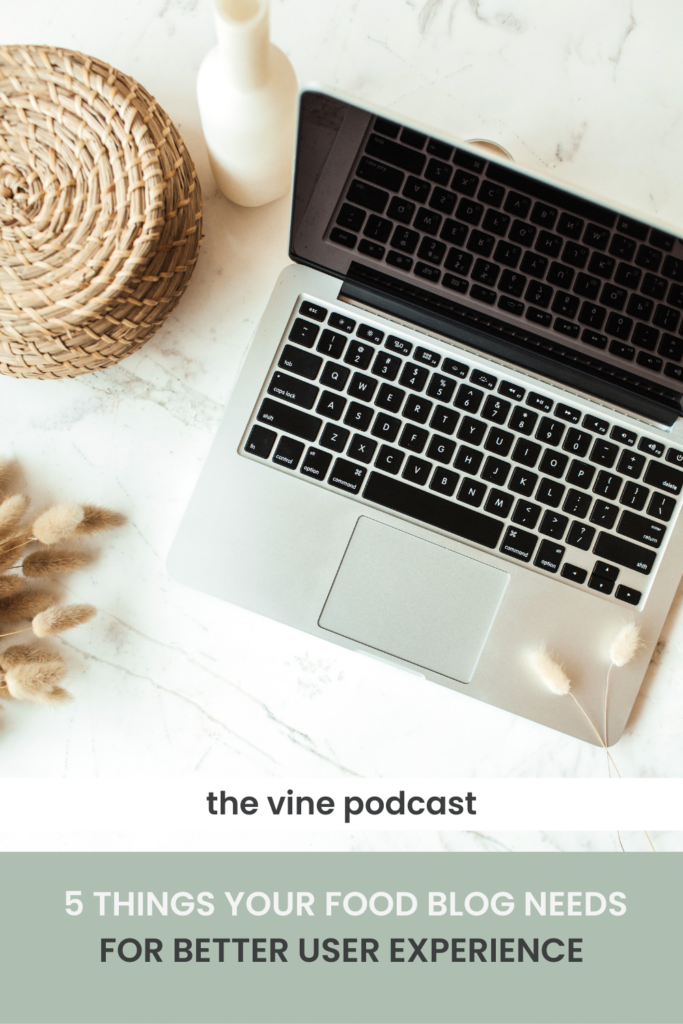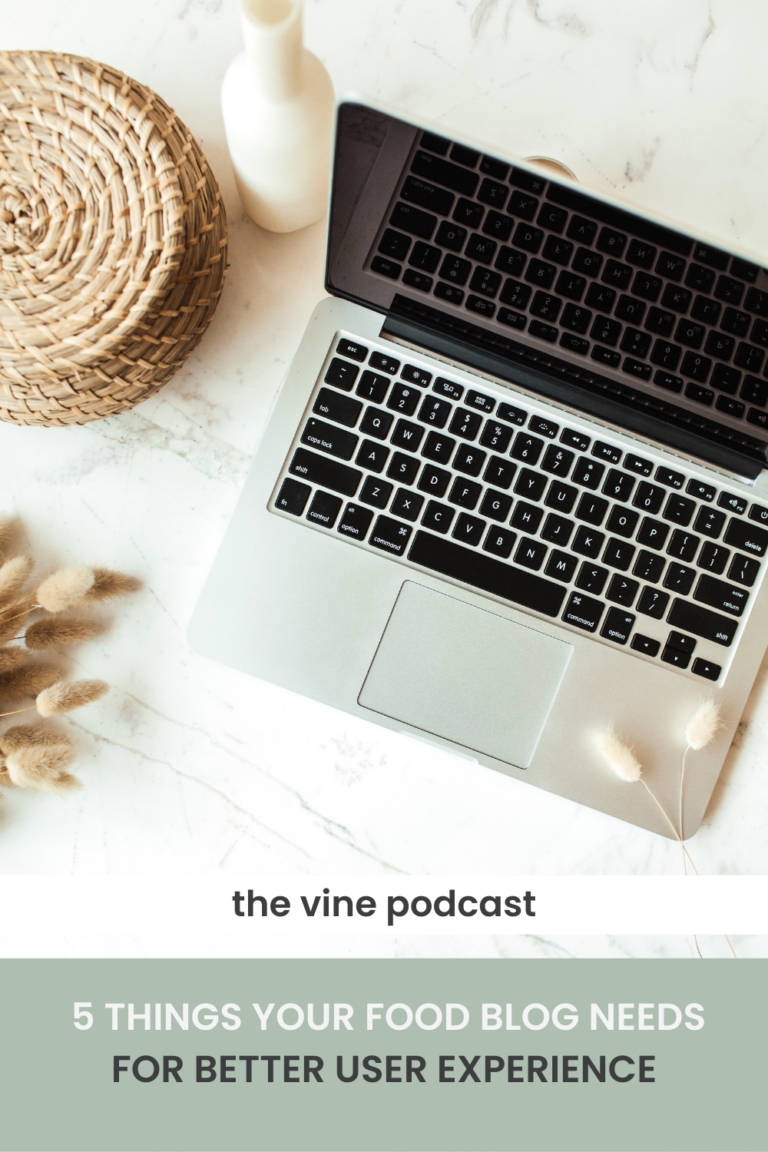 Never miss an episode! Get notification of new podcast episodes to your inbox.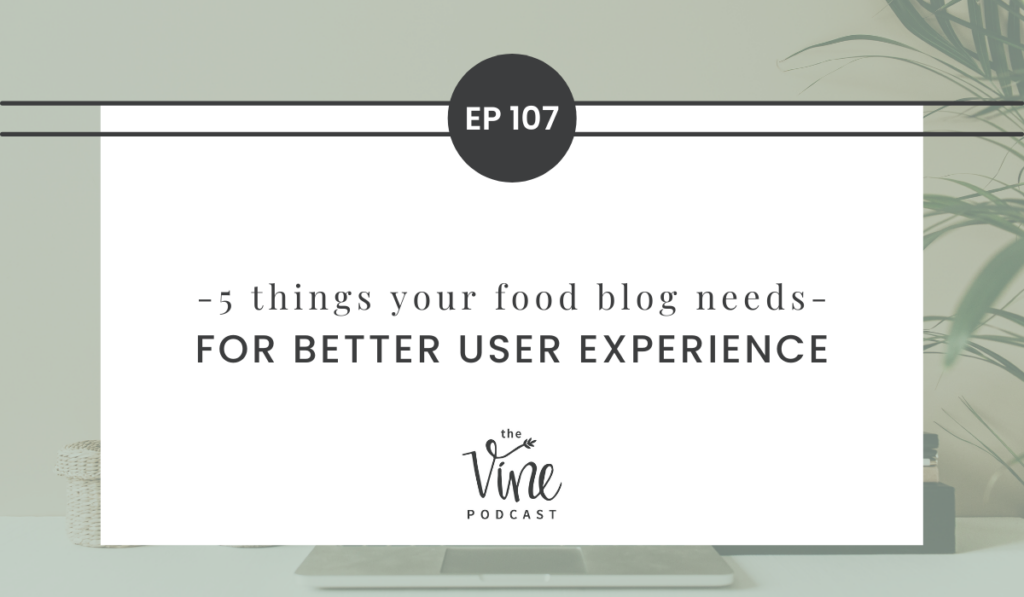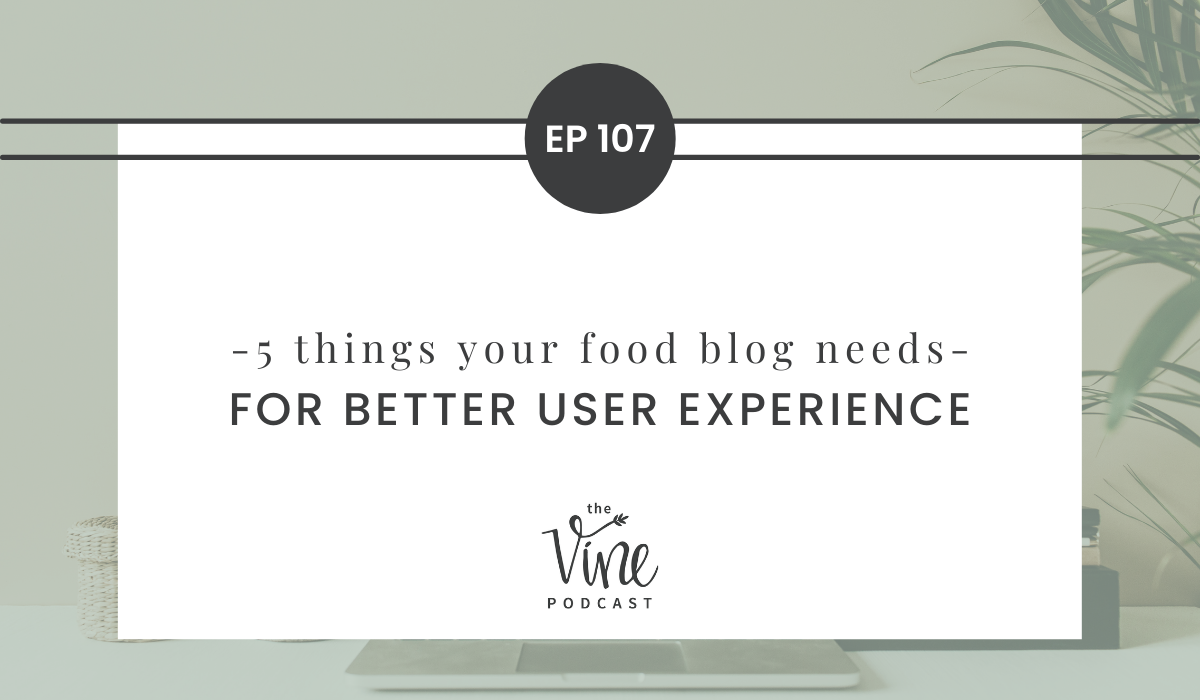 Today I'm sharing 5 things your food blog needs to make sure your readers have a great user experience on your website.
Easy to Find Search Bar
Easy to find on mobile (don't hide it in the sidebar which is hard to find on mobile)
Have multiple search bars
Built in wordpress search is NOT great, consider using something like Slickstream to really enhance the search experience
Organized Navigation
Keep only the important navigation links.
Use the footer for the non-essential links
Think about the most important content on your homepage and consider adding those categories or sections to your navigation
Limit website interruptions
Defer pop ups so they are not immediate
Limit pop ups to ONE per page
Look for multiple pop ups (email, follow on social, GDPR or cookie consent, etc.)
Organized Content
Use lists to organize content
Break up long paragraphs (this is great for your RPM too!)
Use images as part of your content, like ingredient shots and step by step images
Use styled Gutenberg blocks to help your content stand out (Also see Episode 31 of The Vine Podcast)
Provide a natural reader experience path
Don't rely on chronological organization of your blog posts
Create pathways for people to dive into your content further
Allow your readers to "choose" their path/adventure through the way your homepage and navigation are organized (See Episode 27 of The Vine Podcast for homepage tips)
Remember how people land on your website and move through it (Listen to Episode 100 of The Vine Podcast)
Pin for later
Come browse my Pinterest for more inspiration >>