If you want to work with brands and make money through brand partnerships with your food blog, then your work with me page is a must have. But what should go on that page and how can you put your best foot forward through it? On this episode we'll chat about 3 things your work with me page should have.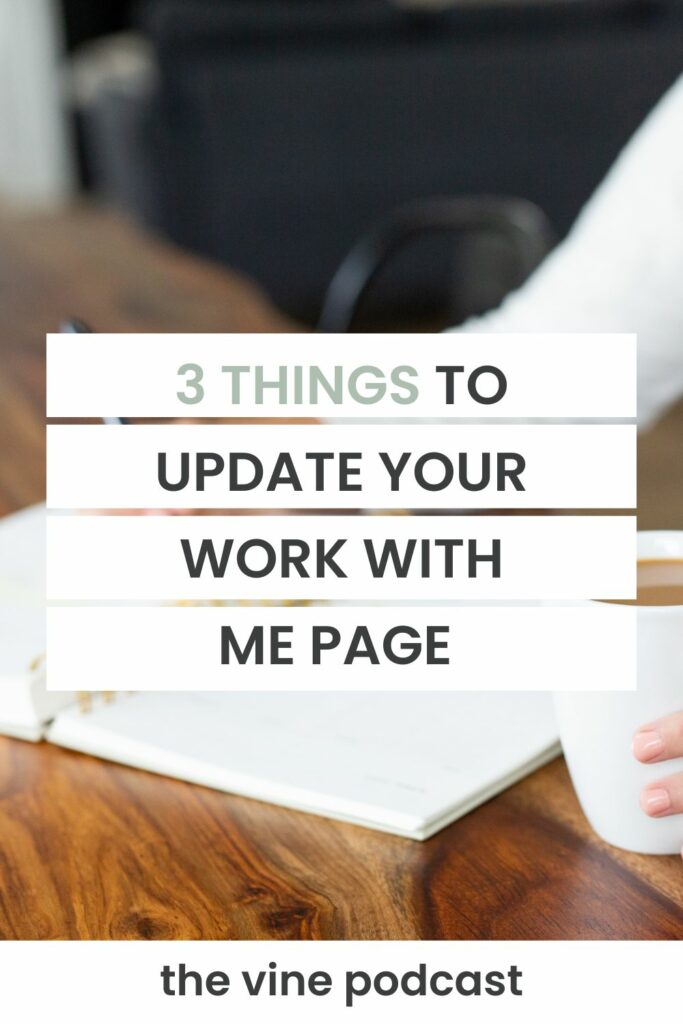 Never miss an episode! Get notification of new podcast episodes to your inbox.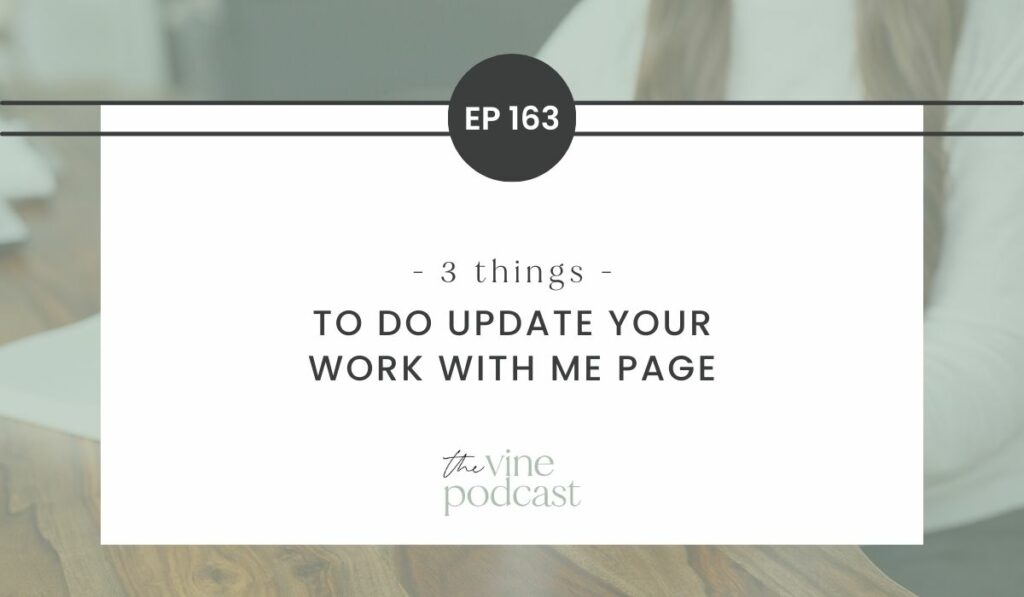 Summer is officially here and that can mean your blog work might be more inconsistent. That's why I wanted to bring a short series to you with micro-episodes that have 3 quick wins for you on different topics. These will be quick to do's for different parts and pages of your website.
Your 3 Brand W's: who, what, why
It's important to make sure your work with me page explains your blog clearly to a brand's representatives.
On your work with me page, be sure to define:
who your audience is and who you are, including your expertise in your niche
what kind of content you share
why a brand should care – what is unique
If you aren't sure how to clearly define your brand in a clear way, check our branding intensive package to define your niche and audience.
Types of Work You Accept (and examples)
This is a great spot to share what kind of work you accept, whether that's social media content, recipe development, food photography, or full sponsored blog posts. There is no need for rates here, just a bulleted list of the type of work you would do with a brand is great here.
You can also consider sharing a media kit or traffic/follower numbers on this page if you want to in this section.
Contact Information
If you want to get really fancy you could have a contact form that is more like an inquiry form for brands to reach out. We love gravity forms for this and it's how our own contact form is built, complete with conditional questions depending on what someone enters.
However, at a BARE minimum, please include your actual and full email address on the page so that someone can reach out to you. This is so often hard to find on websites and will immediately turn away someone who wants to work with you if you do not make it easy to reach out.
Be sure to go back and listen to the other episodes from this mini-series including your homepage, recipe index and about page. And stay tuned for the second "3 things" series later in the summer.