Your about page is one of the most important pages of your food blog to make a connection with your audience. In today's episode, I'll be diving into 3 things to do to refresh your about page and provide you with some tips and tricks to make it stand out and connect with your audience.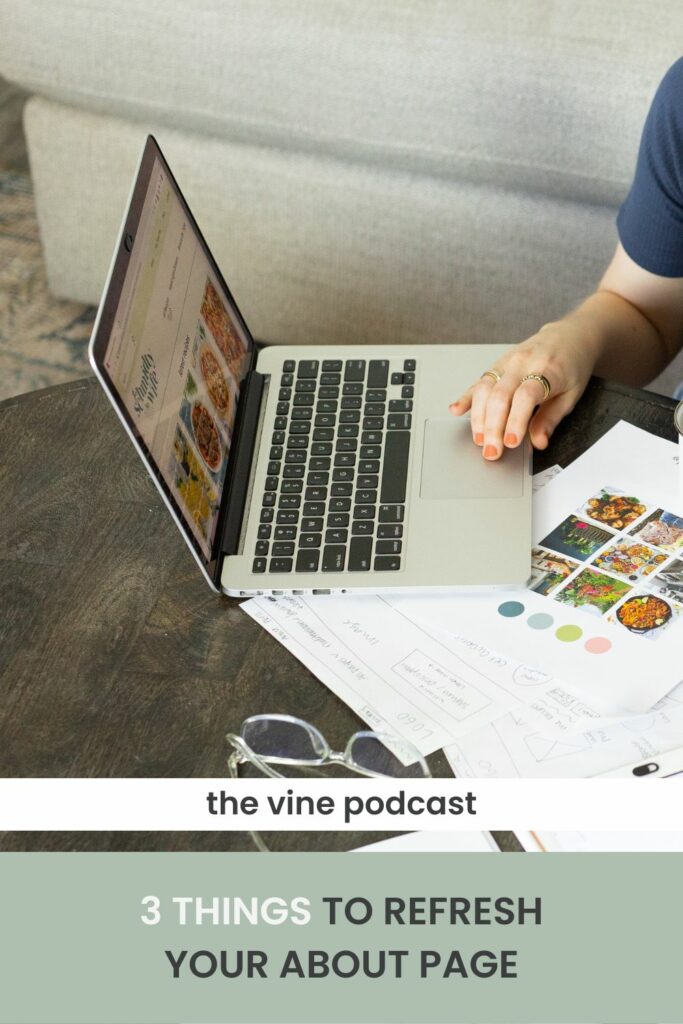 Never miss an episode! Get notification of new podcast episodes to your inbox.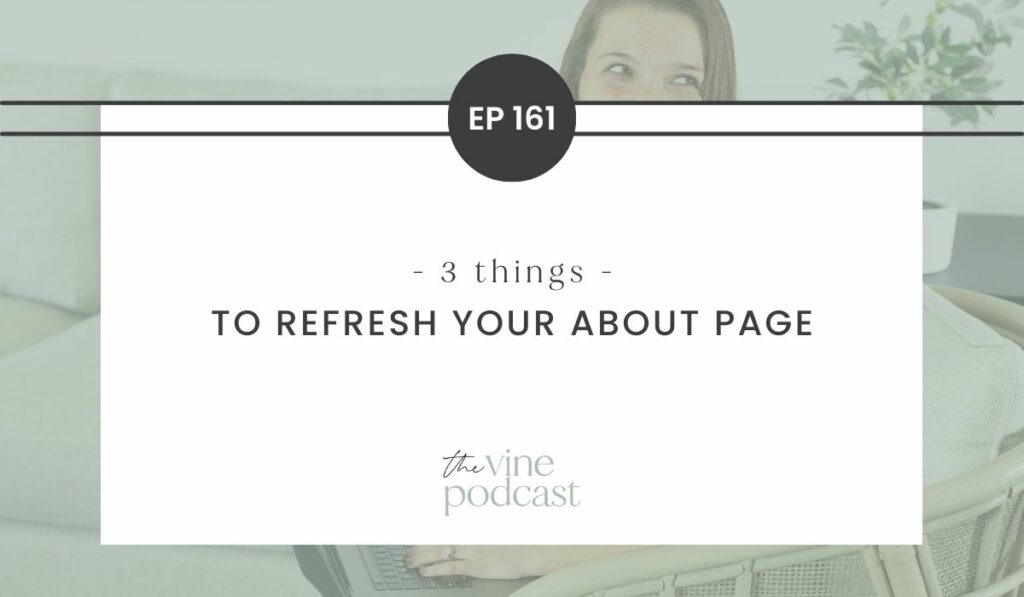 The summer is coming up and that can mean your blog work can be more inconsistent. That's why I wanted to bring a short series to you with micro-episodes that have 3 quick wins for you on different topics. These will be quick-to-do's for different parts of your website.
How to Update Your About Page
Today we are starting with your about page. I'll link to the other episodes we have done before on this topic if you want to go deeper on this.
As I've talked about in an episode about your about page before, the about page is important for helping your audience to see themselves in your blog and story. It is not to have a biography or resume without the context of why you audience should care.
For your about page, here are 3 things to consider, update or check on!
Your expertise
While your about page is not a place for your resume, it IS a place to showcase your expertise and experience. I want you to this about adding this in a way that helps your readers to trust you.
Even if you do not have professional culinary experience, you still have expertise to help YOUR audience. Be sure your about page highlights that.
There was a recent article published in Search Engine Land by SEO Casey Markee and in it he shares the importance of the about page for reinforcing EEAT in 2023. I'll link it in the show notes because it covers 9 total technical issues to address so it is a great read overall.
Related: Writing an About Page
Your favorite posts
This can be your most popular posts or your favorite posts but give your readers a look into what to expect on your site through your favorite posts.
Share a next step
By the time someone gets to the bottom of your about page, they have likely spent quite a bit of time on your website. What is their next step or your call to action? By now, they are building trust with you and a very natural next step is to have them sign up for your email list.
Even if it is not your email list be sure to have a call to action of what to do next.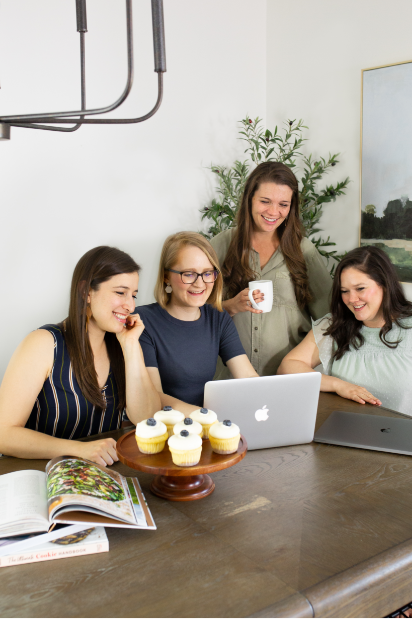 ready to take your food blog to the next level?
We work with food bloggers looking to stand out of the crowd through custom brand and website design.