Let's talk about categories! One of the conversations I always seem to have with my clients is around how to properly use categories to organize their blog. In this episode, we discuss the importance of categories, how many you should have, and what to do if you've never considered your categories before.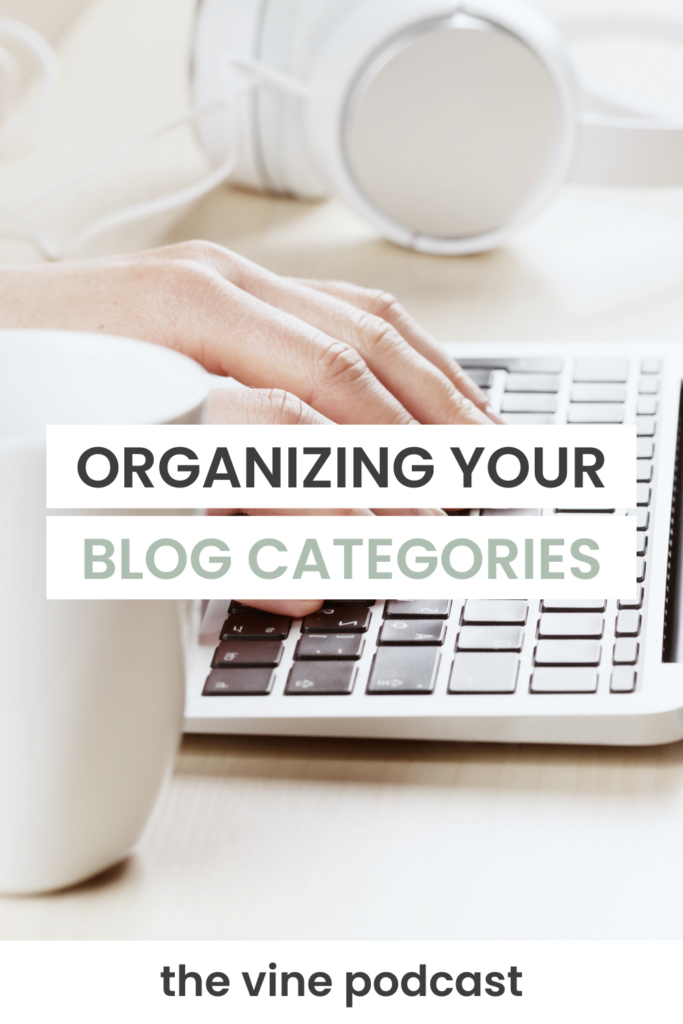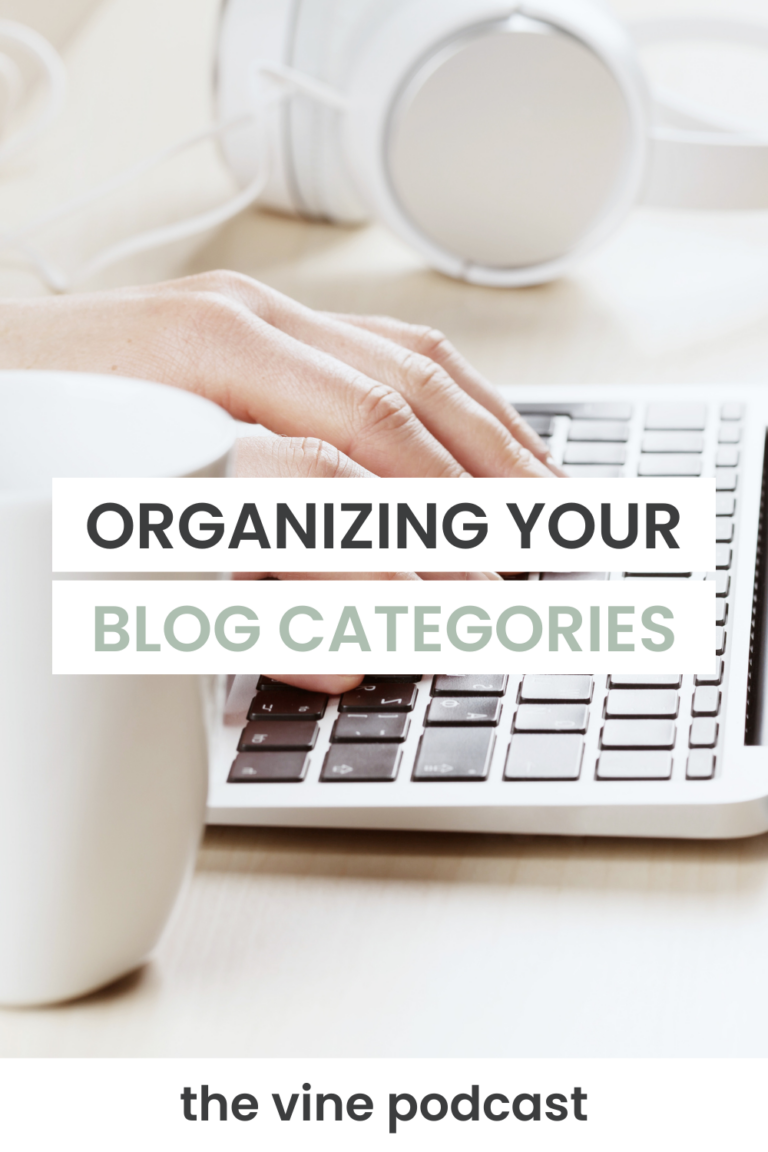 Never miss an episode! Get notification of new podcast episodes to your inbox.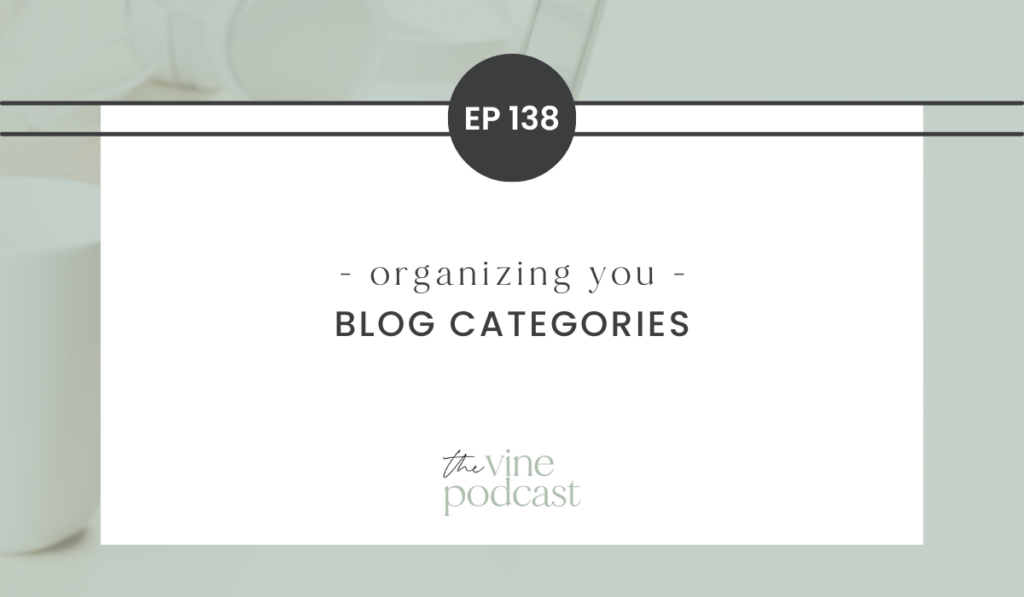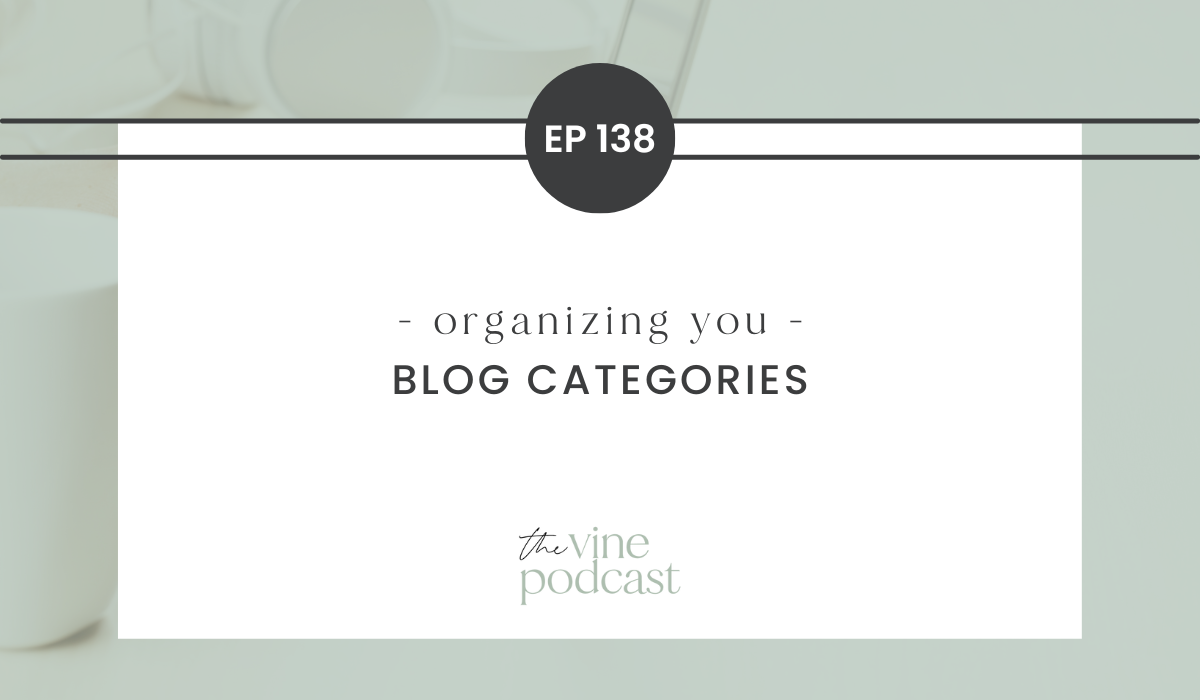 Categories vs tags
Let's first hash out the difference between a category and a tag. At their core definition, categories and tags are pretty much the same thing. The primary difference is that categories are set up to where they can have hierarchy, i.e. you can have a parent category and then you can have subcategories underneath that. Take for instance, if your parent category is desserts, maybe underneath that you have brownies, cookies, cakes,etc.. Tags are really only one dimensional and you can't really stack them to show any sort of hierarchy.
They can both help you to organize content on both the back end and the front end of your site. I generally recommend only using tags internally to categorize for things like ingredients, or for sponsored posts that you want to be able to just filter through on the backend of your site.
SEO's do recommend no-indexing your tags, as they can become the exact same thing as a category. Having categories and tags can become confusing for you as the blogger, but it really doesn't add any extra value to your reader if you have both on your site.
How to organize your categories
The first step in being able to categorize your blog successfully is to think about what your niche is. Remember, it's a lot deeper than just being a food blog. The food blogging space is quite competitive, so it's really important that you nail down your niche, become more specific, and stick to it. With your niche in mind, you can start to choose which categories make the most sense for your blog.
A really great exercise in this regard is to look at your most recent 20 blog posts. What seems to be your typical content? Start to think how you would start to group those posts together, for example: by protein, course, or ingredient.
The next step is to look at how your website is organized. Thinking about your user experience can really help you to start to wrap your head around what categories you might need.
Remember, visitors to your site want to know two specific things: what the site is all about and who runs the site.
Organize your homepage in such a way that visitors will understand what primary categories are on your website and what context they can expect to find.
The recipe index is also a great tool for this, as it helps to break apart your content in more specific ways, as well as provide a snapshot of what to expect on your site.
How many categories do you need?
To answer this,you need to first look at how many blog posts you have in the first place. If you only have 20 blog posts, categories are not really something you need to worry about quite yet.
Feast Design Co has a guideline of a 1:10 ratio of categories to posts as a guideline. So that means if you have 200 posts, it would be okay to have upwards of 20 categories.
On the other hand, they also don't recommend pagination for categories (keeping categories specific to 20 posts or less). I've found that for my clients who have 500-1000 blog posts, this doesn't end up working. But if you can have a more specific category like "chicken dinners" instead of just "chicken", you may be able to separate out your categories into smaller chunks.
It is about drilling down specifics as many levels down as possible, so that it is easier for visitors to find what they are looking for.
Fully fill out your category pages
It's a good idea to have an outlook on the number and types of categories you think you will want to fill out eventually. You want your categories to be as filled out as possible and you don't want to have categories with one or two posts unless you plan to be building those posts out in the next few months.
Ideally, there should be at least four to five in a category before you feel like you have to create that category. You can always go back to add categories at a later time, but you want to ensure that you are filling out the description for the category page.
This is where breaking down into as many levels as possible will be uber handy. Think beyond "chicken" and consider whether you have (or plan to have) enough content to fill out "chicken dinners," "chicken salads," "chicken pasta," and "slow cooker chicken" recipes, for example.
How to fix old categories
You may be left feeling like, "Wow! I have no idea what kind of a mess I've created with my categories! They're all over the place and I really need to get them organized." The best way to fix categories as you have them, is to simply create a spreadsheet with the names of all your categories, the number of blog posts in that category, and the category description. You can review what you already have to make improvements, or you can remove categories that are no longer useful. Having a spreadsheet where you have all the information in front of you is the best way to weed out what categories are no longer relevant, or to see what you can further "break down".
By taking a step back to analyze and categorize content on your site, you will be able to laser focus on the direction of your blog, and therefore the type of content you need to start creating, to further fill out those categories. You will have a better understanding of some of the other parts of your site like the homepage, the recipe index, or even linking internal posts to share more recent content. When you really start to get an idea of how all of the pieces fit together within categories, it will help you to have a better overview of your entire site. This is also a useful content planning tool as you move forward. Soon you will be well on your way to having an improved blog for your readers, and it all starts with organizing your categories!
Pin for later
Come browse my Pinterest for more inspiration >>