Today we're going to chat about how to do a content audit on your blog. A content audit is a careful, extensive review of every post you have ever published. Why bother with this? Well, it arms you with SEO data and will help you identify posts you would like to improve, delete or leave just as they are. It may sound like a big project — and it is — but at the end of it you'll have a better idea of where you want to take your blog and what actions you need to take to boost your SEO, and make a better experience for your readers.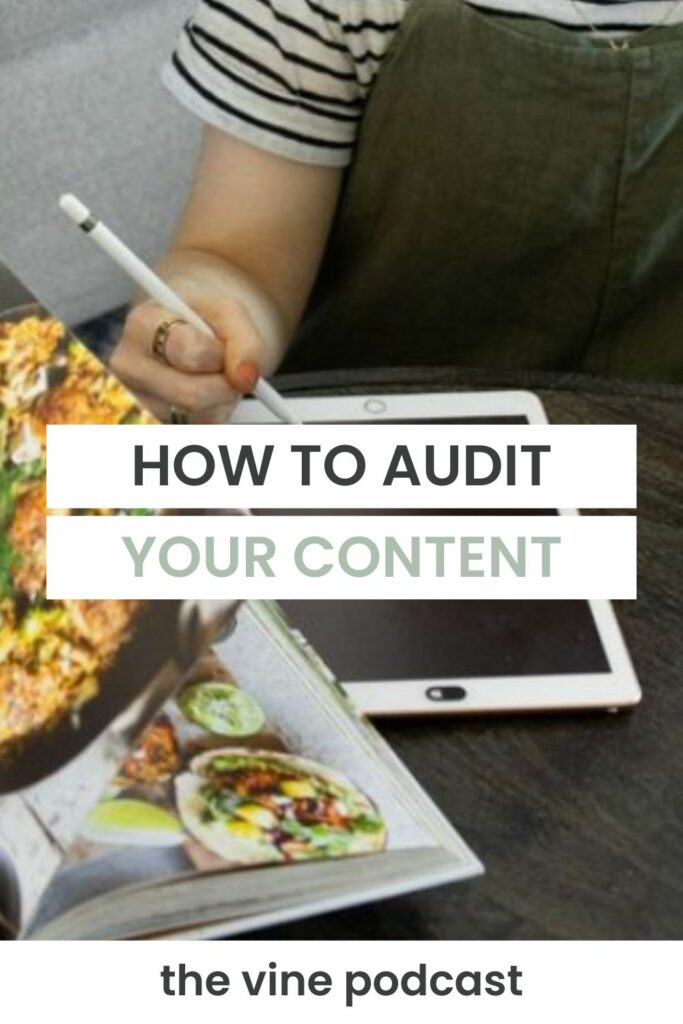 Never miss an episode! Get notification of new podcast episodes to your inbox.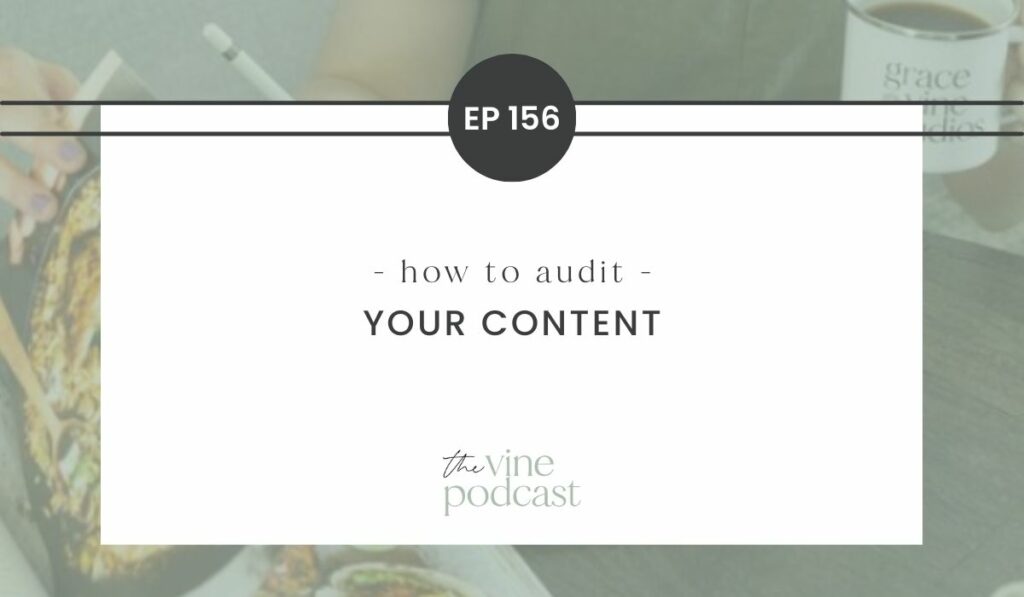 This post contains affiliate links. I receive a commission if you choose to make a purchase through these links.
One of the things I talk about a lot on this podcast is auditing your content. A content audit is an important step to take before a lot of big things you might be planning for your blog. Performing a content audit is a great way to get a grasp on what content you have on your site, what "grade" of content you have, and areas or categories that you might consider bulking up your content. 
Here are a few situations that might call for a content audit:
You'll want to audit your content before a redesign.
You'll want to do one before you plan out your content for the next year (or quarter).
And you'll want to do one before you decide to update any old content, too.
And for those of you who have just purchased a site or are thinking about purchasing one, a content audit is a great first step into learning what content is present, and where to take things from here. 
What is a content audit?
A content audit is a high-level deep dive into all the content you have ever produced for your blog. Now that might sound SUPER overwhelming at first, but we're going to break down exactly how to do this process in the most simple way!
This is different from a category audit which I mentioned in the episode about organizing your categories. A category audit is when you look at all your blog categories and organize your content better. I still recommend that you do that, but the content audit goes even deeper into all of your content. In fact, you might want to do a content audit before you do the category audit.
Here are a few things you will look at during a content audit:
How much traffic a post is getting
Keywords a post is ranking for (or could rank for)
What to optimize to make the post better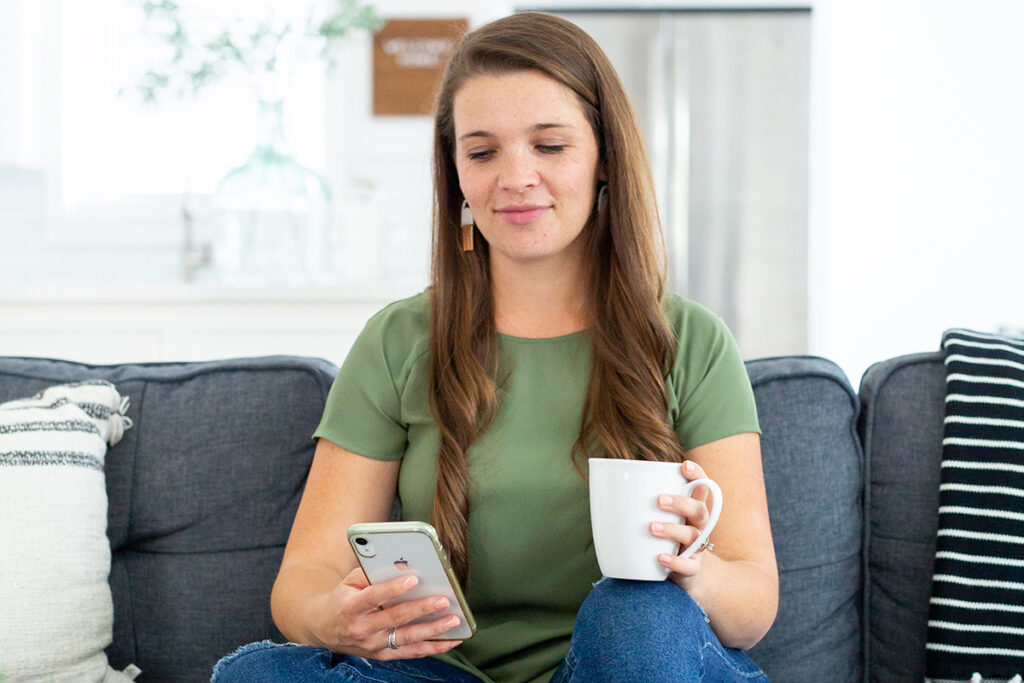 What can you learn from a content audit?
Through this content audit, you are going to find ALL. KINDS. of information about your content. There are three main things you will find.
1. You might discover — like I did when I did a content audit for my food blog — that some of your recipes just aren't being searched.
For me, it was my favorite goat cheese biscuits. I love these biscuits and make them for every holiday, but the keyword data just isn't there. I can still keep the post on my blog and share it on social media. But it might not deserve as much time and attention as some of the new content I am excited about.
2. You are also going to find that you have some old posts that could be reworked with new writing and photography to rank for an even better keyword. 
For example, you might have a recipe called "pesto dipping sauce." When you look up that keyword, you'll see very few people are searching for that. So maybe you can rework the recipe to be about a "pesto aioli" or even a basic "basil pesto" recipe, which have much higher keyword volumes.
The benefit of doing this is that these are old URLs that can be kept as is, and when you republish them with new images and SEO-optimized text, they can perform much better. 
Related: How to Boost Your SEO This Year 🚀
3. This is also a great opportunity to identify posts you want to delete and redirect. I'm talking about dead giveaways, linky parties, Friday links, and personal posts that don't fit with your blog anymore. These were trendy at one time, but as we know and talk about all the time — blogging has changed.
So how do you do a content audit? The first step is exporting a list of all your content.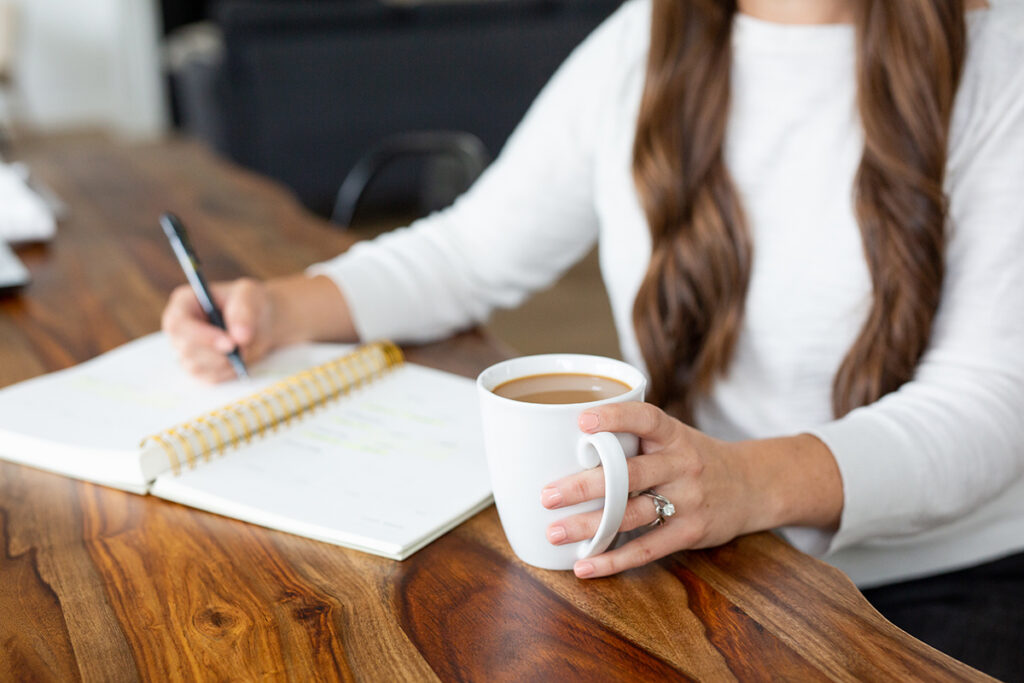 Export a list of all your content.
For this, you can use a WordPress plugin called WP All Export.
It's a lightweight plugin and you can delete it or deactivate it when you are done with your audit. There is a paid version, but you really don't need it.
In WP All Export, there's an option to customize the export file. you should include:
Blog post title
Permalink (AKA URL)
Published date
Last modified date
Categories
Yoast focus keyword
Yoast meta description
You can also choose your own fields you want to include.
Once you have everything you want in the spreadsheet, go ahead and export it. It will spit out a CSV spreadsheet that you can then upload to your tool of choice. Airtable, Excel, or Google Sheets will all work for this. Another tool that might come in handy after your audit is Clariti from the makers of Food Blogger Pro. This will allow you to create "projects" for the various updates you plan to do. 
I personally use Airtable for this for my blog because it has many different views you can use to see certain portions of your content audit. I use one particular view for looking ahead at which photos I need to take in the coming weeks so I can plan my photo shoot days. It's helpful to see only the posts I need to think about not ALL of the posts I have. 
Once you have this spreadsheet created, you can start the audit process. You can do it yourself, absolutely, but it's also something you can tag-team with a team member or virtual assistant. 
Perform the audit.
This is the part that takes a bit of time, and it really depends on how many posts you have. Essentially, you're going to go post by post, line by line of your spreadsheet, fill in the data and decide what to do. 
I suggest starting at the very beginning because your most recent posts are probably already better optimized than the ones that you wrote when you were just starting out and didn't know as much as you do now. 
The early posts are probably going to need the most work. But again, it really depends on the age of your blog!
There are four main parts to a content audit. For each post on your list, you'll look at its traffic, check its keywords, make decisions on what needs to happen to it next, and then — this is the hard part — actually accomplish those tasks. 
1. Check the traffic. 
If you have the time to add this in, I also recommend looking at the all-time traffic the posts have received in your Google Analytics.
This can help you see posts that might have done well at one time, but don't do well anymore. You can also easily see posts that aren't doing well, and then start to figure out why. Is it new? Is it poorly optimized? Is it targeting a good keyword?
To do this, set your analytics date range to the time your blog has been live, and then look at the Site Content. Record the number of pageviews the post has had.
One thing to note is that if a post has never had traffic, it won't appear here, so just write 0.
2. Check keywords.
Then you want to check the keywords. In WP All Export, you can pull the information from a tool like Yoast, so you can see the keywords you have already tried to rank for. (You can also easily see the posts that need meta descriptions.)
Drop those terms into a keyword tool like KeySearch, Ahrefs or SEMrush. Search Console can work too.
I recommend using just one tool consistently for your audit, but you can certainly use multiple tools. Just make separate columns so the data from each tool is separate.
Then do some keyword research for each. Is there a better keyword you can rank for? Add it here. Create a column for search volume and keyword difficulty, and add that too. 
Related: How to Increase Your Traffic Through Keyword Research with Ty Kilgore
3. Decide what to do. 
Once you are armed with the data of how much traffic the post received and how much traffic the post could get, then you can decide what happens next.
Review each post and ask yourself these questions:
Is the post serving my current audience? (Or the kind of audience I want to attract?)
Can the post be re-worked to target a new or better keyword?
Do I need to reshoot the post?
Does the post need to be rewritten?
Do I even want to put in the work to redo this post, or am I ready to say goodbye to it?
Create a column in your sheet where you mark off what needs to happen next. If a post is good to go as-is, mark that too.
4. Make it happen. 
Once you have completed your audit, you can get to work performing these actions.
I suggest setting monthly goals for how many posts you'd like to correct at a time, and work in batches. Listen to this episode about task batching to help you with this.
Related: How to Batch Tasks
An example of batching is to spend an afternoon deleting and re-directing the posts you decided to get rid of. Another batch could be spent writing meta descriptions for any posts that don't have them.
You could also batch together reshoots with upcoming recipes you have coming up. For example, if you decide to re-do that pesto aioli, perhaps you make it the same day you make french fries or a burger that it can go on.
Some of the items on your (now-huge) to-do list could also be things you could delegate to a photographer, writer or virtual assistant. This is a great way to make the list a little less daunting — and to help you accomplish it faster.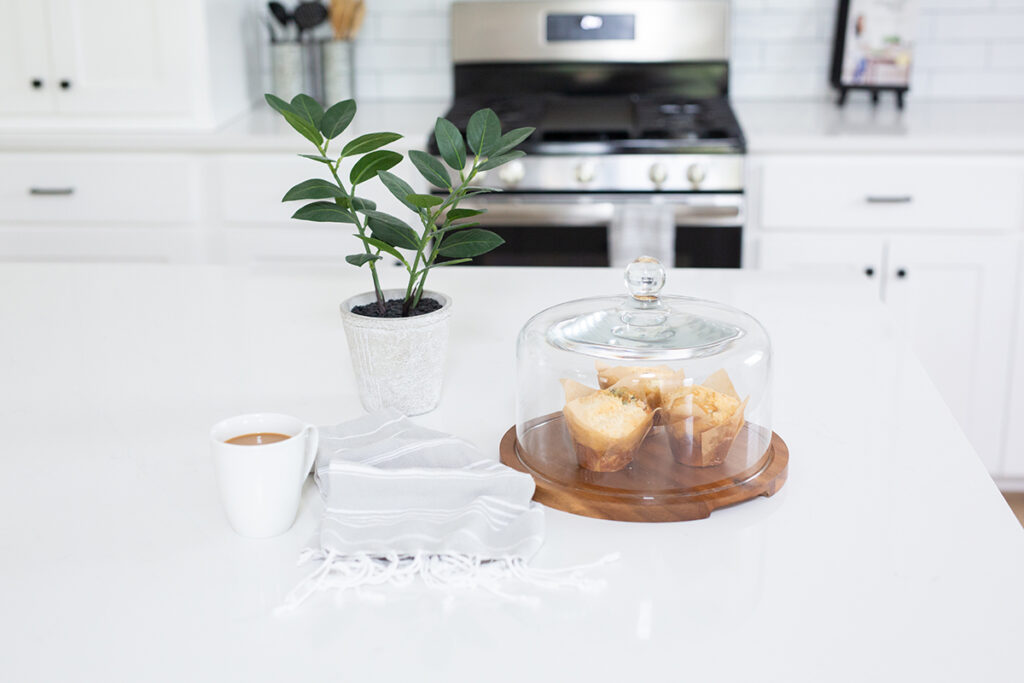 My biggest tip for your content audit: Take it a little at a time. 
I think something people get caught up on is that a content audit should be done in a day or a week. And that might be possible if your blog is newer and you have less than 100 posts.
But if you've been blogging for a while, you might have more than 1000 posts. The reality is it's going to take you a while to get through everything.
Unless you are a data analyst who loves this stuff, the data entry can take a long time, and you might be cross-eyed by the end of it! I suggest doing it in two to three-hour time blocks. I know someone who even did this while watching tv at night. 
It's not hard work, but it's time-consuming. AND it is going to give you a HUGE to-do list.
I recommend setting a goal for the time you'd like to get the audit done, say by the end of Q2 you'd like to finish your audit. And then set goals for when you'd like to accomplish the work your audit found. It's okay if you think it'll take a year or two to get it done!
Related episode: How to Set SMART Goals
The biggest truth in blogging is that there is constant change, so there is always work to do. But chipping away at it a little bit at a time — armed with data so you can make informed decisions — is a great way to tackle a big project.
So, to recap, to do a content audit, you'll first export a list of your content and put it in your favorite spreadsheet tool. Then there are four main steps to auditing what you find in this list.
Check the traffic: Look at all the traffic the post has ever received.
Research keywords: Decide if the post can rank for something better, or not.
Make a to-do list: For each post, decide if it is okay as-is, needs work, needs a lot of work, or should just be deleted and redirected.
Make it happen: The hardest part is making all these changes, so set some goals and make a plan to get it done.
I hope this episode helped you consider auditing your content to help you make better decisions about your content.
Related episode: How to Get More Out of Your Popular Content
Your Action Step
What action can you take today to get started on your content audit? Do that and schedule your next task! Comment below and share when you do.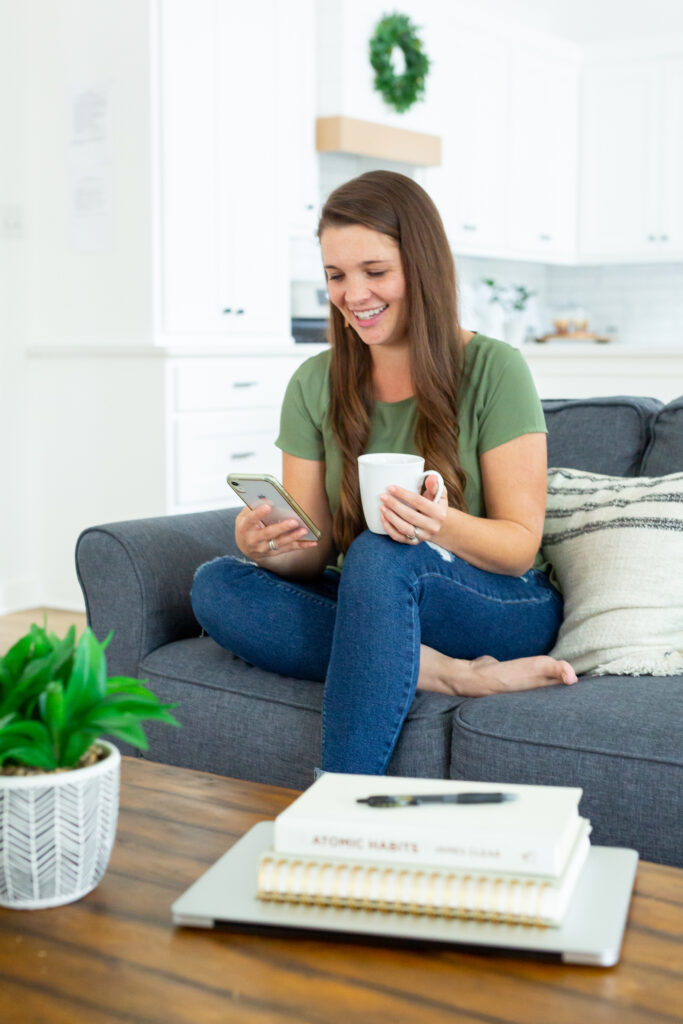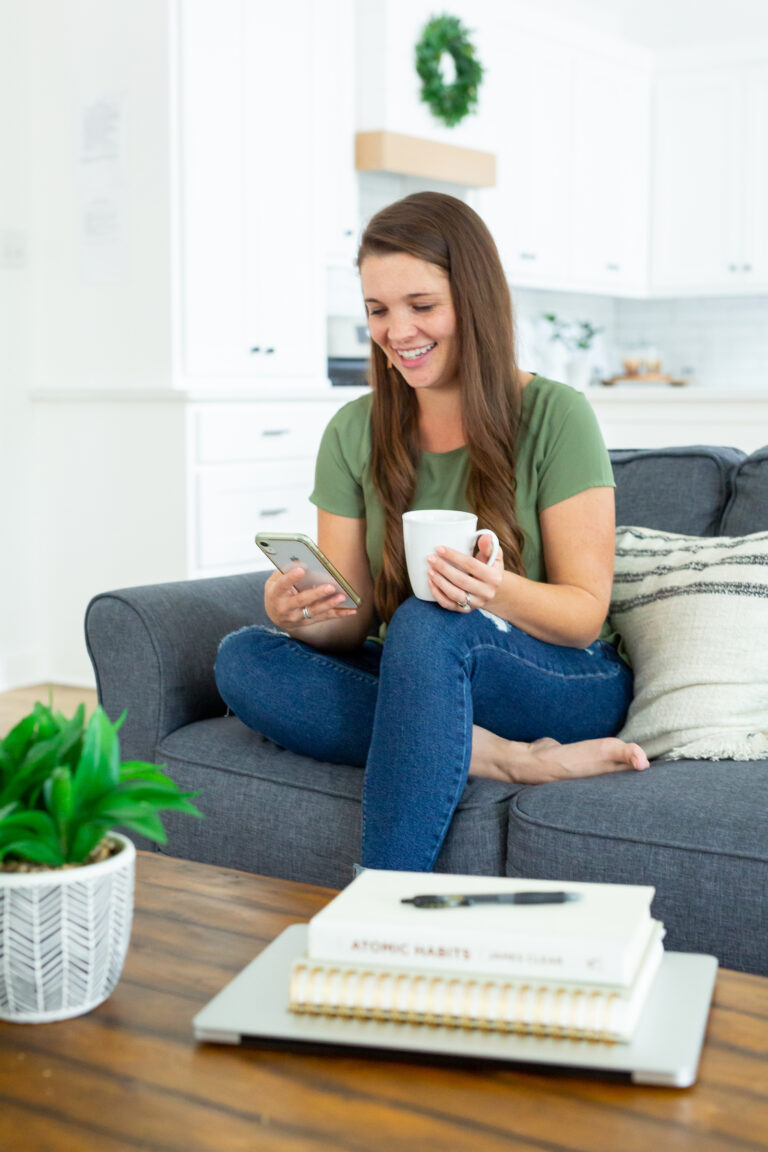 ready to take your food blog to the next level?
We work with food bloggers looking to stand out of the crowd through custom brand and website design.