Setting goals is incredibly important for getting results and growing your food blog. But some goals are better than others! In this episode you'll learn how to set SMART goals so you can maximize the results you are getting to grow your food blog.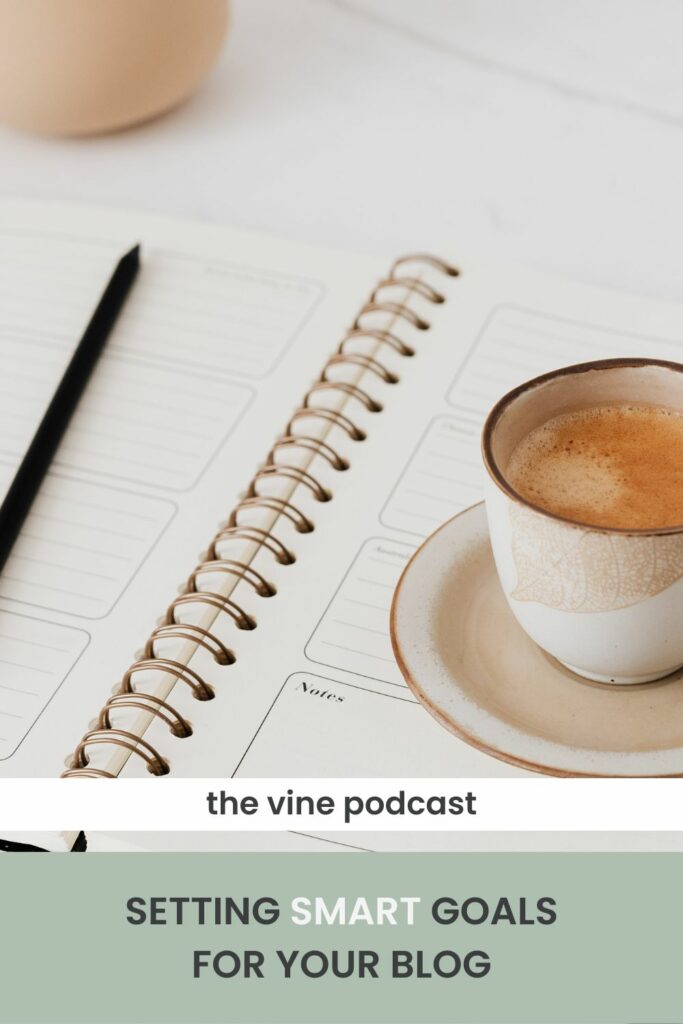 Never miss an episode! Get notification of new podcast episodes to your inbox.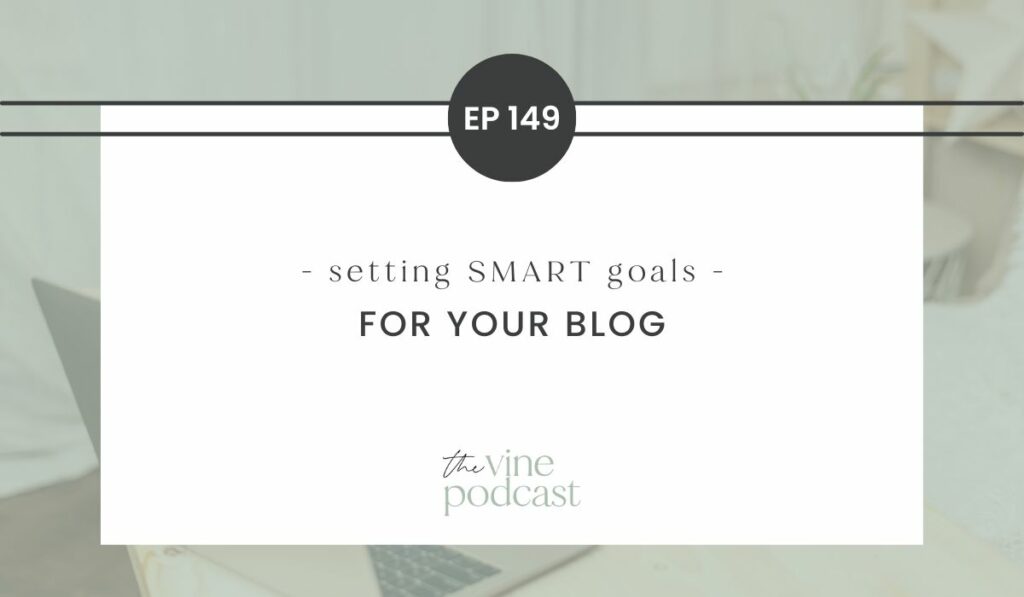 Goal setting is one of your favorite topics around here. We have discussed setting quarterly, monthly, weekly goals and daily priorities previously.
Today I want to talk about the kind of goals you need to set. Because setting the right kind of goals can determine whether or not you can achieve them. First let's give ourselves some motivation for setting goals by reviewing why they are so important.
Why Goal Setting is Important
– Setting goals can help you focus
There are so many distractions and shiny objects in the online space. Goals can help you to focus on what growth looks like for your food blog. Then when opportunities come up, it's easy to know whether or not they are in alignment with your goals.
– Setting goals can help you grow
When you are setting goals, you can continue to level up what you are going after through your blog. "Growing" your food blog will no longer be the only goal you have and you can track that growth. Once you reach a goal, you're able to level up again and set another goal. Whether that means your goal is to hit 1,000 sessions or 1 million sessions, each time you can grow to that next level.
– Setting goals can help you track progress
By setting goals frequently, you'll be able to look back and see where your business has come from. Even if every goal isn't achieved, you will still be able to see notable progress and recognize what changes are happening with your business.
Let's talk about what type of goals you should be setting.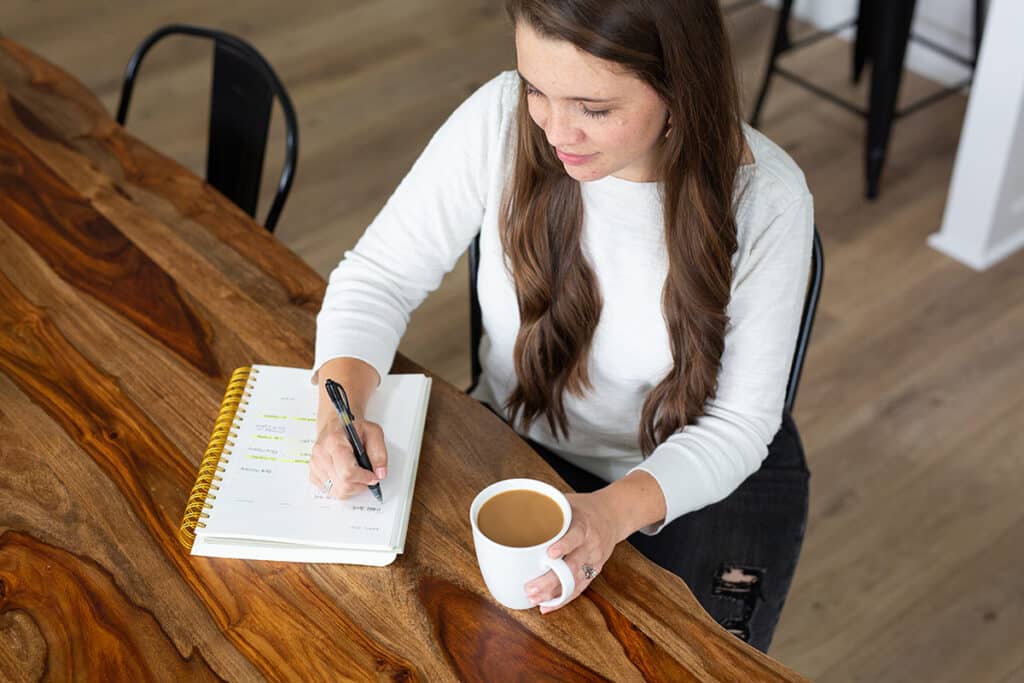 Setting SMART Goals for Food Bloggers
You might have heard of the acronym SMART goals before.
SMART goals are goals that are:
Specific
Measurable
Achievable
Relevant
Time-bound
Making sure your goals are SMART is the best way to ensure that they are strategic and will help you reach new levels.
Let's break down each of these parts of SMART goals and then go over some examples that are relevant for food bloggers.
Make sure your goals are
specific
I think this part of the SMART goals is the easiest to spot. Specific goals are something that is quantifiable and states an action needed to achieve the goal itself.
A non-specific goal for a food blogger would be "to grow your blog". But a specific one would be to qualify for an ad network like Mediavine. This takes the idea of growing your blog and makes it quantifiable (needing to reach 50k sessions).
Measurable

goals

Goals that are measurable adds in a measurement for the goal. So in the example of growing your blog and qualifying for Mediavine, the measurable portion of this goal would be to hit 50k sessions.
Make your goal
achievable

and realistic

This part of SMART goals helps to set goals that are realistic. This also helps to set parameters of progress will be measured. Setting a goal to quadruple your traffic in 3 months may not be realistic or achievable, but increasing your traffic by 30% by the end of the year might be a better measurement.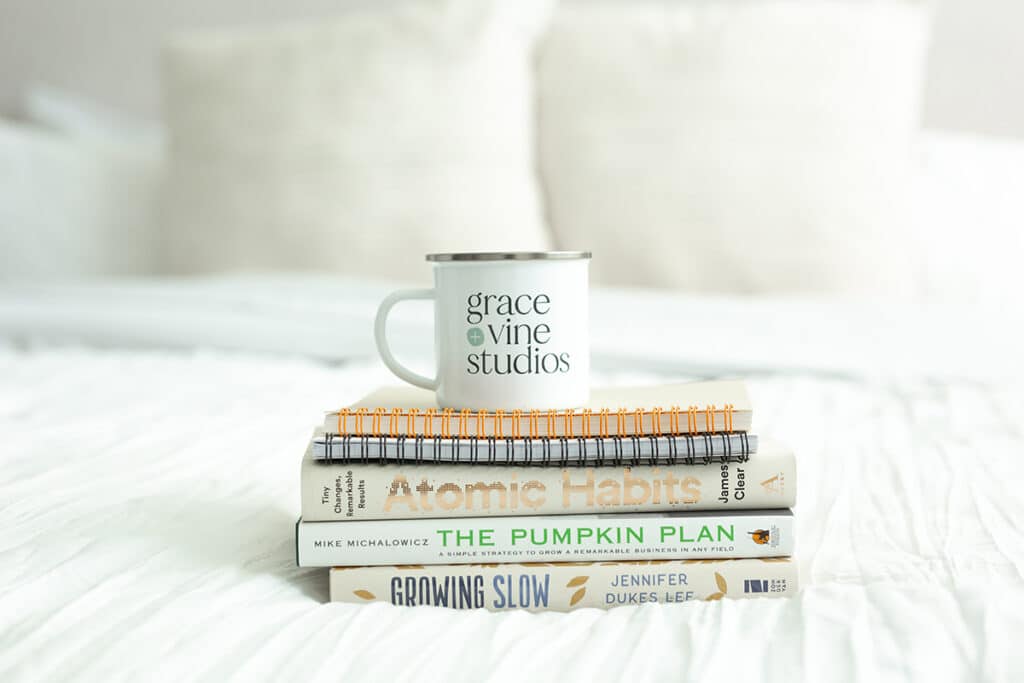 Add a
relevant

action to your goal

Adding a relevant action to your goal will help you to know exactly what needs to be done to achieve the goal. Going back to the idea of increasing traffic or growing your blog, what action can you do to support that goal?

If your goal is to work with a specific number of brands, what actions can you take to achieve that goal?

Often goals end up being more like wishes that we hope will happen instead of goals that we have the ability to control the outcome through our actions.
Add
time

to the goal

When you quantify when the goal will be achieved this helps you to not have goals that drag on forever or goals that you aren't sure if you reached or not.

This will also help you to take this goal and break it down further into quarterly, monthly or weekly goals that support your overall big picture goals.

Here are some examples of how you can take some basic goals and make them SMART:

(Not all of these examples have each part of the SMART acronym, but they do go from vague to intentional)
Have the best year ever on your blog → Increase blogging income by 50% by Q4 by updating old content to improve RPMs.
Be better at SEO → Spend time every week listening to podcasts about SEO and implementing best practices on site once a quarter.
Work with more brands → Reach out to 3 brands each week to build relationships and secure 5 brand partnerships for the year.
Learn more about Pinterest → Purchase and complete Pinterest course in Q2.
Related episode: Setting Quarterly and Monthly Goals for Your Food Blog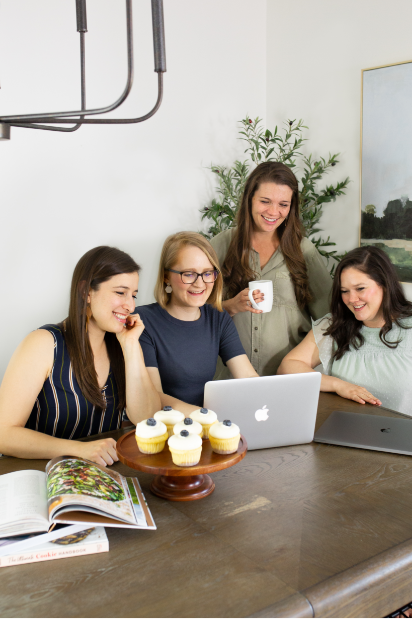 ready to take your food blog to the next level?
We work with food bloggers looking to stand out of the crowd through custom brand and website design.