Does the idea of deleting your old content make you a little nervous? I totally get it. For a lot of us, the idea of parting with our old content is tough. Learn a quick process for how you can easily decide whether to keep an old blog post or to let it go.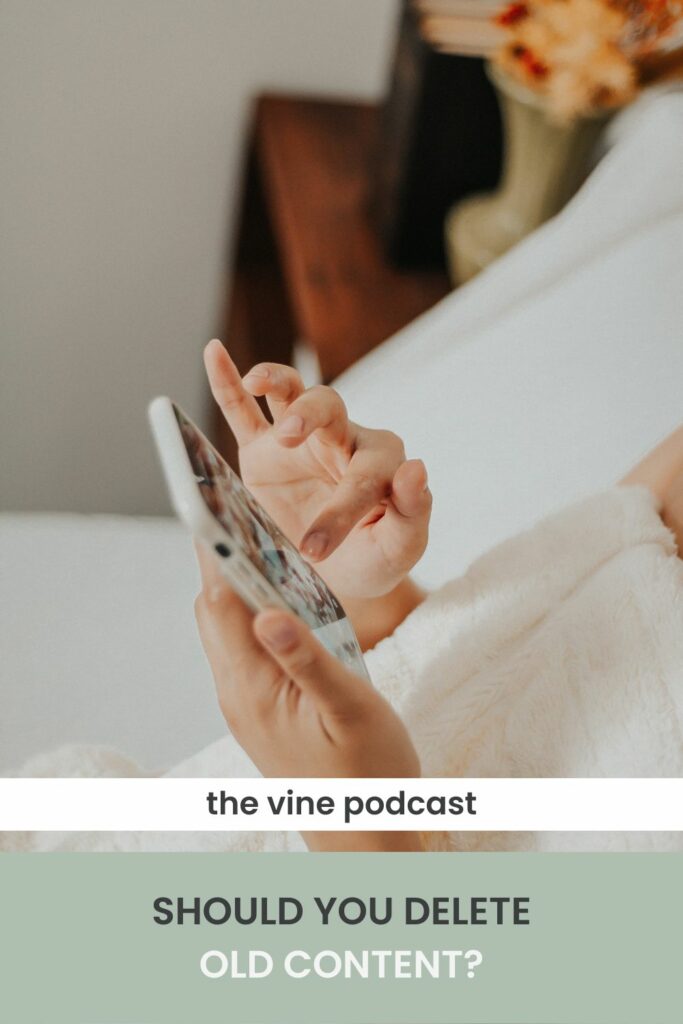 Never miss an episode! Get notification of new podcast episodes to your inbox.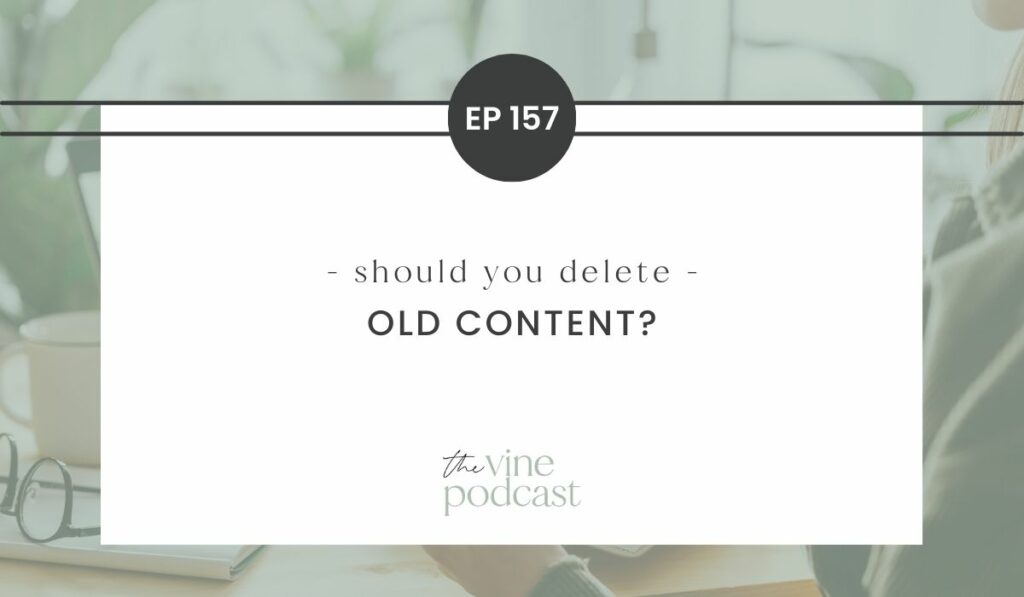 This post contains affiliate links. I receive a commission if you choose to make a purchase through these links.
Last week we talked about performing a content audit for your food blog. Inevitably what will happen after you do that is you'll have a load of blog posts that you aren't sure what to do with.
I've found it's a lot easier to quickly see which posts need sprucing up or a full redo, but there is always a handful that you're left to decide what to do. Do you delete those old blog posts, leave them on your site, or redirect them elsewhere?
Here are the steps to take to decide what to do with old content.
Step One: Review the traffic
has there been any ever
has there been any in the last 3 months
check to make sure it's not seasonal
where is the traffic coming from
The first thing that you want to figure out is has there ever been traffic to this blog post?
This is important to figure out for a couple of reasons. First, you don't want to delete something that is getting traffic and then is going to create a bunch of 404 pages on your website.
Second, if you find that there was traffic in the past, but not now, something might have happened to the blog post and its rankings in the past. This could be an opportunity to update the blog post.
Check to see if there has been traffic in the last 3 months or so. This will help you see the opportunity to optimize further.
See if the blog post is seasonal and based on traffic patterns.
Finally, see where the traffic is coming from so that you can understand if the post is worth keeping or deleting.
Step Two: Research Keywords
We're going to approach researching your keywords for an older blog post in a couple of different ways. First, we're going to look into Google Search Console to see what the post is currently ranking for now. This will help us to see what keywords are driving traffic now.
Looking at Google Search Console can also tell you queries that are getting high impressions but not clicks which can help you tweak your title or description to encourage more clicks.
look into Google Search Console to see what the post is ranking for
if it's a very low volume keyword, you want to search for a better one
if there is not a better one, move to step 3!
Step Three: Think about your audience
This is something that is easy to do when you know your audience and have clarity about your brand. You might have some blog posts that aren't searched for often, but they are really helpful for your audience.
These resource posts may not be great for your NEW traffic from organic search, but they are great for your existing audience. You may choose to promote these on your email list or social media instead of worrying about bringing in organic traffic to this post.
Step Four: Choose what to do
Now you'll choose what to do with your content. You may choose to delete posts, archive them or update them.
There is a process for how to properly delete content, so make sure to follow that!
Delete the post
First, make sure that you are not linking to a post you plan to delete. You can use a tool like Clariti to check this. Remove any links to the blog post you want to delete before deleting.
If you have a relevant post you can redirect this post to, do that. Otherwise, let it be a 404.
No index
Another option is to no-index the blog post. This tells Google to essentially ignore the blog post. You still want to be sure not to link to that blog post from other content.
Archive the post
This is a different bucket where you choose to leave the blog post alone and mentally check it off your list. You aren't going to delete it or update it later, it's just going to stay as is.
Update the blog post
With posts that have potential, you want to work on updating these in the future!