Quarter 4 is the busiest season for food bloggers as we juggle even more things than normal, with the holidays, creating content and juggling opportunities for our blogs. Sometimes we forget to think ahead to all of the possibilities of marketing that Q4 holds. So today I'm chatting about how to tackle your Q4 marketing plans.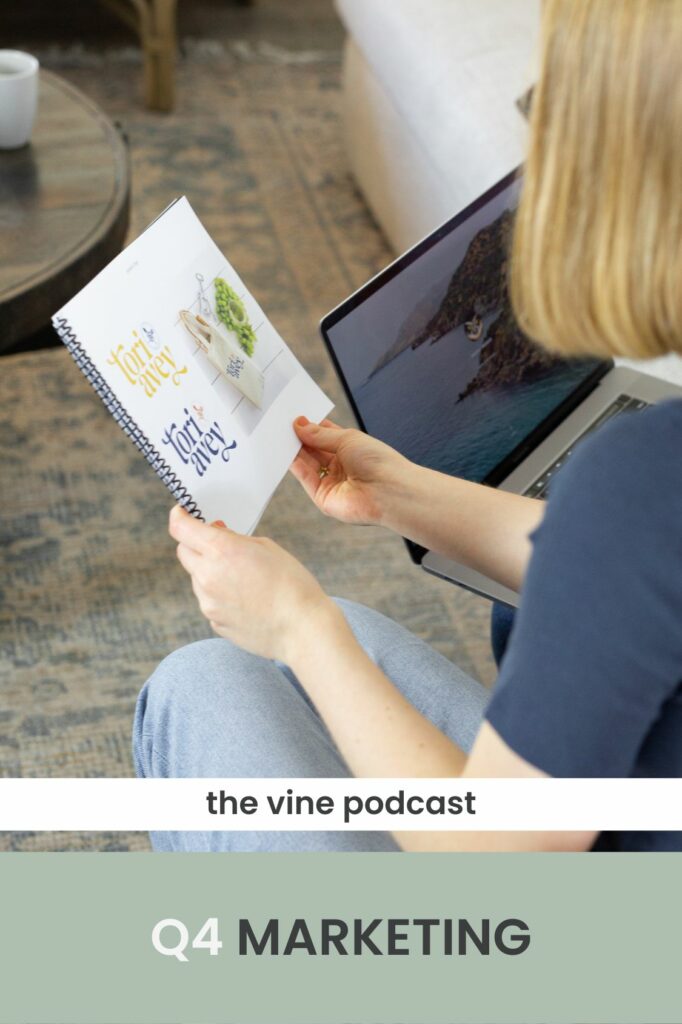 Never miss an episode! Get notification of new podcast episodes to your inbox.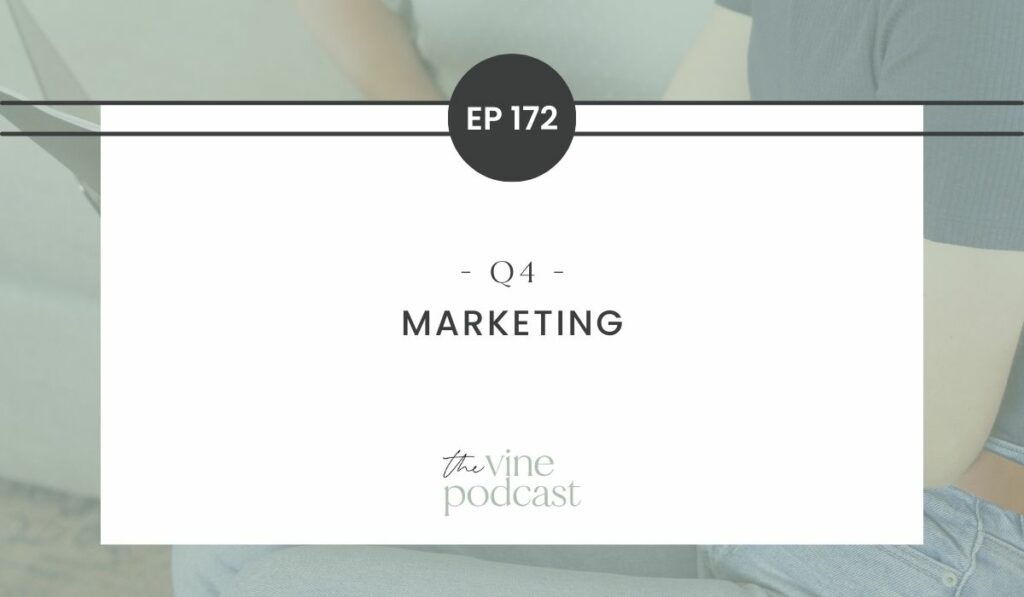 Q4 is one of my favorite things to talk about because it is the season that is the busiest but also has so much potential for food bloggers. Recently, I was part of the 2023 Blogger Breakthrough Summit Redux in a live panel about marketing for Q4. As I was talking to the others on the panel, I realized the things we were discussing were things I wanted to share with my podcast listeners, too.
Sustainable planning
There isn't a crazy rush to create a ton of content in Q4 because it won't benefit you right away. The most important thing is to think about what is sustainable for you. There is so much to juggle in Q4 with our businesses and in our personal lives – it is a recipe for burnout.
I like to work backwards by thinking about what time I want to take off for the quarter. By knowing when I want to take off, I know how far ahead I need to get.
It is important to think holistically when planning. Look at all the steps needed to create one piece of content. Write them all out. Then decide what is sustainable for how many blog posts you want to create.
Once you have a better picture of how much content you want to create, you can start to get ahead on that process.
Related Episodes: 3 Things to Help You Write Posts Faster, How to Create More Content
Collaborating with others
Using relationship marketing or collaborating with others can be a great tool in Q4. The idea behind this is you are borrowing someone else's audience. There are many different ways where you can partner with another creator to bring their readers over to your blog as well.
Podcast interviews
Email list swap
Instagram takeovers
Email marketing
When I think about Q4 marketing as a whole, the overarching theme is that you want to be capturing the new audience coming to your website. In Q4 you will see a surge of new traffic and what we want to do is make sure our website is set up to capture those people. You want to make sure it is clear to a new reader what your brand is all about.
One of the most important things you can do to prepare for Q4 marketing is to focus on your email list. We want to capture new readers to your email list. You can do this in a couple ways. For example, you can create a new seasonal freebie that will attract new users or create a google friendly pop-up form. You want to make it enticing for people to subscribe and easy.
Related Episodes: Nurturing Your Email List with Allea Grummert
Do a website audit
Making sure your website is ready for Q4 is so important. I recommend doing a website audit before Q4 begins.
Make sure things are easy to find
Search bar works
Recipe index is easy to navigate
Email forms are working
Do not remove links from your navigation or sidebar
Related Episodes: DIY Website Audit for Food Bloggers