We all want to create content more effortlessly but sometimes writing your posts for your food blog can be the most draining part of the process. There are a few things you can do to make your writing process less intense and hopefully help you to write your blog posts faster!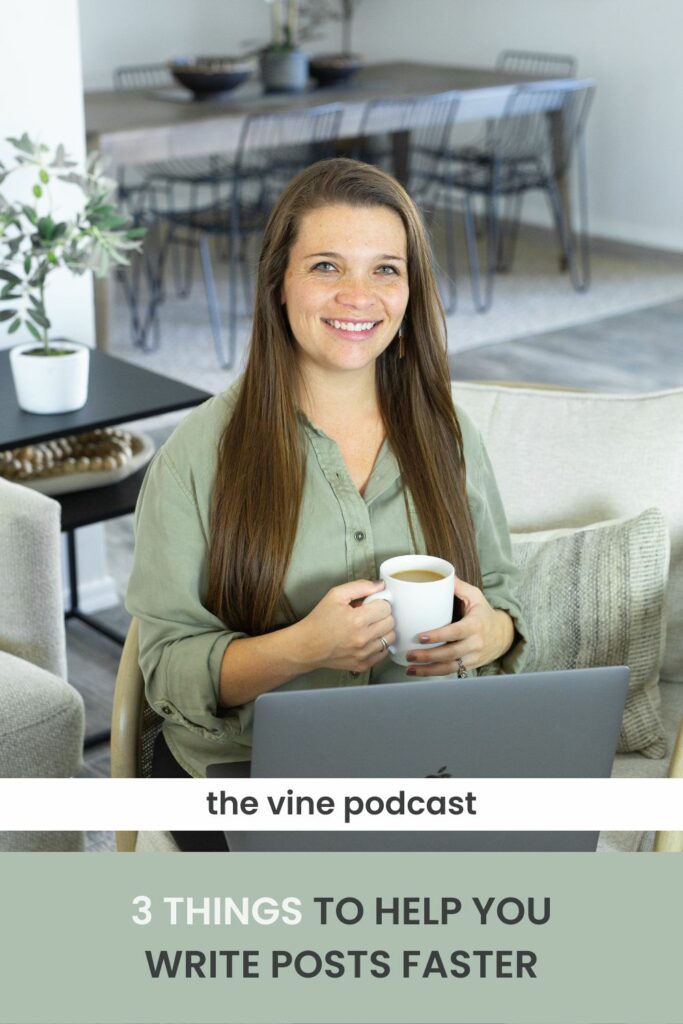 Never miss an episode! Get notification of new podcast episodes to your inbox.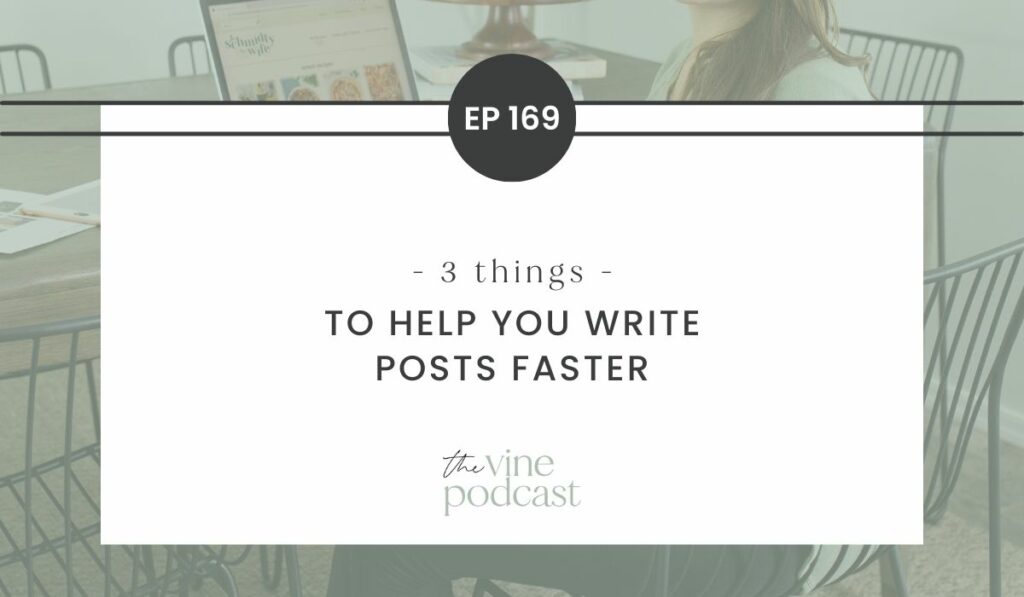 Our new Crafted Website Package is for bloggers who are looking to break away from pre-made themes like Feast or Trellis and create something unique, without sacrificing SEO or site speed.
If you are:
looking for UX designed to engage your audience
looking for a unique look to showcase your personal brand – one that you are proud to work on and share
wanting to boost engagement and retain new visitors
want the best tech out there but at a fraction of the cost of a custom theme
Crafted is your solution. Combining 25+ years of WordPress experience, our team has crafted a completely new process for refreshing your website that puts together the best practices in the industry for SEO, speed, and modern tools- but at a fraction of the time and cost of a custom theme.
We also have Crafted add-on packages for things like brand refresh, video, social media graphics, and email marketing!
Now, let's talk about writing blog posts! For some, this is the best part of being a food blogger. But for others, this is the most draining part and you'd rather be developing recipes or taking photos.
Whether you are writing 1-2 blog posts a month or up to 20 blog posts a month, these tips will help you write blog posts faster without sacrificing the quality.
Start With An Outline
Sometimes getting started on writing your post is the hardest part! Staring at that blank screen can be crippling. Instead, start your writing process by researching your keyword and pulling the headings you want to use in your post. Then when you start to write, it will be much faster to jump right in.
For a lot of food bloggers, this outline might look mostly the same from post to post. But if you have specific headings you want to include for the post based on your keyword research, it's super helpful to get these all ready before you sit down to write.
This will also help you know if you need to research a specific section for your post before you dive into writing. You can also use ChatGPT or another AI tool to help you with your outline or research phase of the writing process.
If you like to write your blog posts IN WordPress then queue up these headings right in WordPress in a draft. If you prefer writing in another tool, get these headings set up there. Either way, you'll be ready to jump in and write once you have that time blocked off.
Pro-tip: Create a reusable block pattern template to jump-start your blog writing process. This will have your typical headings, where you like images to go, etc.
Reuse Parts of Content
There is no reason to reinvent the wheel. If you have talked about a topic before, reference what you wrote in the past. You don't necessarily want to copy and paste large sections of content, but use it as a starting place and rewrite it a bit to be fresh.
The goal here is to work smarter, not harder, and to be more efficient with your writing!
To give you a few examples here, it could be a section of content you have on something like:
specialty ingredients you use a lot, like European butter or your favorite bourbon for mixing drinks with
short list of your favorite brands of chocolate chips with affiliate links that you add to every chocolate chip cookie recipe
a quick tip about how much salt to use when you salt the water for pasta
a little reminder about food safety when you are working with eggs or meat
If you have a tip that can be repeated in multiple posts, use a reusable block to add it into multiple posts.
Isolate Your Writing Tasks
This is a nod to batch working — what I mean here is don't plan to do your keyword research, outlining, writing, formatting, and scheduling all in one sitting. Those are each their own tasks and require a different kind of brain power for each.
Instead, focus on each of those at their own dedicated time (ideally for multiple posts in one batch session). That way when you start writing, you can get into a flow state and write the main part of a blog post for multiple recipes in one sitting.
This can be really helpful if you use a project management tool like Asana to map out your tasks for your blog. Instead of having ONE task for your blog post, you can break each part of the process down so that you have subtasks for the various steps like photos, alt text, outlining, writing, scheduling, and promoting your posts.
When you isolate your writing tasks, you'll be able to sit down and just write without having to think about what to write about or what your keyword is because you've already done that part of the process prior to this block.
Changing up the way you write your blog posts might take a little tweaking to get it just right but these specific tips can really help you to be more efficient with your writing which in general will lead to writing faster and hopefully enjoying it more!