Have you ever wondered how you can keep visitors on your website longer? In today's episode I'm going to share why this is important in the first place, how you can optimize your website to keep visitors on it longer and a tool that can make this even easier!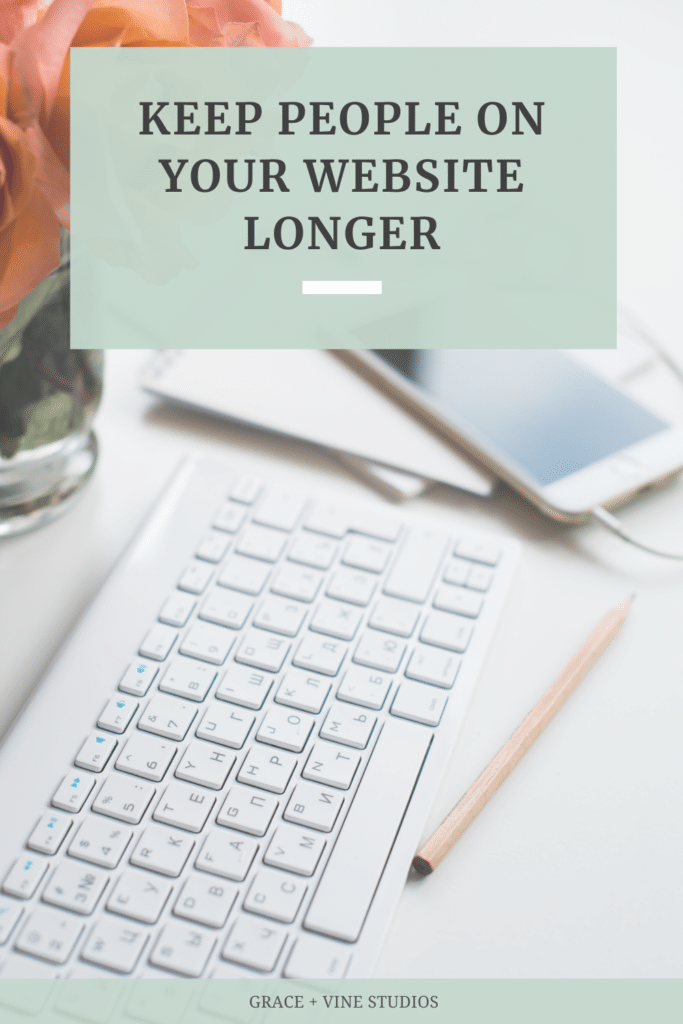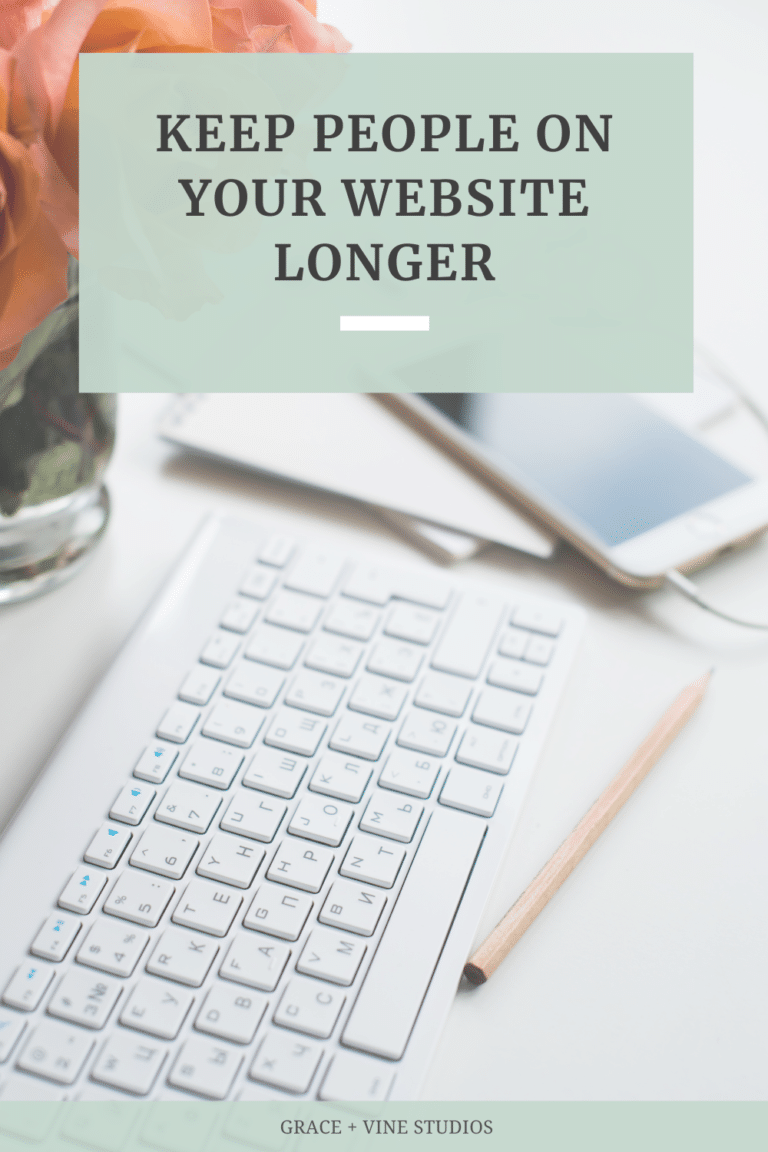 Never miss an episode! Get notification of new podcast episodes to your inbox.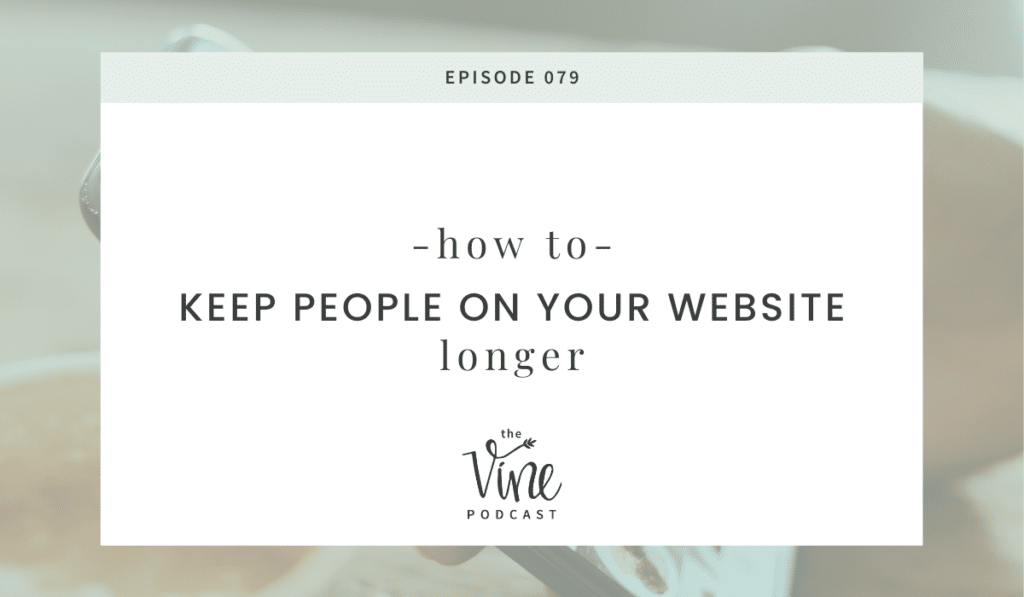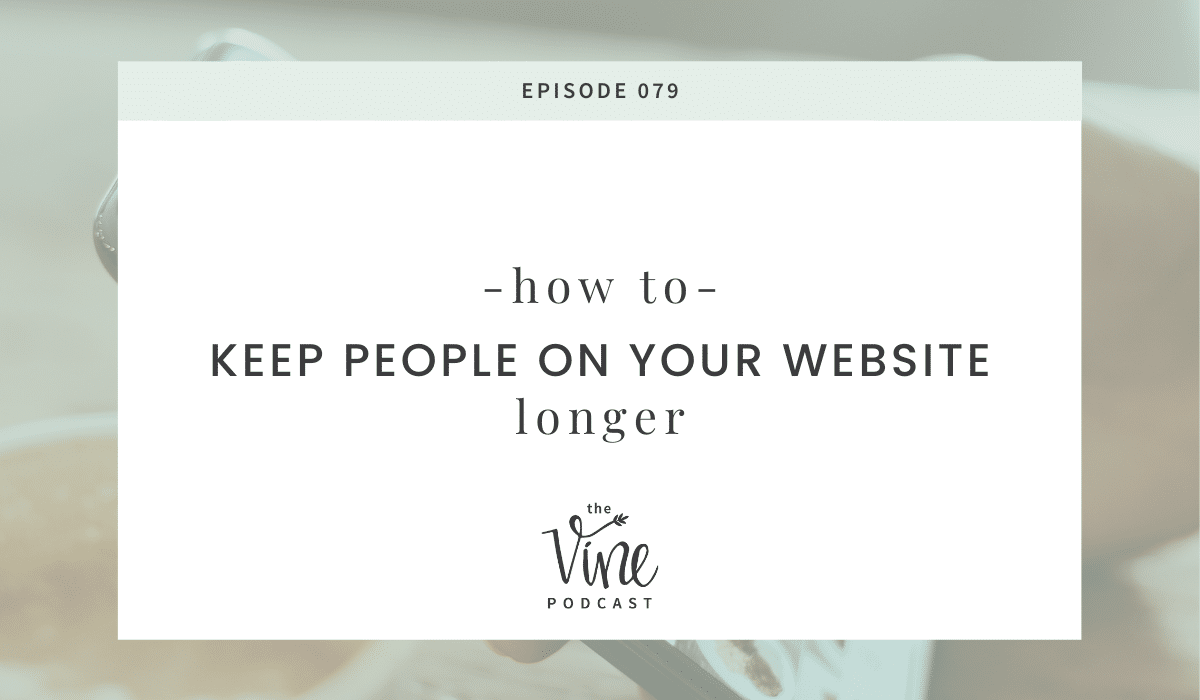 Have you ever gone into Target needing just one thing – maybe toothpaste or a birthday card and $100 later you walk out of Target with 10 items you didn't even know you needed?
That is exactly the experience we want to create on our websites.
When someone comes to your website for chicken pot pie, we want to create an experience for them that will keep them on your website longer and instead of getting one recipe and bouncing, they fill their cart with recipes and resources that keep them coming back!
The question is how can you do that? First let's dive into a few things.
Why did someone land on your website?
The first step is understanding why someone ended up on your website to begin with. Your initial thought may be simply they typed something into Google or Pinterest and your blog post came up.
Think a layer deeper. Why were they searching in the first place?
If it's a chicken pot pie recipe, maybe they are looking for foods that are comforting and cozy. Maybe they're preparing a meal for a friend.
If it's a gluten free muffin recipe, maybe they are learning to bake with gluten free flours for the first time.
If it's a grilled chicken recipe, maybe they are hosting a party and need more recipes to go with it.
Once you can infer the intention behind the search, you can create a user experience through your website that will benefit your audience (and benefit you, too!)
Why do you need to keep visitors on your website longer?
People are BUSY. It's very common for users to come to your site, grab your website and run. This is exactly why people HATE to hear food blogger's telling irrelevant stories — I'm sure you've seen the memes!
When you can keep someone on your website it benefits both them and you:
For you:
If they are coming from google or pinterest, staying on your website longer is a sign to those search engines that your site is a good match for the search query.
If you are running ads, this helps you get more ad revenue
For them:
This helps them be able to rely on YOUR website as a trusted resource and want to come back to it – which benefits you too!
I'm going to walk you through 3 ways to keep people on your website longer.
Here are some examples:
Subscribe to your newsletter or download your freebie
Buy a digital product
Browse your categories
Follow on Pinterest
Some examples:
Substitutions
Ingredient highlights
Recipe pairings
Pro tips
Stop their scroll
We already talked about how someone is looking FOR the recipe card when they come to your site. I want you to think about how they find the recipe card. What is different about the recipe card? It stands out against the photo/text pattern that make up most blog posts.
In order to stop someone's scroll while they're on your blog post, you need to break up the photo/text pattern.
With Gutenberg you can style and customize your blog post content to add visual interest AND stop your readers in their scroll.
If you aren't yet using Gutenberg, it is basically the latest WordPress editor that will completely replace the classic or "old" editor by 2022. That means you have a little over a year to master Gutenberg.
That's exactly why I created my course on how to use Gutenberg to streamline and simplify your blog post process with Gutenberg.
The Simplify with Gutenberg course will help you walk step by step into the Gutenberg world to learn the ins and outs of Gutenberg.
A few of the modules:
How to switch to Gutenberg
How to use the different block settings
How to convert a non-Gutenberg blog post over
Creating your blog post outline
Creating reusable blocks with styling (without advanced coding!)
Pin for later
Come browse my Pinterest for more inspiration >>