As a food blogger, you want to continue to grow to reach more people with your blog. But have you ever considered if your blog is ready for growth? Keep reading to learn how you can make sure your blog is ready for an increase in traffic and for growth.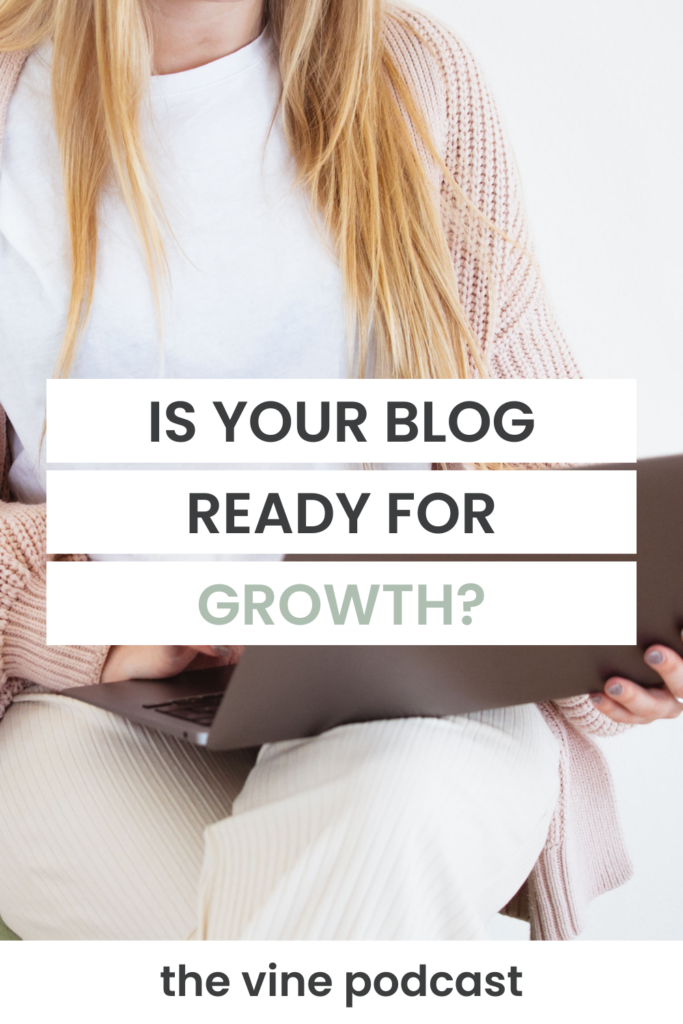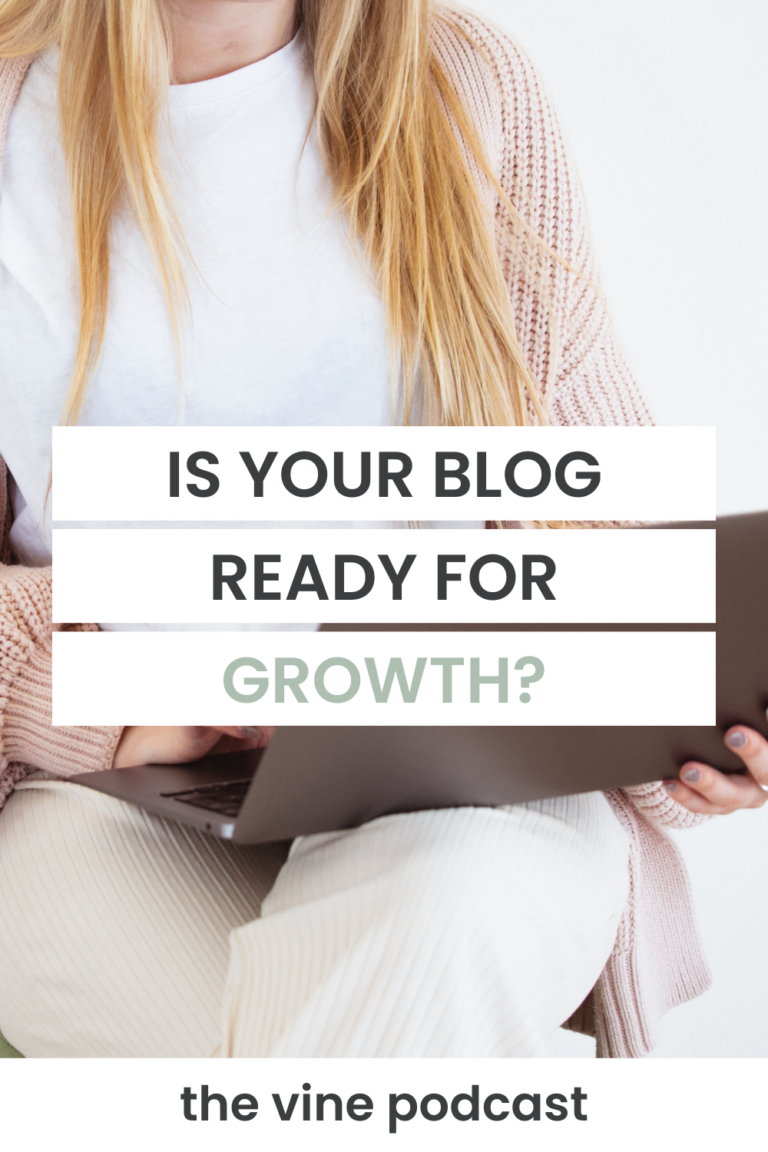 Never miss an episode! Get notification of new podcast episodes to your inbox.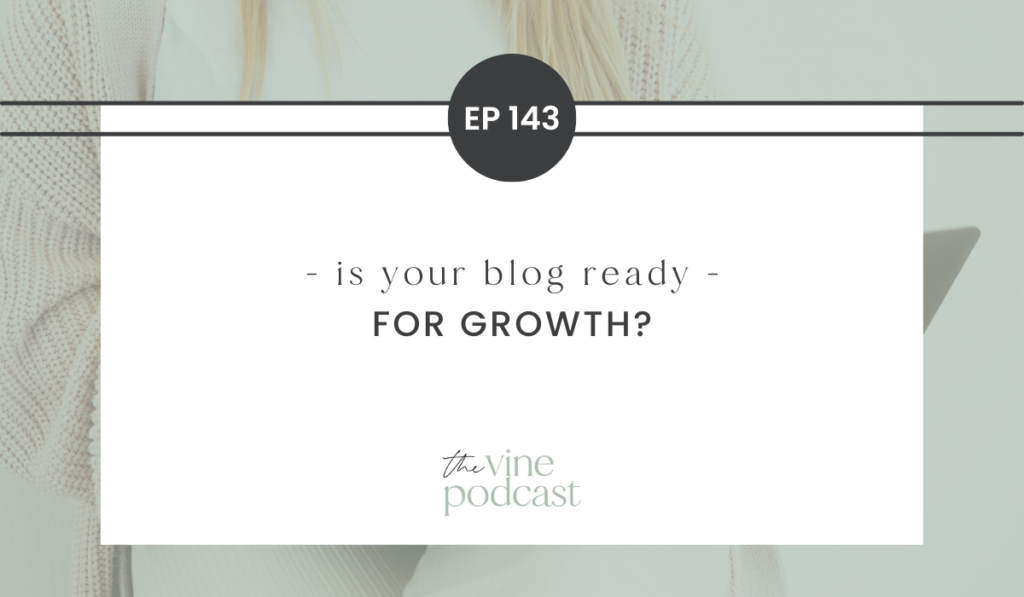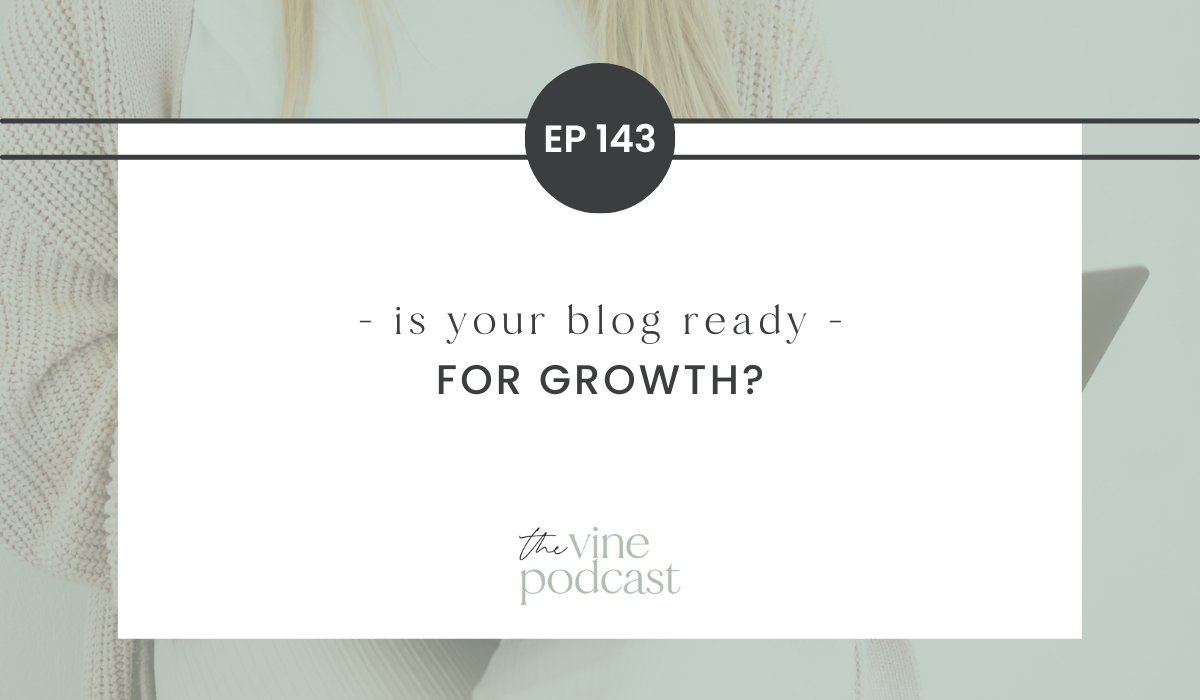 Sometimes blog growth happens when we least expect it, but for a lot of food bloggers, it's the result of very intentional actions that lead to blog growth. But what if your business isn't ready for that growth? In the past I've seen clients experience the growing pains of their blog growing too quickly and not having the infrastructure to back that up.
So today I'm sharing a few places this can happen and how you can make sure you're prepared for the growth you're hoping to have! Honestly a lot of these issues are super common issues that can happen at any point in time, BUT when your blog is in a growth mode, you might find it more of a hassle to deal with these issues.
Comment/email increase
One of the first things that can increase after your traffic does is the influx of comments and/or emails. This isn't AS common as it was years ago when readers engaged a lot more in this way, but it can still be overwhelming when you are not used to having to respond.
How to prepare:
If you have a Virtual Assistant for your food blog or another team member who can help with this, be sure to start preparing them now. You can prepare them now by starting to document your process for replying to comments or which types of emails you will reply to.
Slow website
An increase in traffic won't always cause your website itself to be slower, unless you have poor hosting that cannot handle the influx of visitors. However, a slow website may be tolerated when you have less people on your website (and those who are already super fans).
When your website is slow or poorly performing and you have more visitors, this could send a signal to Google that your website is poorly operating and could decrease your chance of ranking well.
How to prepare:
It is definitely better to work on your site speed when you are not under the pressure of lots of traffic coming to your site.
Be sure to check how your website is scoring now on Pagespeed Insights and start making the needed changes before they become problematic.
Slow hosting
There are really two different issues here when we talk about slow hosting. One is a hosting company that is slow all the time and another is a hosting that does not have the resources for a higher level of traffic.
Either way, this is not a good position to be in and can leave you scrambling to find a fix quickly.
Shared hosting companies like Bluehost or Siteground are notorious for not having the resources needed to support high-traffic websites.
How to prepare:
Do your due diligence now to invest in a hosting company that supports your blog growth.
The hosting companies we see the most success with and recommend are Bigscoots (affiliate link), WP Engine, and Kinsta.
Website is difficult to navigate
Sometimes when a blog post takes off on Pinterest or social media especially, you might find users are needing to use your search function more if the blog post link is broken somehow. OR the influx in readers can lead to more people searching for other content on your website.
Your website navigation should be set up in a way that easily helps readers find their way around your website.
In episode 141 we covered user experience a bit more in depth but one of the tips I shared in that episode was that your main navigation menu should have your essential items like your homepage, about, recipe index and top categories listed so that readers can browse your content easily.
You should also have an easy to find and functional search bar.
How to prepare:
Audit your current navigation menu. Make sure you have the priority items on there! Consider moving non-essential items to a submenu or footer menu.
Test out your search bar! Make sure it's bringing up the results it should. Consider SlickStream for an advanced search function.
No way for people to subscribe to your email list
We've talked about this before when referring to preparing for Q4, but one of the biggest missed opportunities for increased traffic in Q4 is when you don't have a plan to capture your increased audience in peak traffic times like Q4 is for a lot of food bloggers.
I don't recommend a generic "subscribe for all recipes" as your email list strategy, however that is better than nothing!
How to prepare:
Get a sign up form added ASAP! We recommend Convertkit, even if you are just getting started, because if email marketing is a priority for you, the features that Convertkit has will be the best for you.
Listen back to episode 136 for some quick Q4 opt in ideas to create an intentional freebie for your readers.
At the very least, set up an email sign up form on your website to at least draw in some of the traffic you're getting.
Another option is using the Mediavine Grow Subscribe Widget to help increase your subscribe rate as well!
Bonus: Prepare your blog for growth by having a support system behind you
When it comes to growing your blog, you do not have to do it alone. Food bloggers notoriously wear far too many hats, figuring out how to do SEO, web design, learn Gutenberg, start a podcast and more. At G+V we have seen our clients go through these pain points of doing it all alone and we have come up with a solution!
This is the first time I'm announcing that we are starting a Food Blogger Support Package. With this package you have a dedicated team of experts who can support you as you scale your food blog. This package will support you with those pesky WordPress and plugin updates, access to a team who can help you with 2 small projects per month, plus more.
This package will be available starting on Black Friday 2022! Make sure you are on our email list to hear about it first because there will be a special offer for those who sign up over the Black Friday/Cyber Monday weekend.
I have been wanting to put together something like this for years and I am so excited that we are finally able to support food bloggers like you in this way!
Pin for later
Come browse my Pinterest for more inspiration >>