Does it ever feel like there just isn't enough time in the day to get all of the things done? As food bloggers, we wear lots of hats, but there are some ways to get more time in your day and maximize your results. Today I'm sharing three powerful time management tips to boost your productivity and create more time in your day.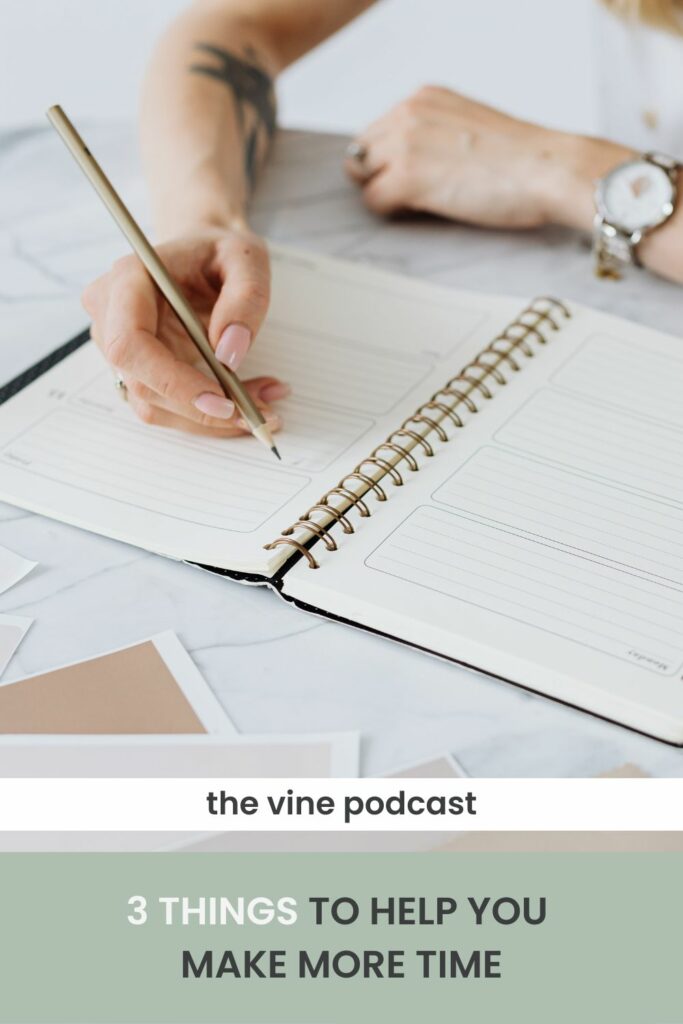 Never miss an episode! Get notification of new podcast episodes to your inbox.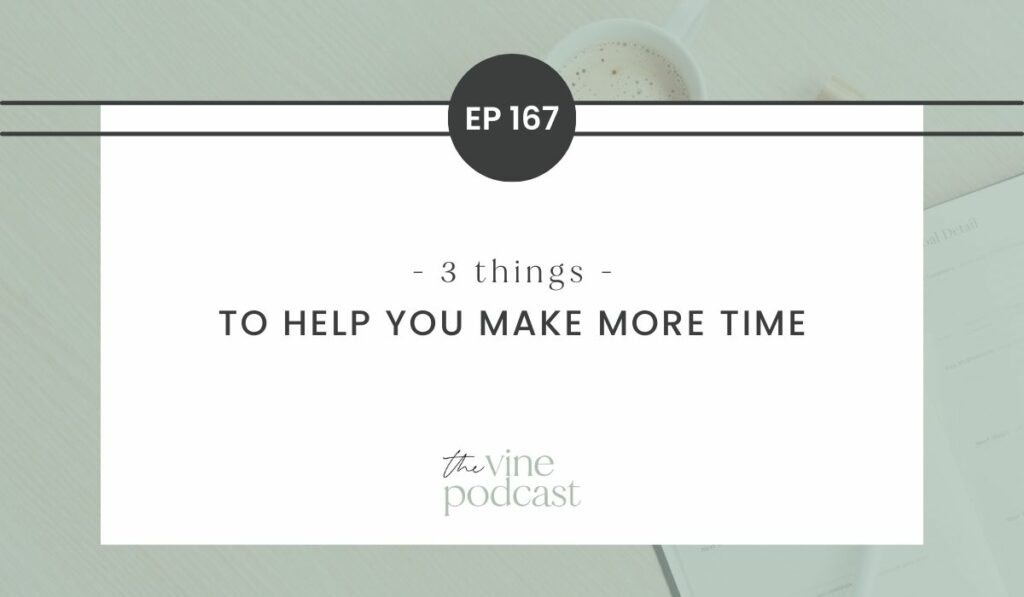 Stay focused
It is so easy to feel all over the place when you have too many things on your to do list. Staying focused can increase your productivity AND leave you feeling accomplished.
In order to stay focused, it's important to have clear goals. This doesn't just mean having goals set for your month or week (though that is important) but it also means having a clear goal for the time you are working. 
When you sit down for a chunk of work, set a specific goal for yourself to accomplish during that time. Are you going to work on editing photos for 3 recipes? Are you going to outline blog posts for the next week's posts?
Setting that intention every time you sit down to work at your computer is going to keep you focused and help you achieve more during that time. 
Here are a few other pro-tips for staying focused:
Eliminate distractions: when you really need to focus, be sure to remove distractions like notifications on your phone, a podcast playing in the background, or multi-tasking on house tasks. If you like having background noise, consider a playlist full of focus music. Deep Focus on Spotify is my favorite!
Time blocking: we'll talk about this more next week but staying focused on one type of task is incredibly helpful for focusing.
Pomodoro method: the idea behind this technique is to have short sprints (traditionally 25 minutes) of focused work time followed by a 5 minute break. This technique promotes better concentration and reduces the likelihood of burnout or procrastination.
Streamline your process
If you are constantly reinventing the wheel, you're wasting time. There are so many repeating tasks you do as a food blogger and creating systems and processes for those is a game changer.
A few processes to consider streamlining:
Content Planning: Choose a cadence for your content planning. Do this monthly, quarterly, or another frequency that works for you.
Repurposing content: Define your plan for leveraging existing content and adapting it to different platforms and uses. For example, using content from a round-up post for an email newsletter.
Batch cooking and photography: This one is huge. Maximize the time you spend setting up and taking down your photo set up by prepping and photographing multiple recipes in one session.
Use templates: Even if you LOVE design work, creating graphics from scratch every time is a huge time waster. Designing reusable templates for social media or any other area where you need graphics is a huge time saver. If you add labels to your ingredient photos, create a template for yourself so you aren't choose fonts, colors and resizing things every time. Grace and Vine's Template Shop will be launching soon – Subscribe to be the first to know when it is available!
Related: The Standards and Systems Your Food Blog Needs with Jillian Dolberry
Outsource
At the end of the day, we all have limitations on our time. Outsourcing tasks to a virtual assistant, writer or recipe photographer instantly gets you more time back in your day.
If you don't know where to begin with outsourcing, first start by time tracking to figure out where you are spending your time. Then you need to decide what is the best thing for you to spend your time on as the CEO. 
Be sure you are spending your time on the things that drive results for your business and increase revenue for your business. Not things that could easily be outsourced for a lower wage.
Also don't forget that outsourcing things at home can also free up your time. Consider things like grocery delivery, meal prep services, hiring an assistant for your photoshoot days, or home care.