Podcasting is one of the fastest growing platforms for content and isn't slowing down. You may have wondered if starting a podcast could be a good move for your blog. In today's episode I'll share a few things you need to know before starting a podcast and a few tips on getting started with podcasting!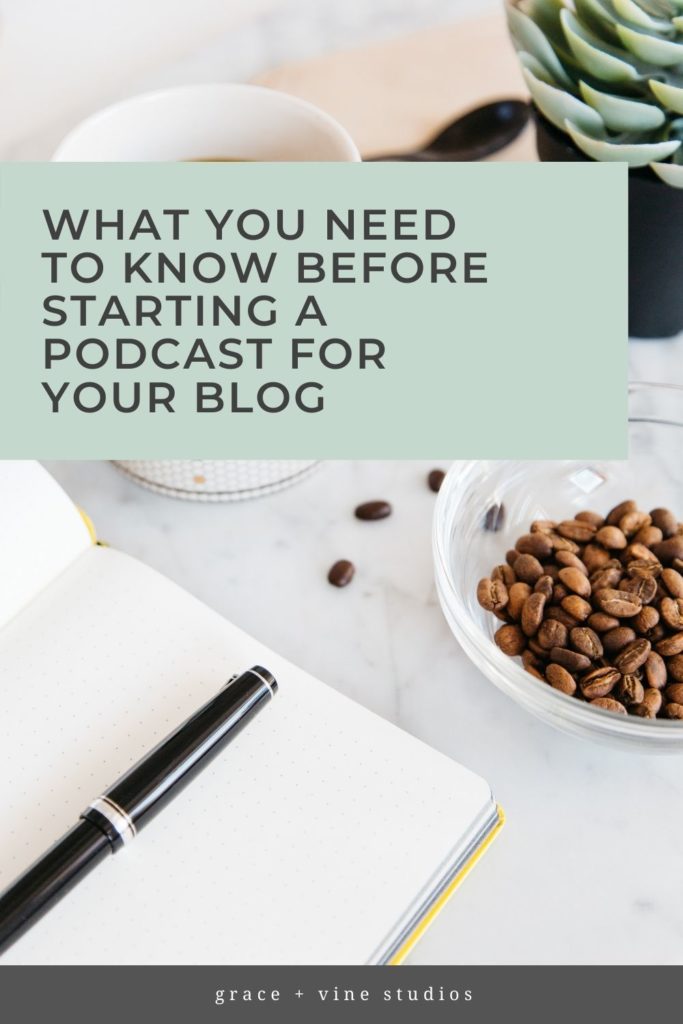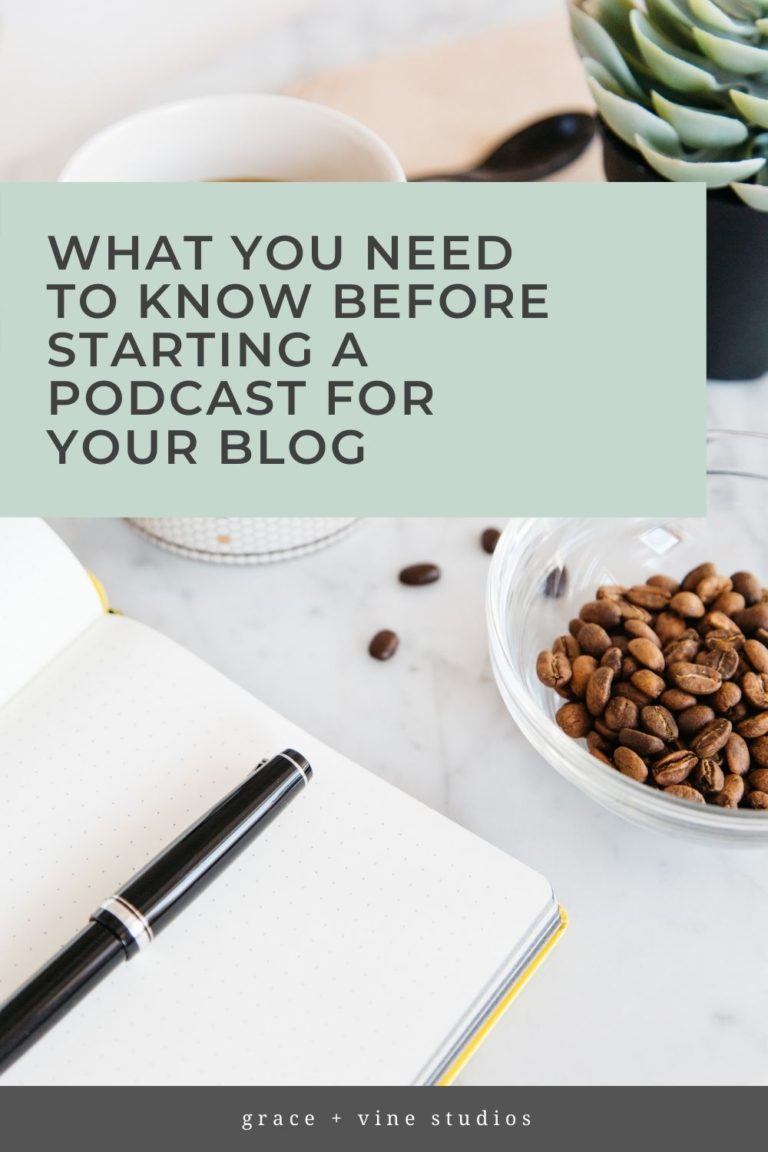 Never miss an episode! Get notification of new podcast episodes to your inbox.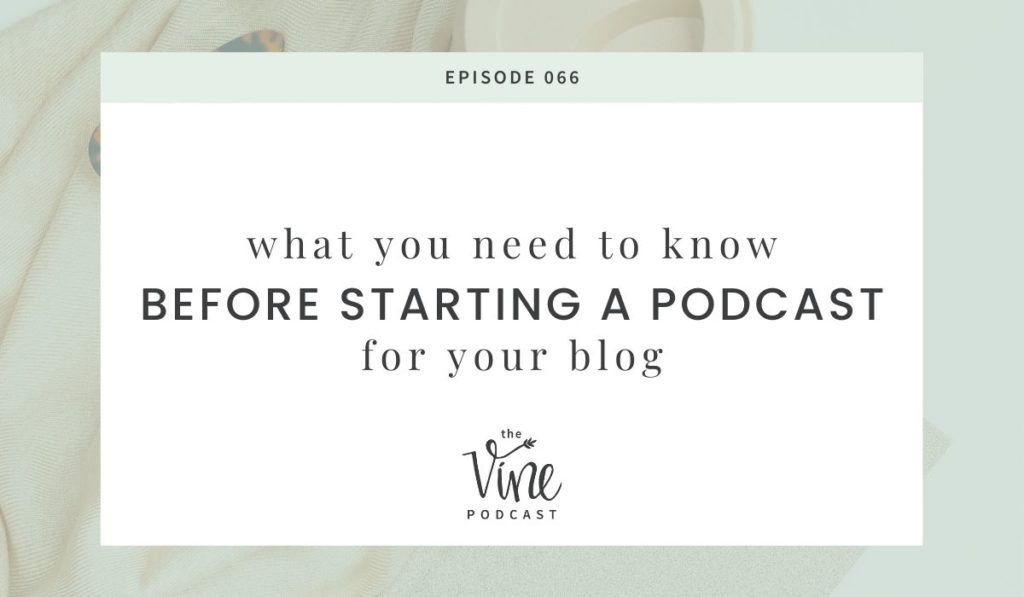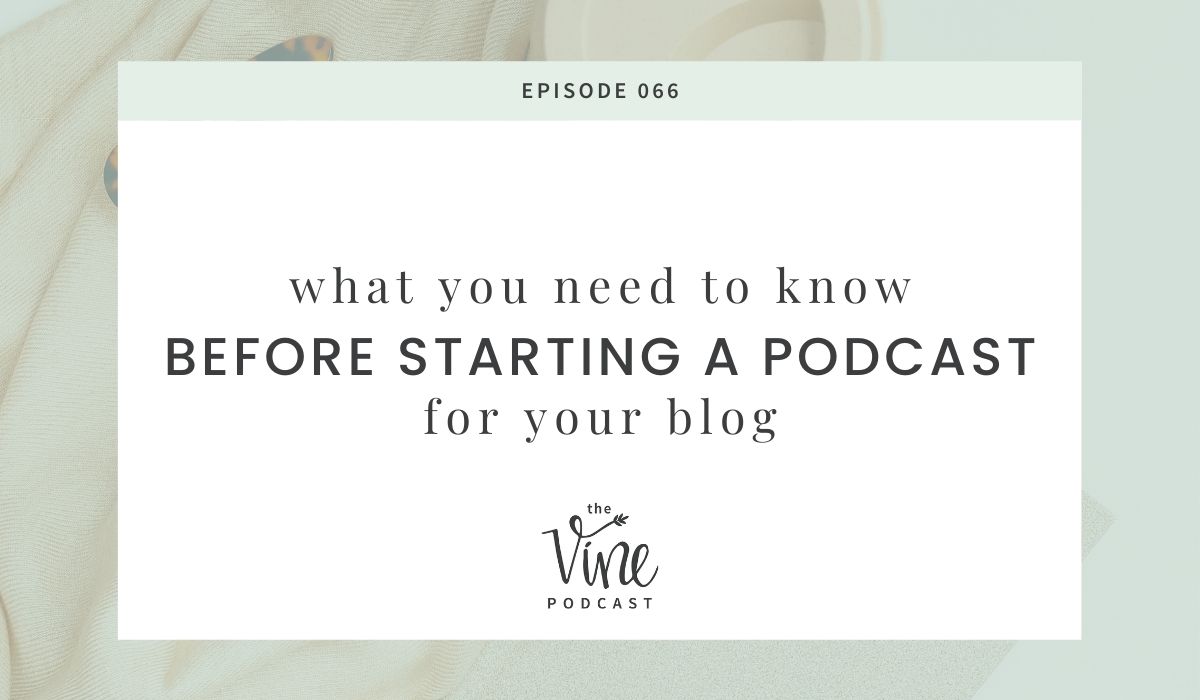 Current Podcast Stats
According to PodcastHosting.com, as of January 2021 there are over 1,750,000 podcasts and over 43 million episodes. In January 2020, there were 850,000 active podcasts.
It wasn't stated whether the 1.7 million podcasts are all active, my guess is that they aren't.
In the United States, 68 million people listen to podcasts weekly.
The reason that podcasts are SO powerful is because they are much more intimate than reading or even watching something. Right now, my voice is going directly into your ear buds or traveling through your car to your ears. There's a deeper connection between listeners and podcasters. I've signed up for coaching packages after listening to just one interview from someone. My coaching program that I am in is a podcaster I've been listening to for years.
Listening to someone speak and teach infinitely grows the know, like, trust factor.
Apart from referrals, my podcast is the only form of marketing I am consistent with for my business and my business has more than doubled since starting my podcast.
So there is no doubt that podcasts can be a super powerful tool for your business.
Questions to ask before podcasting
What do you want a podcast to do for your blog?
Does your audience listen to podcasts or WANT to listen to a podcast? Hint: ASK THEM. (Related: Strategies to Connect With Your Audience)
Do you plan to monetize your podcast? In what way?
Do you have the time to dedicate to podcasting weekly for at least a year?
What you need to get started
Your podcast topic
A list of at least 40 podcast topic ideas
Podcast name
Cover art
Podcast hosting (I use and recommend Libsyn)
Microphone (I use the BlueYeti with pop filter but I've heard good things about the Audio-Technica)
Headphones
Decide on your process

Will you have guests or do solo episodes?
How often will you have new episodes?
Will you outsource any part of the work?
Tips for launching a podcast:
Get a launch team of blog buddies to help you promote it.
Plan to have at least 3 episodes go live on day one of the podcast.
Encourage your listeners to share the podcast and rate it.
Build connections off the podcast right away!
Pin for later
Come browse my Pinterest for more inspiration >>