If you've ever wondered how you can create meaningful connections with your audience, you're not alone! No matter what level of traffic you have, you have probably felt like you're speaking to no one when you aren't hearing anything in response to your new content.
Today we're going to talk about strategies you can use to connect more with your audience and start building those relationships!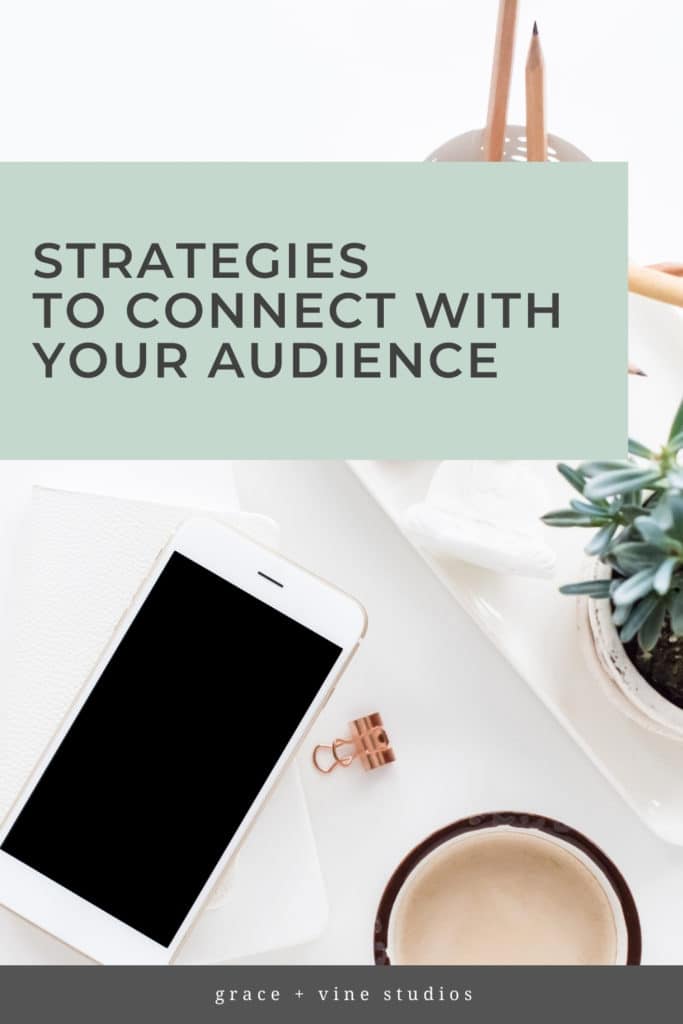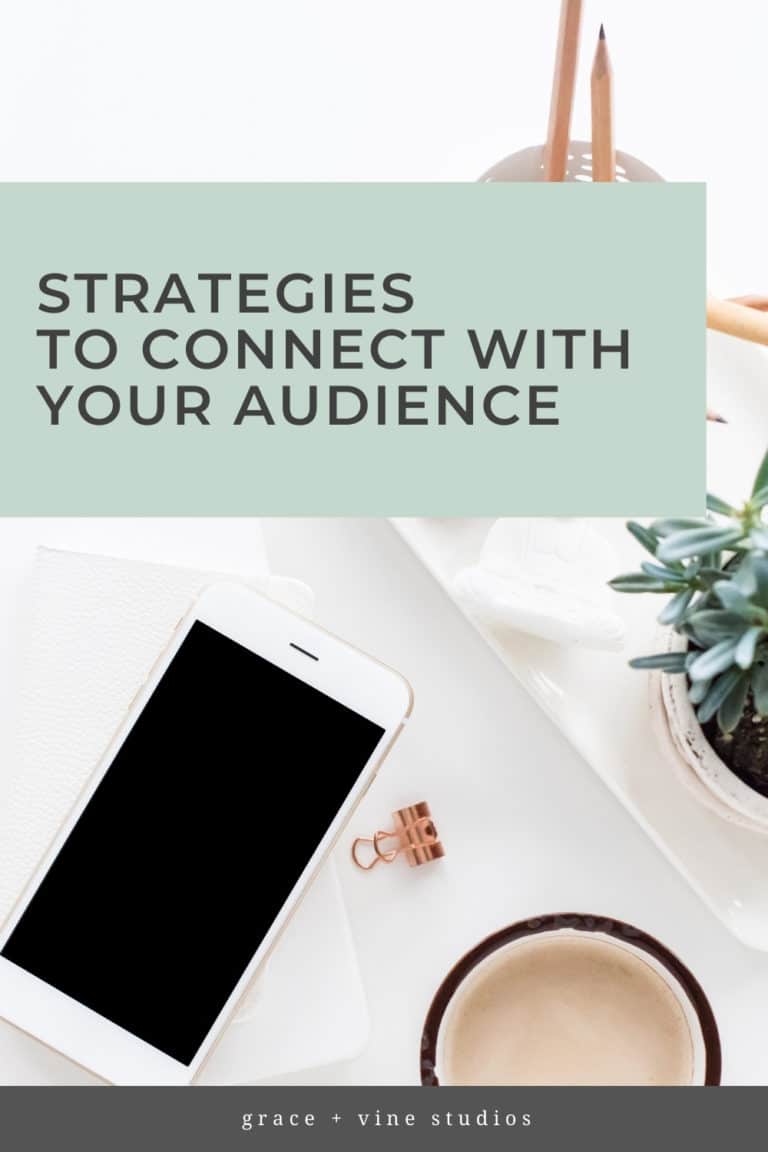 Never miss an episode! Get notification of new podcast episodes to your inbox.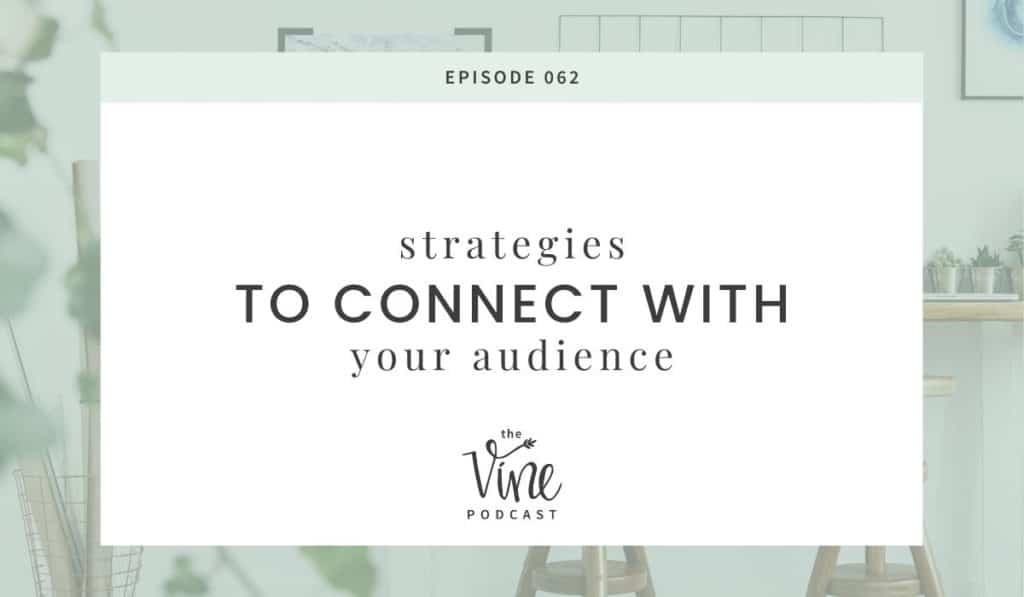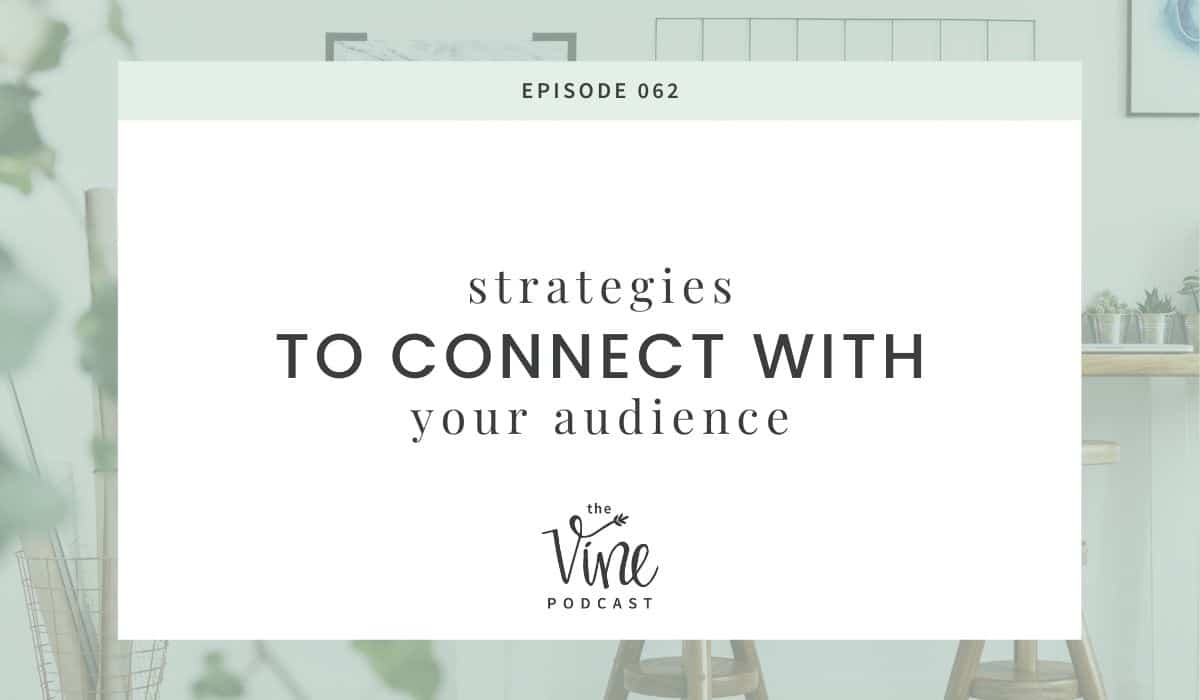 Can't listen to the episode? Read on for the transcript!
Strategy #1: Go where your audience is!
When you are picking a social media platform to really go all in on, you have to consider where your audience is hanging out. I gave an example about this in a previous episode, where I talked about how my grandmother uses Facebook, like it is Google. And that illustration really was just to show that every single audience and demographic is going to be acting in a different way and potentially using different social media channels. So you really have to understand who your audience is or who you want them to be. And then you really have to go to the place that they are hanging out.
You have to really dig into who do you know, is your audience, or who do you think would be your audience in terms of age and demographic, and then really start going into where they're going to be hanging out and what type of content that you can share there.
Strategy #2: Use the latest features on social media
These latest features and new things change all the time. But the algorithms are going to favor these new features because they're trying to get it out into the world or trying to get more people to see things like reels and on Instagram.
If these new features are coming out and they are something that resonates with your audience, that your audience would engage with, then I think it's really important for you to give it a try. Now, this might mean that you have to forego other things that you might do normally to add this in. I'm not saying to overwhelm yourself with adding in something else, but if you know that your audience is really active on Instagram, then you should be using Instagram reels or at least giving it a try to see if it resonates with your audience.
Strategy #3: Send DMs and ask questions / Always reply to engagement!
Use the direct messaging feature to connect with your audience. If somebody engages with your content, if they interact with the poll that you share, send them a message and ask them a question.
Or if somebody replies to one of your stories with, Oh my gosh, it looks so good with an emoji, with a reaction, anything, any type of engagement or reaction, always make sure that you reply to that.
I think it is most effective to reply with a question. So if somebody engages with a new recipe that you post and you just reply and say, thanks so much, the conversation ends there.
If, instead you say, thanks so much, I'm glad that you liked it. What was your favorite part? Or do you have any questions about it or anything that really keeps the conversation going that is going to be so much more powerful of a connection than just saying thank you.
I think it's really important that if you're going to be active on a social media channel and you are trying to get engagement, that you really block out time to reply.
Set aside the time so that you can do this the right way, because it won't take very long for somebody to realize that you never really reply back, or you never have a genuine reply back and just stop engaging altogether. And if you're doing that with the majority of your audience, then eventually you're going to see that engagement drops and you aren't making those connections. If however, you spend 10 minutes a week or 10 minutes a day, even if you have a lot of responses, just replying back.
Another thing that you can do with this is just reply the same way to every person. They are not going to know that you are replying the same way. And as long as it's not something really generic, but it is still engaging. It's going to be effective. So you can easily copy and paste the same response or you can use,
I even use the quick reply feature on Instagram to save messages that you frequently send to people. This is a really great way to make this a faster process for you, but still have the effect that you want.
Strategy #4: Share things that are meaningful
This is going to build that know, like, and trust factor with your readers: share things that are meaningful to you. I have definitely fallen into the trap of this so many times of feeling like I just need to share my one type content. I just need to share my recipes. And that's all I need to share. The truth is that people care more about your personal life and the things that you care about than they do your recipes. And sometimes you have to get them to care about the other things first, before they will care about your recipes.
A few small examples of this:
Posting some day in the life content where you're just sharing some sneak, peeks, or behind the scenes of your life and what you are doing
Unpopular opinions
Routines you have
Personal things like that are going to help people remember details about you and just engage in something that feels a little bit less committed.
Strategy #5: Use your brand messaging and your unique voice
Your brand messaging and that unique voice is really the only thing that will help you stand out from the thousands of other food bloggers that are out there.
It's really the only thing that you have that is your own. You can have somebody who publishes a recipe that is just like yours. Maybe it is only off an ingredient or two, but you can never replace. What makes you and your blog unique?
One thing that I think stops people from sharing that brand messaging and really differentiating themselves and their blog is that I think people are afraid to alienate certain people from their blog.
At the end of the day, your blog is not for everybody. Your blog is for a specific audience who can really benefit from making your recipes. It's for a specific person who is struggling with something very unique, not everybody.
It's really important to really dive into this idea of your brand messaging and what makes you unique, because again, your blog is not for everybody. And the right brand messaging is going to attract your ideal audience members to come to your site and sign up for your email list and buy your products and do whatever else it is that you want them to do. And it's also going to repel the people who will never sign up for your email list and never buy your products.
Once you really figure out what that brand messaging is and what makes you unique, then you need to share that you can put it in your blog post. You can share it on social media and you can weave it into your regular content. Really naturally. It doesn't have, have to be this really awkward, awkward thing where you say, this is my brand messaging, and this is what I stand for, or crafting a brand mission statement and sharing that it can be very authentic.
Related: How to create clear & strategic messaging
This is something that I go through with all of my brand design and web design clients, and we really solidify this brand messaging for them so that they can have confidence to share their message and to connect with the right people on their blog.
Strategy #6: Spend more time creating content than consuming it
It is very hard not to fall into the trap of just consuming content, whether that's on Instagram, on podcasts, on Pinterest, etc.
When you are spending two to three hours on Instagram consuming content, and we're spending five minutes publishing a quick post on Instagram, or maybe we're not sharing any anything at all, because we are just feeling burnt out or overwhelmed… sometimes that overwhelm can come from over-consumption of content.
Maybe it's time to start looking at how much you're consuming and recognize that sometimes consuming other people's content before you create your own can just lead to feelings of not being good enough and that your content can never be good enough to connect you with the right people. So I would really encourage you to focus your time on creating content and sharing it more than you are focusing on consuming content.
Pin for later
Come browse my Pinterest for more inspiration >>