If you've ever had that feeling of getting to the end of the week and not sure what you accomplished, you're not alone! Time management as a work from home food blogger can be tricky. In today's episode I'm sharing 4 things you might be doing that could be totally wrecking your productivity. Keep listening to learn how you can improve your time management with just a few tricks.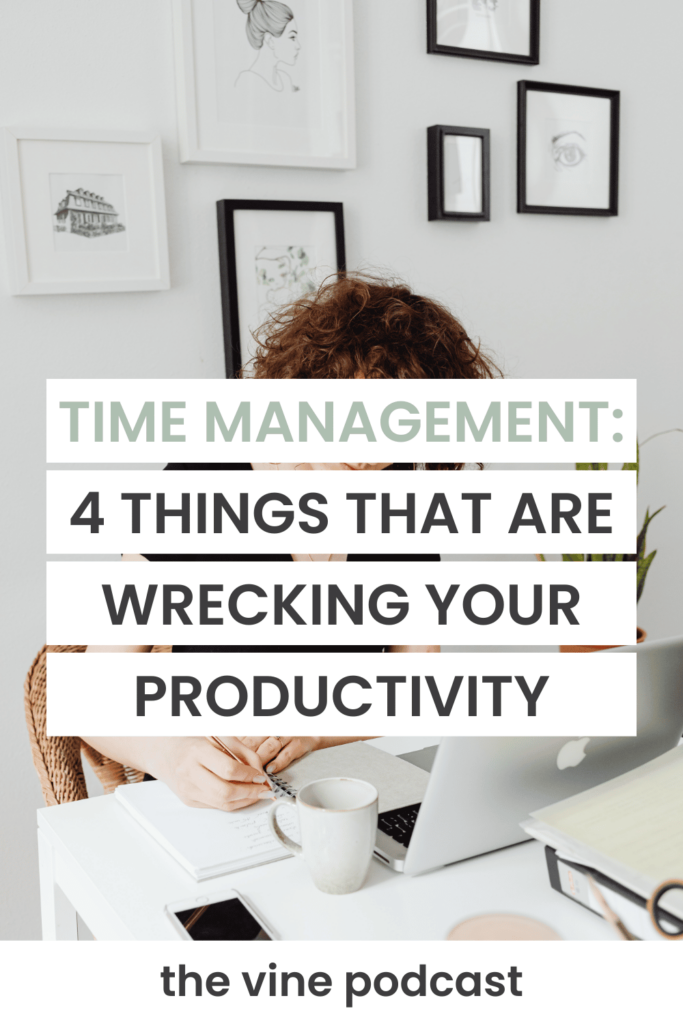 Never miss an episode! Get notification of new podcast episodes to your inbox.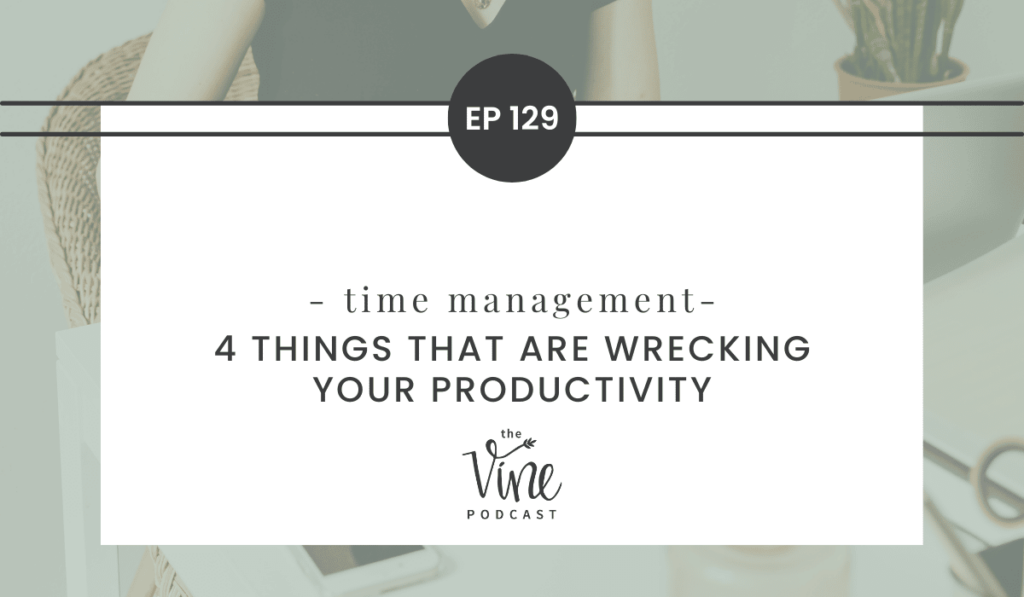 Not planning your week
"When you don't plan, you're planning to fail" – Benjamin Franklin
I see this play out so often on weeks where my plate is full and I do not plan out what I'm going to work on when. When you plan to just wing it, things fall through the cracks and you will not get as much done as you intend to.
By planning your week (and using batching!) you'll be able to get far more done than you would without a plan.
Make sure to adjust throughout the week if needed and leave extra space in your day/week to catch up!
Avoiding CEO time
CEO time is the time where you do the high level tasks your business needs in order to continue growing.
When you avoid CEO time because you are too busy or just not prioritizing it, productivity inevitably suffers because you aren't working on the highest level tasks in your business.
Without spending regular CEO time, you will forget the importance of working on tasks like business development, reviewing expenses, thinking about your plans for hiring in the future, and more.
Spending regular CEO time will keep you focused on the highest level tasks to keep your food blog growing.
Doing all the things
This is a two fold problem.
On the one hand, you may be trying to be in all of the places when it comes to social media. You could also be sharing all different types of content and not sticking to a niche (or maybe you don't even have one!)
Second, you might be doing all the things in your business and not outsourcing. There are so many roles you have to fill as a food blogger, from recipe developer, dish washer, photographer, writer, SEO expert, branding specialist, web designer, business development manager, brand liaison, etc.
When you are trying to do ALL of these roles well, you just can't. Add on top of that family and personal responsibilities and you're just asking for burn out.
Figure out the things you can start outsourcing, whether that's a long term partnership with a virtual assistant or a project based partnership like working with a web designer to update your website.
Listen back to episode 111 for some unusual ways to outsource parts of your food blog.
Experimenting too often
I love a good experiment and I think as a business owner, experimenting is 100% necessary.
But it's too easy to try something for a SHORT amount of time and then decide it doesn't work.
To know if an experiment works, you have to give it some time to work. For example, if you want to try to grow a TikTok account, you have to be ALL IN on Tiktok for a while and see if it works. Don't post one video and decide it's not a good fit.
Depending on what you are trying, make sure you are giving it a good enough amount of time to see if it will be fruitful.
Pin for later
Come browse my Pinterest for more inspiration >>