If you have a blog for your business or as a business, you need to know why personal development is important for growing your blog! Without growing yourself, you can't truly grow your blog. 
A huge thanks to Jenn from Creative Boundless for sharing her thoughts today!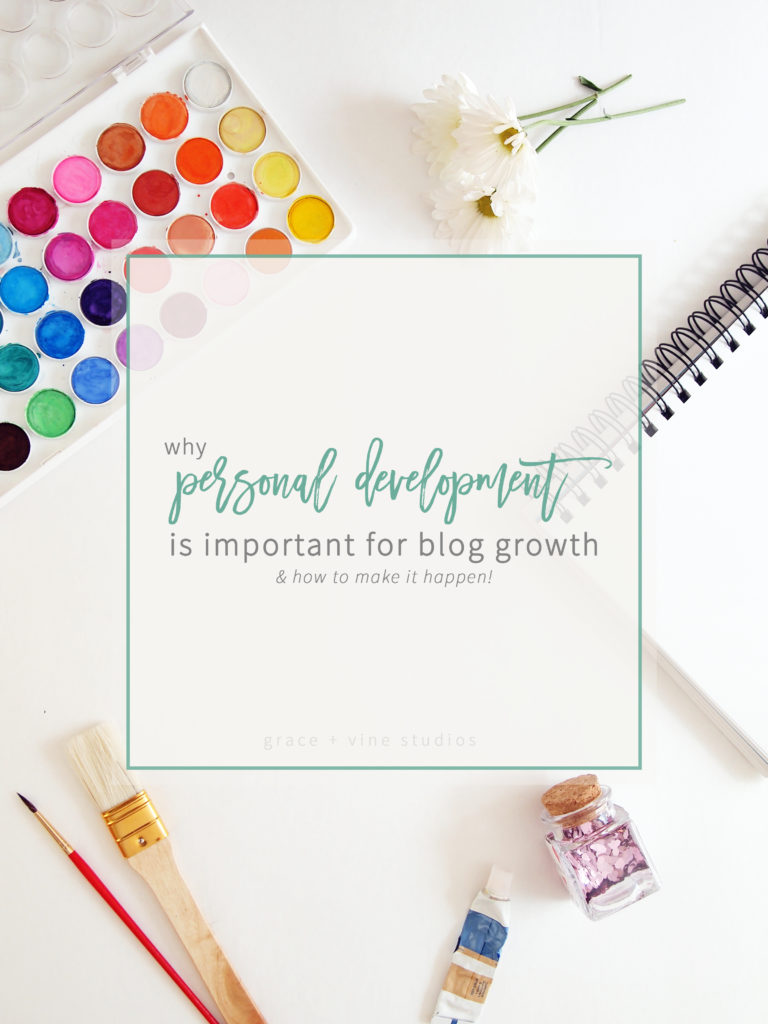 Whenever I have a chance, I love watching tv; especially "Dance Moms". I've been getting hooked to this season and loving the dancers. I don't necessarily watch it for the drama, but I'm actually quite interested on how these girls work. These girls are young, and dance every day for hours.
What really draws my attention is a young dancer named Maddy. At such a young age, the Instructor named Abby is able to show Maddy a new routine and perform it within a few days. However, the show spins when Maddy is considered "perfect". Apparently, she reached a point where she can't learn anymore since she knows 'everything'. On the contrary, she ended up forgetting some performances, she started getting over worked and eventually quit to pursue other things.
How sad is that? A great beautiful dancer quits because they thought she couldn't teach her anything else. She lost the fire.
This is one thing you need to remember. This story can relate to anyone, especially the relationship with you and your blog (If you have one)! The success in your blog is the success in improving yourself. If you can't figure yourself out, who is going to figure out your blog?
That's why self-development is your best friend. It will keep you on track.
This is why I brought up the story from Dance Moms. I felt this was a perfect scenario to show you the importance of improving yourself. Even when you seem perfect, you are not. You just have a really high level of skills. You can always improve.
It's almost kind of like Disney. Everyone knows and loves Disney! Disney is so successful and loved in their entertaining films because they are making new and interesting stories with the newest and update to date technology. They could of stopped creating animation and new stories but then they would of stopped Walt Disney's vision. They understand the importance of learning, and the secret to big success. There's always something new to learn.
That's why always learning something new is a great strategy to keep you update to keeping your audience engaged.
Now that you understand WHY it's so important to develop yourself, let's dig in the benefits of doing so and what can you do.
NOW THAT YOU UNDERSTAND WHY….
the benefits of developing yourself will help you with the following:
Motivated to evaluate where you need improvements in your blog
You will learn something new that may help your blog
Willing to try and improve old and new techniques
You will have everlasting success
SO WE UNDERSTAND WHY….now the HOW?
How do we even develop ourselves? How do we keep that fire with us?
Let's go through a list of things you could try that will help.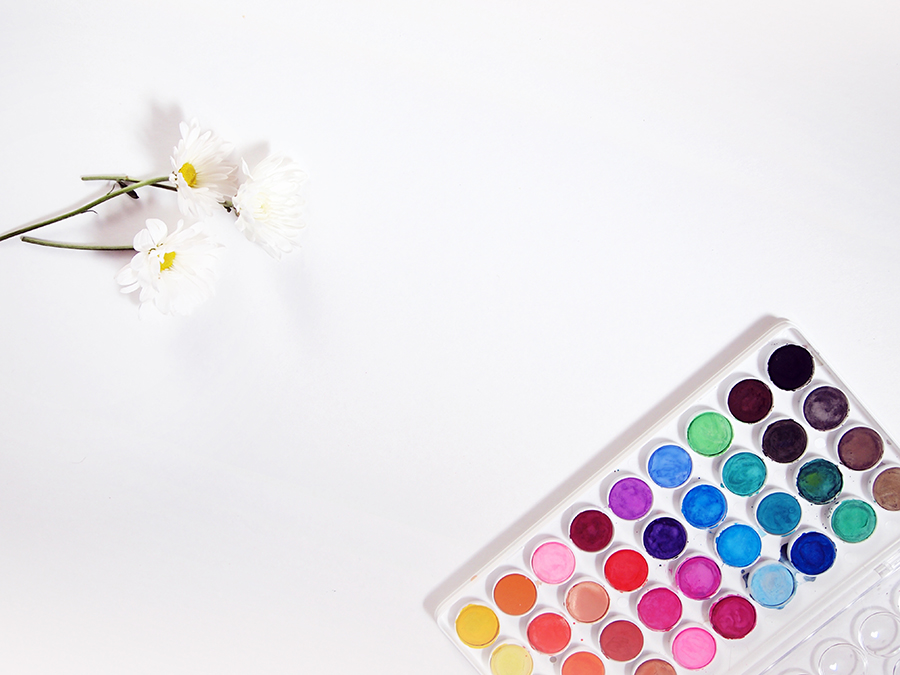 Daily habits
Daily habits help you stay on track on improving yourself.  YOU are guaranteed to learn something new. This could try learning a new song in piano, you could try a new skill in painting or even solve a new math problem that you had difficulty with before. The idea is to help you constantly improving yourself.
Challenges.
Doing a challenge will also get you motivated and aware. You could do a 30 day gratitude challenge, or do a 15 day squat challenge. The idea of "challenges" is getting you to work extra hard in a small amount of time and gaining faster and better results! Challenges can work quite well and this is because you only need to be focused in a short amount of time. This skill will help you learn how to be focused in your blog.
a. Courses. University style.
If you are crazy into your blogging, you could use your University skills. If you are a student, you have a HUGE advantage. You will learn a lot of writing skills OR knowledge that you can share from your classes into your blog. You are able to intertwine more subjects together that make your blog more appealing and interesting.
b. Courses. Online courses.
If university isn't an option for you, there are a billion courses online that could also help you. Learning about anything helps your brain to gain and retain more knowledge. You increase your credibility and you will feel more appealing to your readers. I do recommend buying a course that relates to your blog OR something that helps you strengthen your blogs.
c. Courses. Books.
Reading in general is a low cost and effective way to continuously improve in yourself and your blog. If you do read already OR wanting to get give it a chance, you will learn different ways of living and share cool and fascinating stories to your blog. You will find ways to make your content more relatable PLUS you will see you how you can connect with others.
So what now?
Now, it's a good time to evaluate and see how much you want the success in your blog. If you feel this is something you want to continue with, you need to see if you there is anything in yourself that you can change right now. Once you do, look at all the resources there are so you can start today and get instant results!
Jenn is the founder of Creative Boundless. She offers creative artistic services (face paint and portraits) to allow clients value special occasions and memories. She also teaches fun, bubbly and creative biz owners how to create a memoriable and child-like business through face painting and other artistic services, on and off-line.