Whether your blog is feeling stale because it's not growing, you've taken an expected or unexpected break from blogging or you've entered a new season of life where you can dedicate more time to your blog, today we're going to chat about how you can revive a stale blog or just get reinspired to get back to blogging. 
This episode will help you get started with a few key things you need to know before jumping back into blogging.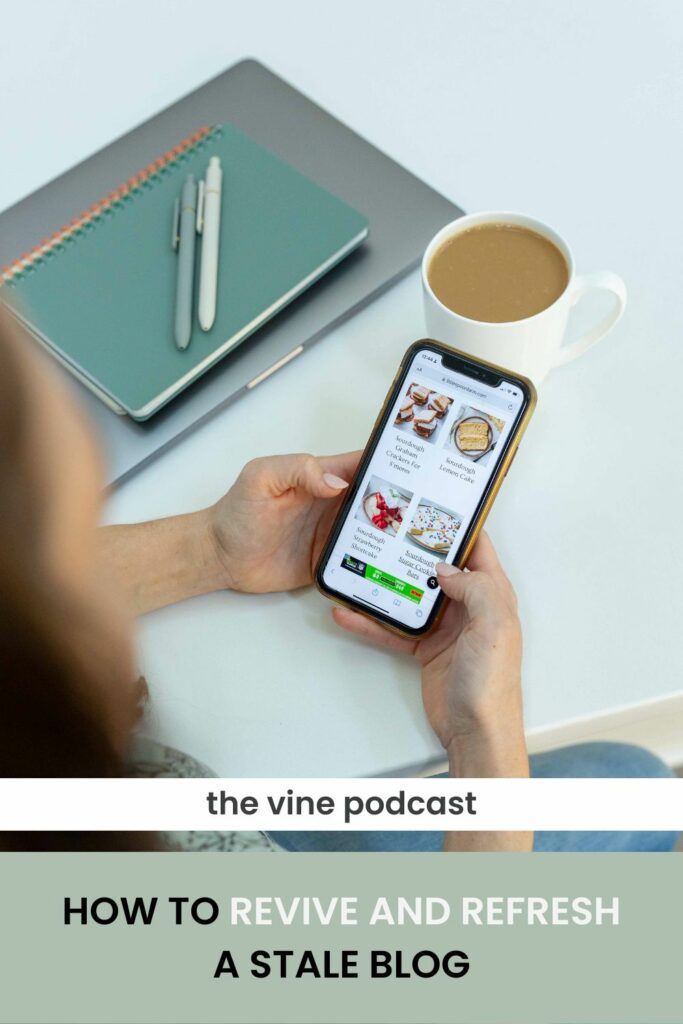 Never miss an episode! Get notification of new podcast episodes to your inbox.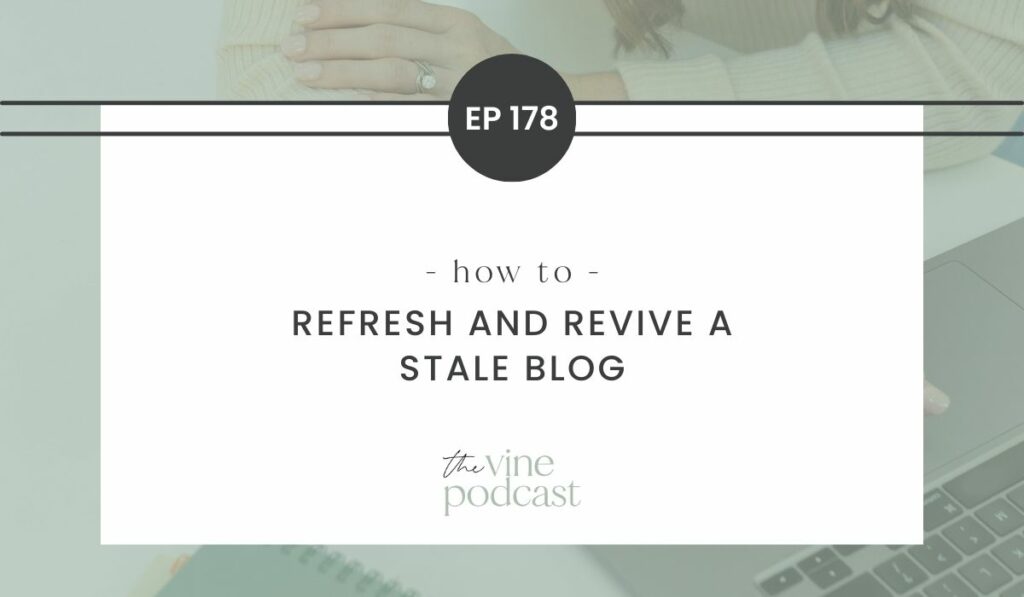 Step One: Get caught up with modern best practices
If you've been in the blogging space for any length of time, you will know that the best practices change almost daily. What's trending and working for blogging today could be irrelevant tomorrow.
That being said, if it's been a little while since you've been in the blogging game, here are a few things that are new and exciting that you may not be up to speed on.
GA4
Universal analytics for Google Analytics is now expired and no longer tracking. If you haven't set up your GA4 property, you'll want to do that as quickly as possible.
GA4 looks very different than Universal Analytics that you might have been used to so the important thing right now is to get the new property set up and tracking. There are options like Plausible that can help you to view your analytics in a similar way that you used to which are also helpful!
Blocks & Block Patterns
WordPress now functions pretty exclusively with blocks, which have also been called Gutenberg blocks in the past. These are essentially pieces of content, like headings, paragraphs, images and more.
Recently the name of these changed again and these are now called block patterns (or just patterns) and synced block patterns. Synced block patterns used to be known as reusable blocks, but these have now been separated into synced patterns and unsynced patterns which function as templates.
If you are still using the classic editor, it would be wise to spend some time getting caught up to speed on this soon because there are more changes coming to WordPress around blocks, and it will be very helpful to understand the basics!
Modernizing your plugins!
Like with other best practices, best tech changes frequently and it's important to make sure you are using plugins that are up to date and modern.
A few tech things that are we are loving right now:
Kadence (both the theme and blocks)
Tasty Links
Plausible Analytics (for a universal analytics style view)
Feast plugin (not theme) for updating some SEO best practices
Ahrefs for keyword research
Step Two: Check Your Blog's Health
Updates
Take a back up of your site on your hosting
Update your plugins, theme and/or WordPress
Website Audit
Take a look at the site to be sure there aren't things visually broken. This is always a good practice but especially if it's been a while since you have used your blog, there could be things you aren't even aware of. Check out our DIY Website Audit if you need a step by step of reviewing the site and double checking everything.
Also consider a plugin audit or content audit to help you get a handle on what needs to be done with your plugins and content.
Step Three: Publishing Content
When I got back into blogging again a couple of years ago, the first blog post felt like this huge mountain to climb! But the truth is, you just need to shake the rust off and get something published. Find a blog post that needs a little bit of love and get it updated!
Then you can start planning what content you want to work on next, whether that means developing new recipes or continuing to update old blog posts.
Step Four: Consider a Redesign
Often clients come to us wanting to freshen up their website when they are getting back into blogging. Sometimes there are just too many bandaids needed to fix up your current site and get it functioning the way you want and need it to be.
I've heard so many times clients saying they are bored of their website, it doesn't feel like them, it's too broken to even try to fix it, and more.
On the other side of that, after redesigning they are able to get back to focusing on the part of blogging that they love, whether that's creating content or connecting with their audience.
A redesign of your website is a great way to:
Get inspired again with a shiny new theme that is set up for growth
Fix most (if not all) of the outdated tech issues
Get your website up to date with modern best practices
Get a website that is set up to take your blog to the next level quickly so that you can get back to creating content and staying in your CEO lane
Related episode: DIY Website Audit
Call to Action
We would love to chat with you about a redesign if these things resonate with you and you're ready to take your blog to the next level in 2024.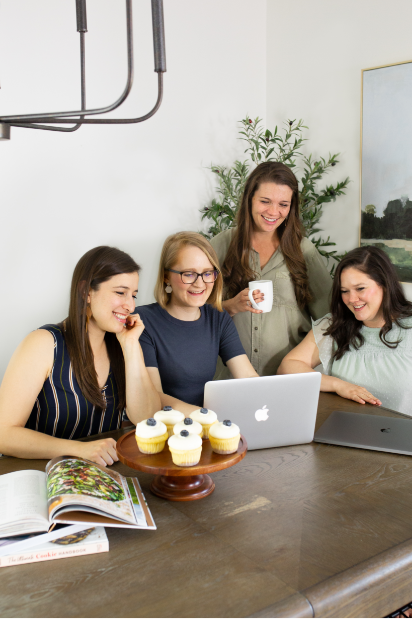 ready to take your food blog to the next level?
We work with food bloggers looking to stand out of the crowd through custom brand and website design.