When was the last time you updated your homepage? In the last few years, you may have noticed the homepage of your food blog starting to show up in your top pages through your analytics.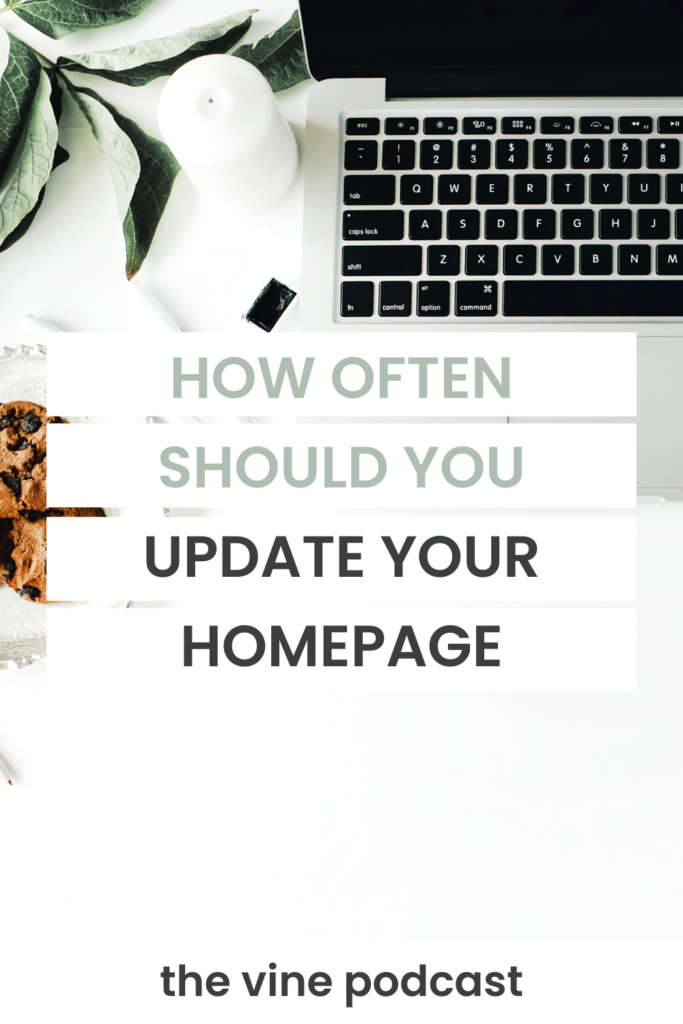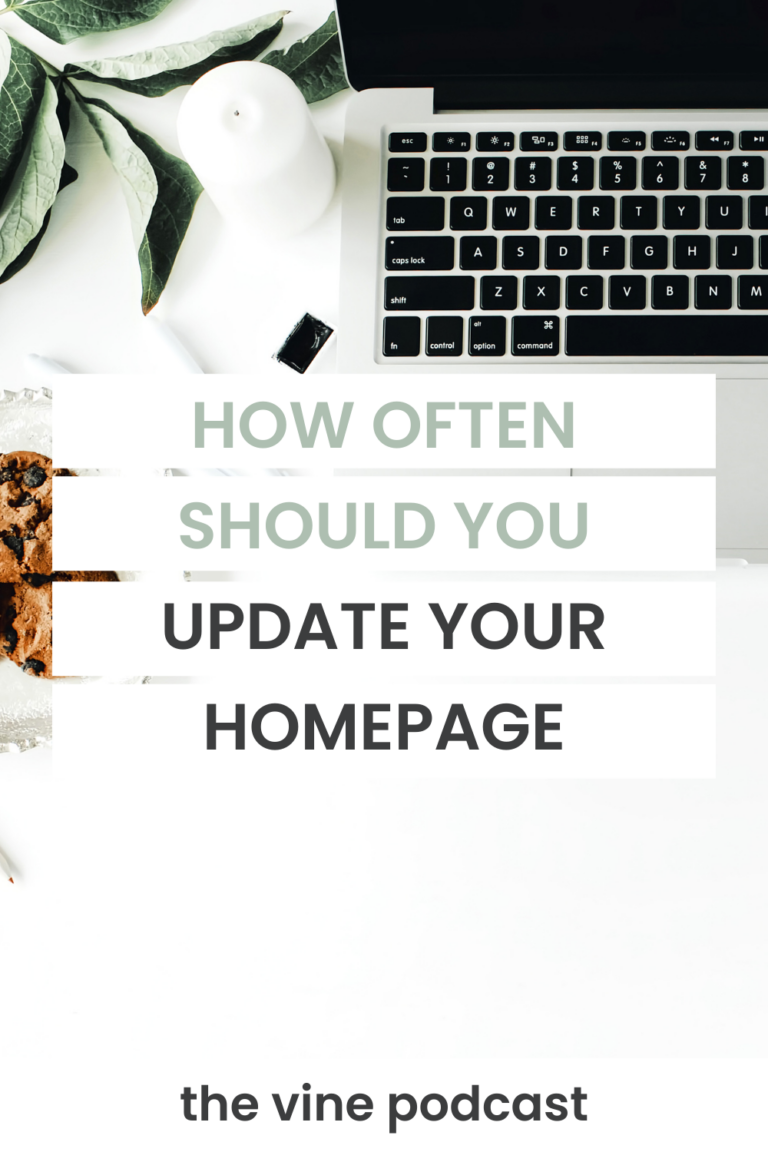 Never miss an episode! Get notification of new podcast episodes to your inbox.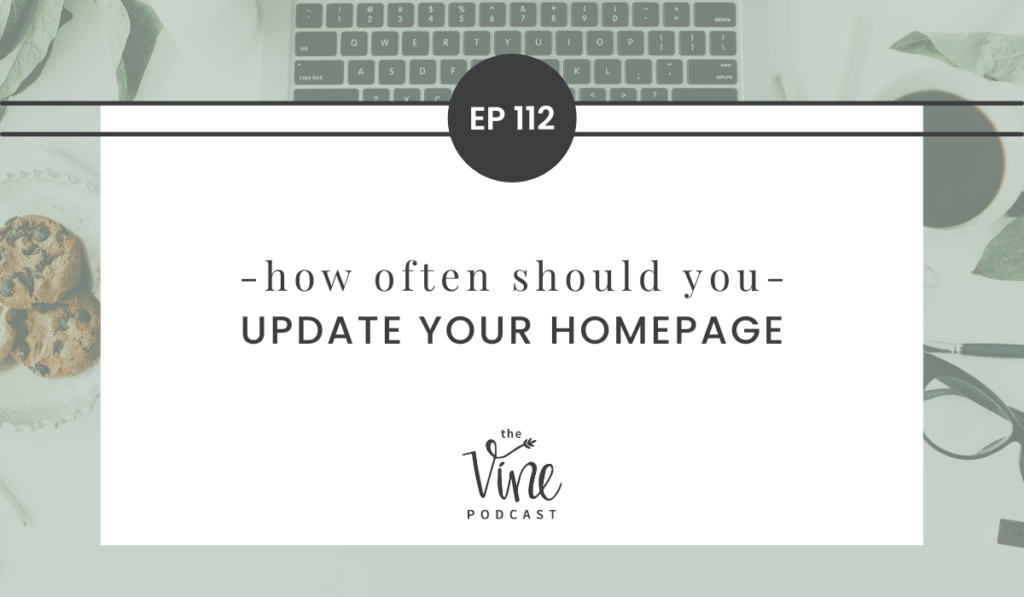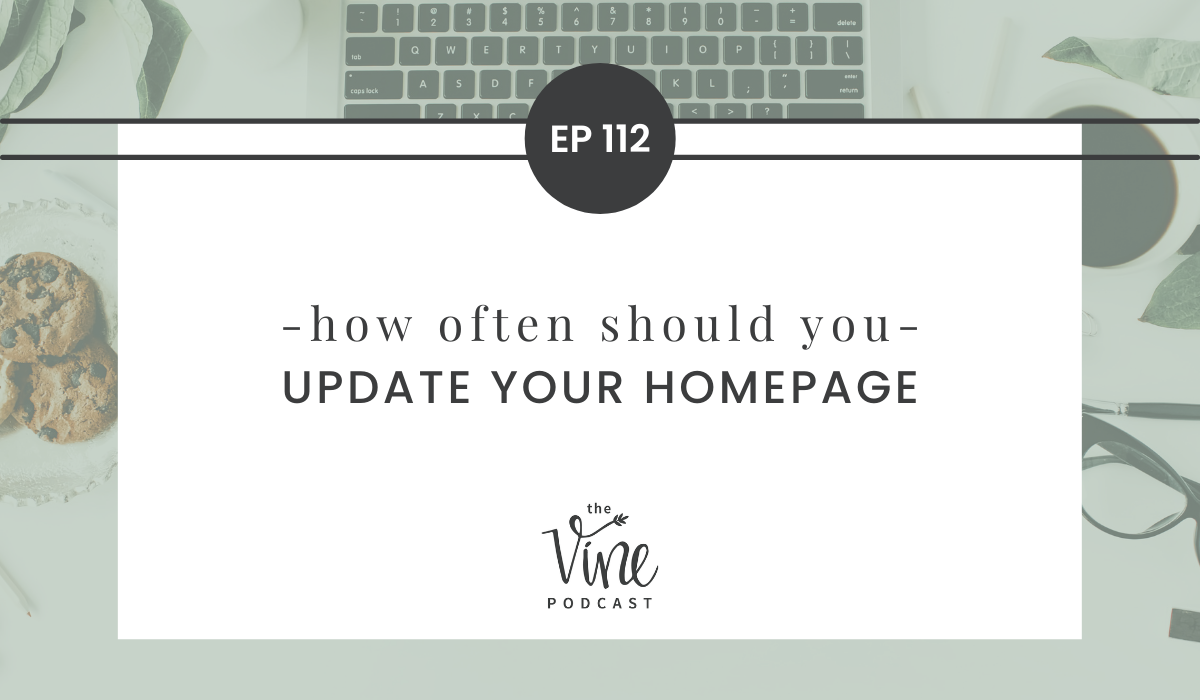 The homepage is also a huge part of the user experience of your website as it helps new readers to understand what to expect on your blog. So in today's episode I'm going to answer the common question: how often should you update your homepage?
Something to note, we're talking about homepage designs that are not just the feed of the latest posts. That chronological order of posts is quite outdated and I highly recommend using a more curated and organized homepage layout.
You can listen back to Episode 72 to hear more specifics about what should go on your homepage, but for now, I just want to make sure we're all on the same page with what type of homepage we are talking about today.
Your homepage creates a dynamic user experience
Something that is really important to me when we are working with our web design clients is to make sure that their homepage is creating a dynamic user experience for their readers. Part of that is making sure that your homepage can easily be updated overtime and is built specifically for that. A homepage is really meant to create a curated experience for your readers and to mix together the best content with the latest content.
Your homepage is also meant to create brand loyalty and showcase your expertise!
So a static homepage that never gets updated really cannot create that dynamic user experience. In the past year or two, your homepage has probably started to creep up in your analytics as one of your highest trafficked pages. So that makes this experience on your homepage even more important!
How often should you update your homepage?
The short answer to this question is about every quarter. But this is going to vary greatly depending on how your homepage is set up, so let's go through a few different scenarios.
Top categories: Do you have categories that are gaining more traction? Consider adding those or updating ones that aren't as popular. This can be category buttons/icons or the display of recent posts from a category.
Seasonal content: This should be changed out as soon as the holiday or season is over. Calendar based seasons have extra wiggle room here because spring and summer recipes will overlap, end of summer and early fall will overlap, but don't let it be summer with winter recipes showing.
Latest posts: If you are having to manually update your latest posts, then I would highly recommend looking into a better way to display the latest posts, rather than needing to update every time. Don't create more work for yourself than you need.
Call to action: If you have a strong call to action, rather than changing this often, set a reminder for you to track your conversion rate for this CTA. If it's still converting well, then leave it be!
Freebie: If you have a seasonal freebie or one that isn't performing well, swap this out when you do a review.
Be sure to set up recurring tasks on your favorite project management system (we love Asana at G+V) to make sure you are reminded to make these updates!
Watch areas for updating content
Don't update this weekly or daily. There's just no need to create that much work for yourself! You are visiting your own website much more frequently than anyone else is.
Popular posts: Be mindful of updating popular posts too often! I prefer for this to be a curated list of popular posts (not the popular posts of the day/hour based on comments or views).
Brand loyalty: Your brand messaging, tagline, or other text content on your homepage shouldn't be changing out as often as your other areas. Unless you go through a rebrand or significant change in your brand identity, it's better to leave this untouched.
Pin for later
Come browse my Pinterest for more inspiration >>