Before redesigning your website, there are some key things that are helpful to do to help make the most of the process. Whether you are DIYing your redesign or working with a web designer, consider doing these things before the process begins!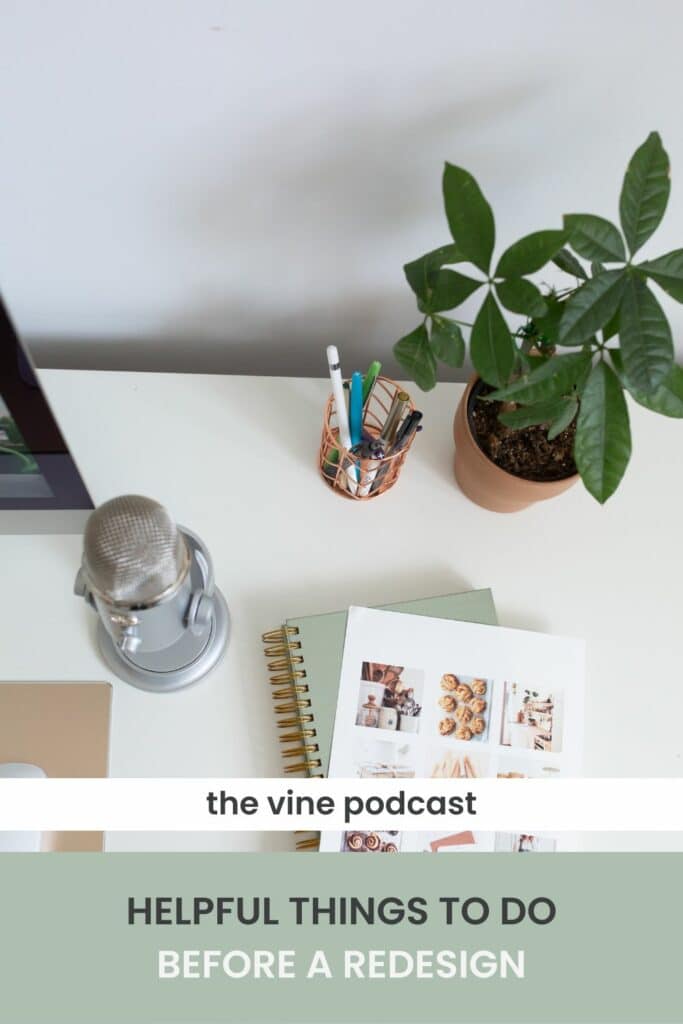 Never miss an episode! Get notification of new podcast episodes to your inbox.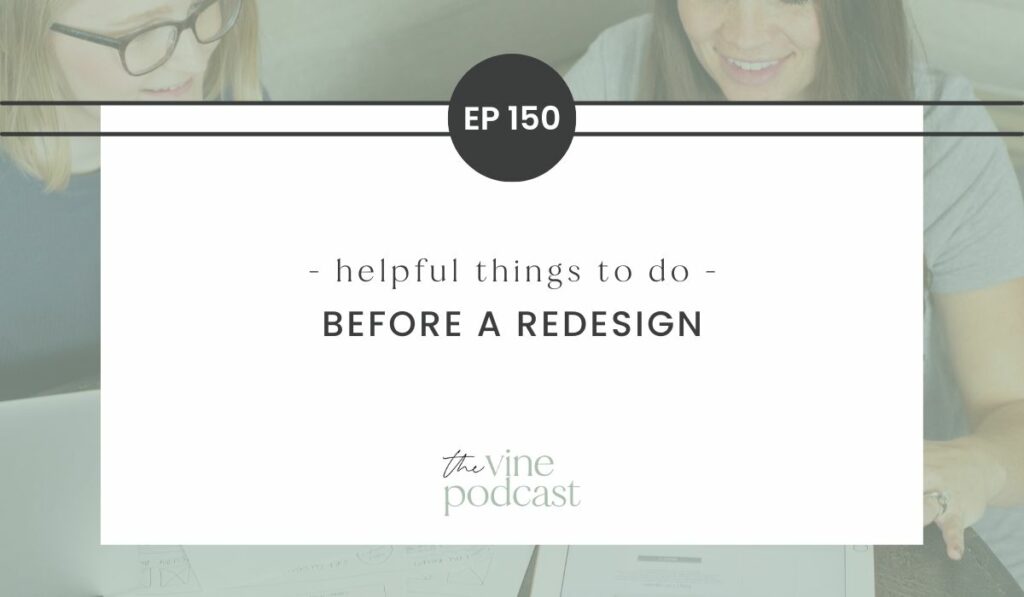 Before you do anything, set your goals
It is easy to want to jump into a creative project like a website redesign before setting the intention for it. But in order to have a successful redesign you have to have goals set in place first. Your goals will ultimately determine the direction that you should go with your website redesign. And knowing the future state of your business is super important before you begin.
With our clients this is part of our branding questionnaire to figure out the one and five your goals of our clients before we begin our project.
This not only helps to shape the direction of the redesign but it also helps ensure that the redesign sustains the growth of the business over the next few years. We always want our websites to last our clients for years, not be something they outgrow overnight.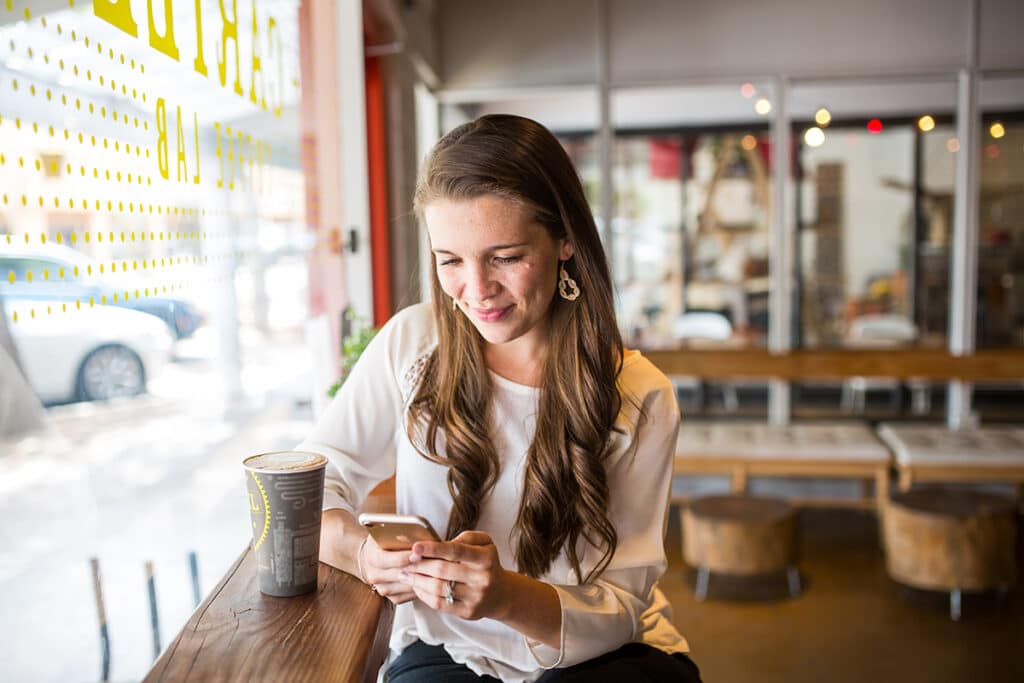 Content Audit
Auditing your content is a hugely important part of the preparation for a redesign because it will help you to understand the content you have, need to create, or need to get rid of. Doing regular content audits is incredibly important and we will be talking about how to do this in an episode coming up soon.
Before a redesign, look at your content with a new lens. If your website was like a cookbook, what would the chapters be? Within those chapters, what is missing?
You may find that you have a lot of content that feels miscellaneous.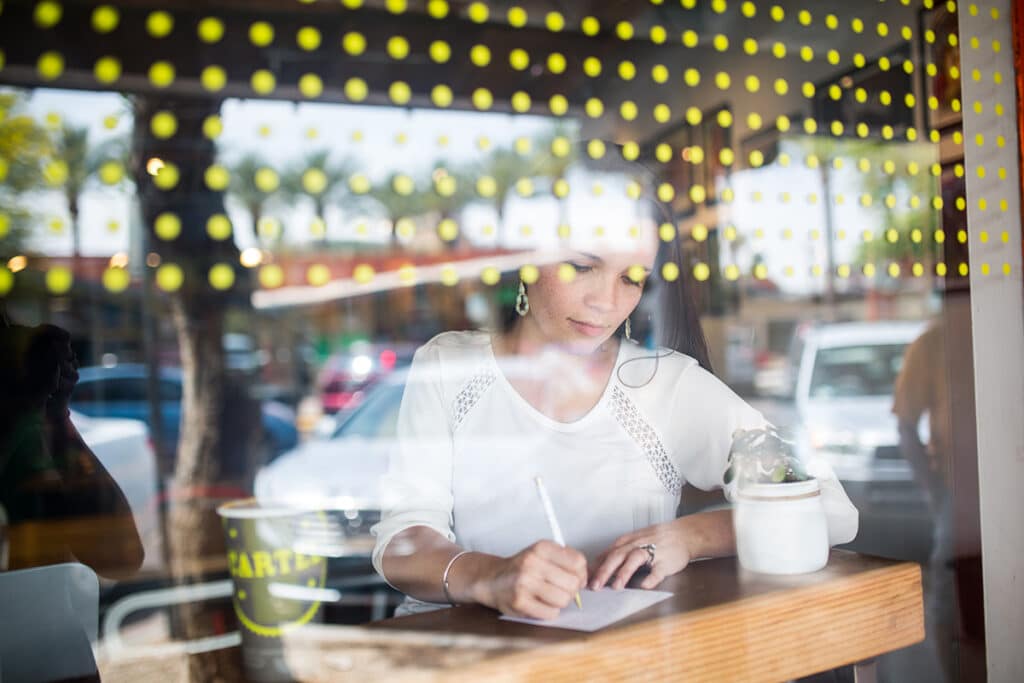 Category Audit
On a similar note, reviewing your categories is a great way to prepare for a redesign. With the example of a cookbook, if your blog was a cookbook, the chapters in it would be like your categories. With almost every redesign, clients will realize they need to create some new categories in order to showcase different sections of blog posts. This might be finally adding in some diet categories like gluten free or dairy free, or it might be breaking down entrees into protein type.
Reviewing the categories you have, through the lens of a content audit, is the best way to ensure you have the categories you need for a website overhaul.
A few tips to remember:
Fill out categories as much as possible. Meaning, don't create a category for 1-5 blog posts UNLESS the posts do not fit anywhere else.
Consider creating more specific categories like chicken dinners, instead of just chicken or dinners, if your website has lots of posts in those top level categories.
Don't create nested categories just because. Only create them if it makes sense for your brand AND your website navigation.
Related: Organizing Your Blog Categories
Creating Content
Once you've worked through a content and category audit, you'll be able to figure out what content gaps you have. This may lead you to want to create content with your website redesign in mind.
Sometimes there are new categories or sections of content that will need to be filled in fully before your launch.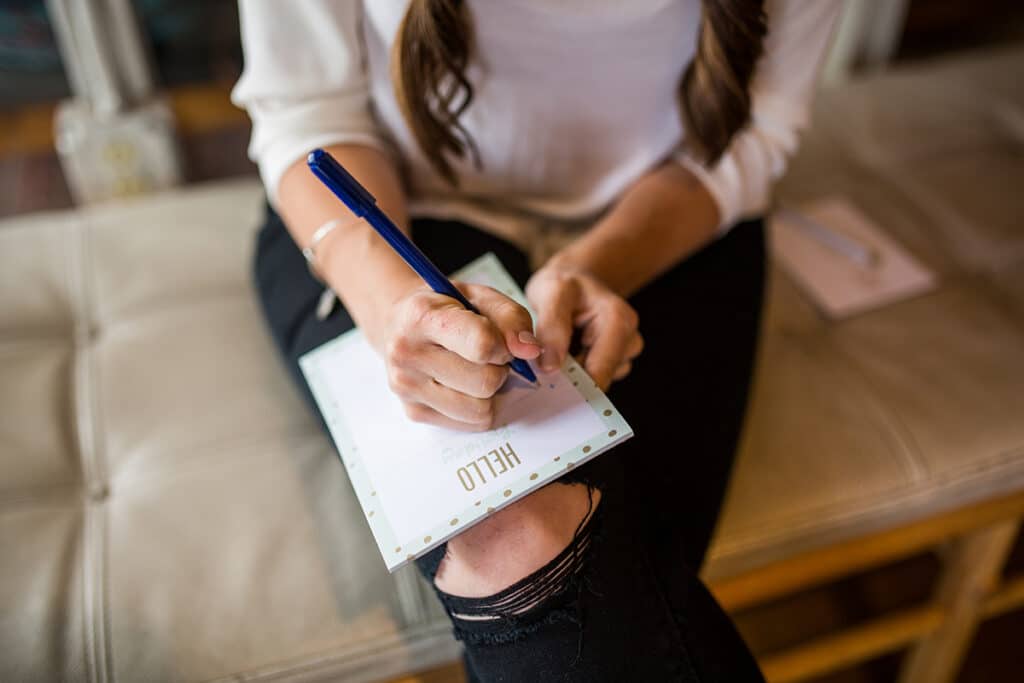 Our web design clients have a chance to do this during our redesign process after we have met for our strategy call and while we are busy behind the scenes on building their website. This is a time when you are all in on your website already and creating this content can feel really effortless and exciting!
If you are DIYing this redesign process, you'll want to prioritize creating this content before tackling your redesign.
Check out our client portfolio or client launch blog posts for more of our work!
Research Features on Other Blogs/Websites
I intentionally put this as the last thing to do because so often people start with other peoples websites for inspiration before having a good understanding of their own website and brand. You may look at a big food bloggers website and want to use some of the features that it uses when those features are not applicable to your brand.
A perfect example of this is the recipe key icons to display dietary information. Well those may seem like a handy tool if your blog does not have recipes with those categories then it doesn't make sense to use that feature.
Think about the top sites in your niche, for food it may be Bon Appetit or The Kitchn (sites that are coming up in search results) to see how they are breaking down content and use that as inspiration!
It's important to remember: the features that work for the top food bloggers may not work for your brand.
We want to create food blogs that help people get lost in our recipes. Use other websites as inspiration to see how they help the reader continue to browse and scroll.
Related episode: Our Web Design Process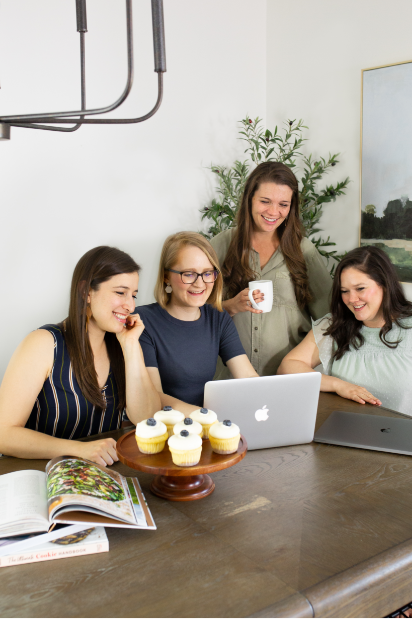 ready to take your food blog to the next level?
We work with food bloggers looking to stand out of the crowd through custom brand and website design.