We have worked really hard on our web design process and refining the experience our clients have when they work with us over the last year. But until you are a client, the process may be a little bit of a mystery. So we decided to pull back the curtain today and give you a behind the scenes look at what it's like to redesign your website with us.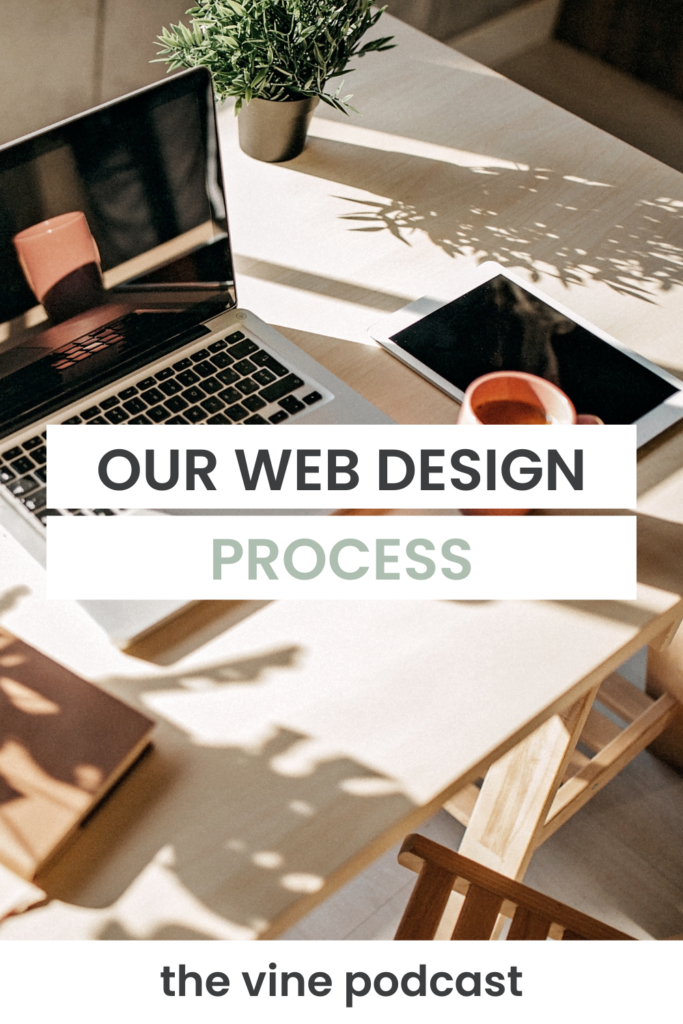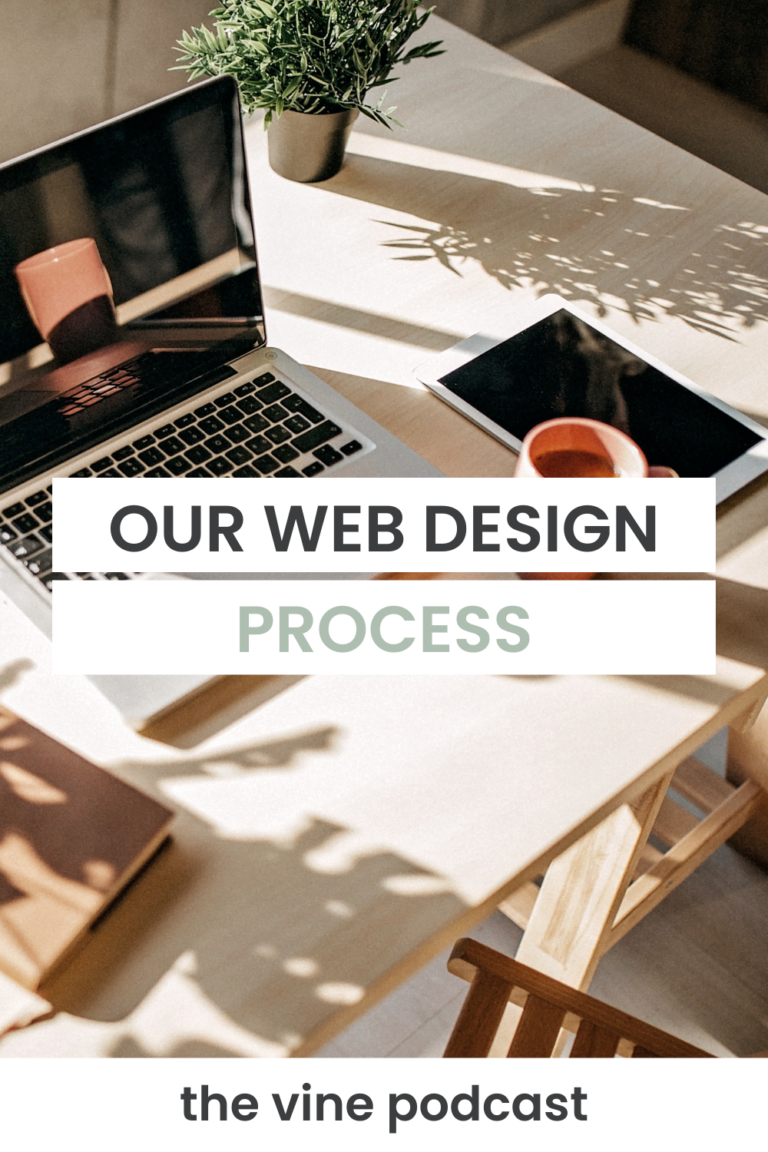 Never miss an episode! Get notification of new podcast episodes to your inbox.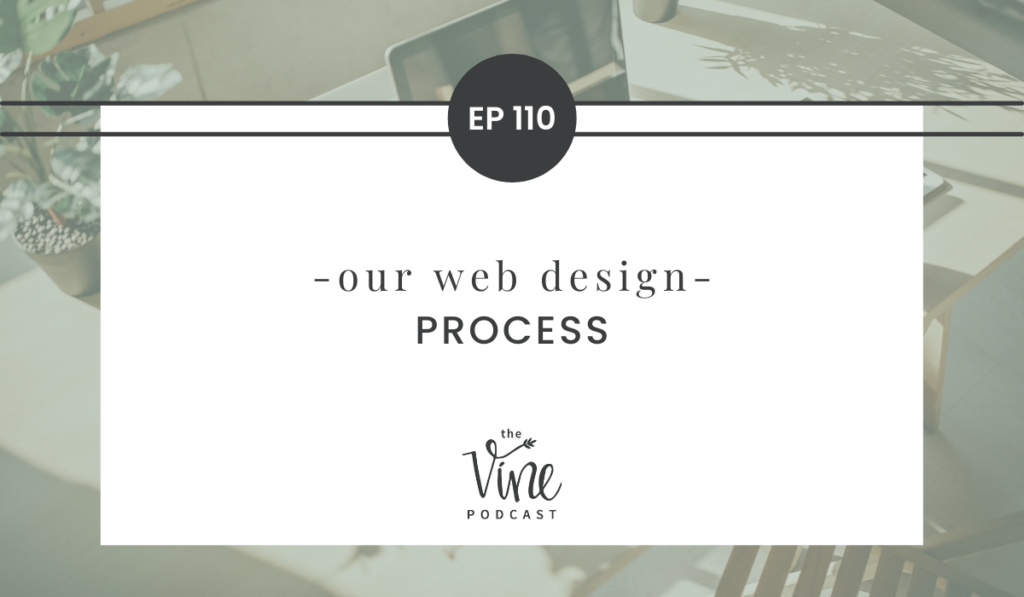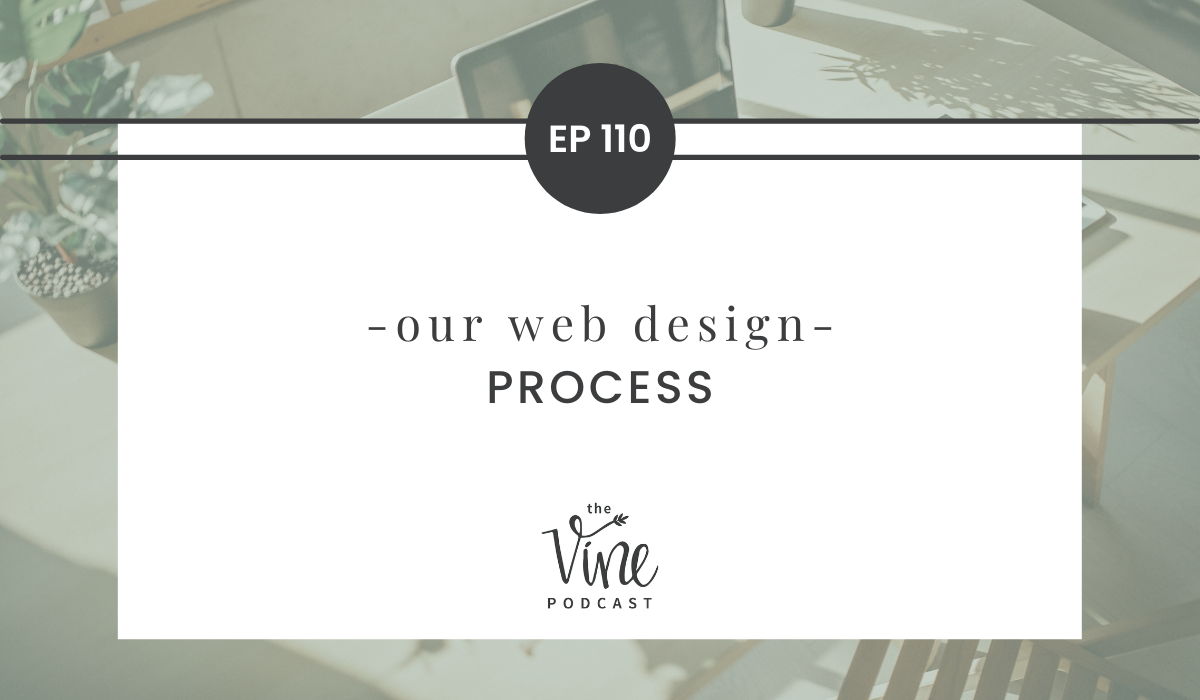 Jillian Dolberry is our process expert around here (and the Grace + Vine online business manager), so I thought it would be really fun for her to ask me some questions about the process!
How do you prepare clients for their upcoming projects and what does this actually entail for them?
When you are starting to even think about your project, it's really important to understand what the time commitment is going to look like for you. We prepare our clients for this process through our client onboarding course which gets them completely ready to jump right in when we get started.
How has this process grown/evolved in the last year?
We've worked really hard at streamlining our entire process over the last year or so in order to be able to serve more clients without sacrificing quality or client experience. It's also helped us to stay on top of our project deadlines and complete our full website redesigns in 6-8 weeks.
What kind of follow up or support do you offer after the project?
After a website launches, we are carefully watching Google Analytics, your ad network dashboard and Google Search Console to monitor for anything that might go wrong. On top of that, we make sure that any small things that were missed during the project are taken care of during our maintenance period. The last thing we want is for someone to feel ghosted after they pay their last invoice!
Another favorite thing we do to support our clients is walk them through launching their website to their audience through our brand launch course. It helps you with guides, templates and scripts on how to tell your audience about this new redesign.
What is a win that you consistently see with the GV clients and what surprises them?
Two things come to mind… the first is having a fresh, clean slate of a website that isn't broken or clunky is such a refreshing experience for our clients. The other part that I really love is our clients have a renewed or even a first-time sense of confidence of who they're talking to and kind of what their mission is.
What are some technical and quantitative wins that you have seen from your clients?
Each client is different, but for a lot of our clients they see results like increased RPM, increased subscribers to their email lists, and increased traffic. It's always so fun to hear them report back after a few months!
What is your favorite part of the web design process?
Definitely the strategy phase! This is where the wheels really start turning and some of the ideas start to take form which is so fun to see. For our clients though, the branding reveal and the website mockups are definitely their favorite parts as those come to life.
If you're looking to establish your food blog in a crowded niche, let's work together.
Together
, we'll create a brand that helps your food blog stand out!
Let's chat
Pin for later
Come browse my Pinterest for more inspiration >>