It is always so exciting when you see a blog post that is increasing in ranking and starting to drive more traffic. Ever wondered how you could boost a post even further? In this episode, I'm sharing some strategies I use to quickly boost a post's ranking with just a little bit of effort.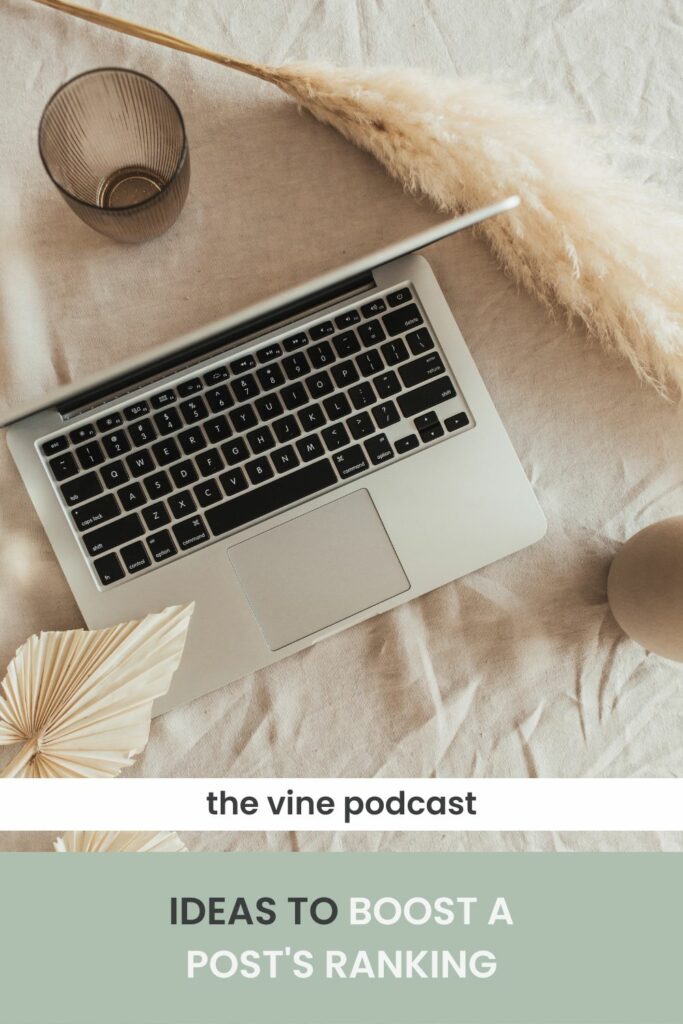 Never miss an episode! Get notification of new podcast episodes to your inbox.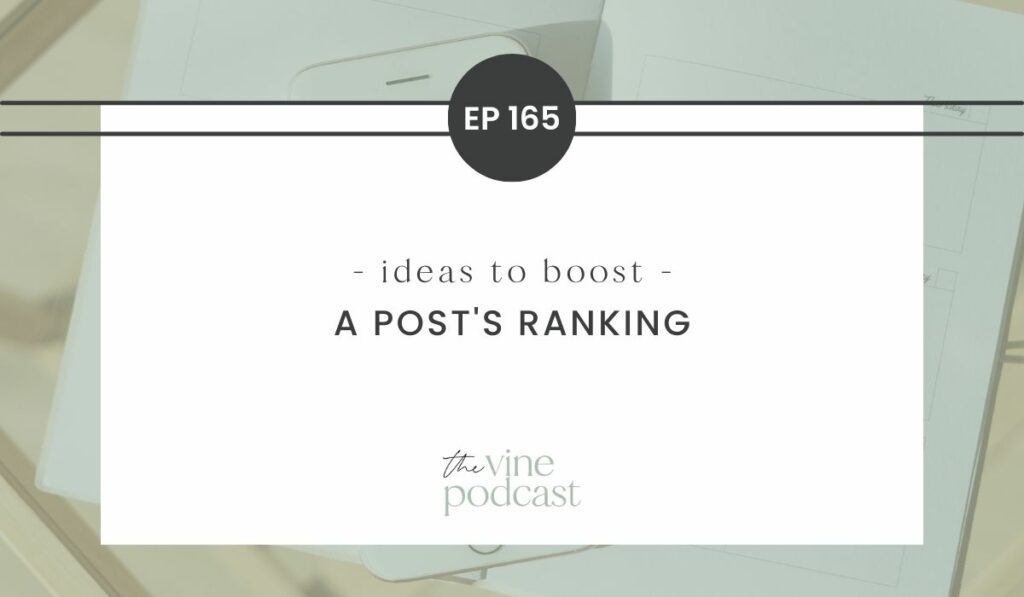 Isolate Posts
First, look at the keywords your site is in postions 4-20 ranking. You can also at ones in positions even higher than 20, but for a quick boost, look at posts already sitting in ideal positions.
Then, look at the volume that your posts typically rank for (or bigger volume that you are leveling up to) to make sure you are spending time on posts that have potential to drive a larger portion of traffic.
Want to learn more about this keyword research strategy? Listen to SEO Expert Ty Kilgore discuss his keyword leveling-up strategy in this episode.
Creative Ways to Boost A Post's Rankings
Below are a handful of ways to increase your post's ranking. You don't need to try every strategy with every post, but experiment to see what works best for your site!
ask for ratings/comments from your audience
send an email blast for that post
create some additional pins for the post
share it on social media
add links back to that blog post
add it to your popular posts in your sidebar
ask for backlinks from blogging friends
Creating a System for Boosting Rankings
Y'all know I'm all about systems around here, so I'd be remiss to not share some ways to automate and systematize this process!
Create a system to regularly check in on how your posts are doing
Create a task to swap out your popular or trending posts on your sidebar or homepage
Build a spreadsheet to track a post's ranking over time
Use a keyword research tool with keyword tracking built in (we love ahrefs!)
Related episode: How to Use Asana to Manage Your Blog
Call to Action
Share the call to action for this episode and what their next steps are.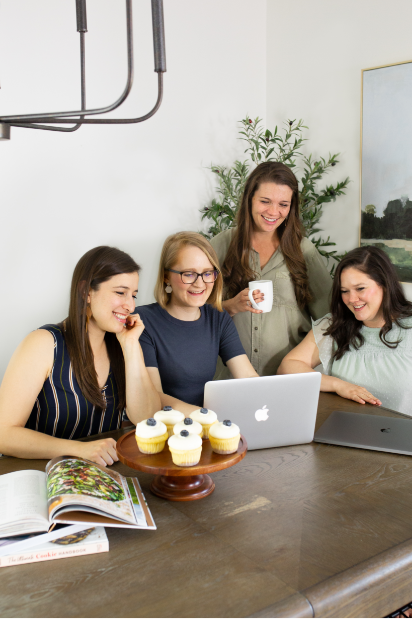 ready to take your food blog to the next level?
We work with food bloggers looking to stand out of the crowd through custom brand and website design.