If you're looking for a tool that can help you streamline your blog and help you support your team as you grow it, then SOPs are that tool. SOPs are standard operating procedures that help you to do things the same way each time. In today's episode we'll discuss why those SOPs are super useful whether you have a team or not, how to document them and the top 5 SOPs to get started.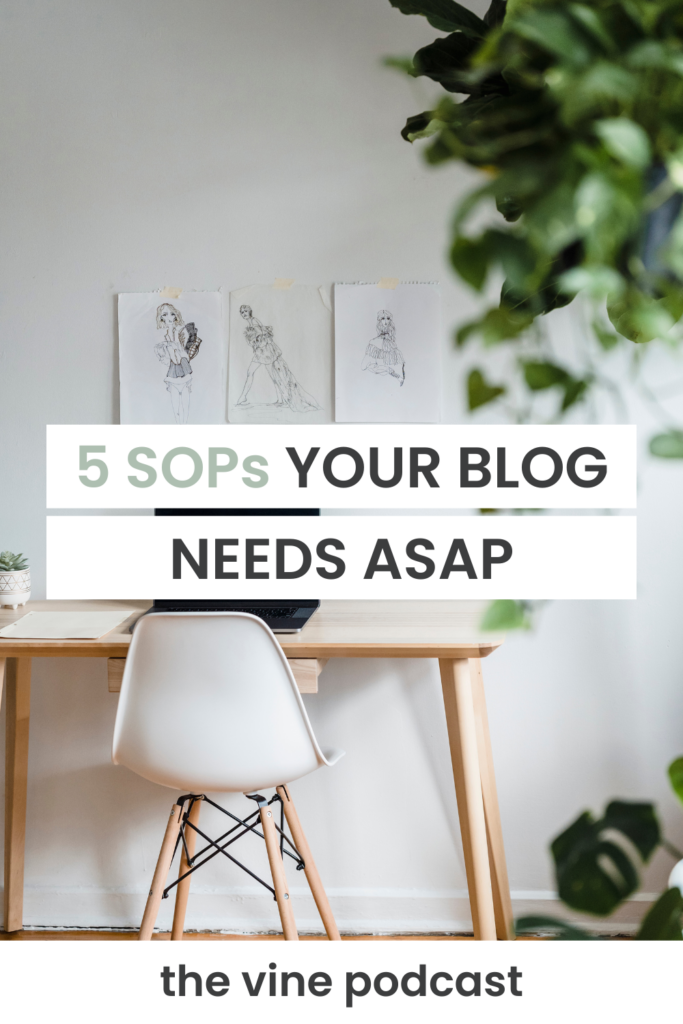 Never miss an episode! Get notification of new podcast episodes to your inbox.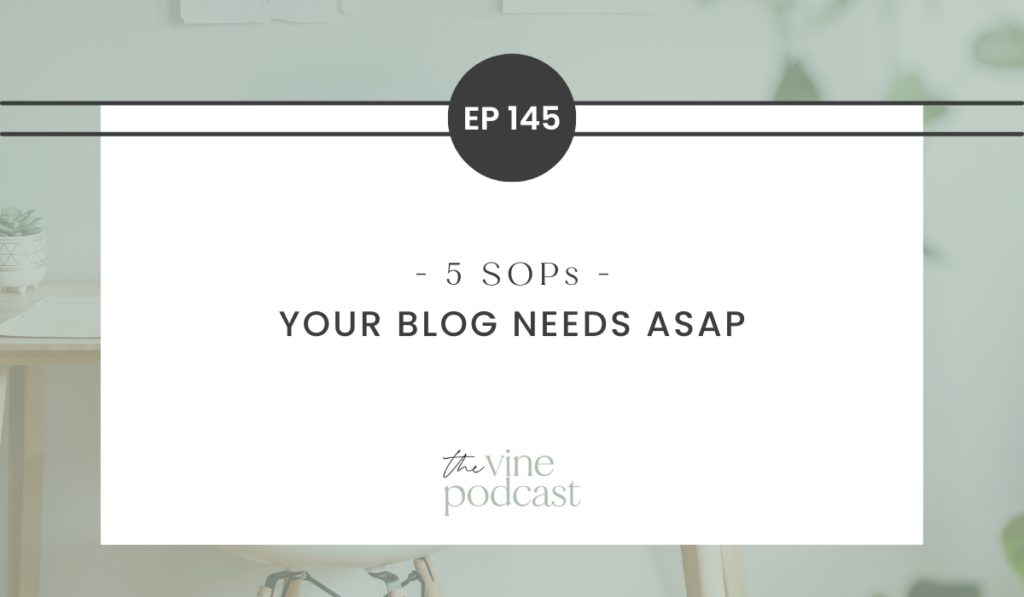 What an SOP is and why you need them
SOP stands for standard operating procedure
An SOP identifies how to accomplish a specific task in your business
It's a how to document to share with a team member to accomplish a task
An SOP provides clarity around a task and the purpose behind them
Everyone who owns a business needs a standard operating procedure.
How to document them
One of the biggest mistakes is overcomplicating an SOP
Store these SOPs in your project management tool of choice (we love Asana!) or start in a Google doc
Every SOP needs:
A title (ex. how to pin a blog post on Pinterest)
The purpose of the task
Any resources (access to programs or tabs they'll need open) – use direct links if helpful!
Date created and date last updated
Document the step by step process for the task. Use Loom to record a video of you doing the work OR list the steps in bullet points
Why are SOPs important
Reduce inconsistencies in your work
Reduce brain power needed to complete your work
Sets you up to be able to hire
5 SOPS bloggers should start with
How to export edited photos from photoshop or lightroom (including any export settings and instructions for naming images)
How to create pins for new blog post on Canva
How to reply to comments on blog
How to find a keyword for your blog post
How to fill out a recipe card
Want more? Check out my episode on standards and systems your food blog needs from earlier this year and our Blogger to CEO section on the blog.