When you are considering a big investment in your business, like redesigning your website, you might ask yourself what you're going to get out of this experience. For some investments, there is a financial ROI that you will see directly as a result of something you do in your business. For others, the results may be more intangible. Let's talk about what to expect in terms of ROI with a new website.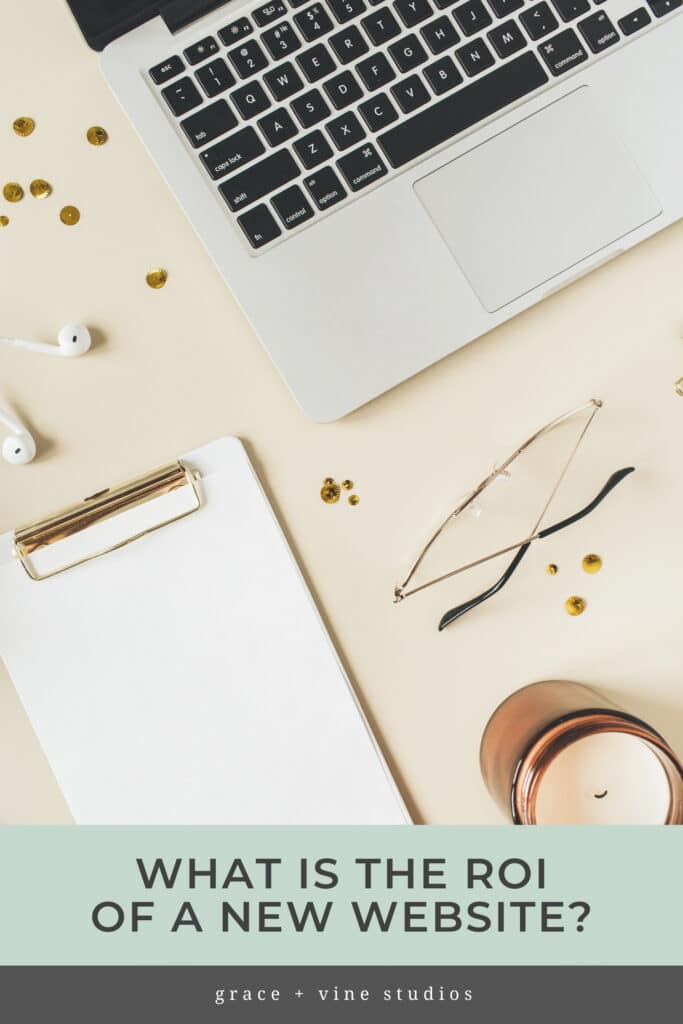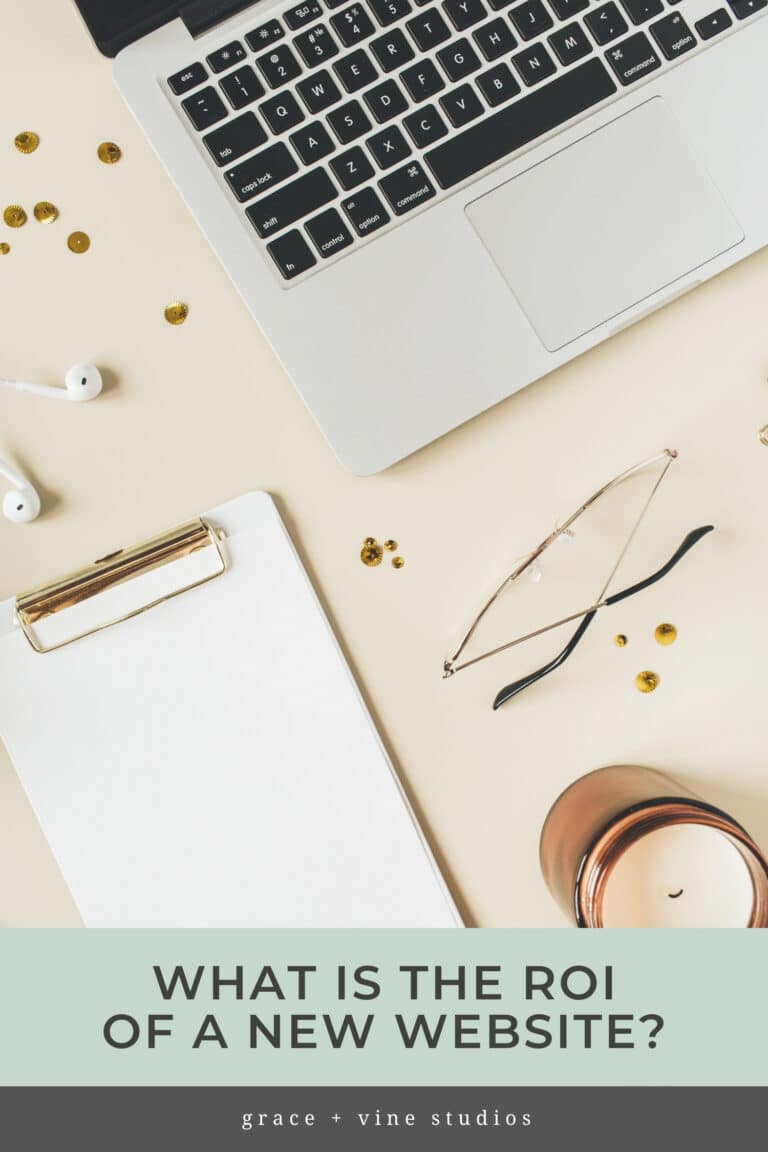 Never miss an episode! Get notification of new podcast episodes to your inbox.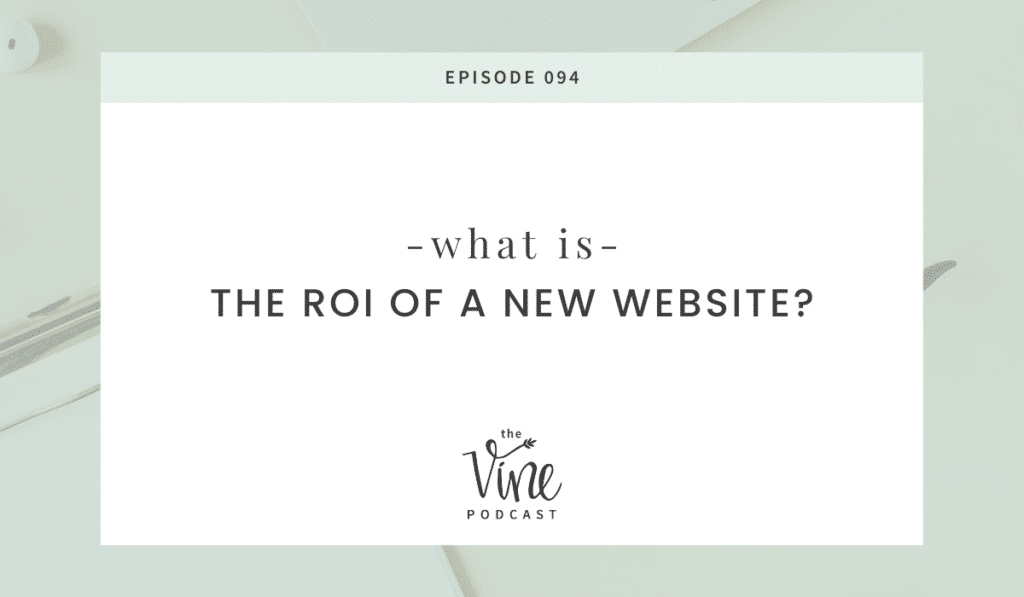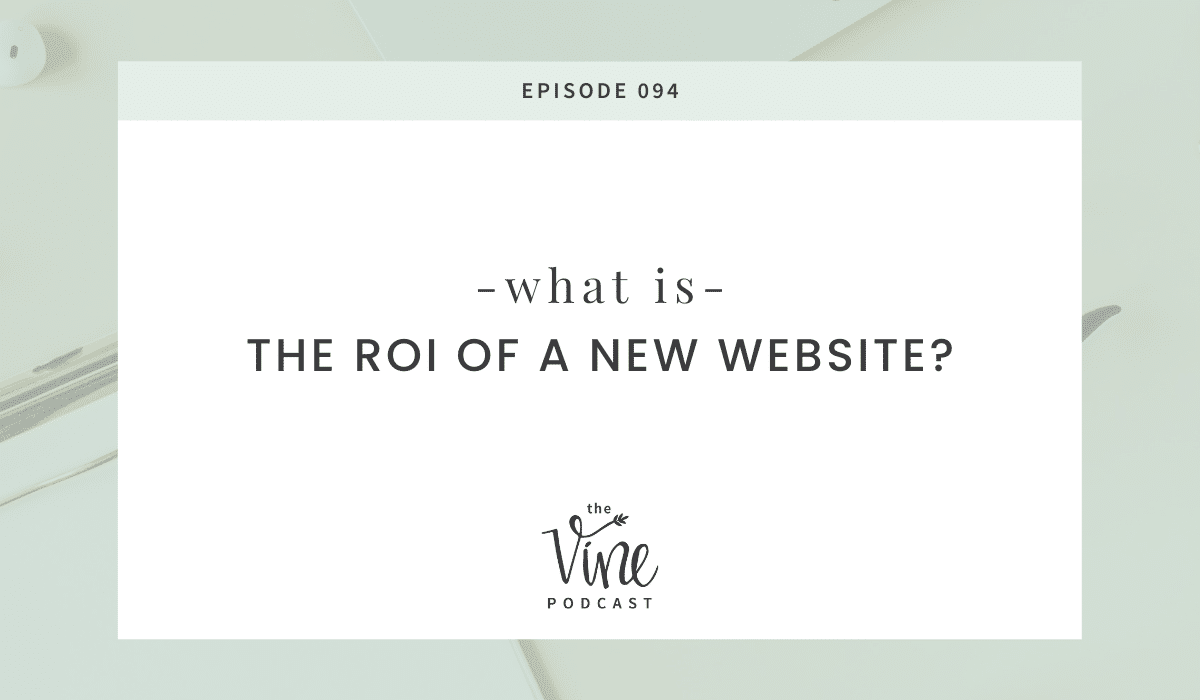 As you level up in your business and you start making bigger investments, it can start to be nerve-racking to know whether the investment will be worth it. Especially because the reality is that some results won't be tangible or immediate. You also have to keep in mind that each website is so unique and different, just like each person is, and so the same thing cannot be expected for any two or more websites. On that note, there is a general list of things you may expect and what these could mean for you.
Every website is different
I feel like every website should come with a fine print that says results may vary because the truth is every single one of our clients has a completely unique situation, experience and varying results. It is truly fascinating to work within the niche that is food blogging and to see the greatly varying designs our team can come up with, to fit each client and their audience's needs. This is especially true because if food blogging is a niche, then we help our clients niche down even more to reach a really specific audience. Each website that we work on takes on a life of its own, as it should, and so you cannot compare results or expect the same results as somebody else when it comes to website design, even in the same line of work or niche.
Tangible v. intangible results
When it comes to your website, there are some finite results as well as intangible results you can expect (or should expect!). Having a website redesign may help you increase your email signups, or have increased RPM. These are things that can be measured and that may directly result in more revenue for your business. But it may also result in a better user experience, which you won't be able to "measure" per se, but which will also positively affect your business. Don't get caught up in wanting to only see the tangible things you can touch and more than anything learn to give it time.
What results can you expect from a website redesign?
Since we are talking about a major investment, it would be silly to not look into what you can expect from something like this. As a general rule, here are some things that COULD happen as a result of a website redesign. Some of these we already mentioned when discussing tangible vs. intangible but they all contribute to positive changes and results that will compound over time on your website.
Some of these expected results are:
Increased email sign ups (more raving fans)
Increased RPM (more $)
More visits per page (more ad impressions)
Longer time on page (increased RPMs)
Better user experience (users coming back, ready to buy products)
More professional looking website (leads to brand partnerships)
You just need to keep in mind that while a website may not automatically increase your income, there are many things that add up to a long term growth in your traffic, RPMs and therefore income down the road.
Pin for later
Come browse my Pinterest for more inspiration >>