It seems like the gold standard for a food blog is qualifying for an ad network. Of course, you want to monetize your hard work and continue generating revenue from your past content. But, there are many other ways to monetize a blog!
Whether you are looking for ways to earn money before qualifying for ads or you are looking to diversify your income streams with ads, these ideas will help open your mind to the possibilities.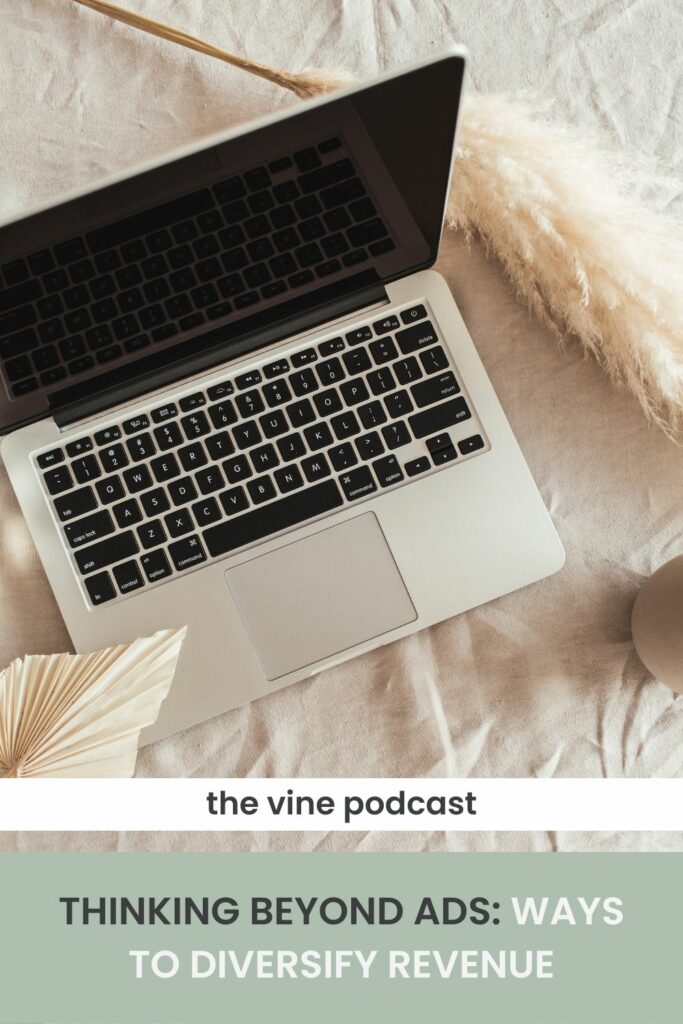 Never miss an episode! Get notification of new podcast episodes to your inbox.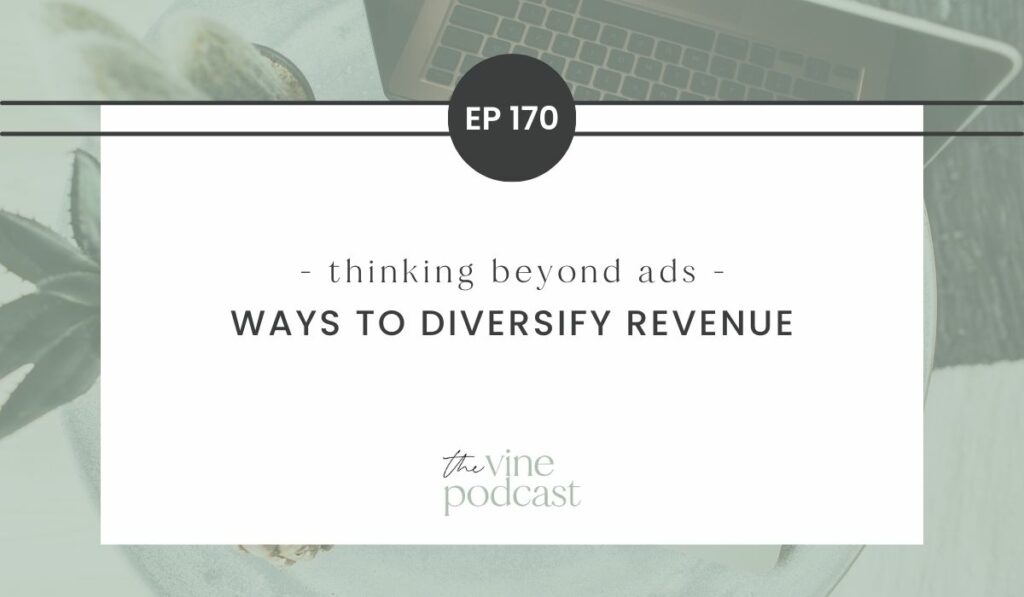 We all know ad revenue is an exciting part of having a food blog, but what other revenue streams are there? If you're looking to increase your income streams and break away from relying solely on ads, then keep reading for 8 different options that are available for food bloggers!
Brand Partnerships
This doesn't just have to be for sponsored blog posts. There are a ton of ways to work with brands from sponsoring your email marketing campaigns, social media, even content creation like recipe development or photography for a brand. Think about the things you love doing already and try to partner with brands on those things
Affiliate Marketing
When it comes to affiliate marketing, there are many different ways to approach this:
Amazon
Shareasale
Look at the companies you love and use already, look for affiliate programs on their website or google them.
Add TastyLinks to your site to make adding your affiliate links so easy!
Digital Products
This can be as simple as selling an ebook or drop shipping physical copies of your ebook. If you're going to sell an ebook, make it valuable. Think about the struggle this product is solving for your readers and how you can set them up for success by giving them access to your digital product.
Physical Products
These will take a bit more time to explore but this is a great option especially if you have more of a personal brand and want to sell something unique to your readers. Physical products doesn't just mean cookbooks. If you have something specific that your readers are always commenting on that is a good clue that your readers might be interested in that product.
1 to 1 Training or Services
If you have a specific set of knowledge that you could share with your readers, you could offer limited 1 to 1 training or coaching. It doesn't have to be something you have a certification in. You can use the knowledge you have as a food blogger to help your readers with something specific.
Related: How to Get Paid for What You Know by Graham Cochrane
Digital Course
Similarly to selling training or coaching services, this is a way for you to sell your knowledge in the form of a course. I would highly recommend preselling a course before you spend time building it.
Ad Free Membership
The idea is to create an ad free experience for your readers in exchange for a monthly membership fee. As your membership grows, this becomes a nice cushion to your ad revenue by using the content you already have on your blog.
Hosting a Summit
Think about hosting a virtual event like a summit. This can be a nice way to grow your audience and make money while doing so.
Related: Summit in a Box
As you can see there are many ways to diversify your revenue streams beyond ads, many that you could start right away. Which revenue stream is most interesting to you?