Every year, when I was focused on my food blog, I would see an increase in traffic and email subscribers in Q4, followed by a huge drop in traffic and people unsubscribing in January. While some of this is normal, there is a lesson to be learned here: How can you turn your Q4 visitors from random page views into raving fans?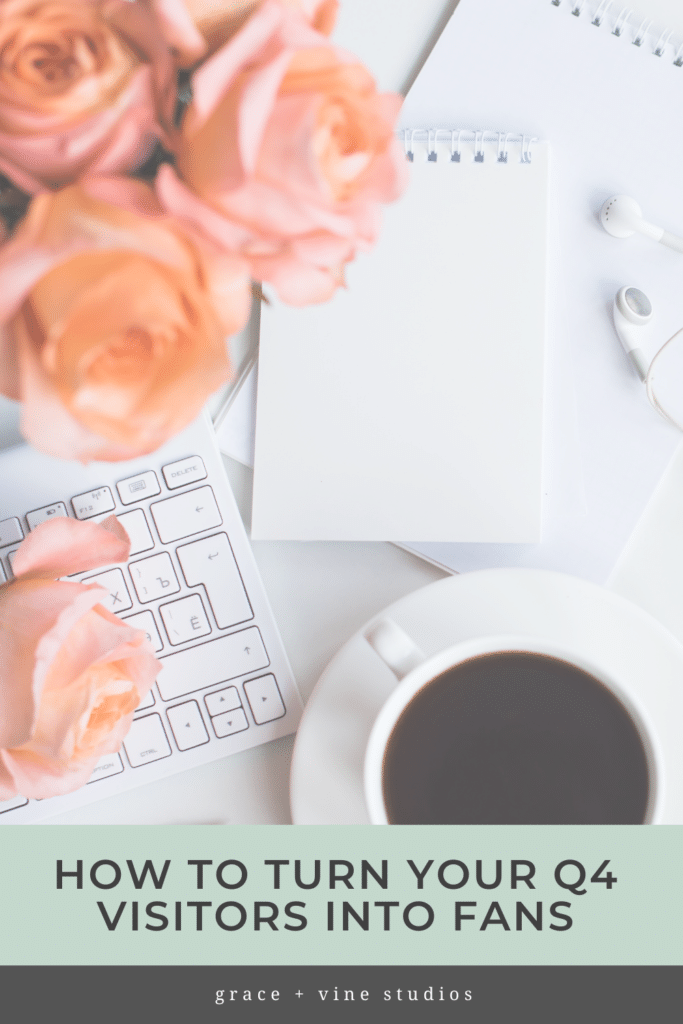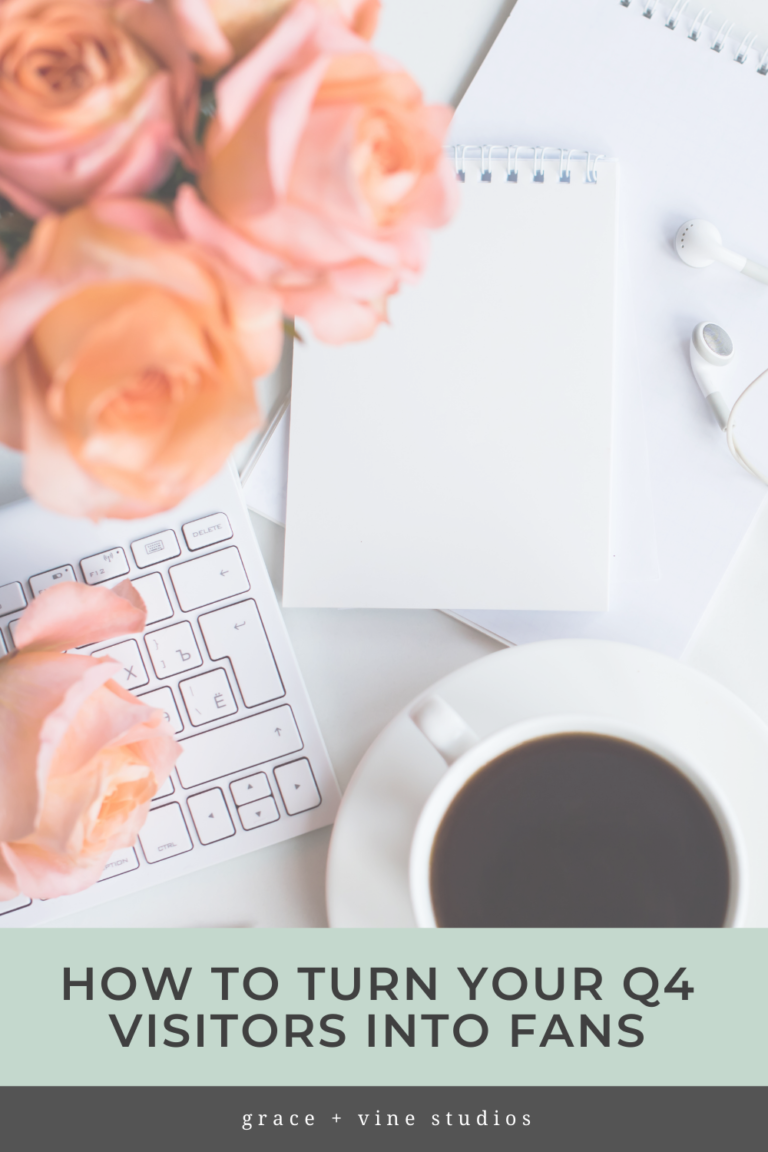 Never miss an episode! Get notification of new podcast episodes to your inbox.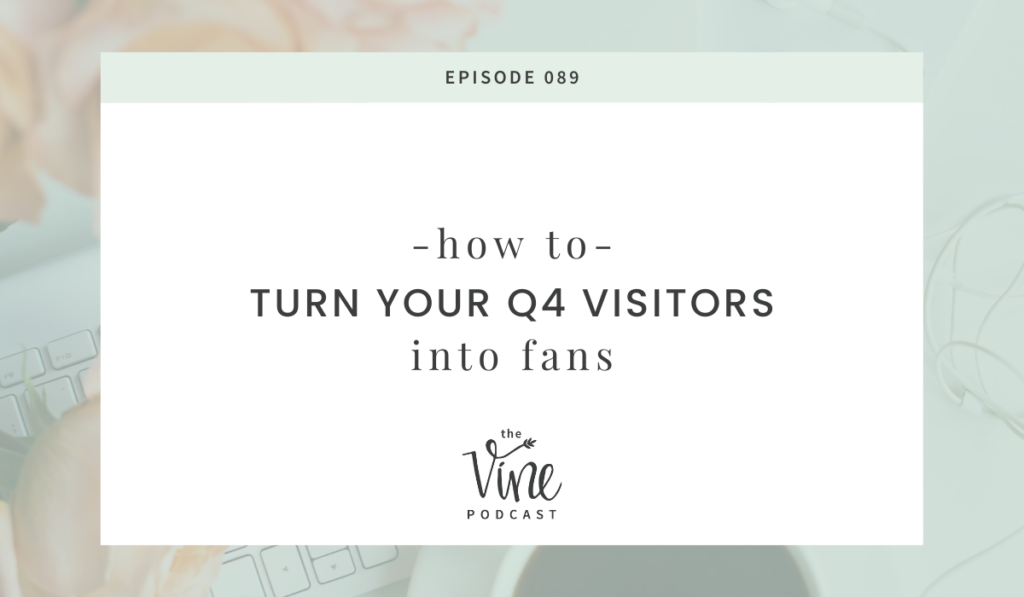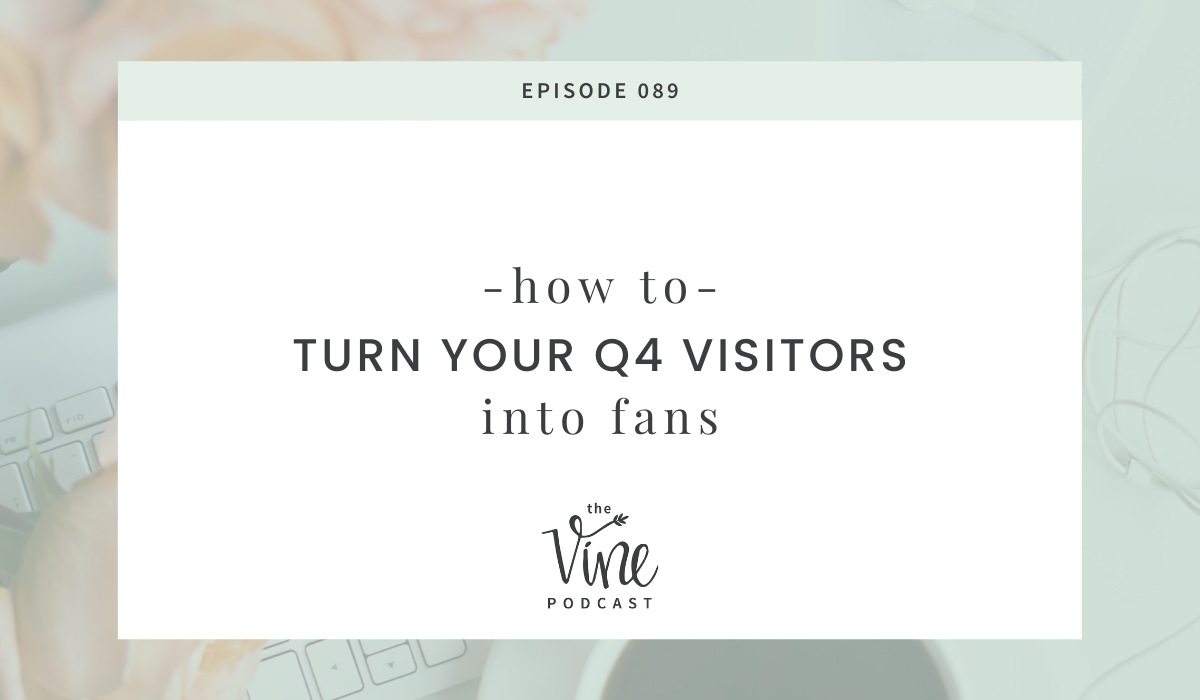 First, you must keep in mind that Q4 readers are different than the other readers that you might have throughout the year, but there's a lot that you can still learn from crafting this experience for them that will apply to the other quarters of the year as well. As you are creating this journey through your website, you need to remember Q4 readers represent random traffic, and they are likely to be people who have never come across your blog before and are looking for something very specific. Think about what their search intent is during this time as they're really looking for something that they can count on to be a home run and not a flop.
You need to make it easy for your readers to want to come back to your site by creating a high-level user experience on your website and a desire to want to come back for more content. Today, I am sharing a few tips on how you can make this happen.
Add a "Jump to Recipe" button
This is the first thing I will encourage you to do during this time of year. The "jump to recipe" button has been debated heavily in the food blogging industry. But I can tell you, anytime I have a conversation with somebody who is outside of the food blogging industry, they almost always bring this up and complain about how so many food blogs do not have it. I'm not saying that you must add this and leave it year-round, but I really think you can create a better experience for your readers if during this season you add this button.
You may be concerned to do this, but I have past clients who have mentioned that there was no impact on their ad revenue when they added this button. If you are just too terrified to try this during Q4, that's totally fine, but test it during other times of the year to see if you do have an ad revenue impact. Remember, in Q4, you're automatically going to see a higher level of traffic and higher RPMs. So, adding the "jump to recipe" button during this time is a good move, because even if you see an impact in your ad revenue, it's probably going to be made up by the fact that you have more people coming to your site and that you have higher RPMs to begin with.
Really at the end of the day, you want to make your readers happy. So, adding that "jump to recipe" button can help them to skip over that content that they don't think is helpful and get to the recipe card, which is why they came to your site in the first place.
Add Related Content RIGHT Above Recipe Card
I already mentioned that people are looking for that recipe card and want to get right to it as soon as they can and so adding related content anywhere else in your blog post, could cause it to get overlooked. Now there's a chance people jump to your recipe and then they go back and scroll through the content. But if you really want your website being a good food blog and a resource for visitors, you want to have some other interesting content right above your recipe card. Gutenberg blocks can be used to create this type of block in your blog post, and I highly recommend using them for this because it will be easy for you to update in the future. This is just a really great alternative that does not involve coding.
If you haven't used Gutenberg, you can go to graceandvinestudios.com/simplify to learn more about my course that will teach you how to use Gutenberg and how to simplify your blog post process. Regardless of how you want to set up this related content, even if it's just links, will be helpful though, so just keep this in mind. Having that related content as close to the recipe card as you can, will help your readers to see it and want to click over to that content. You want this content to be super relatable to whatever post that they're on and this must be relevant to them. If they're coming for something like a dessert recipe, you want to feature other holiday desserts. If they're coming for an appetizer, you want to feature other appetizers and just make sure that it's super relevant to whatever their original search intent would have been that got them on this post.
Create a Strategic Freebie and Share it Everywhere
Now, when I talk about a strategic freebie, think back to what that search intent was. So, if you have a cocktail blog, then maybe you want to have five easy holiday cocktails, or maybe you want to have five things that need to be on your Christmas list if you are a home bartender. Whatever it is that you think your readers would be interested in, that's what you want your freebie to be, and it must be holiday specific. You could also add a popup to your blog that is either time delayed, exit intent delayed, or that when someone scrolls a certain percentage through your site, it pops up.
You can add this and make it easy for people to want to opt in by making it, again, relevant to your brand and your brand messaging. It must not be random, it must be something that makes it super obvious what your blog is about, so that if I have no interest in your home bar tools, I am not going to subscribe and that's okay. I'm really trying to encourage you to capture the people who are your people with the strategic freebie. Again, you want to share this everywhere so that people see it and they want to sign up for it.
Create an Awesome Welcome Sequence with Holiday Content
This is the next step to creating the freebie, and you want to make sure that if you are starting this new freebie at the beginning of October, there's enough content in that welcome sequence to get through the end of the year. During this time, you need to really hit your readers hard with what they're looking for. So, to go with the example mentioned earlier, you would want your welcome sequence to be all about those holiday cocktails or holiday recipes to pair with your cocktails, for the remainder of the year. Ensure that you save the typical welcome sequence that is more generic for after the holiday season is over.
Remember, people are busy during this time and have no time to waste. You really want to make sure that between that strategic freebie and that welcome sequence, you are really nurturing these people to be your true fans. You want to weed out the people who just signed up for the freebie and have no interest in the content that you're going to share in the future. The people who stick around for this welcome sequence throughout the last quarter of the year, they are your people, and they are going to be ready to dig into the recipes that you share throughout the rest of the year.
To quickly recap the things that you're going to do to turn your Q4 visitors into fans:
Add a jump to recipe button and really think about the user experience that someone is having on your website.
Add related content above your recipe card, to help people dig into more content that they may like, or just content that will help them understand what your blog is all about.
Create a strategic freebie for Q4 and put it in all the places to help people subscribe to it and to get on your list. That way you can capture these random visitors and potentially turn them into the raving fans that you want them to be.
To seal the deal and really help you to convert these people from random visitors to fans, create an awesome welcome sequence filled with your best holiday content that you want people to dive into more.
I really hope this episode was helpful in understanding the reasons that people come to your blog in the first place during Q4 and how you can really walk them through this journey to become your loyal fans. The more you can really build trust with these people during the season and the faster you can get them on your email list for something that they are actually interested in, the more likely these people are going to turn into loyal fans of yours and stick around for the long term.
I hope that you will take at least one of these suggestions and implement it into your content and your Q4 plan, to be able to start converting people into your raving fans. This can make a huge difference in your blog in the long term, to be able to craft an email and send it to people and have thousands of views come from it. This is possible for you too, but you must think about this strategic journey and really start to anticipate what your readers need from you and help them to find the content easily and just fall more in love with your brand.
The most important action step this week is just to work on that strategic freebie. If you want to turn people from random page views into loyal fans, you've got to get them on your email list. This goes hand in hand with nurturing them and serving them the content that they are looking for. I would love to hear your biggest takeaway, and I would love to chat about strategic freebies with you so head over to and connect with me on Instagram @GraceandVine.
Pin for later
Come browse my Pinterest for more inspiration >>