Are you spending all of your energy worrying about growing your traffic? Here's the thing… getting more traffic is always a good idea, but what if you could get MORE out of the traffic you already have on your website? Let's talk about how you can improve the experience on your website and stretch the traffic you already have coming to your website!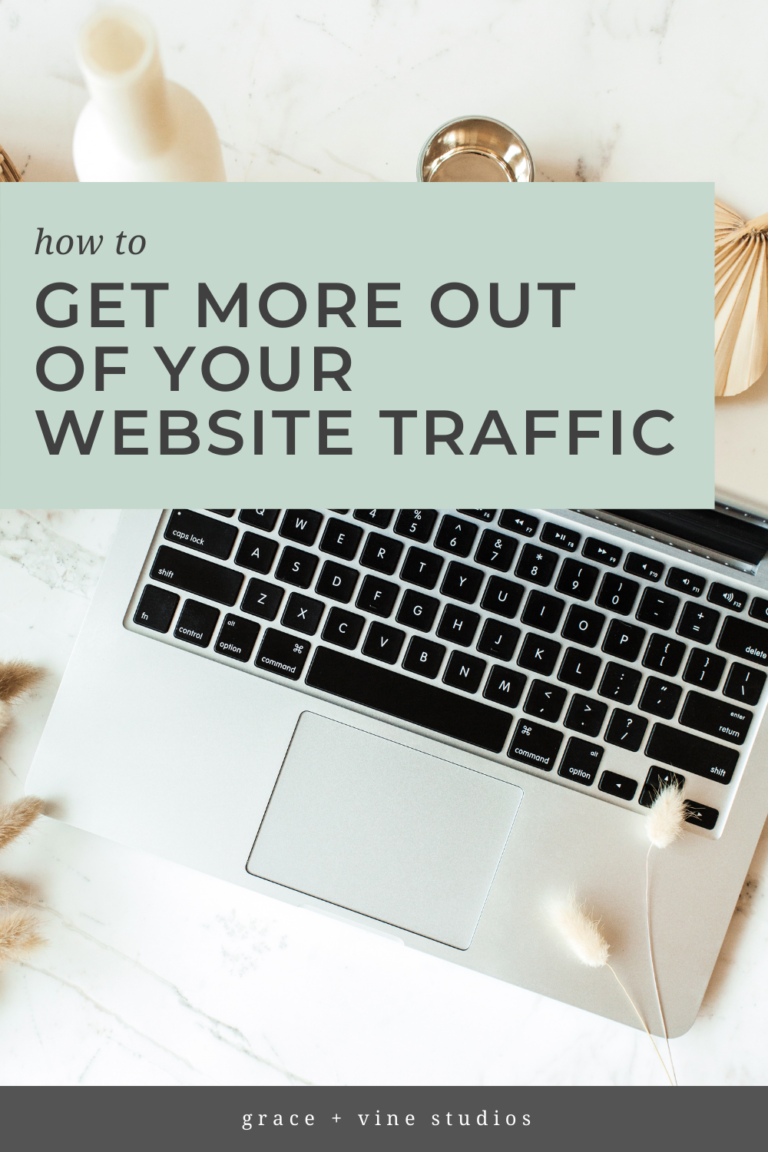 Never miss an episode! Get notification of new podcast episodes to your inbox.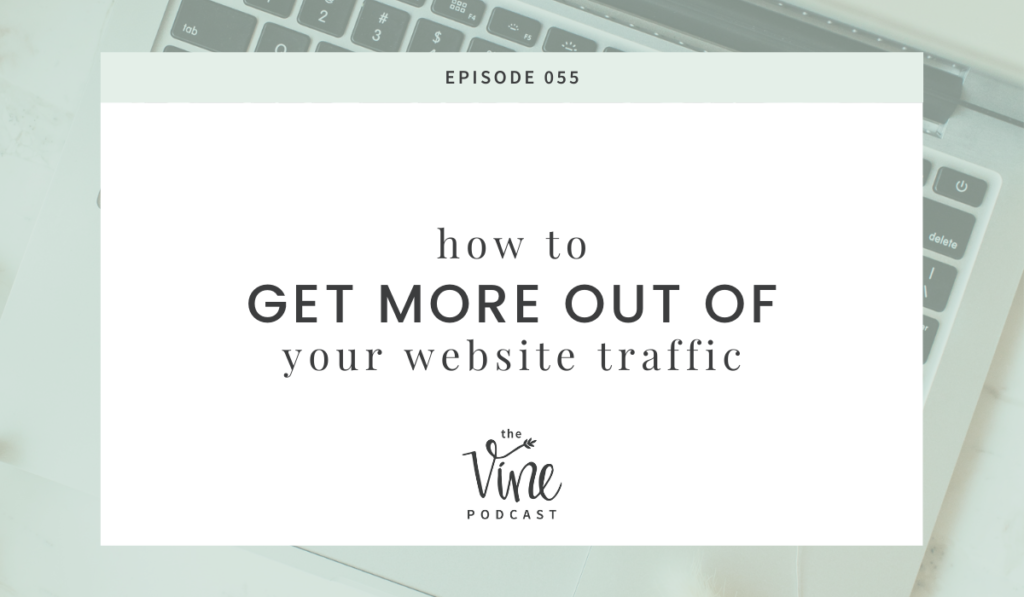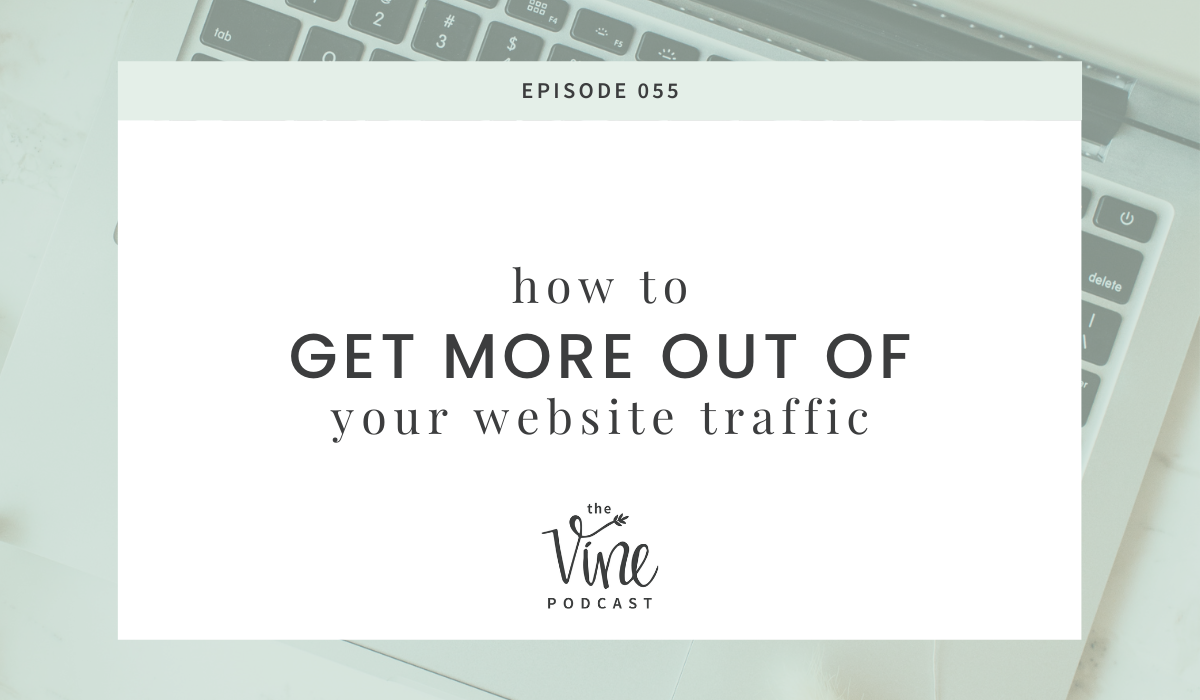 Can't listen to the episode? Read on for the transcript!
Let's talk traffic.
More traffic can lead to so many things for your blog, so it's no wonder that as a food blogger you're constantly chasing more traffic.
But what if part of the secret to growing your traffic was simply making some changes to the way you blog so that you can double down on the traffic you already have?!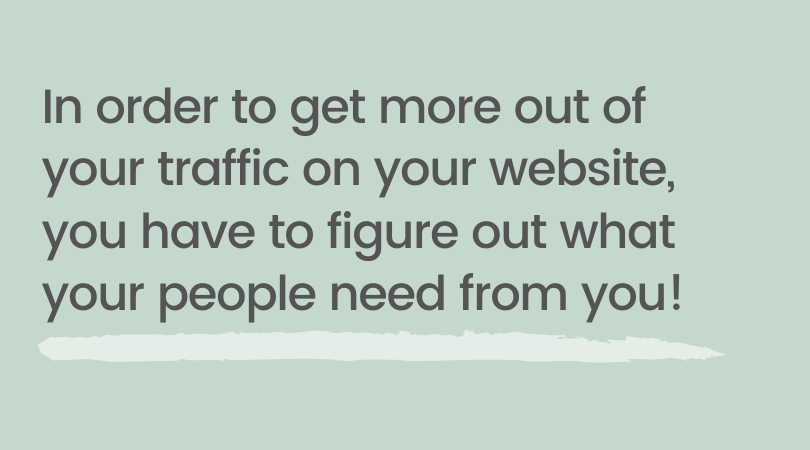 In order to get more out of your traffic on your website, you have to figure out what your people need from you! Yes, you might have random people coming to your site who are not your ideal people. BUT they still landed on your chicken casserole recipe for a reason, so you need to get in their head to figure out why.
Why are they searching for this post in the first place?
What other content would be helpful for them?
How can you make sure they see that other content?
How can you become a trusted resource for them? This applies whether or not they are your ideal audience.
Over the years designing website for food bloggers, I've noticed that there are so many prime real estate places that are missed when it comes to getting people to dig into your site more.
How to improve your user experience on your website:
Make sure that your website is not intrusive and overwhelming.
Limit the amount of pop ups, ads, auto playing videos, and other intrusion on your site.
I know it seems like these things are helpful, they may help with ad impressions and income, but they can be extremely overwhelming to someone visiting your website for the first time.
I am not saying don't run ads. But I am saying that if I have to exit out of more than 2 things on your website just to get the page to load, I'm leaving the site and finding something else.
Make sure your site is loading quickly.
Pagespeed is a way bigger topic than we have time for today, but take a look at your site and notice how quickly it loads. Does it load smoothly? Are things jumping around or is the layout messed up before it loads fully? These are all things you should pay attention to!
Know where you want your audience to go.
So often the end result for food bloggers is for someone to make your recipe. But then what?! Do you want them to make your recipe and never come back? My guess is no. You want them to come back and try more of your recipes!
Figure out the best next step for someone on your website. Knowing that will exponentially increase the user experience and you'll see a bump in your audience and traffic too!
Once you start considering these things, you'll be on your way to figuring out how to get people to stay on your website longer, which is the most important step to converting a random user from Pinterest or Google into a subscriber, audience member or raving fan!
This is exactly what my presentation is during The Food Blogger Summit which starts on October 26th. You'll learn how to keep people on your website longer so that you can get more traffic and therefore ad impressions, convert more people into loyal readers, and become a resource that people come back to!
If you haven't grabbed your free ticket to The Food Blogger Summit, stop what you are doing right now and go to thefoodbloggersummit.com to sign up. This 4 day virtual event is happening October 26-29 and you won't want to miss a second of this action packed event with 20 presentations from industry experts!
Pin for later
Come browse my Pinterest for more inspiration >>