Something that I have become more passionate about lately, is how we can as food bloggers diversify our revenue streams and build things that are not solely built on ad revenue. I think there is this huge push in the food blogging industry to get to the point where you can qualify for ads, but often times when you first qualify, they are not necessarily paying a ton of money.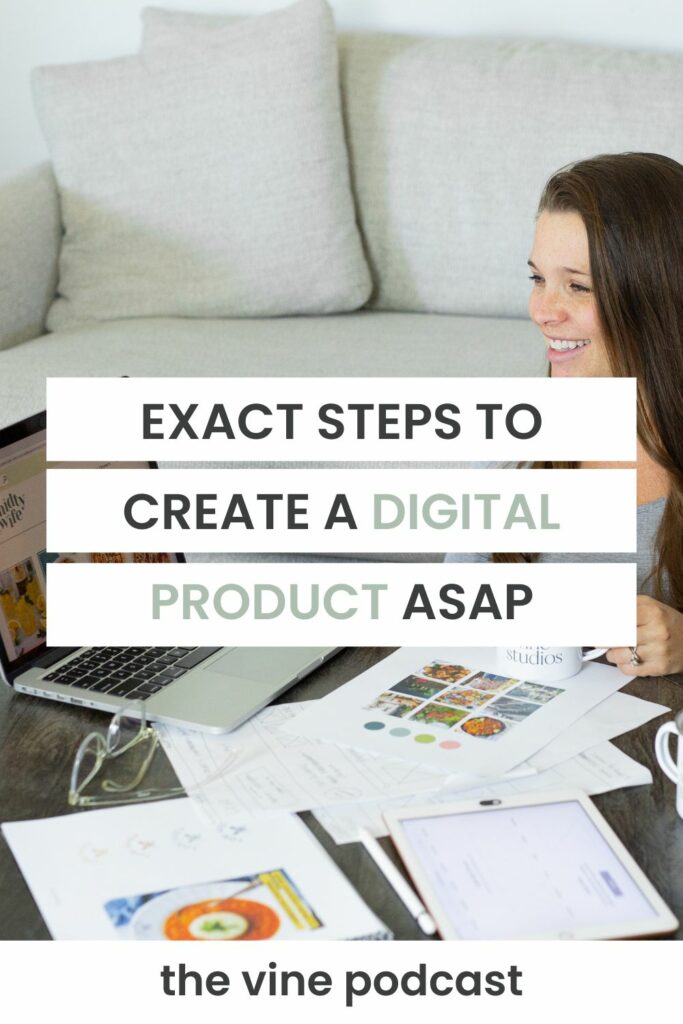 Never miss an episode! Get notification of new podcast episodes to your inbox.

Luckily, there is a wider variety of options available to bring more money to your business. With the following steps, I dive in to what you need to do to create an amazing digital product that can be a business game-changer.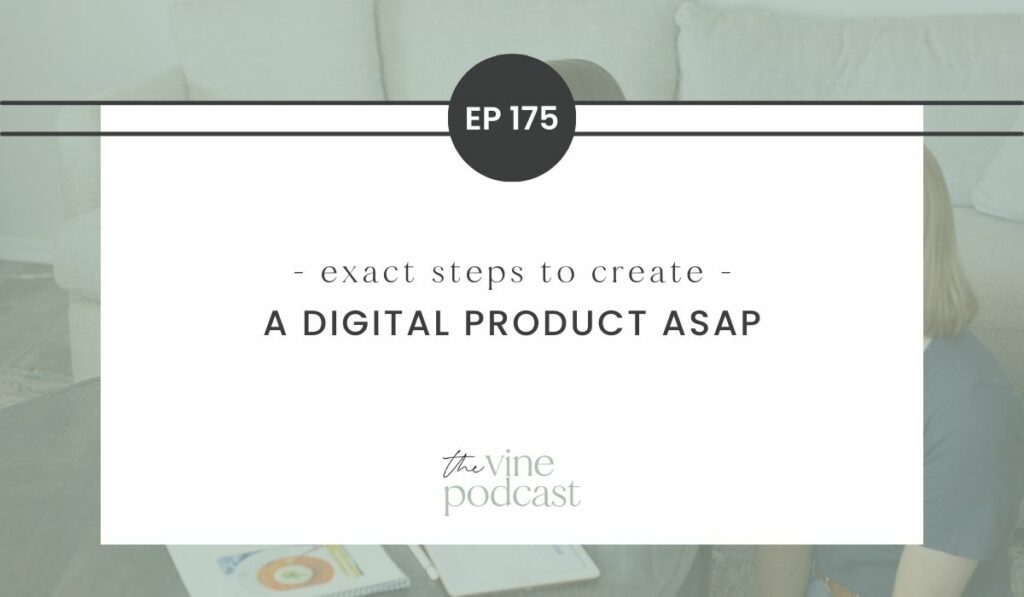 1. Decide what you want to sell – get creative!
First, you of course need an idea for a product! What would solve your reader's problems? Do you have something you do that is EASY for you but others struggle with?
Do not get overwhelmed with a 50 step product that won't help people. Think about the quick wins that would be easy to sell and the transformation you can promise.
2. Before you do anything ask your audience if they would buy it
Consider a PRE-SALE of the product before you even make it
3. Set your deadline – this is important
Setting a deadline allows you to work backwards from launch date to the creation of the product (or just the launch efforts if you are pre-launching).
4. Choose a platform (Convertkit, Flodesk, Sendowl, etc.)
Convertkit is currently my favorite because it is so easy to set up and integrates right with your email list. But Flodesk has a similar feature as well if you are using that. There are lots of options, so choose what you feel most comfortable with using.
5. Create the product
It's okay if it's messy! You can always get feedback on it from your readers and then adjust it as you need to.
6. Launch to your email list
Think through 2-3 emails that you want to send to your list. Remember that people don't see everything you send AND they need to hear about things multiple times before taking action. 2-3 emails about your new product should be the minimum.
You want to cover the who, what, when, where and why of your product.
Also consider objections and FAQs and include those in an email.
Then add it to your emails in the future! Regularly talk about this – put it in the footer of your email but also resend this "sales email" sequence quarterly.
7. Promote on social media
However you usually show up on social media, do that! Create graphics to share on Instagram stories and your feed, create a reel and share that way, create pins especially for digital products.
8. Last but not least, add your product to your website to promote!
Add to blog posts – create a reusable block you can insert into your blog posts.
Add to homepage (if it makes sense)
Add to your navigation
Add to sidebar
I hope this took some of the mystery out of creating a digital product and hopefully I gave you some encouragement to get this done!
I would love to hear your ideas!
If you have a couple ideas in mind for your product and you're not sure which way to go, feel free to send me a message over on Instagram @graceandvine! I'd love to chat through it with you and give you some support and encouragement as you diversify your revenue streams and build a digital product.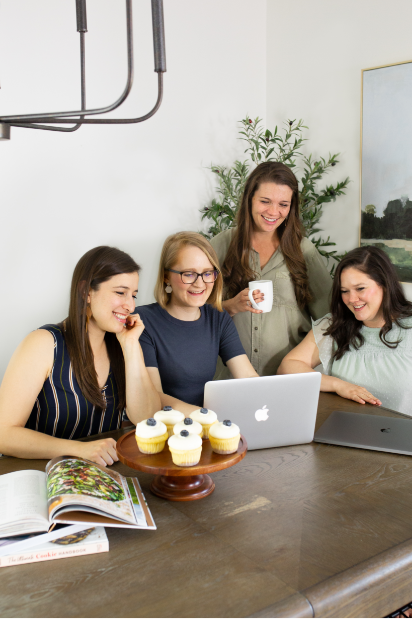 ready to take your food blog to the next level?
We work with food bloggers looking to stand out of the crowd through custom brand and website design.