Pip and Ebby is one of the original blogs that has been around for 8+ years! When Megan reached out she felt she had finally had discovered more about her audience and was ready to finally have a logo that reflected her brand and audience.
Megan and I have been connected through our podcasts and she was also a speaker at The Food Blogger Summit in both rounds. So when she reached out about working together, I was so excited!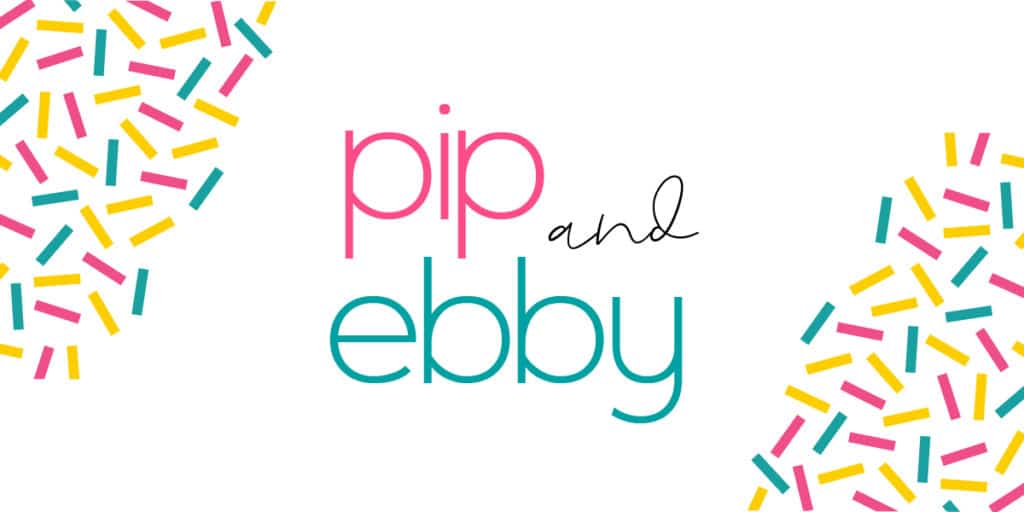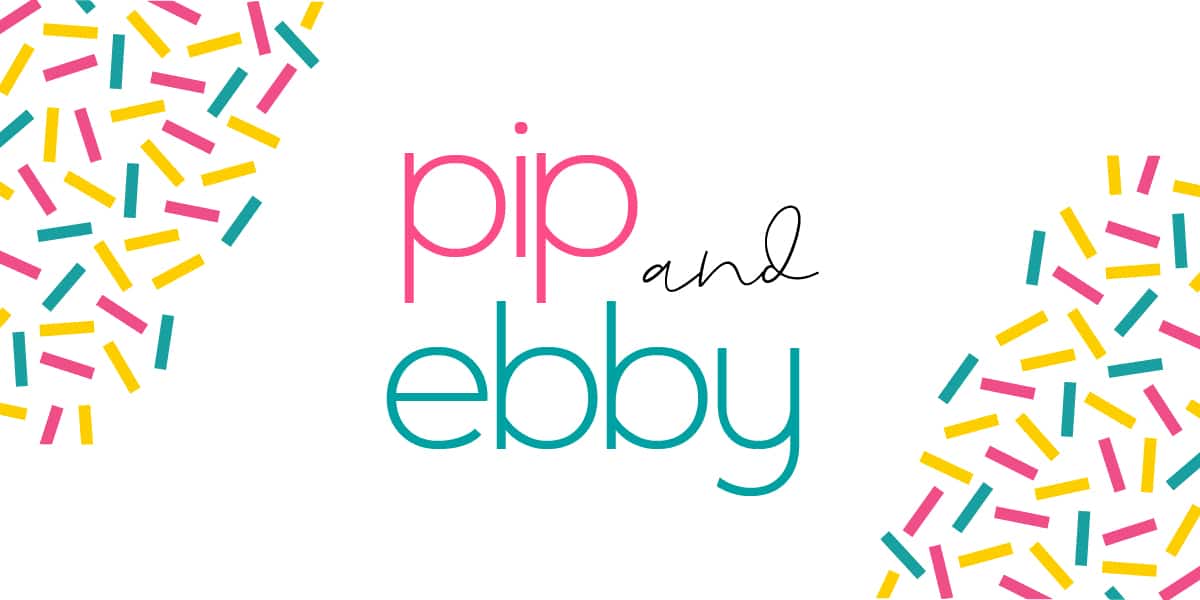 We are launching a new series of posts to start showing off our amazing clients and the projects we have been able to work on with them. We'll be catching up on these projects over the next few months and eventually be sharing these launches in real time! You can check out all of the client launches here.
Custom brand design for food blog: Pip and Ebby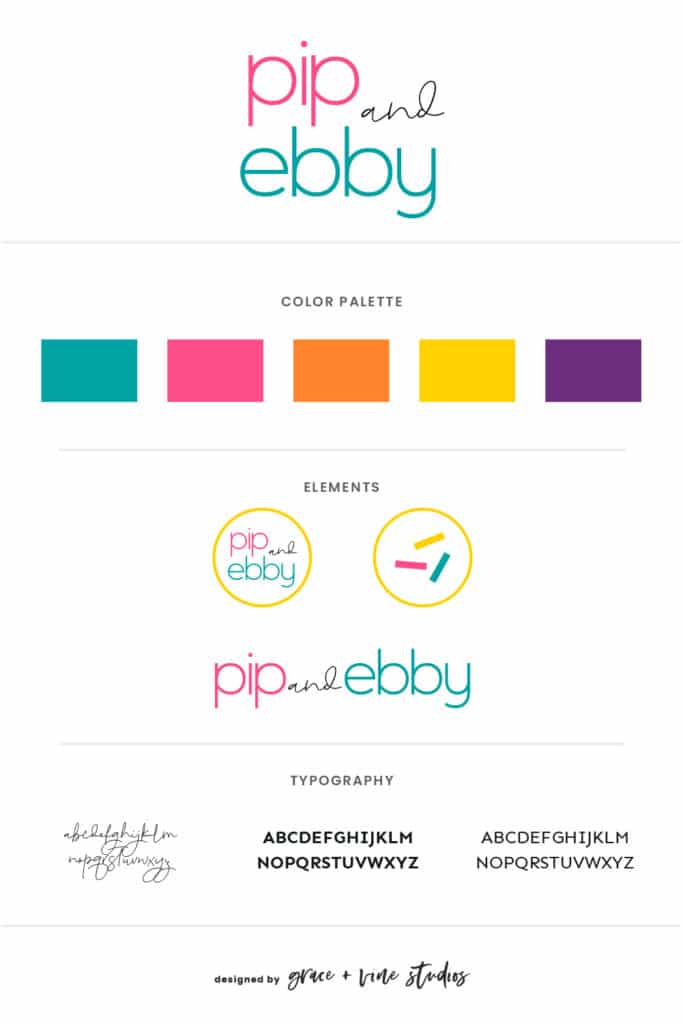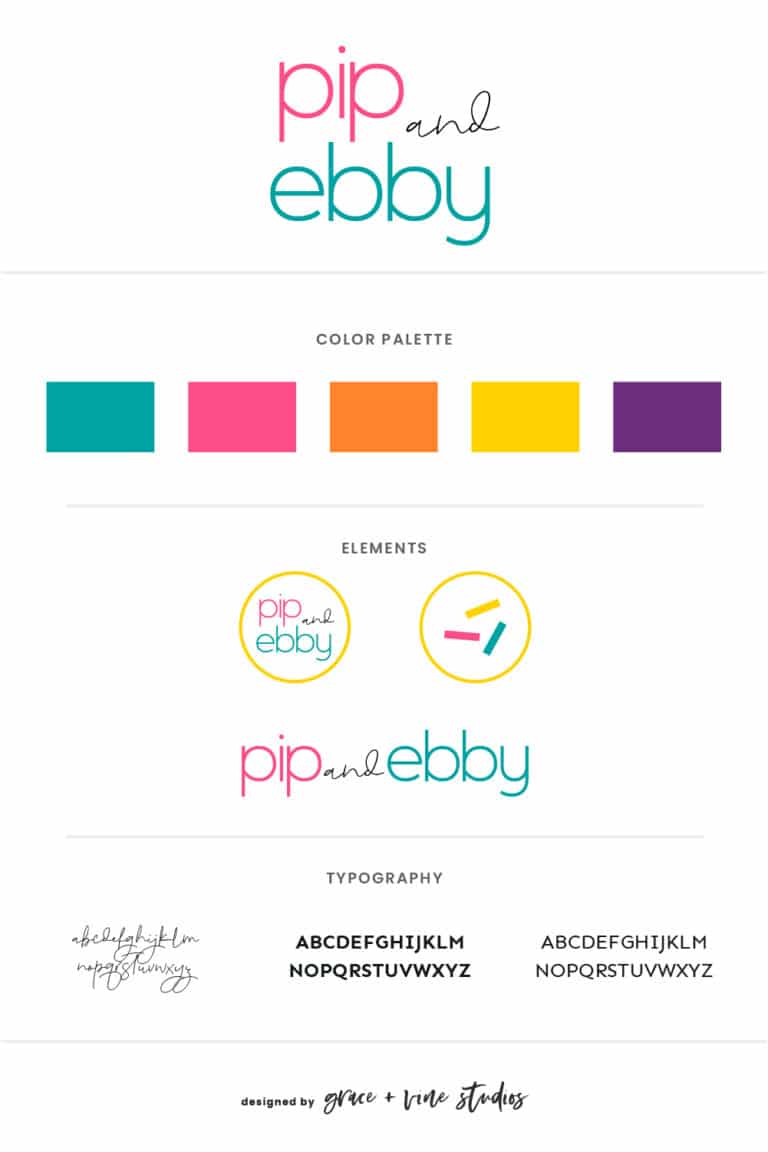 Project details: Brand Strategy & Logo Design
She felt like her current branding didn't reflect her core values of gathering people together and enjoying food together.
During our strategy call we really dug into some of her brand keywords and unpacked what they mean to her and her audience!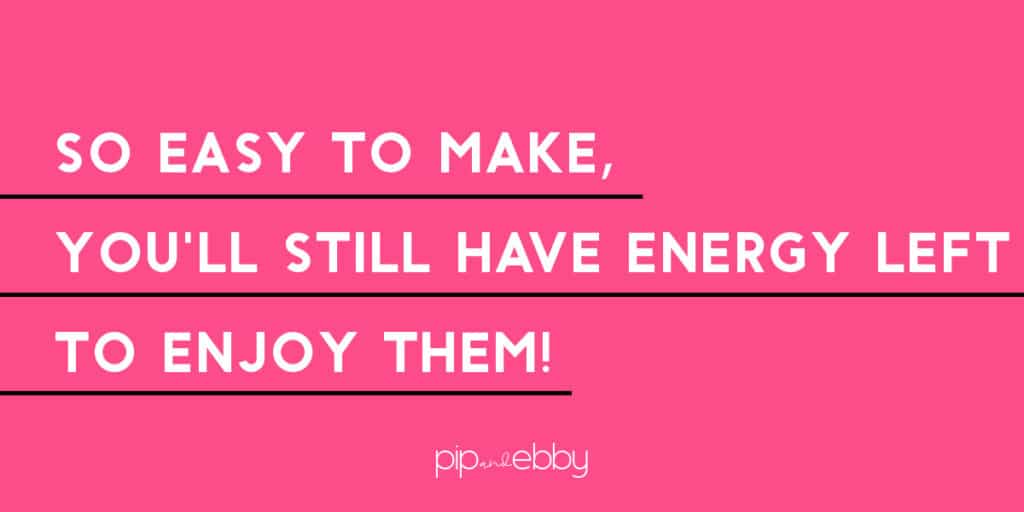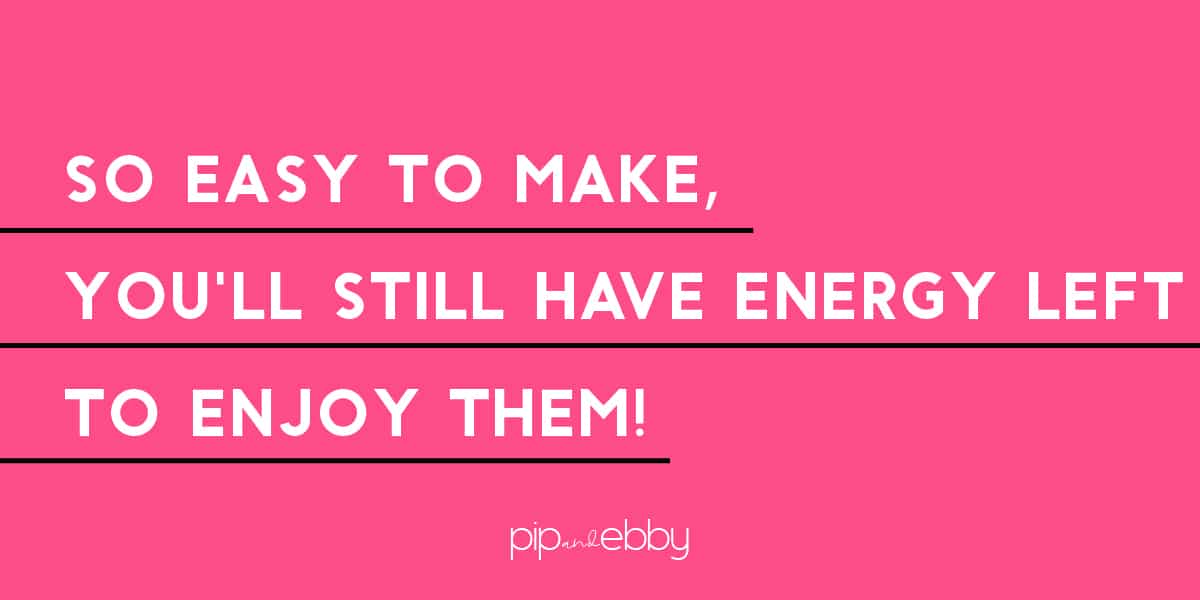 When I presented her branding she said:
Madison, I LOVE IT! You did such a great job of capturing the playful, colorful elements I want as part of my brand. The fonts in the logo are perfect and pair so well together. The colors are perfect, too. THANK YOU! I'm so excited to actually be proud of the way my website looks for the first time ever!
Megan added on our signature designer for a day package to infuse her branding onto her website and we were able to upgrade her website to the Feast Modern Homepage and bring new life to her overall site design!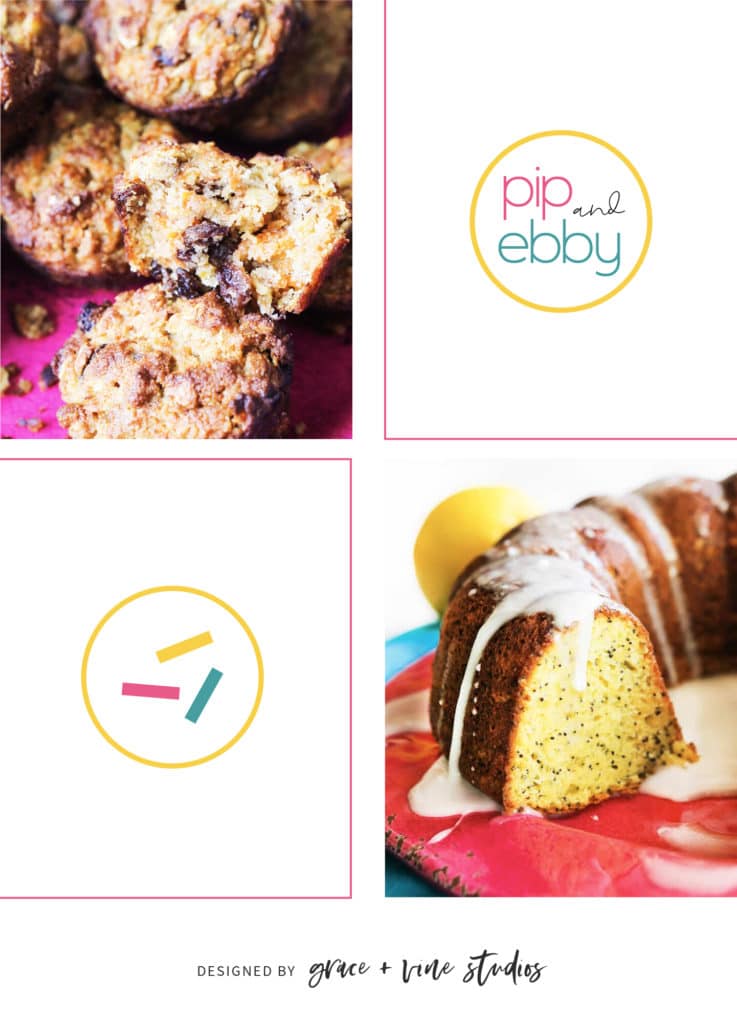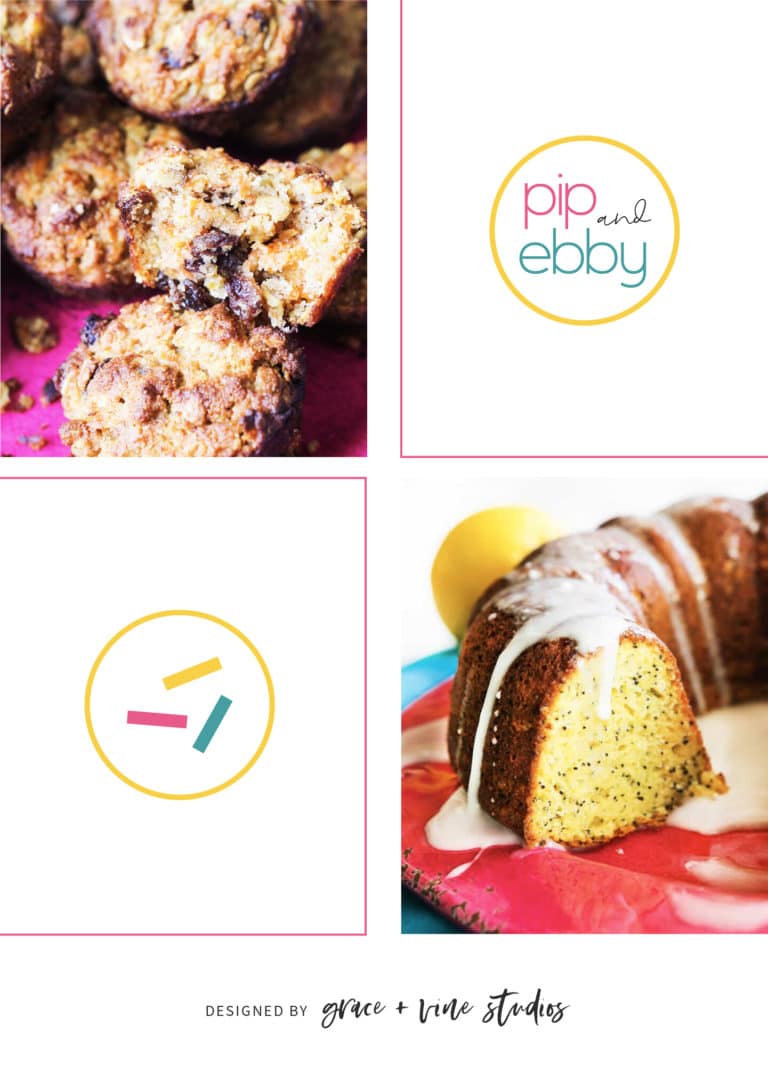 What the client had to say:
If refining or defining your brand is on your radar, Madison is your girl! She does such a great job of understanding exactly what your audience wants from you, what you need to deliver them and how to go about making it all happen. Madison is extremely easy to work with, receptive to ideas and very good at what she does!
Are you ready to up level your food blog with custom design and start making meaningful connections with your audience? Schedule a call to chat about how we can take your food blog to the next level.
Learn More
Pin for later
Come browse my Pinterest for more inspiration >>