Amy reached out in August to work together on her branding after finally tapping into a better idea of her blog's mission. Like a lot of food bloggers, her blog started on a whim after people kept asking her to share her recipes.
Having a nutrition background, Amy had a really good idea of what stops people from cooking better food. Once she realized that teaching her audience to create produce inspired recipes, she said the "ideas were falling out of her head" once she figured out the direction she wanted to go in!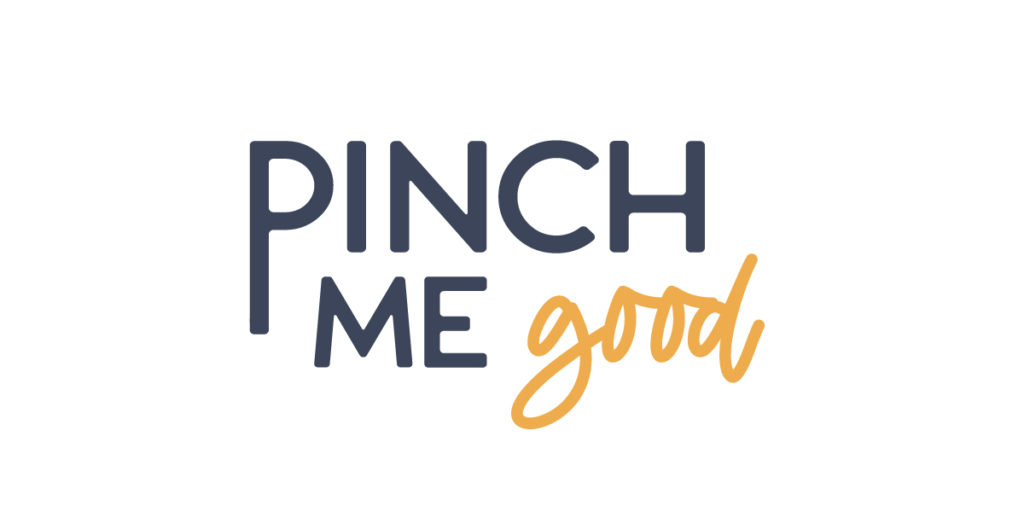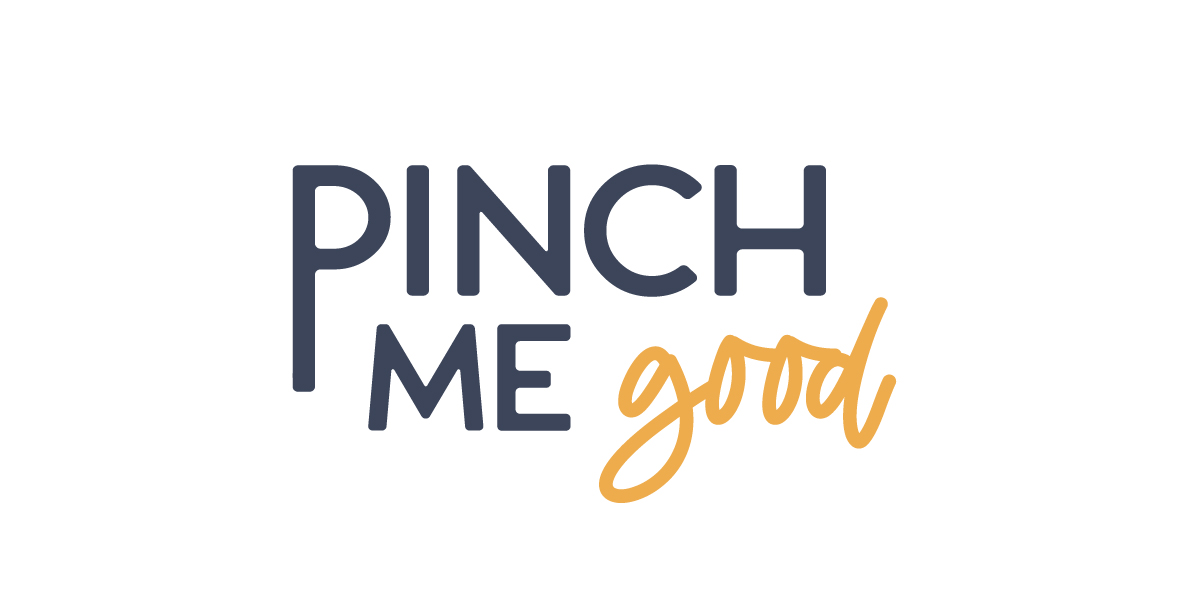 We are launching a new series of posts to start showing off our amazing clients and the projects we have been able to work on with them. We'll be catching up on these projects over the next few months and eventually be sharing these launches in real time! You can check out all of the client launches here.
Custom brand design for food: Pinch Me Good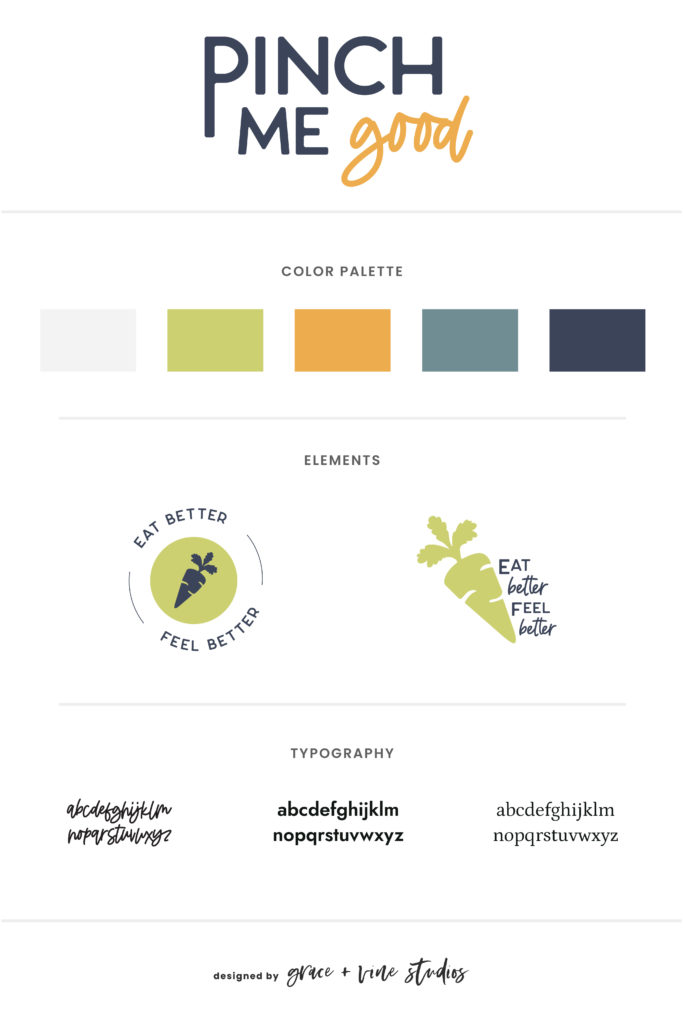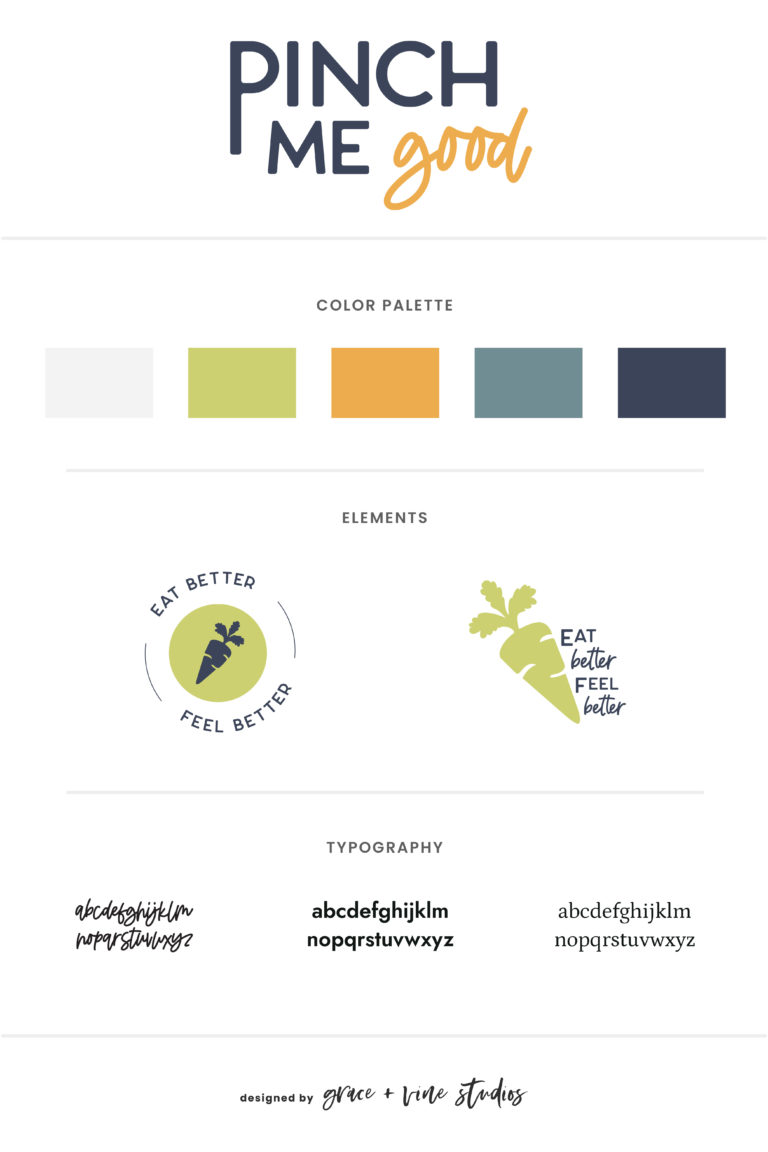 One thing I always dig into with my clients during our strategy session is what happens if your readers don't make your recipes. What do they lose?
For Amy's readers, it was pretty jarring! She said "Without these easy recipes, they just eat unhealthy food. They don't even go to the produce section because it's too hard. Gravitate towards the frozen vegetables. Buying premade food."
Her passion for sharing produce-inspired healthy meals was so evident in our conversations!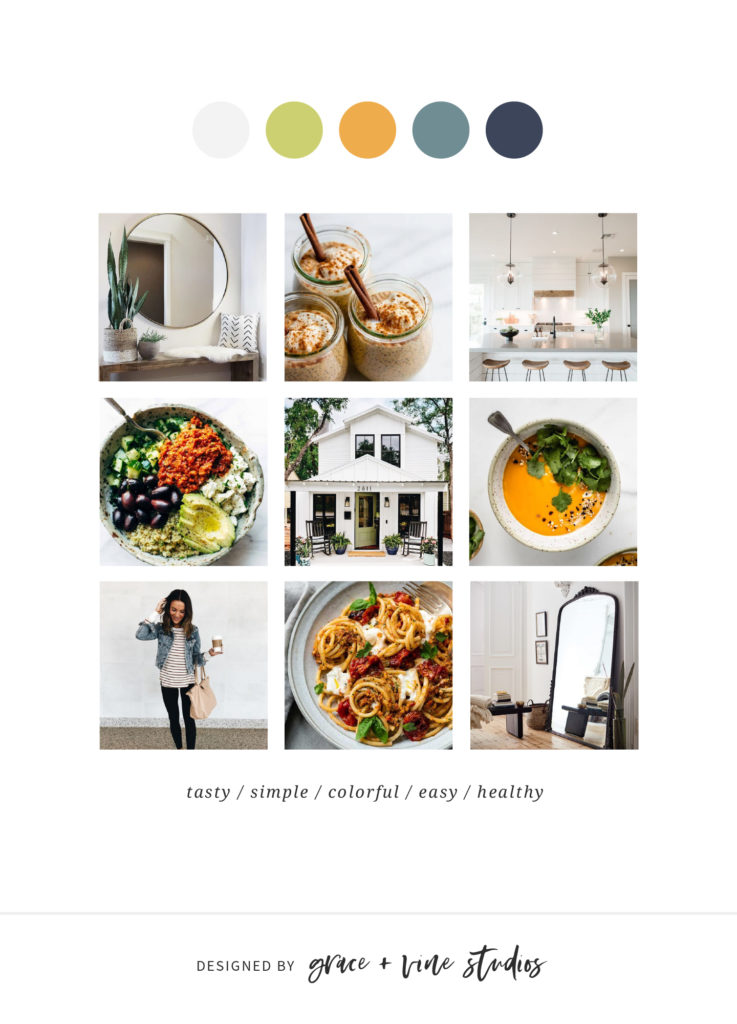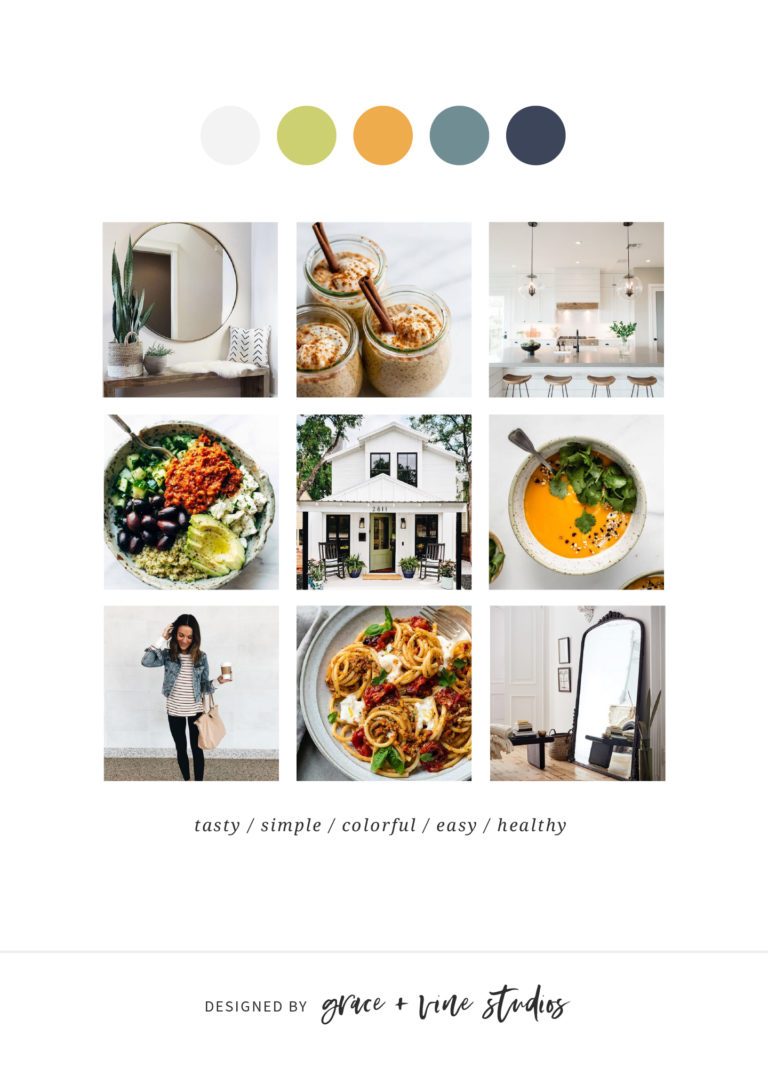 Project details: Brand Strategy & Logo Design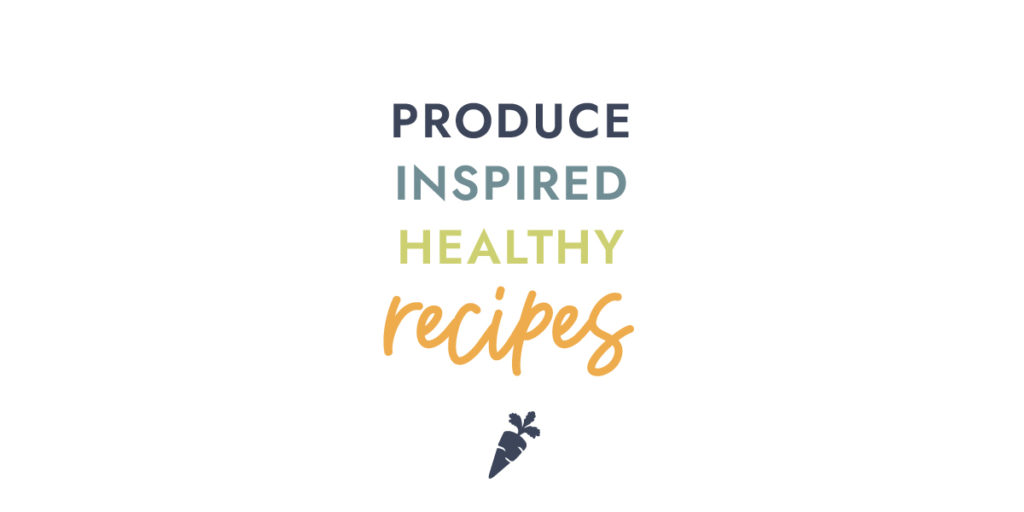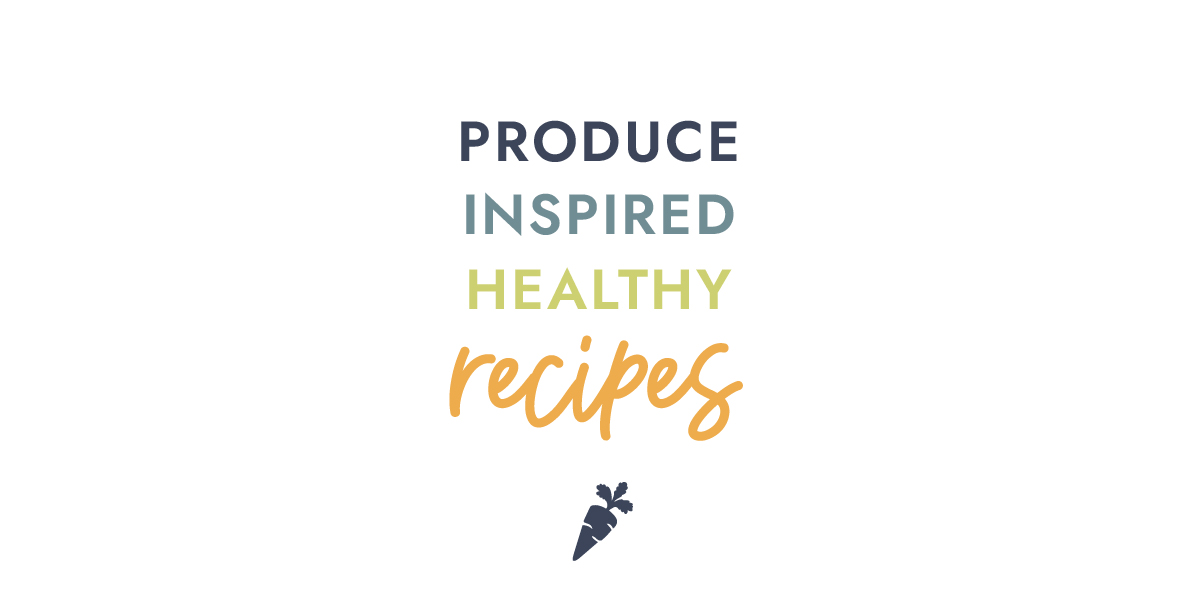 What the client had to say
"I felt that the process was easy, smooth, exciting and inspiring. You and your team did an awesome job pulling my ideas out of me and coming to a final design that is exactly what I wanted. I now have a brand and logo I believe in that my readers can also believe in as well."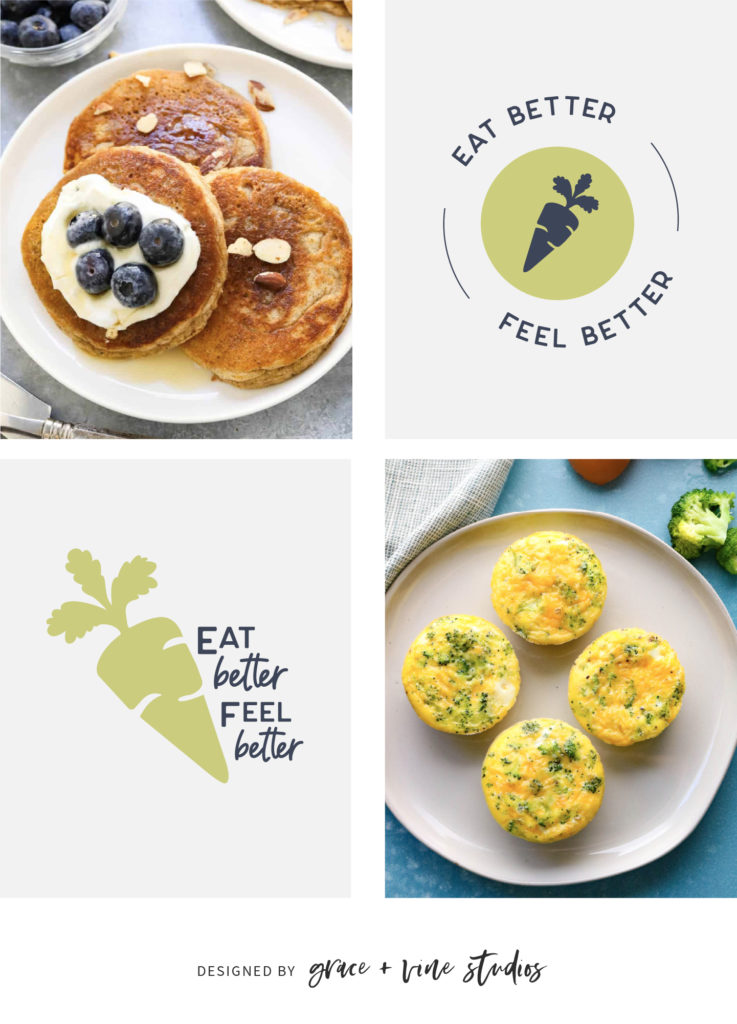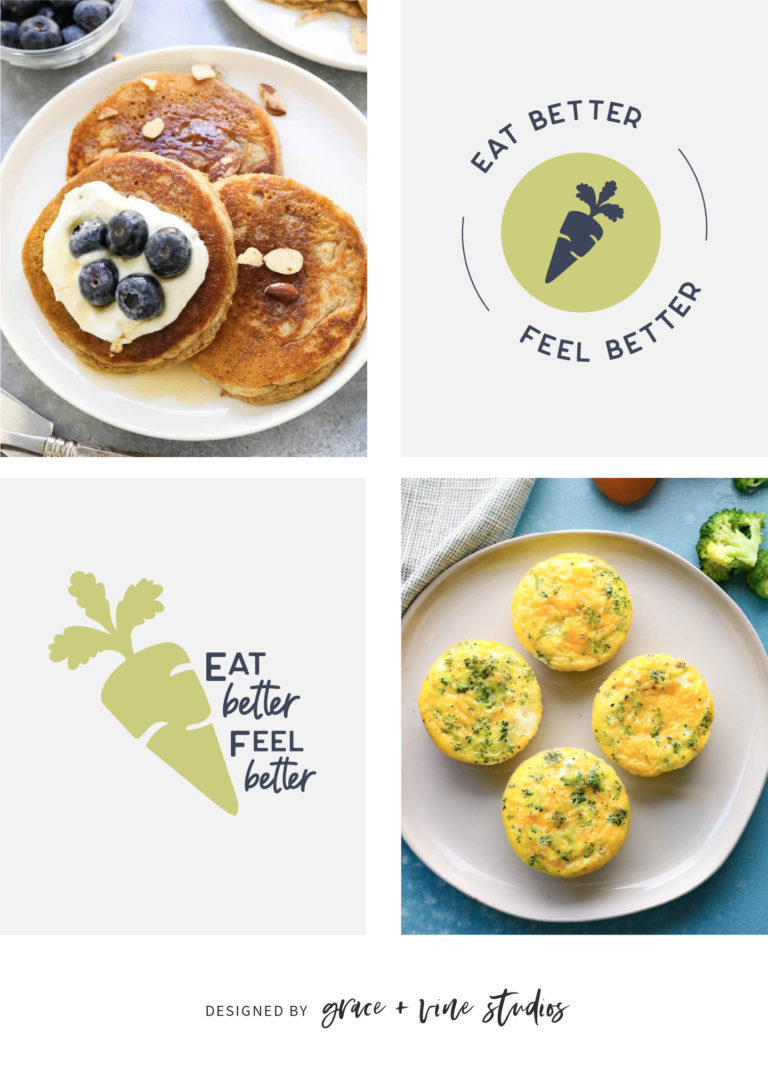 Are you ready to up level your food blog with custom design and start making meaningful connections with your audience? Schedule a call to chat about how we can take your food blog to the next level.
Learn More
Pin for later
Come browse my Pinterest for more inspiration >>