When Kathie of Kneady Girl reached out to me about working together to design her website for a new bread baking blog, I was so excited to get to walk through the entire process of starting a new blog with her. For Kathie, this was a second blog so she already knew the ins and outs of how to grow a blog.
When we had our strategy call it was so fun to connect with her over the love of doing things by hand, in her case in the form of baking homemade bread. Her passion for this new blog came through during our conversation as we really dove into the strategy behind this brand and how she would connect with her audience through her new website.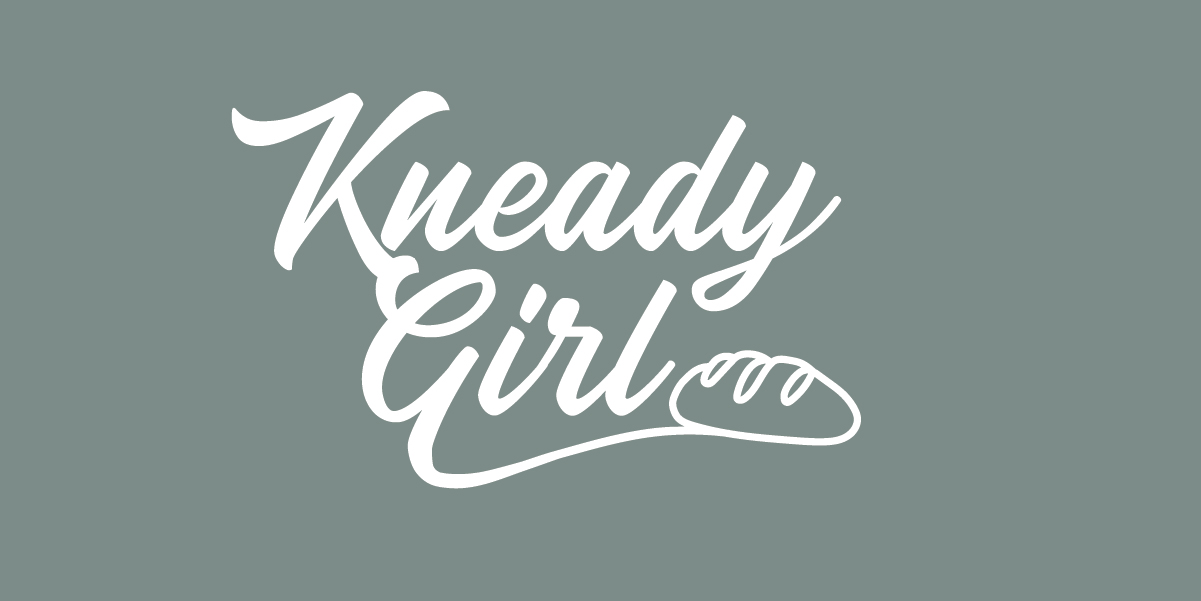 We are launching a new series of posts to start showing off our amazing clients and the projects we have been able to work on with them. We'll be catching up on these projects over the next few months and eventually be sharing these launches in real time! You can check out all of the client launches here.
Custom website for food blog: Kneady Girl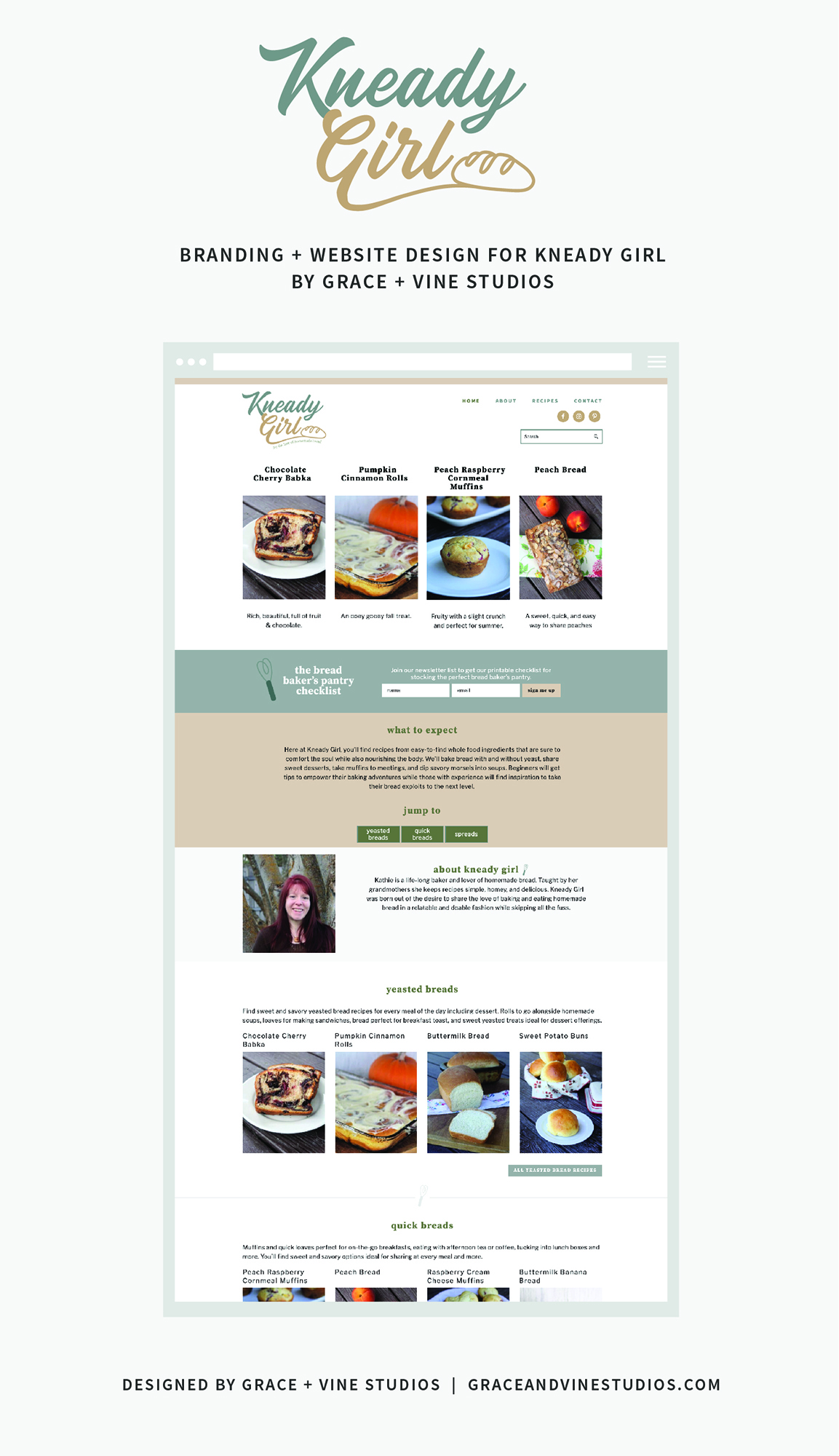 Project details: Brand Strategy & Logo Design | Website Design
One of Kathie's main goals was to grow her blog quickly using her SEO knowledge and hopefully qualify for an ad network within a year of launching her brand. When I checked in with her around four months after launching, she said:
The site is moving along well and I'm already doing nicely with SEO and keyword ranking. I can only hope that will improve with time – it always takes time.
What the client had to say
What would you tell someone considering working with Grace + Vine Studios?
Working with Madison was simple and effective. The process was easy to move through which is important but the beautiful results are the key, of course. It was easy to explain my ideas even when they were not completely formed through her process so that she could then turn that into a design and site that people can move through and is easy on the eyes.
Are you ready to up level your food blog with custom design and start making meaningful connections with your audience? Schedule a call to chat about how we can take your food blog to the next level.
Learn More
Pin for later
Come browse my Pinterest for more inspiration >>