Eats by April is the place to be for healthy, gluten-free free recipes the whole family can dig into. April shares recipes for busy moms with gluten intolerance and takes all the guesswork out of going gluten-free for life so that she can focus on living a healthy life with her family. Finally ditching all diets for good and breaking free from strange food rules, moms feel at home with the recipes, tips, tricks and resources. Backed by science as a dietitian and her personal experience with years of bloating and nausea from gluten-intolerance, Eats By April takes her community on a step-by-step journey of discovery to learn how to make easy and healthy gluten-free recipes. In turn, April's hope is that other moms can find the relief from gluten and ultimate freedom like she's found.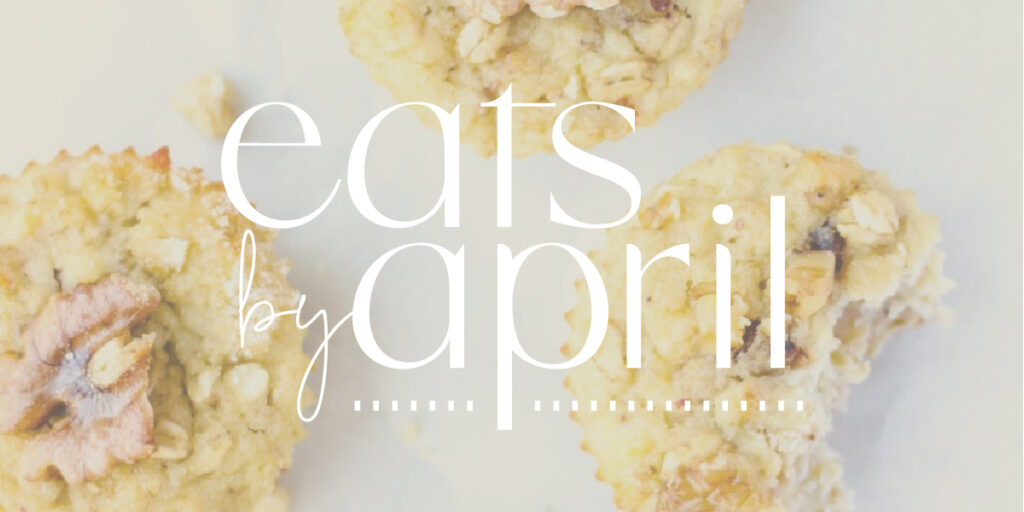 We are launching a new series of posts to start showing off our amazing clients and the projects we have been able to work on with them. You can check out all of the client launches here.
Custom brand design for food blog: Eats by April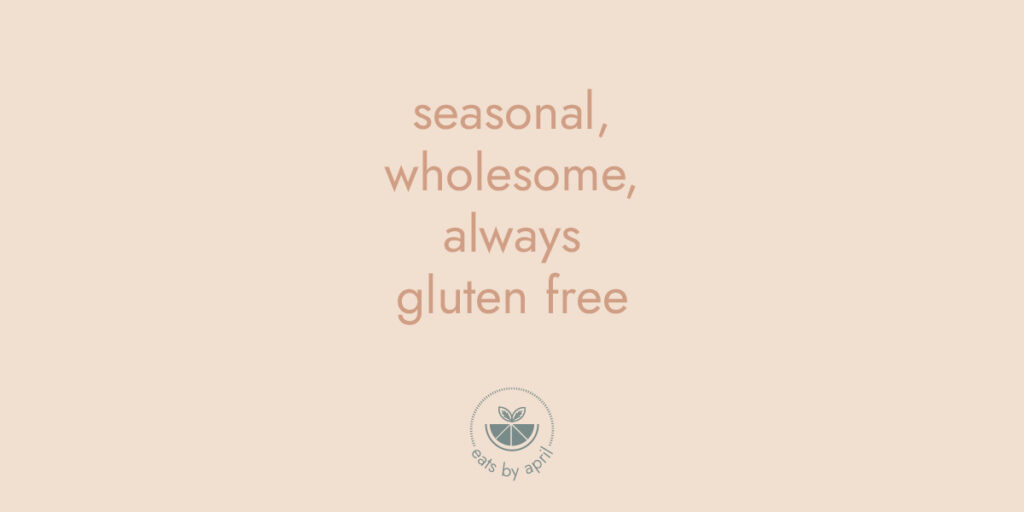 Project details: Brand Strategy & Logo Design | Ebook & Pinterest Templates
April wants to help families figure out if they are in fact sensitive to gluten, via her 14 day reset OR if they're already doing gluten-free, have easy and healthy recipes her readers can make for their families. She would also like to be a resource for both groups. She doesn't want being gluten free to be overwhelming for her readers.
One goal that April has is to create a Youtube channel showing different recipes for her subscribers. She wants her readers to see that they don't just have to eat lettuce and chicken. She wants her readers to easily be able to expand their recipes for being gluten-free.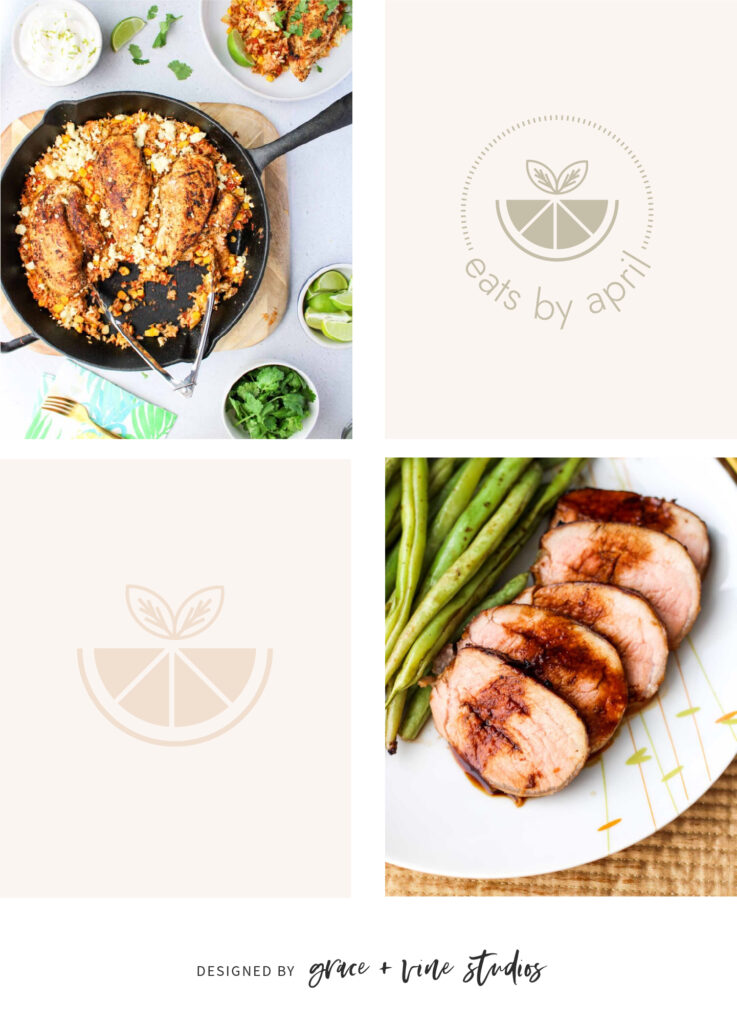 April wants her readers to be free from the "should I / shouldn't I" eat this or that. She also wants them to have the skills – cooking, grocery shopping and kitchen organization to support the goal they are trying to achieve. April also wants her readers to get the results that they are looking for: getting the RESULTS no more symptoms from gluten intolerance, a little weight loss, and freed up "headspace" to focus on other aspects of their life because the "what to eat" part is taken care of.
April shared this about her experience working with the Grace and Vine team. "My cohesive branding has allowed me to create images for resources and blog post soooo much faster. And because of that I'm approaching my goal of getting into Mediavine sooner than anticipated! And plus, it's just so dang gorgeous all around!"
Are you ready to up level your food blog with custom design and start making meaningful connections with your audience? Schedule a call to chat about how we can take your food blog to the next level.
Learn More
Pin for later
Come browse my Pinterest for more inspiration >>