Stephanie and Copykat Recipes have been around the blogging world for over 20 years! In that time she's tried lots of things, from custom websites to a premade theme. When she reached out she was looking to make some customizations to her current theme, but struggled with some pagespeed issues. Ultimately we decided to go with a custom website to give her brand a complete overhaul!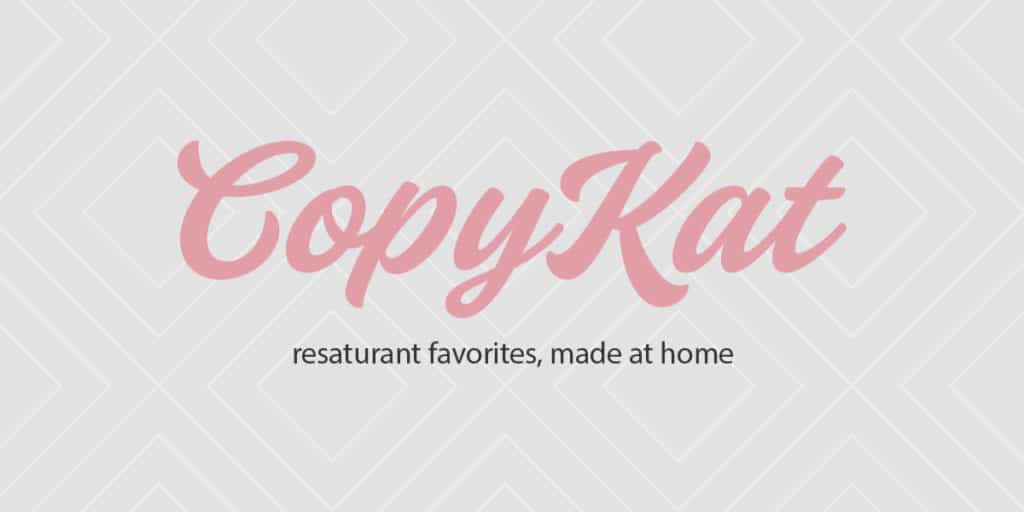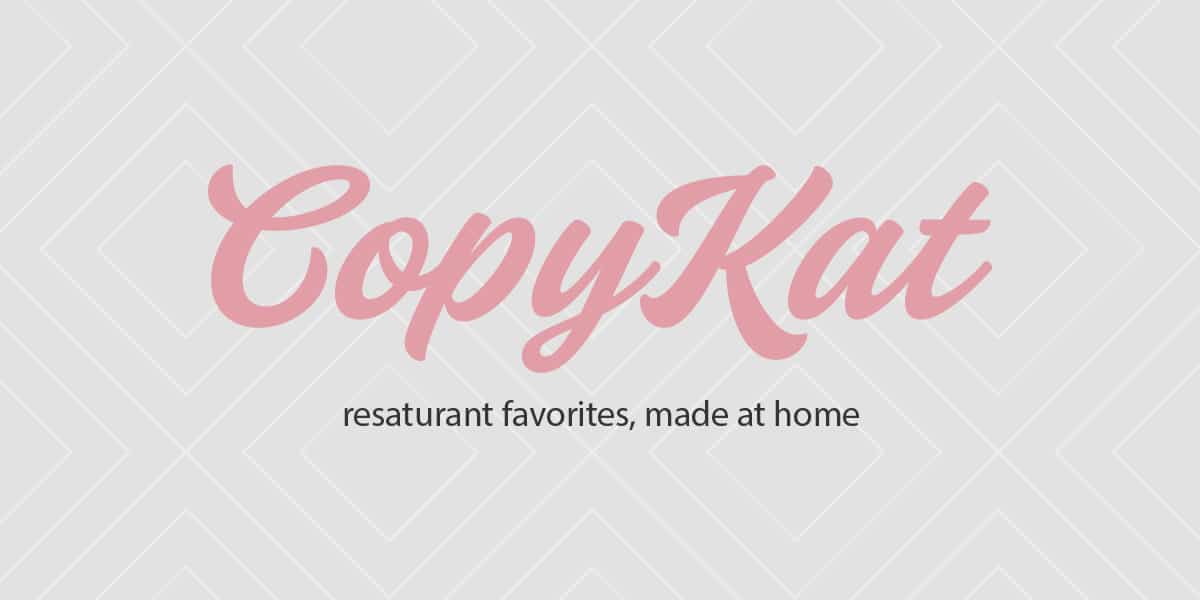 We are launching a new series of posts to start showing off our amazing clients and the projects we have been able to work on with them. We'll be catching up on these projects over the next few months and eventually be sharing these launches in real time! You can check out all of the client launches here.
Custom brand design for food blog: CopyKat Recipes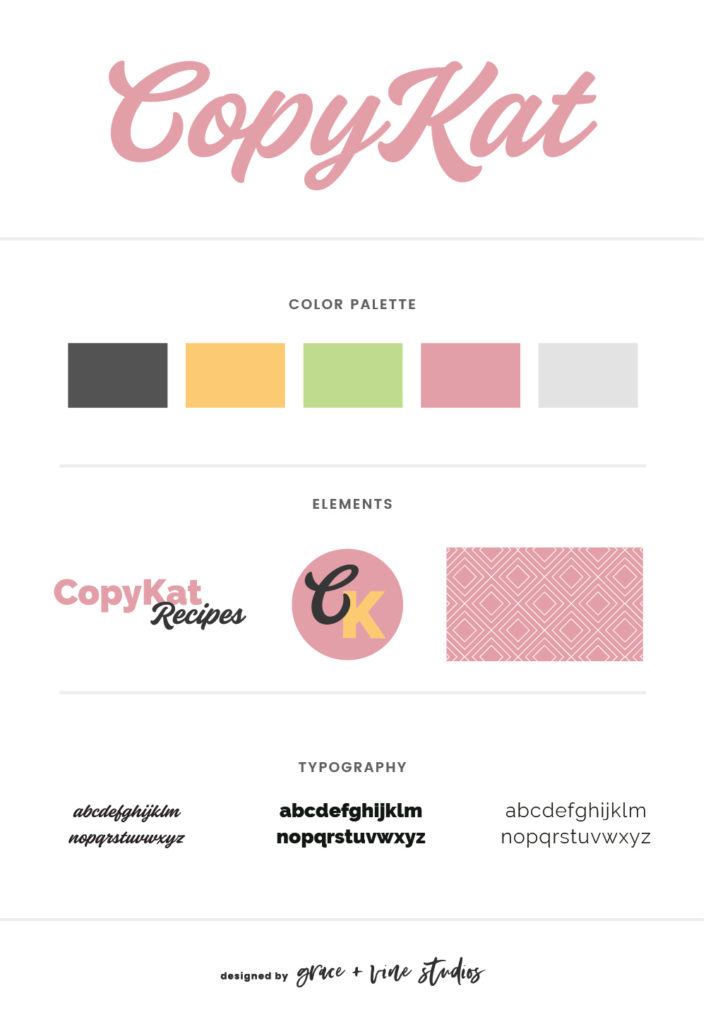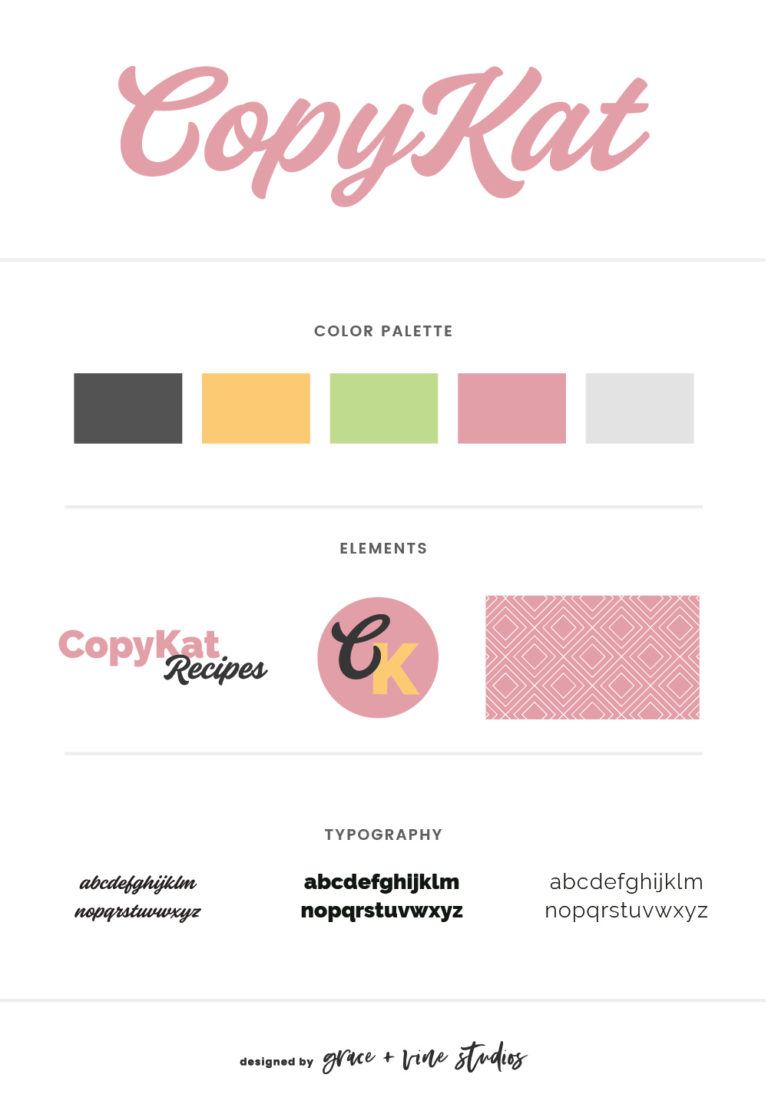 Project details: Brand Strategy & Logo Design | Website Design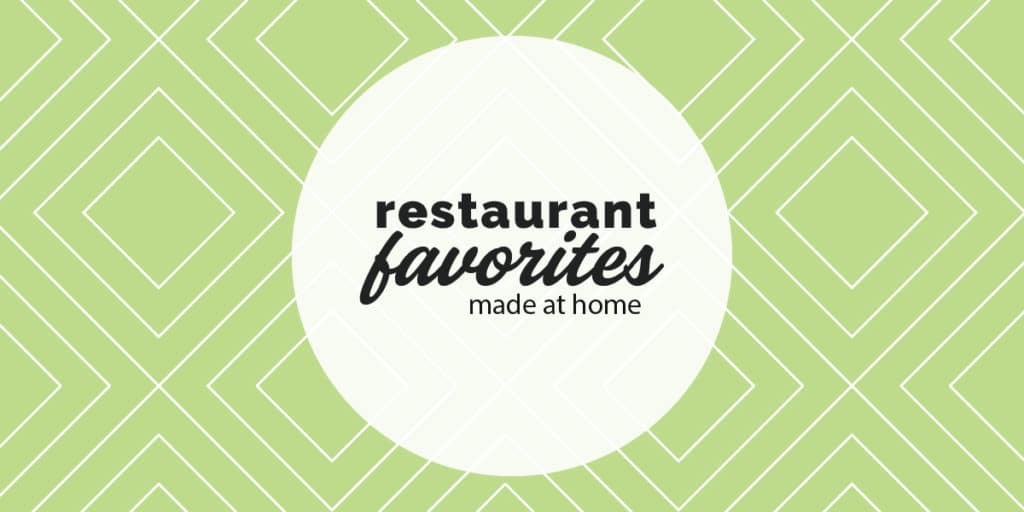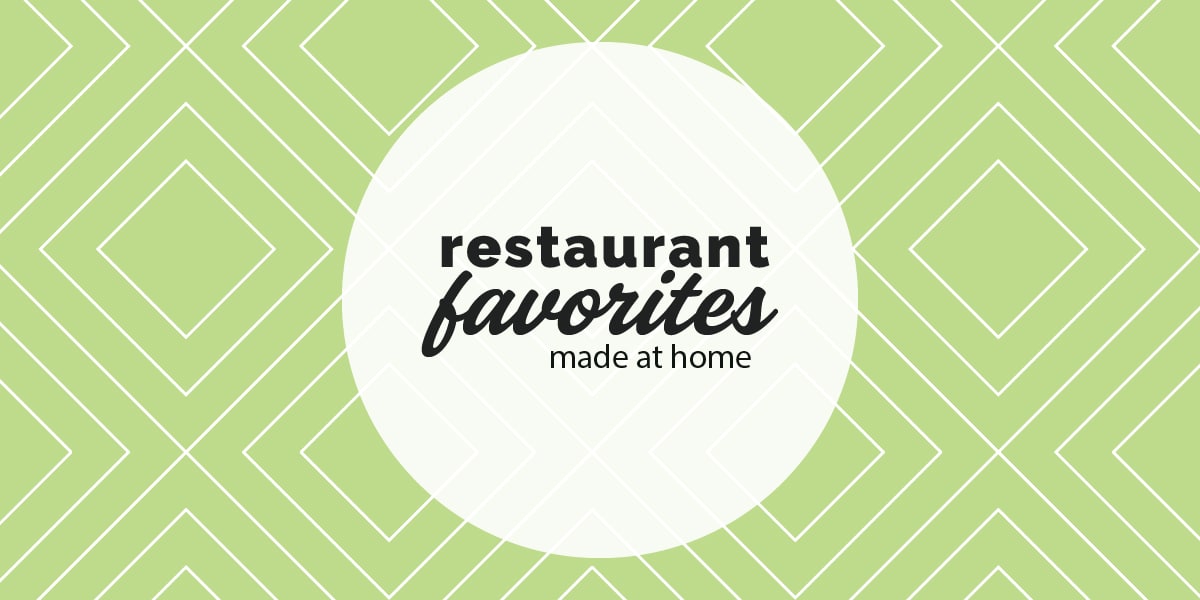 Copykat.com site has over 1500 posts and needed an easier way to showcase her content and make it easy to find what readers were looking for. She shares restaurant favorite recipes that you can easily make at home.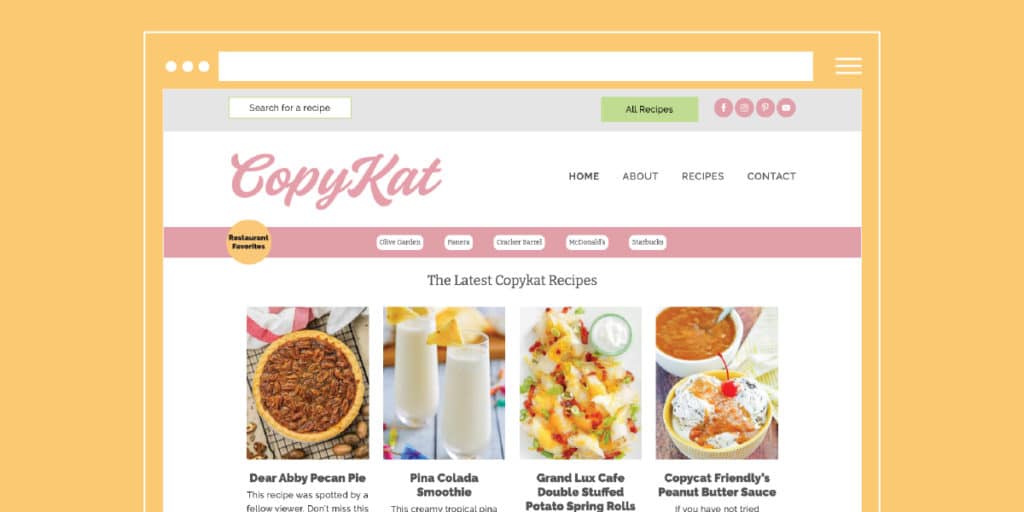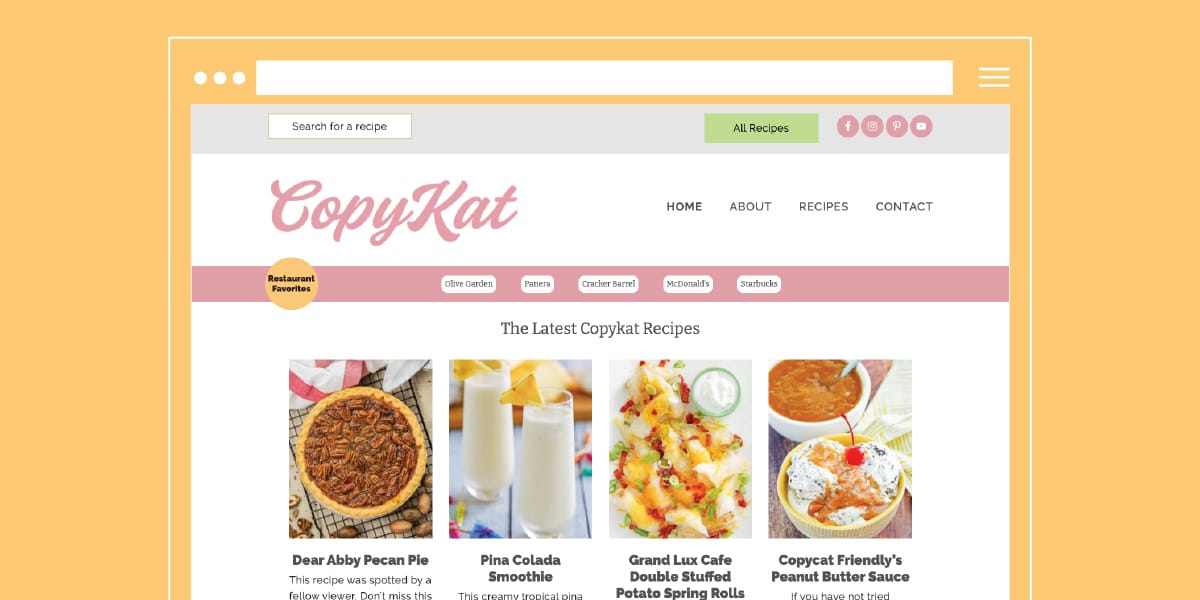 We decided to create a way to dive into her content by recipe name and recipe type since readers are often looking for recipes from their favorite restaurant! We also created a custom category template to break down her larger categories by subcategories.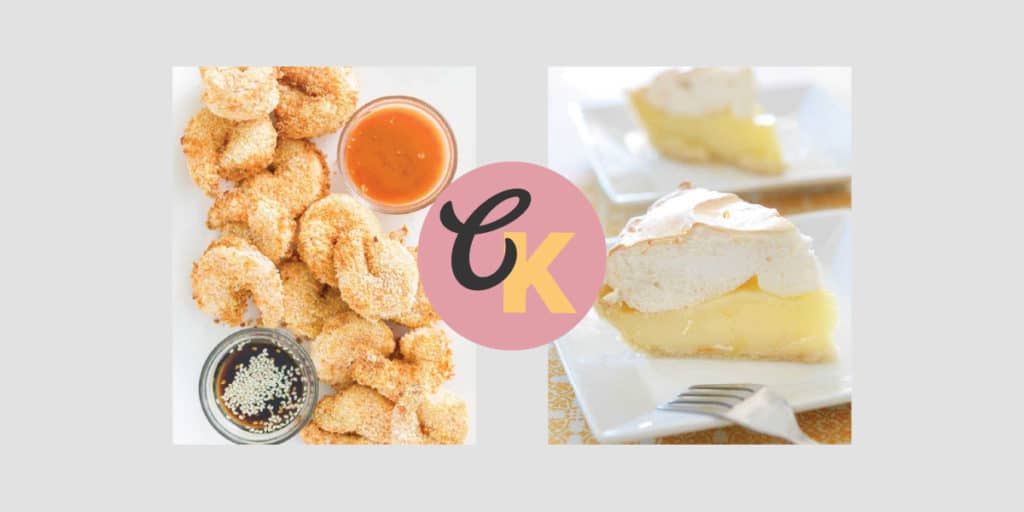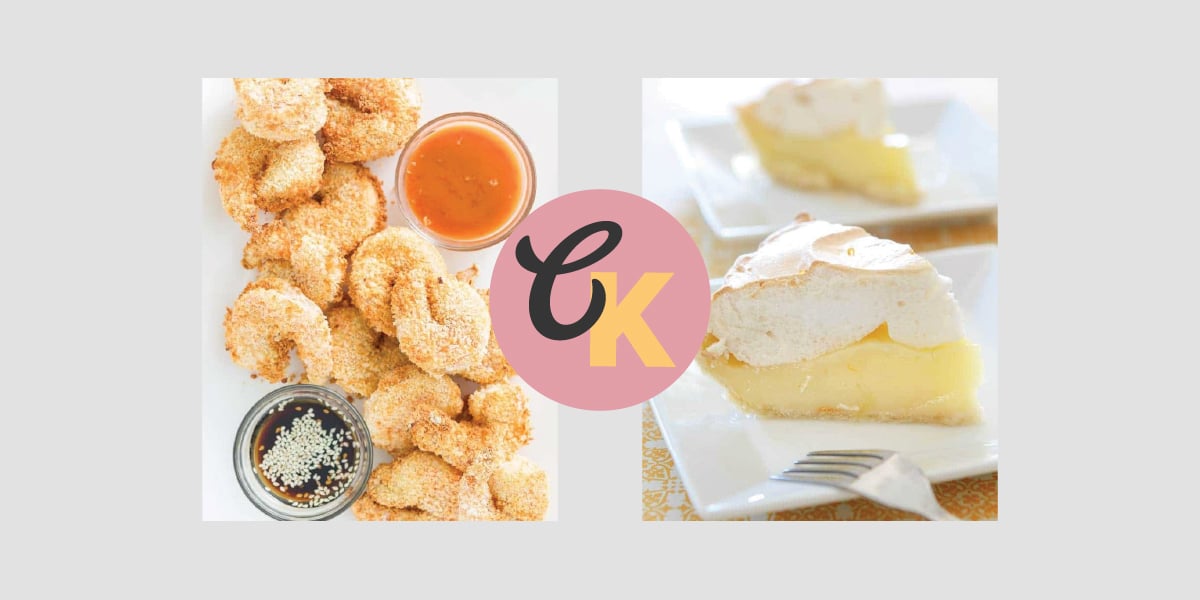 This project had a fun and bright color palette and a mid-century pattern as an accent through the website and custom category template!
Are you ready to up level your food blog with custom design and start making meaningful connections with your audience? Schedule a call to chat about how we can take your food blog to the next level.
Learn More
Pin for later
Come browse my Pinterest for more inspiration >>