Optimizing your blog post images is essential to maintaining your food blog's site speed and keeping your site running smoothly. In today's episode I'll share some strategies for making sure you are properly optimizing your blog images!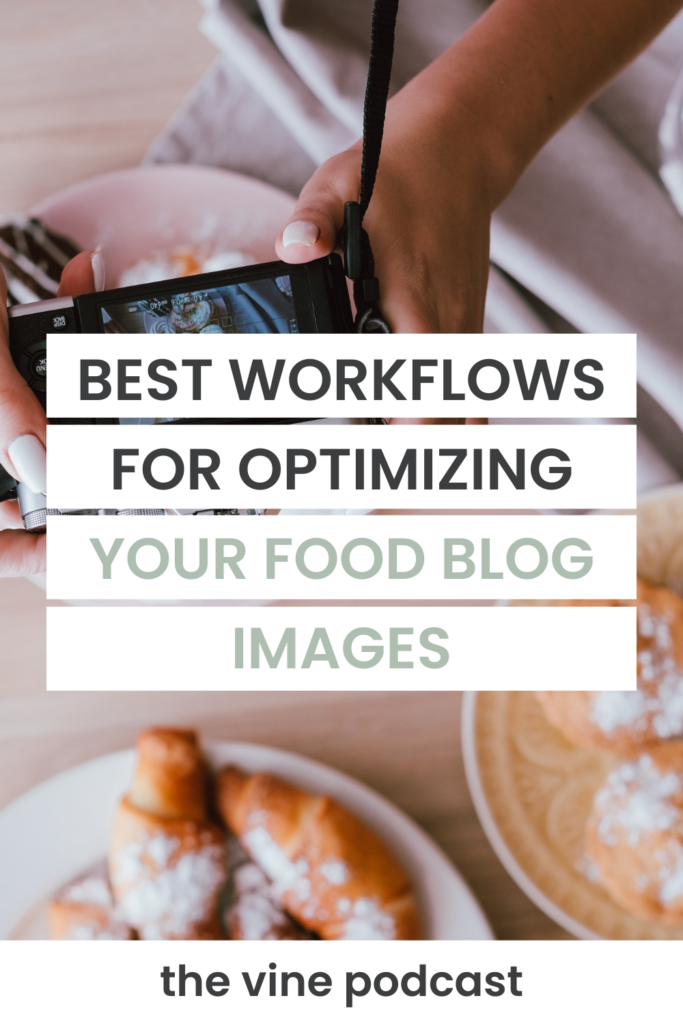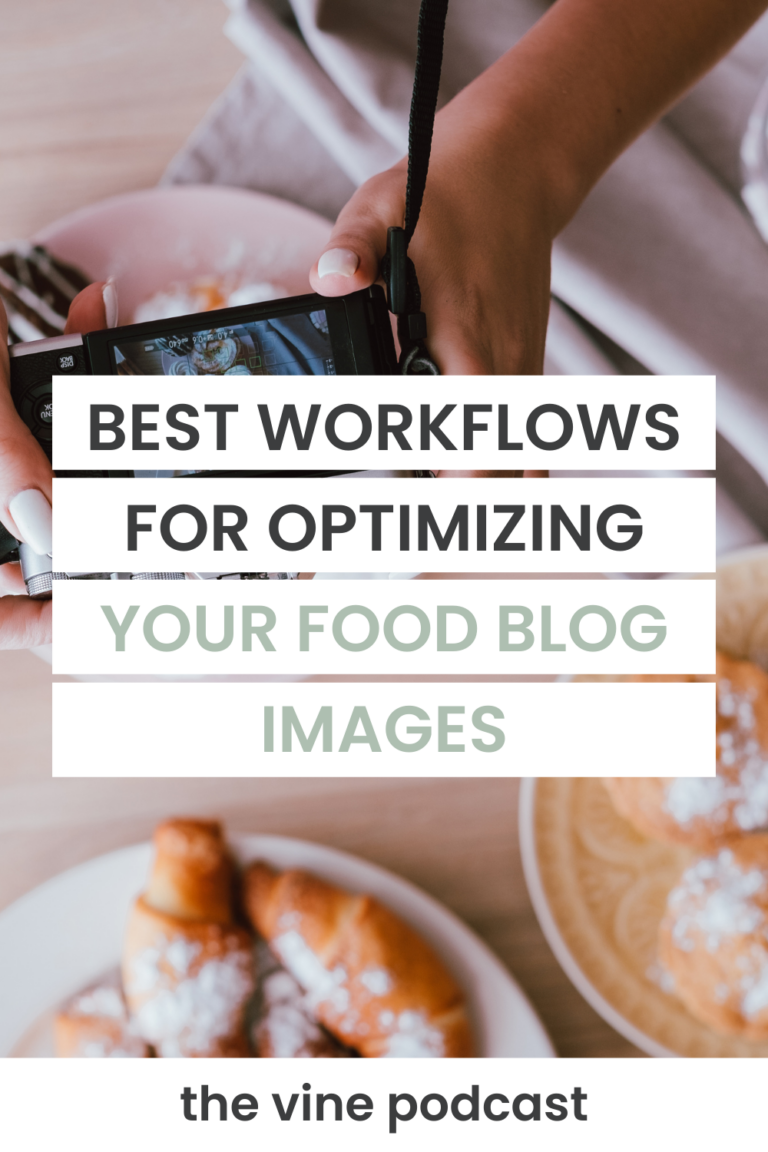 Never miss an episode! Get notification of new podcast episodes to your inbox.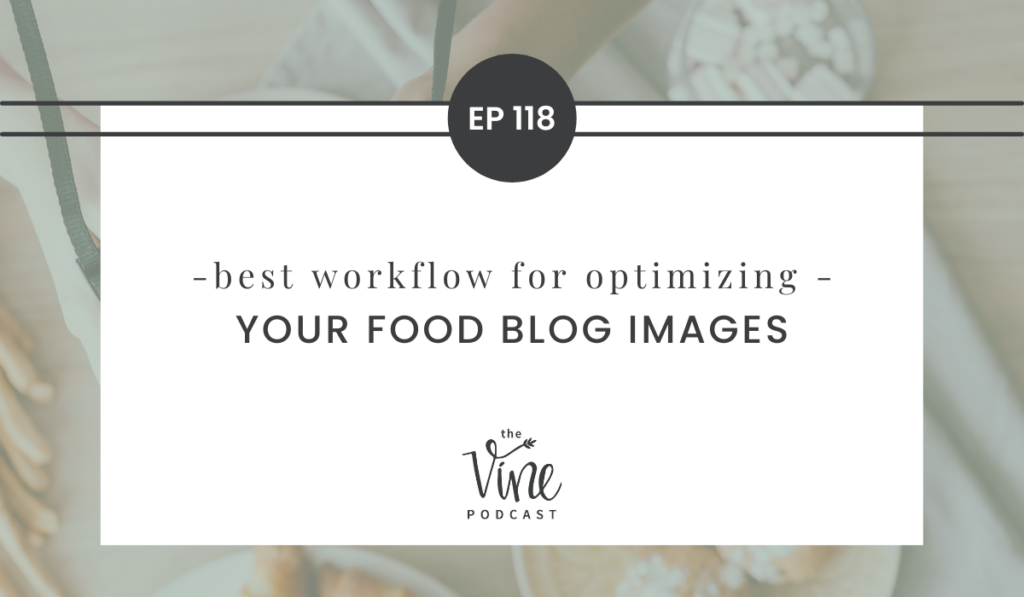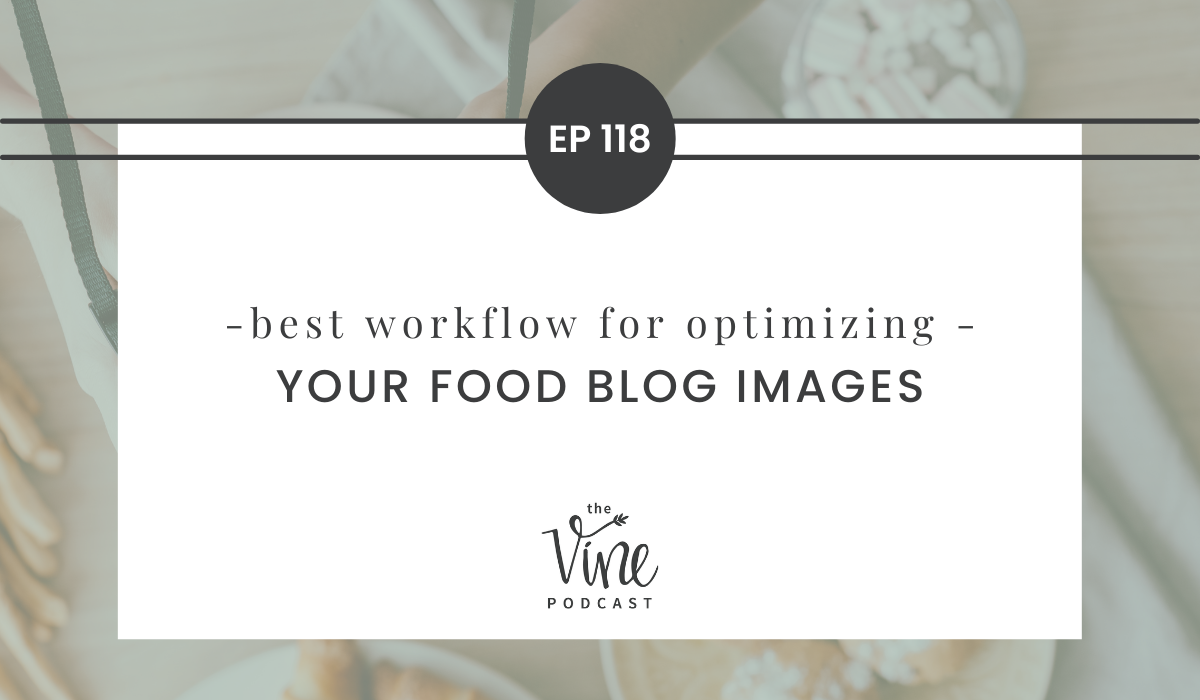 Why does image optimization matter?
Food blogs have thousands of images. Each of those images takes up resources on your server, but they also take up loading speed on your website as a blog post loads. In order to keep your website running smoothly and quickly, images MUST be optimized.
Optimize your images before uploading
Be sure you are resizing your images before you upload them to your website. You want to use a program like Lightroom or Photoshop to do this.
What size should your food blog images be?
You want to make sure your images are 1200px wide (the height will depend on the aspect ratio of the image).
The resolution of your images should be 72 dpi, since the images are web based.
The ideal file size is between 100KB and 250KB. Definitely be sure that your images aren't in MB.
What should you name your food blog images?
Always rename your images before uploading, i.e. grilled-shrimp-marinade.jpg
Optimizing in WordPress
Our top recommendation for our clients on Bigscoots (affiliate link) is to optimize with Cloudflare Enterprise, which negates needing another image optimization plugin. However, Shortpixel and Imagify are also great plugins if you aren't using Cloudflare Enterprise.
The important thing here is that you are optimizing and compressing your images after they are uploaded to WordPress. This reduces the file size and loading time even more than just optimizing upon upload.
SEO Optimization
There are a few things to remember for your images for SEO.
After uploading remember to:
Fill out your alt text for screen readers – this should be a description of what is happening in the image. Example: cooked shrimp skewers on a white plate
Add a title to your image. This should describe the image in a general sense, like shrimp marinade or grilled shrimp.
Pin for later
Come browse my Pinterest for more inspiration >>