As a food blogger, the quality of your recipes can make or break your blog's credibility. This quick episode will walk you through 6 ways to write better recipes and make sure you're producing high quality content!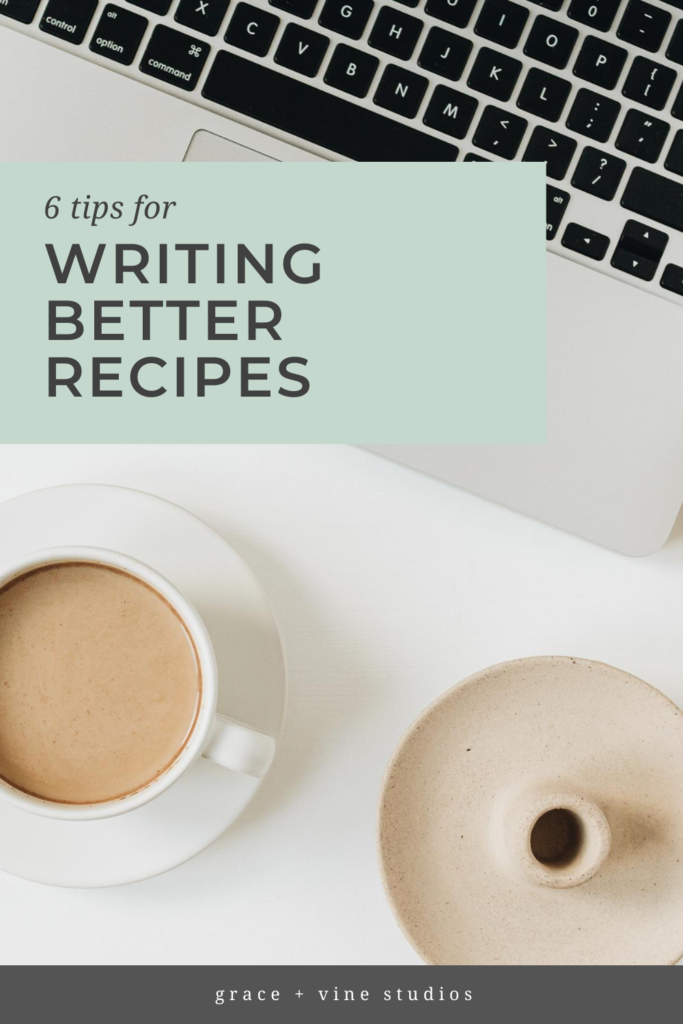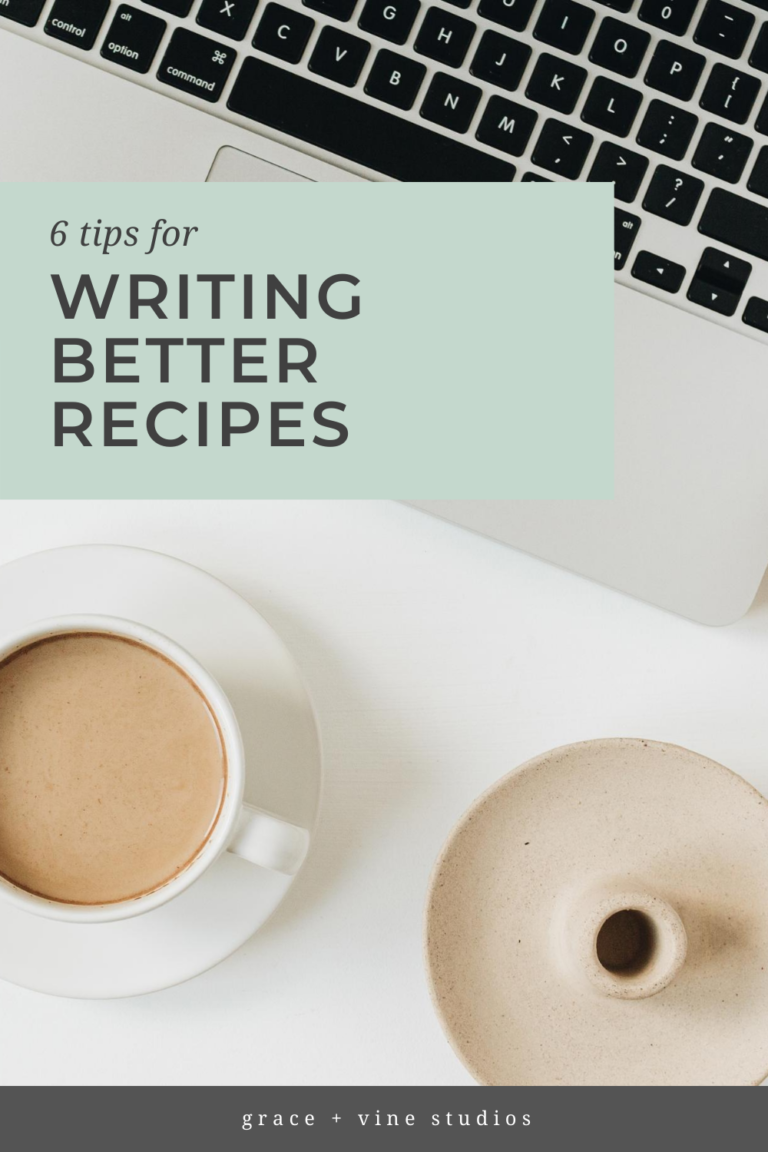 Never miss an episode! Get notification of new podcast episodes to your inbox.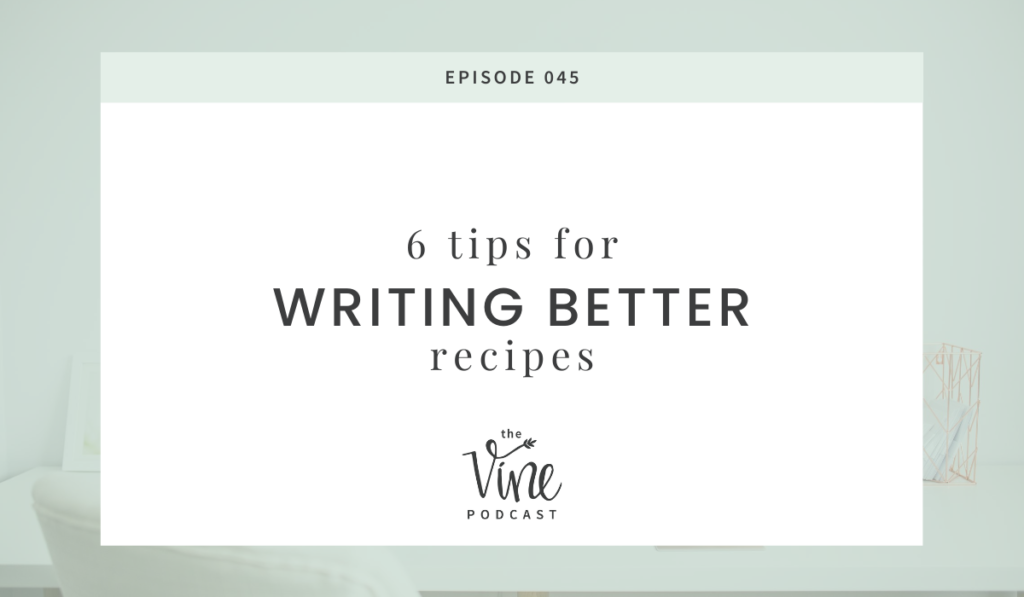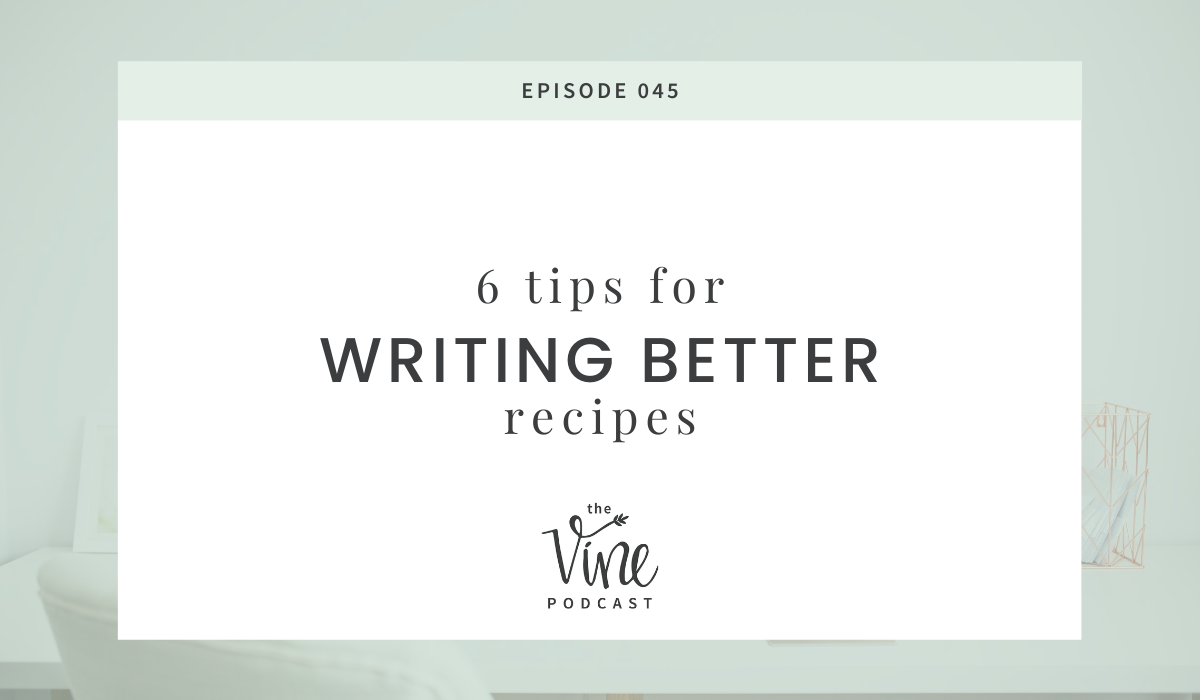 Can't listen to the episode? Read on for the transcript!
We talk a lot about design and strategy on this show but something I don't talk about as often is the work you do as a food blogger. Your recipes are your bread and butter (pun intended). Without good recipes, you won't be able to attract people to your website and they certainly won't become return readers.
So how do you write better recipes? There are a few checklist items that you can remember to ensure that your recipes are well written, easy to follow and ultimately build trust with your audience.
I wanted to mention a really great resource for this, but it's a book that I'm not sure is in production anymore. If you can get a copy of The Recipe Writer's Handbook it is definitely a great resource to have!
Test the recipe more than once
This is so important to make sure your recipe will actually work! So often we make recipes from our heads without actual measurements so this is really important to write a recipe down and then make sure to make your recipe from your ingredients and instruction list.
Do not assume anything about your reader
As someone who creates recipes for a living, your own knowledge and understanding of food is not a great filter for what you should include in a recipe. Be sure to assume that your reader needs all of the steps laid out for them.
List ingredients and steps in order of use
If wet ingredients need to be mixed first before the dry ones, be sure to list out the ingredients in order.
Use consistent and proper formatting
– do not capitalize measurements (i.e. Tablespoons should be tablespoons)
– spell out measurements fully (i.e. tsp should be teaspoon)
– use subheadings to break up a long recipe with multiple parts
– size and numbers – do not use two numbers in a row – use parentheses to offset a measurement (i.e. 1/2 (8 ounce) can tomato sauce)
– capitalize the start of an ingredient without a measurement
Describe preparation properly
"Describe the preparation of ingredients in the appropriate place. For most foods, chopping, slicing or other preparation is done prior to measuring. List, for example, "1/2 cup chopped celery" not "1/2 cup celery, chopped." The cook must chop the celery in order to measure it." Quote from Recipe Writer's Handbook Revised and Updated
If the recipe uses a secondary recipe within it, include full instructions and ingredients.
Linking out to another recipe creates a really poor user experience and can give your reader a really bad taste of your brand. Be sure to include the full recipe ingredients and instructions if it is necessary to make the recipe (for example a cherry pie that you want to use your own pie crust recipe for).
Still include a link to the original recipe within the body of the blog post or even linked in the recipe card, but just make sure you are creating a great user experience for your readers!
If you're looking to establish your food blog in a crowded niche, let's work together.
Together
, we'll create a brand that helps your food blog stand out and helps you work with more brands.
Let's chat
Pin for later
Come browse my Pinterest for more inspiration >>