If you're using a premade theme for your blog and looking for inspiration and the how to on making it feel more custom and less out of the box, this post is for you! I'll share the steps you need to start customizing your premade theme so it feels less cookie-cutter and more like your own unique blog!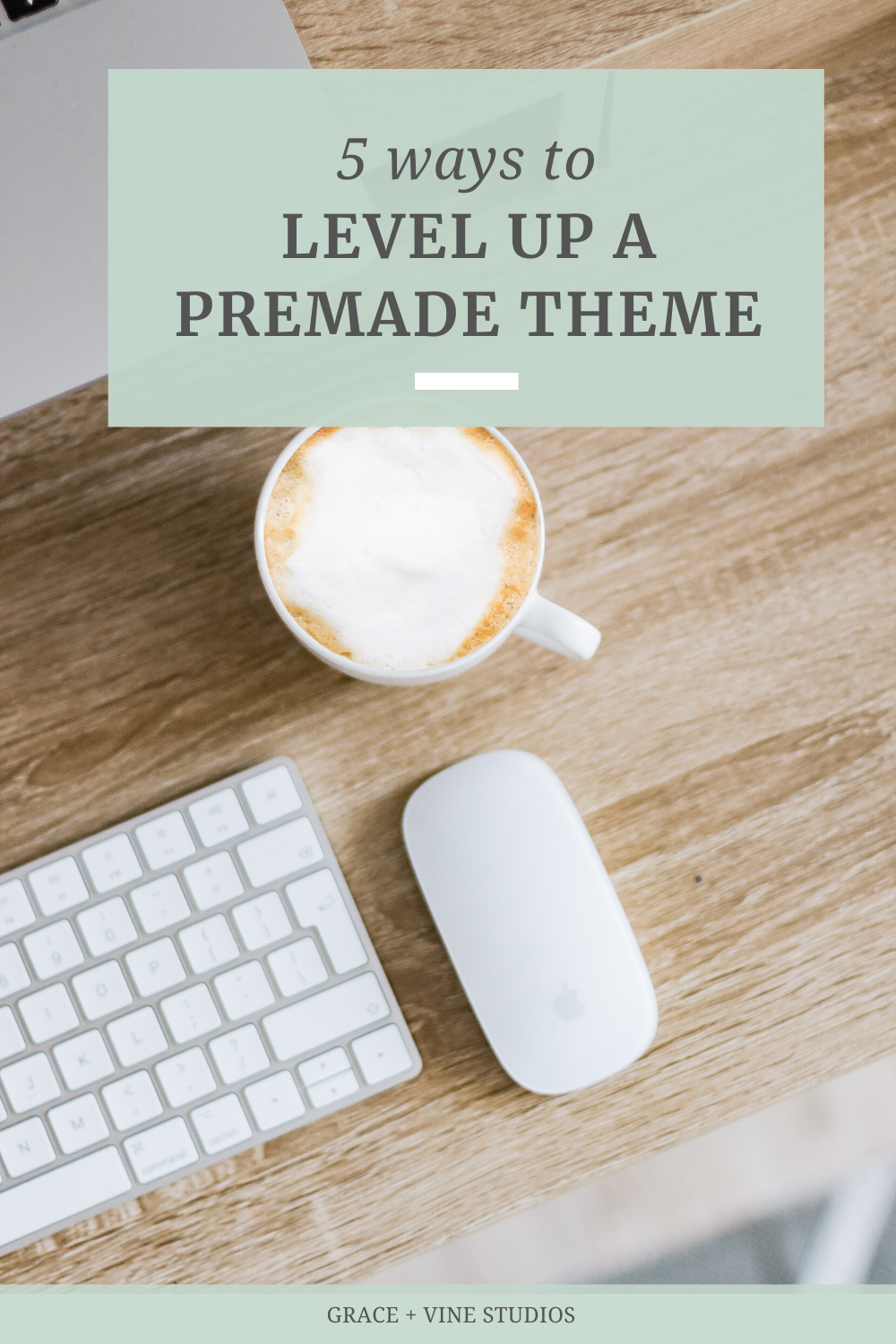 Never miss an episode! Get notification of new podcast episodes to your inbox.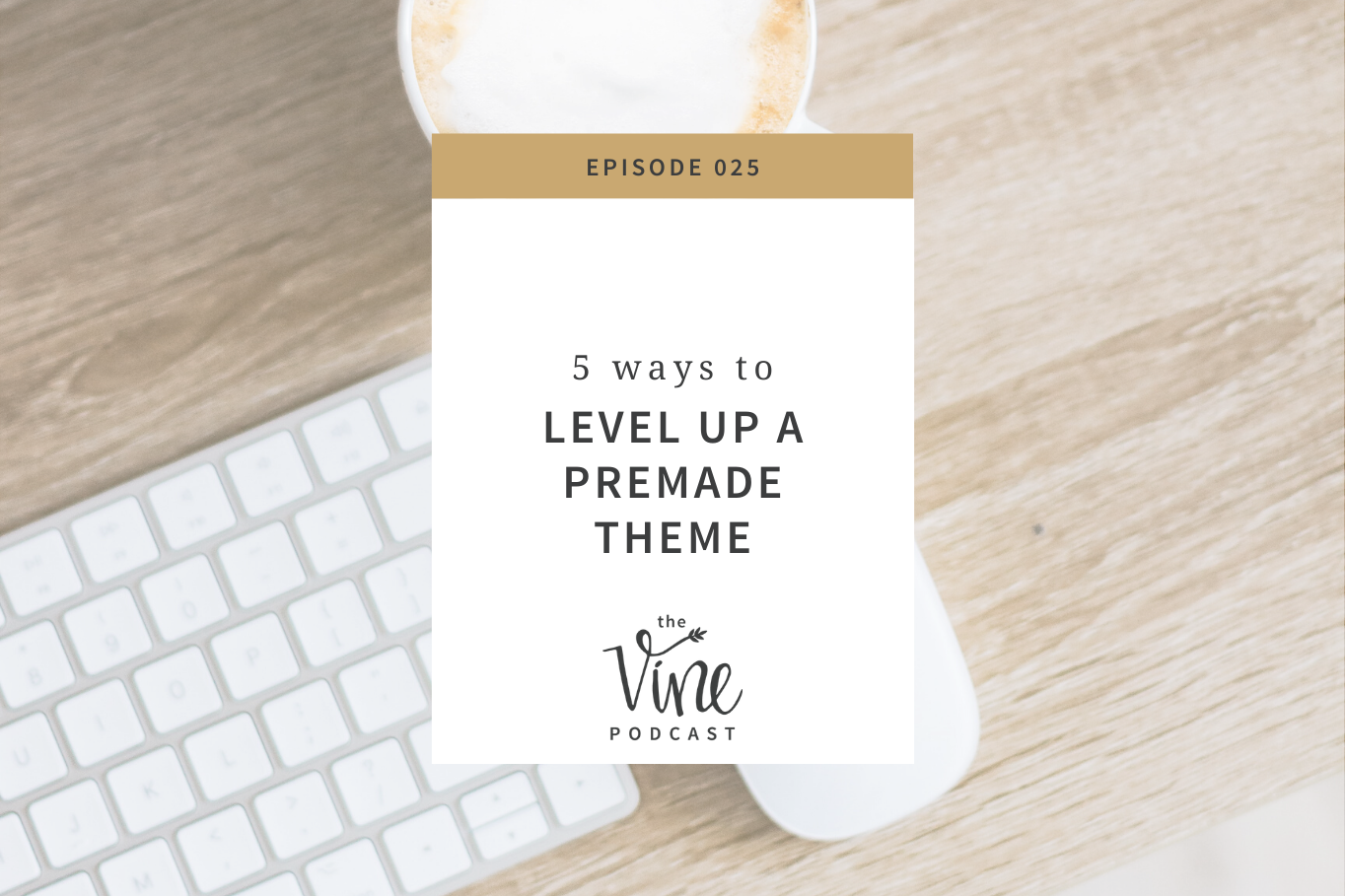 Can't listen to the episode? Read on for the transcript!
I am so excited to talk to you today about how you can take a premade theme and make it feel way better than just out of the box. In last week's episode I talked about everything you should know about themes, including how to know if you need a new theme and how to choose one.
Let's dive in to learn more about how you can make your theme work harder for you!
In last week's episode I talked about the difference between Wordpress, Genesis, your theme and plugins. So if you missed that breakdown, go back and listen to that episode.
Before we can dive into specific strategies, you need to know that you have a good theme to begin with. Although, trying to make some of these changes and updates to your website may show you that it's time for a new theme!
How can you level up your website while using a premade theme?
Know Your Brand
The first step is really having a grasp on your brand. Now your brand is SO much more than just your logo pasted on top of your theme. Understanding that is so key to this point. Your brand encompasses your audience, your brand messaging, your voice, AND the visuals of your brand like your logo, fonts and colors.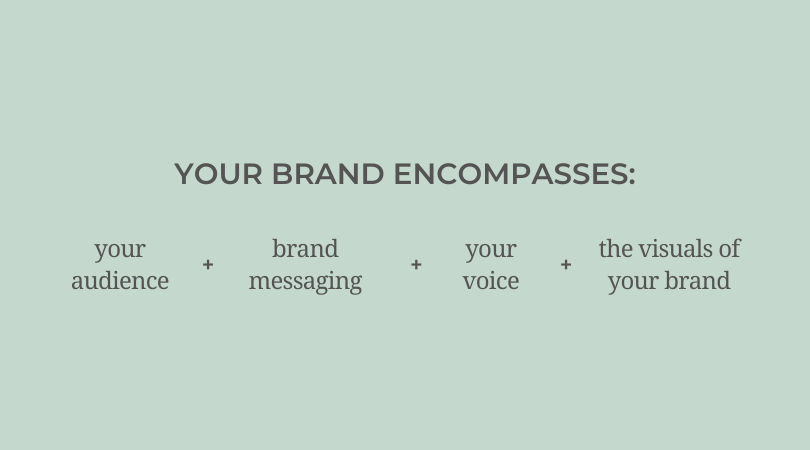 Without having this foundation, it will be very difficult to make strategic decisions that will really level up your website.
If you are unsure about this branding foundation, I would love to invite you to join my branding workshop that I am hosting 3/31. This branding workshop will give you clarity on your brand, messaging and what makes your blog unique so that you can confidently use that to connect with your audience and build the food blog you've dreamed of!
If you struggle with really sharing the heart behind your food blog, why you do what you do, how to connect with your audience in your own voice, or feeling like you flip flop when it comes to your brand identity, then this workshop is for you.
There are only 15 total spots in this workshop so that I can really give support and insight to each of you specifically. The workshop will be held 3/31 at 12pm EST, and you'll also get a full workbook from me to help you really dig into the heart and story behind your brand.
Grab your ticket by going to thevinepodcast.com/branding-workshop.
As a podcast listener, you can grab $50 off the price of the workshop, use the code thevinepodcast.
To give you some specific parts of your brand story that you should know before you work on up-leveling your website:
Who is your audience?
What are they struggling with/looking for?
How can YOU help them?
Once you can confidently say you know your brand and how all of these pieces connect, you can start incorporating your brand messaging into your website.
Use your brand messaging throughout your blog posts and in widgets/sections of your homepage. Your brand messaging will help you to understand how your website should be structured in order to connect with your audience.
Customize your colors, branding and fonts
Colors
Once you have a grasp on your brand, the visual elements DO become important to customize. Your colors should resonate with your ideal audience and also bring to life your brand messaging on your website. Choose 1-2 colors that you can incorporate onto your food blog to help highlight specific widget areas, link colors, font colors, etc.
Branding
Make sure to add your logo to your website — this one is pretty obvious 😉
Also be sure to change out your site icon! Most premade themes by default have a site icon set up through the theme. It's super easy to switch this out but makes a huge difference if you're using a theme that is very commonly used.
Consider adding a submark or other recognizable graphic to your blog to continue adding custom elements into the site like on your sidebar or footer.
Fonts
A lot of fonts give you options for customizing your font choices when you are in the Customizer menu. Dig around that menu and se what options you have available. If not it's very easy to add your own fonts through the customizer under additional CSS or to hire a developer to help with implementing this.
You should choose one font for your headings and one font for the body text of your website.
Utilizing Widget Areas
One thing that makes various themes vastly different is their widget spaces. Some themes have many widget spaces, others just have the basics. If you aren't utilizing at least some of the widget spaces in your theme, this is a great way to help your blog be more unique.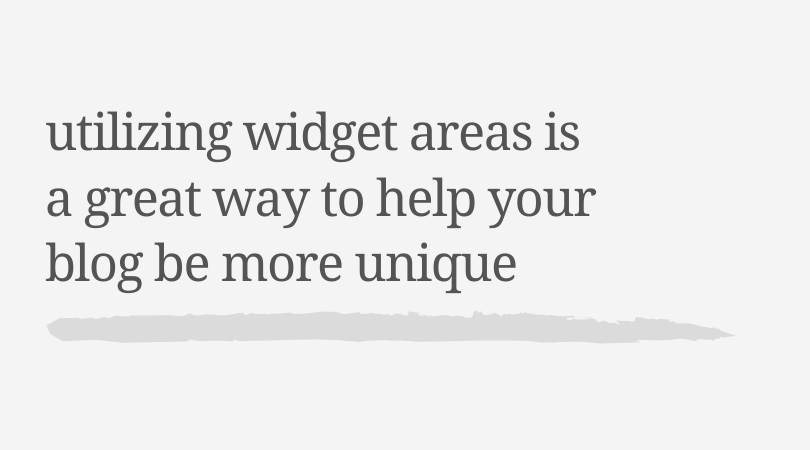 The theme demo site can give you an idea of where the widget spaces are and how they work, but be sure to think strategically and creatively about what type of widgets would make the most sense to have.
This is another thing that you can dig into on the customizer section or by going to your dashboard and finding the widgets panel.
A word of caution: many themes seem to have a "meta" widget displayed by default. You ALWAYS want to remove this.
It has a direct link to your admin login and can definitely provide a huge vulnerability for your site. You should always comb through the widget areas to see what is "default" and make any changes that don't make sense for your site.
Changing Your Site Icon and Footer Text
One disadvantage of being a web designer is that seemingly insignificant things about websites stand out to me like a sore thumb. One of those things is the generic site icon (or favicon) for certain well known themes. The site icon may seem insignificant, but it's an additional layer of your brand that can help your audience begin to recognize your branding and website.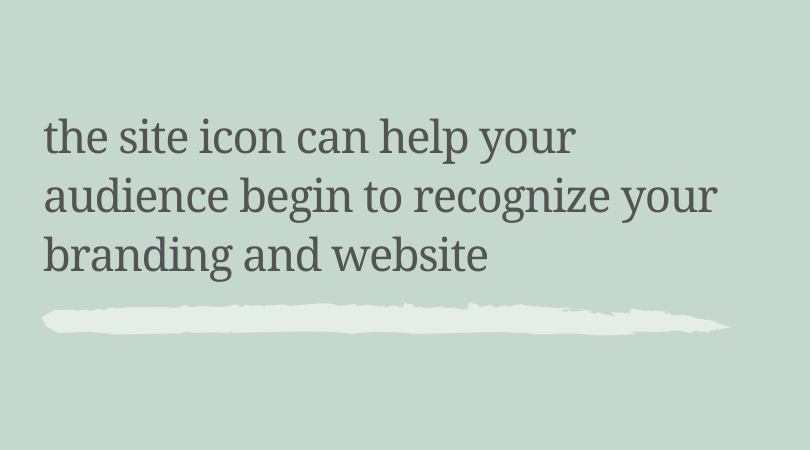 This is yet again something you can change right in the customizer, which is something new in the few more recent updates of Wordpress in the last couple of years.
The second area that you should customize is your footer text. And you guessed it, this is something that's very easy to do within the customizer! Specifically this is something you can do within Genesis child themes, but I can't say if it's common in other themes.
Now I have very strong opinions about whether the developers credit should be on your site, but I will just say that if you leave a developers credit within your site footer, I would make sure it is text only and not a link. I know of quite a few people who have run into SEO issues over the last year or so due to the footer credit having a link.
You should also make sure that your brand name is there, with the copyright for the current year. It's not necessary to put a range of years as long as you have the most updated year.
Genesis makes this really easy to do and it will automatically keep your year up to date in that copyright spot.
Customizing Your Pages
After you have done all of these theme specific things, there are a few things that anyone can do regardless of what theme you are using. That is customizing the content on specific pages of your website.
Depending on your theme, you may have widget areas for some of these pages. You'll need to check out the theme documentation to figure that out, or just get curious and dig around the dashboard.
Some of the pages you should consider customizing are:
Homepage
Recipe index
About page
Single page
Category page
In episode 27 I'll start with the homepage and break down what should be on this page! It's my favorite page to start with, but until then, I hope you see some changes you can make to the theme you already have and make sure that it is working hard for you!