If the idea of planning your content is daunting, this episode is going to share some ideas for how you can create a content planning system that works for you and will help you to plan your content for the next month or quarter!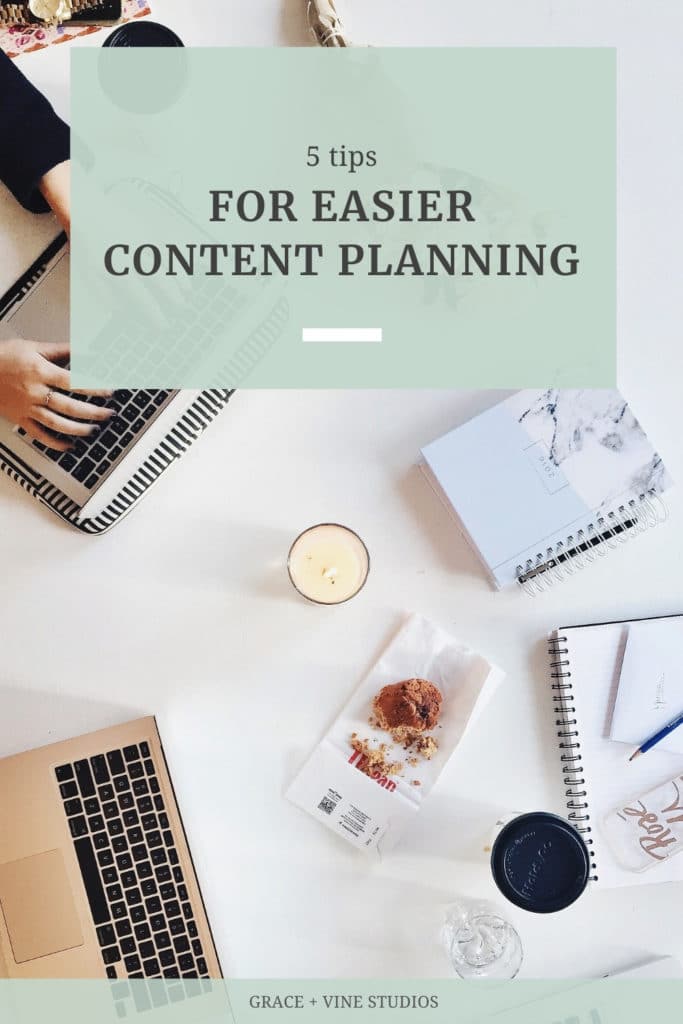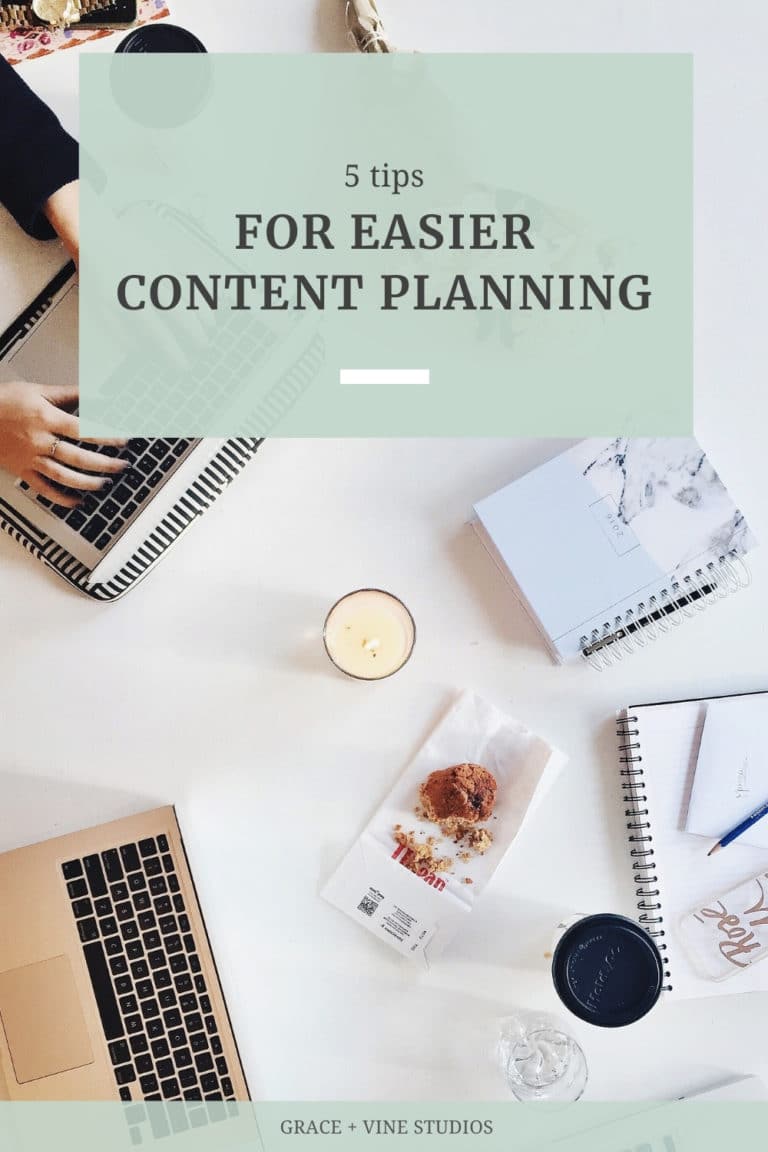 Never miss an episode! Get notification of new podcast episodes to your inbox.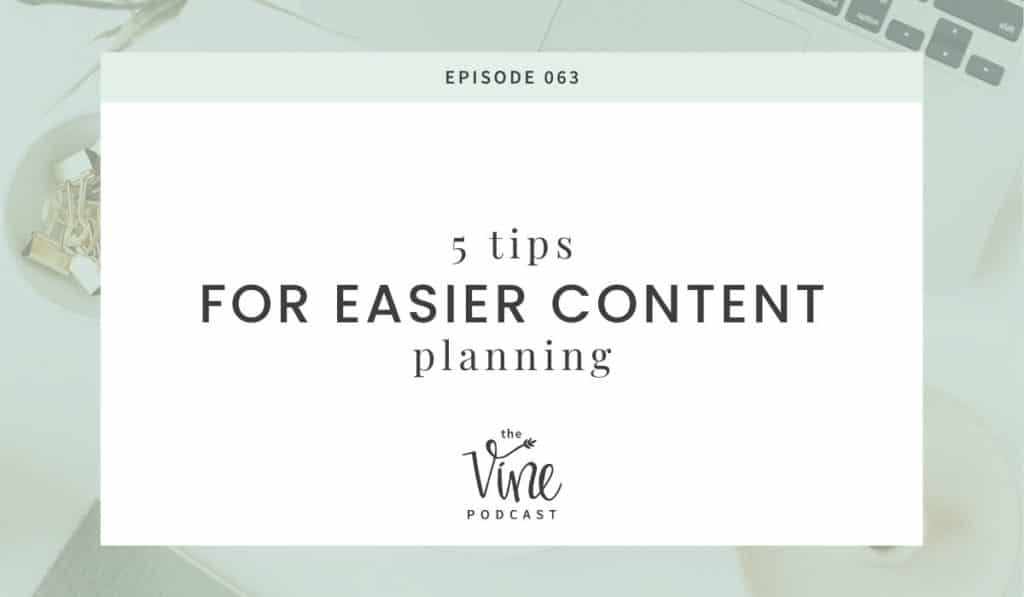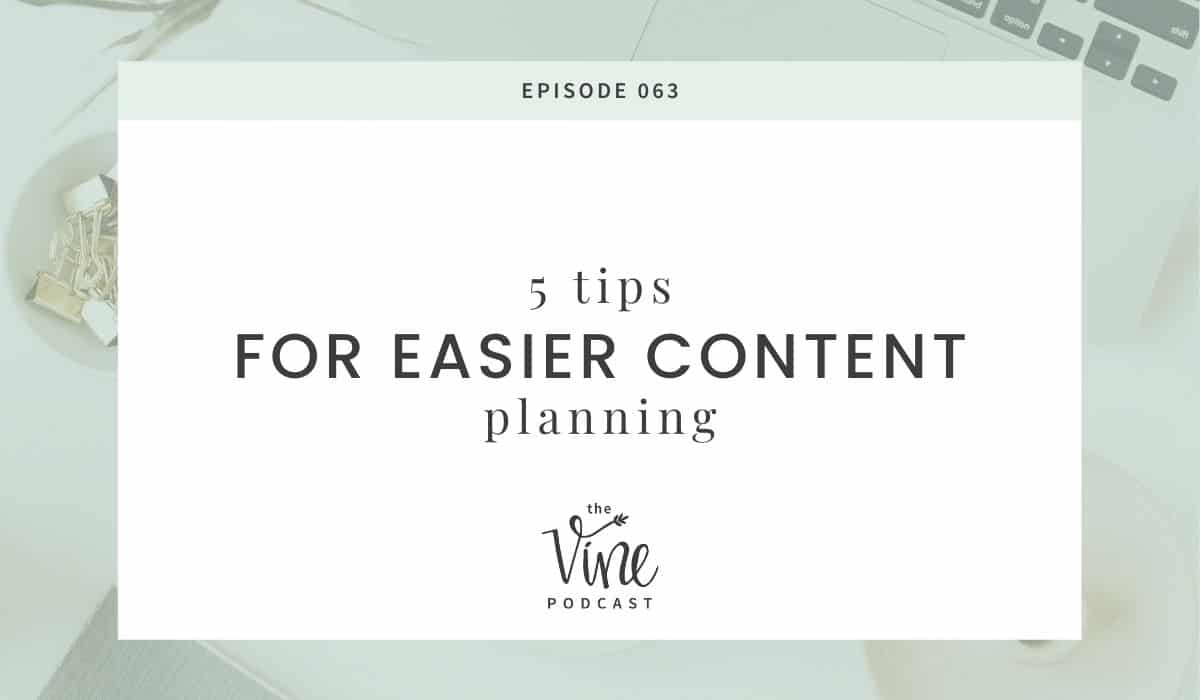 Can't listen to the episode? Read on for the transcript!
If the idea of planning your content is daunting, this episode is going to share some ideas for how you can create a content planning system that works for you and will help you to plan your content for the next month or quarter!
When it comes to planning your content you really have to figure out a system that works for you so today I'm going to be sharing how I like to plan my content and hopefully be giving you some tips that you can use but remember that you may have to tweak this and figure out some thing that really works for your system and the time that you have to work on your blog as well.
Start with how often you want to publish content
The way that I like to plan my content is a little bit of a reverse engineering method for planning your content. What I mean by that is that I always start with looking at how much content I want to produce and then work backwards from there. So the very first thing that you need to decide is how many blog post are you going to produce a week or a month.
Review or create a list of content ideas
The second part is to figure out what you're going to publish and to figure that out I have a couple of different things that I do to come up with my content ideas.
If you don't have a running list for you keep ideas whether that is on a notepad or in your notes app on your phone or on Google drive I would highly recommend having somewhere that you can consistently and ideas to and pull from when you were contemplating. This is going to make the process so much easier and less overwhelming when you sit down to pick which topics you're going to work on rather than feeling like you are starting from scratch and have no ideas to pull from.
If you don't have a list of ideas or you aren't feeling super confident about the ideas that you have then you might want to start by filling in your list of ideas a bit more before you start choosing which post to work on.
Review your popular posts
You can go about this in a few different ways starting with your most popular content from organic search.
You can also repeat this process to find your most popular content that is coming from Pinterest or any social media platforms that you are very active on. You can also just do this in a more broad way by looking at your most popular content regardless of where the traffic is coming from which is a great place to start if you just need some ideas to get you started.
I like to look at the most popular post from the previous quarter if I am planning for a specific quarter or month because it will help you to see what did well that happens to be seasonal.
Once you have that list take some time to just look it over and really think about what that content has in common or why it people may have liked that specific content during this specific time.
Expand on your popular content
From there or you can break apart your ideas into two categories. The first is content that is similar to what has already performed well on your side during that time. So for example if I have a blueberry muffin recipe that does really well in January maybe I will look at producing another type of muffin recipe that would do just as well.
The second way that you're going to break apart your content is by thinking about ideas that are complementary to the post that already did well. So in the blueberry muffin example maybe I decide to write a blog post about how to freeze muffins to complement that post and add extra value into that blog post.
So from each of your most popular blog posts you should be able to come up with 2 to 3 ideas that are either similar or complementary to the original blog post that did well. So now you should have a list of 20 to 30 ideas that you can pull from when we start to actually decide on what topic to write about next.
Extra and seasonal ideas
The third type of ideas that you can add to this list or ideas that you are really excited about or are particularly seasonal but maybe you have never talked about on your blog before.
Content to republish
The fourth set of ideas that you want to have in front of you is the list of post that you would like to redo and re-publish. This is a really important one to remember because depending on the quality of the post you could be 80 to 90% of the way done and all that needs to be done is re-taking the photos or reformatting the recipe card and so this is a really easy way to get a blood post published without needing to do as much work as a completely new blog post.
Related: Eat Blog Talk interview about repurposing content with Liz Falcigno
Do keyword research on your ideas
Now you potentially have maybe 40 to 50 ideas of blog post that you could write, the next step is to do keyword research about these content ideas.
Pick the ones that you are most excited about and the ones I feel easiest to you right now and then go and see if you can find a viable keyword for that blog post topic. If you are not doing any type of keyword research right now then I would recommend getting started by figuring out which keyword research will you like. There are quite a few of them I personally use key search but I know a lot of people love SEM rush or arefs.
Create your content calendar
Now you can start penciling them in to your calendar. This is another place that I like to reverse engineer things because you want to make sure you are setting realistic timelines for getting things done.
I like to either do this on Google calendar or if you have a editorial calendar plug-in on your website but you want it to be something that you can easily move around.
You can also do some thing like use the little square mini sticky notes and put them on a piece of paper so that you can easily move things around as you solidify your ideas to create a more solidified content calendar.
Here are a few tips for organizing your content calendar in a way that will make things more easy for you long-term. Look for ways that you can group blog post together based on ingredients. If there is a blog post that requires a separate sauce you can break that into two blog post and get two done at once. This is only a good strategy if you can write a really good blog post for both recipes but this can often make it a lot easier for you to batch together blog posts.
You can also look at things like the ingredients in a blog post and try to combine efforts there. For example if you need shredded chicken for two different recipes then cook the shredded chicken once and use it for both recipes.
Even if you don't publish these blog post together it's really helpful to think about these things when you are planning for when to do recipe development or photos so that you can batch it together based on what the recipes are and sometimes this is going to go out of order from your actual content calendar.
I generally don't recommend planning things out more than a quarter ahead because things can change so much but if you want to have some loose ideas of the direction that you're going to be taking over the next quarter that can be really helpful just to have that in the back of your mind.
Let me know what you thought of this episode and what your biggest takeaway was in the comments!
Pin for later
Come browse my Pinterest for more inspiration >>