Sometimes getting started with a blog post is the hardest part! Often bloggers are trying to reinvent the wheel every time they sit down to write a post, instead of having a basic outline they follow every time. In today's episode, I'm sharing 5 helpful tips you can include in your blog posts to provide more value for your reader and showcase your expertise.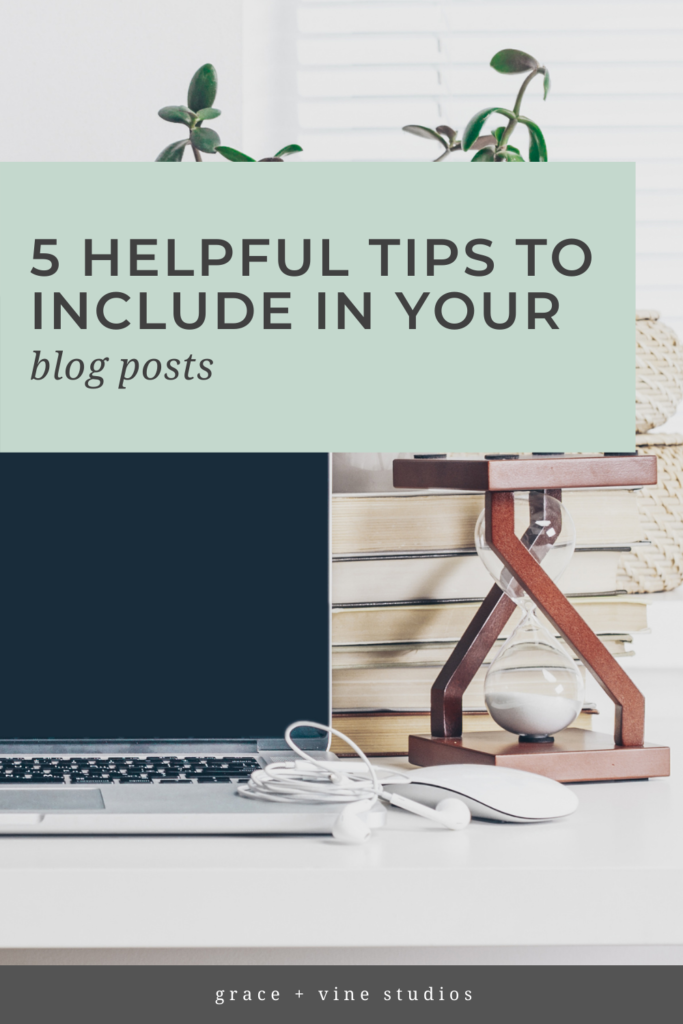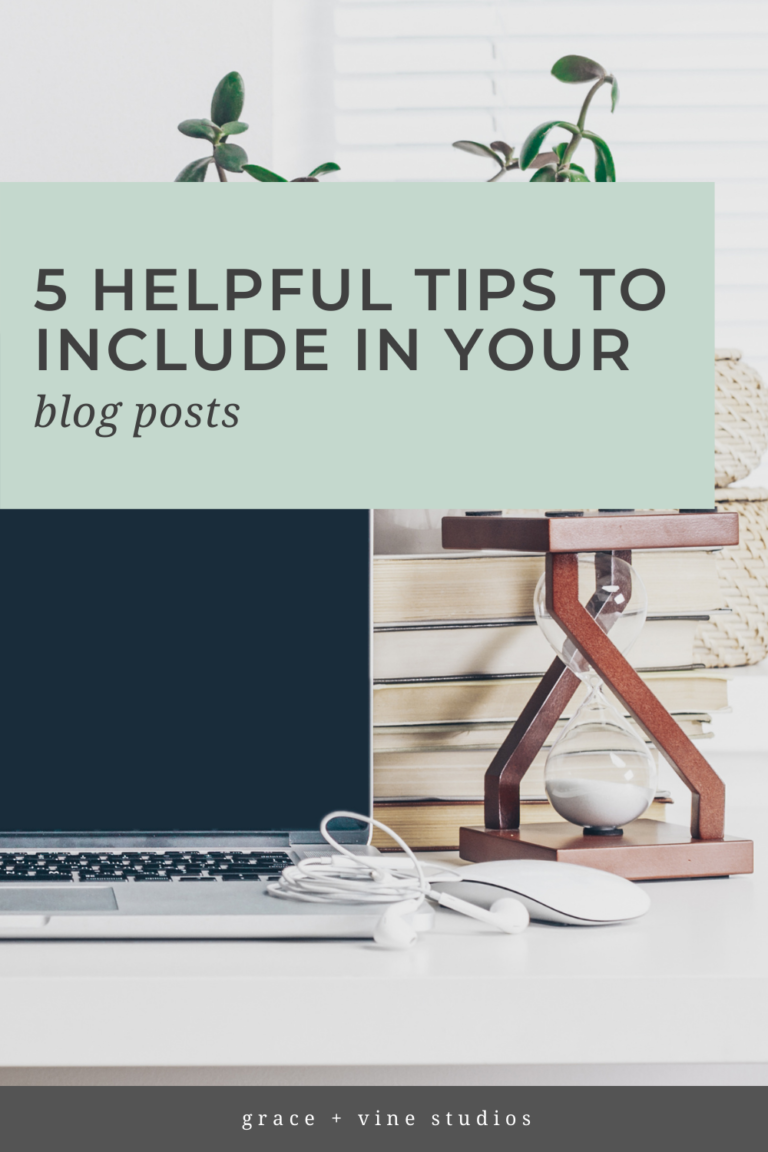 Never miss an episode! Get notification of new podcast episodes to your inbox.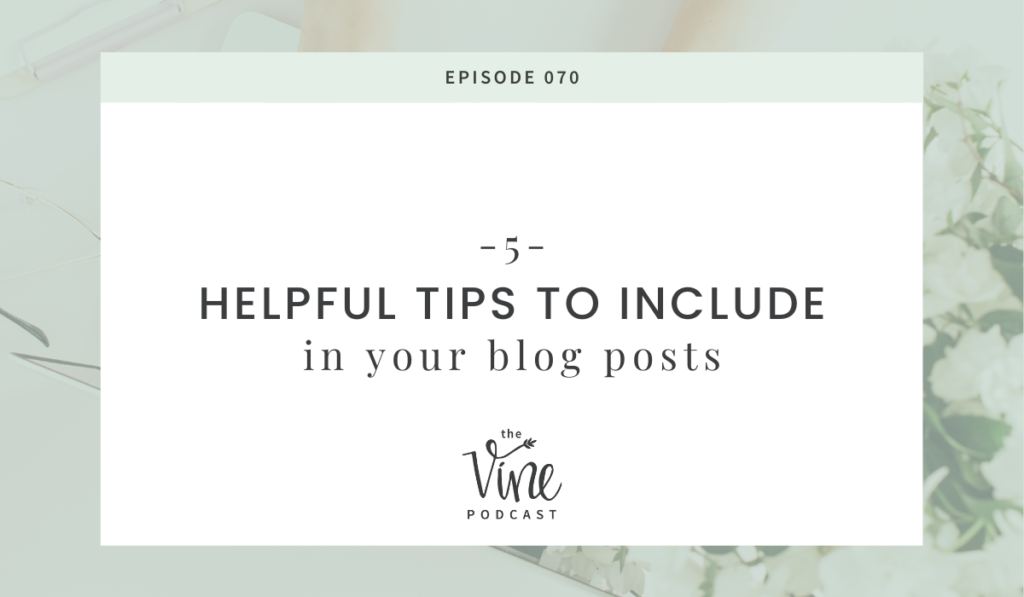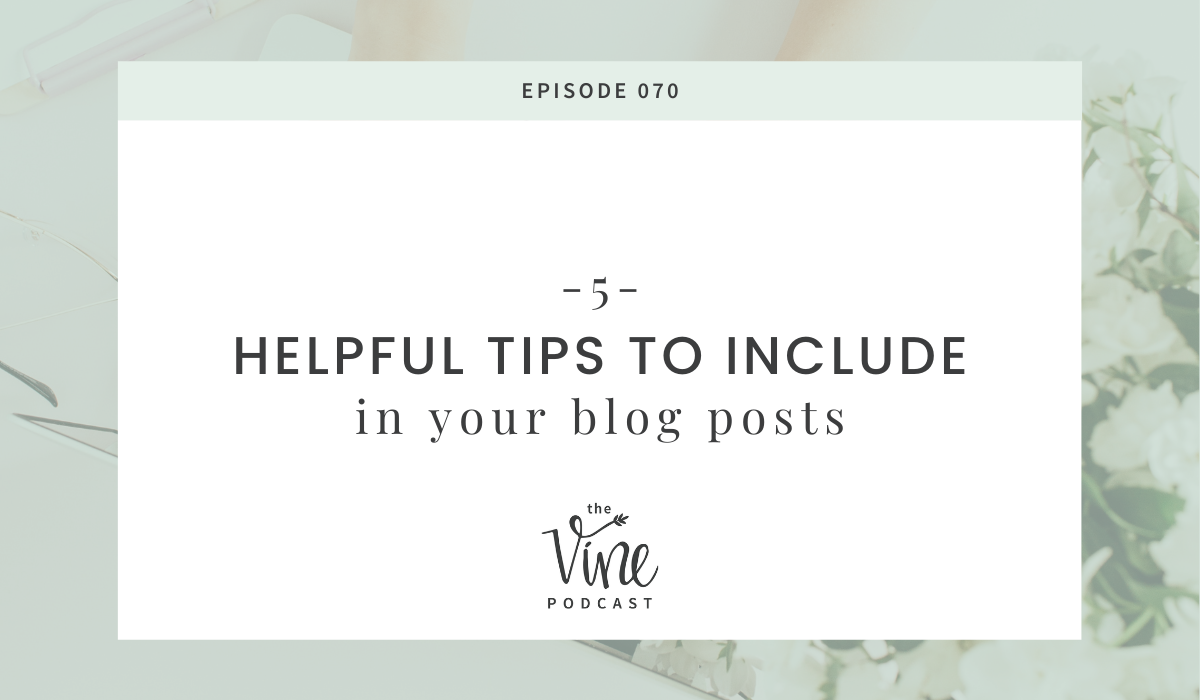 Can't listen to the episode? Read on for the transcript!
Specialty ingredients / Tools
For those of you who have readers who are brand new to cooking or who are not trained chefs, there is going to be something that your reader can learn from you and can really just take away something new about a new ingredient or a tool that they might need to make your recipe.
This is even more important and probably more common for those of you who have very niche specific blogs. For example, if your blog covers recipes that are specific to any type of diet, or any type of allergy free cooking, this is going to be really important because there are often ingredients that maybe are not as commonly found and you might need to explain those to your reader and explain where they can find them.
When comes to tools specifically, this is really helpful for recipes that require something specific. For example if you have a ravioli recipe, you might want to link to a ravioli press or a pasta maker attachment. If you are creating a dessert that requires specific type of pans, something like a cheesecake or a tart, it can be really helpful to share that with your reader.
Remember that for someone who has never made cheesecake before, you would be surprised at how many times they don't know that you have to have a springform pan.
What makes this recipe unique
Introduce the recipe and share what makes this recipe interesting! When a reader comes to your site from Google or Pinterest, they're trying to decide if this recipe is a good fit. So this can be a great place for you to highlight anything that makes this recipe awesome.
This is not the place to go on about a story that is irrelevant to the reader. Just be really specific about what you want to highlight about this recipe. Think about if you were only able to have someone read that paragraph about the recipe, what would it be enticing for them to want to make it?
Storing tips
It is really helpful for things that are a little bit different to store or reheat. Something that will help them to use up those leftovers or repurpose them is a great tip that you can share. This can not only equip your reader to have better cooking knowledge, but can also just help you to be the expert.
If you don't know the answer to something like this, it just takes a quick Google search to find out what the answer is and form it into your own words to share.
This is also a great opportunity to do some linking to other content on your blog. If it's something really specific that you want to link to another site that has an article about that.
If it's something that is really relevant to your own content, consider doing a blog post with that storing tip so that you can link to that blog post within your own content. It's sometimes useful to have those types of posts as stand alone articles on your site.
Alternate cooking methods
It is really popular these days to include directions for the Instant Pot, Crockpot and a stove top version of a recipe. So often people are finding these blog posts from specific keywords that might not talk about a cooking method. Highlighting different ways to cook this recipe is really helpful.
You might not necessarily have tested the recipe with every cooking method. But you can say that you haven't thoroughly tested this recipe in other methods but it should work well. Even if you aren't giving the reader the exact answer they're looking for, or at least addressing the question they might have.
I would highly recommend making this a part of your recipe development process when you can. That's a great bonus tip that you can give to your readers!
Diet/allergy alternatives
There are so many allergies these days, and so many people who just omit certain things out of their diet out of preference. The more that you can help your reader in this way, especially if it's easy substitutions, then I definitely would recommend that.
If you aren't sure of the substitutes, you can just say your best guess of what would work. Then if you want to test it out, that's great and you can update the post later.
This is a really awesome way to also use the feedback that you might be getting from your readers, whether it's on social media or in your comment section. If your readers are asking you questions about substitutions and how they can do things, it's worth giving it a try and being able to report back on it.
Give these a try and see how it goes for lengthening your blog posts with helpful tips to support your readers!
Pin for later
Come browse my Pinterest for more inspiration >>