If you are looking to supercharge your productivity and get more done with less effort, this episode is for you! Task batching is the idea of doing similar tasks together to increase your efficiency. I'm sharing 3 tasks you can do in bulk as a food blogger to boost your blogging workflow.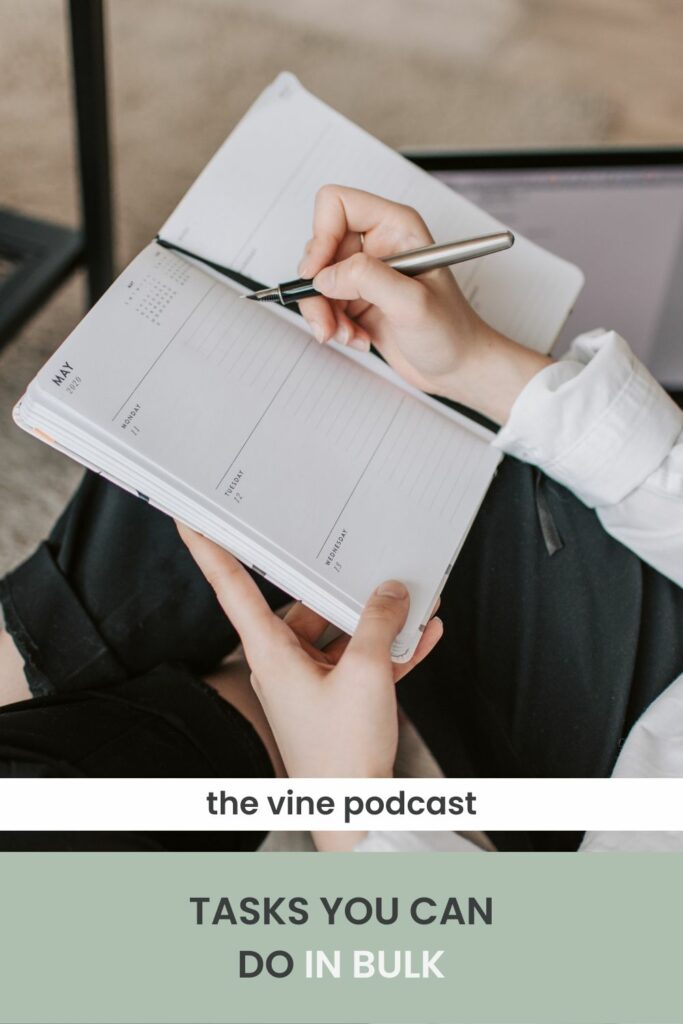 Never miss an episode! Get notification of new podcast episodes to your inbox.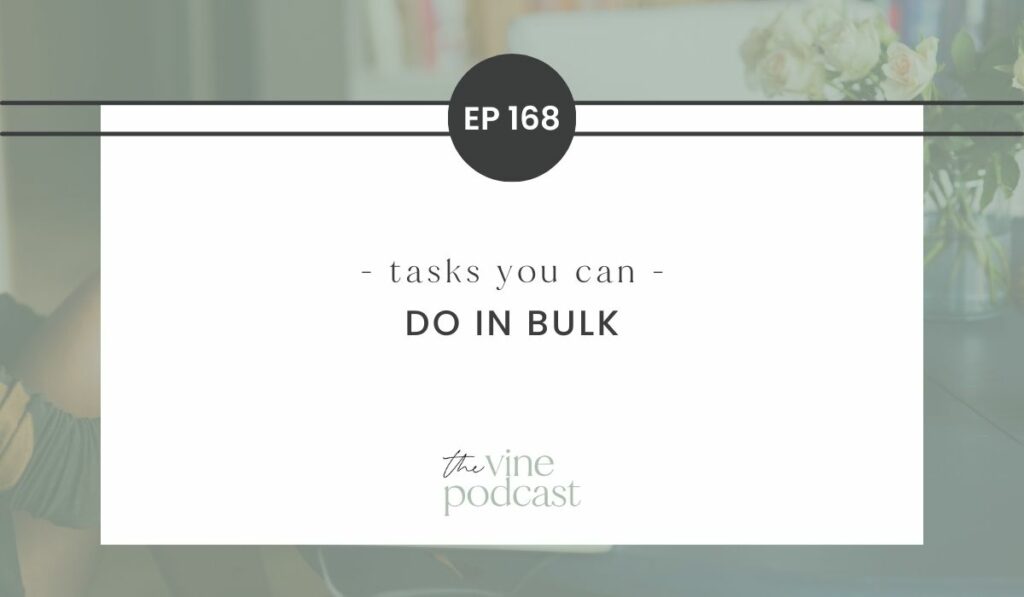 There are many names for task batching, but the idea behind it is that you are grouping similar tasks and completing them in a dedicated block of time. Instead of switching between taking photos for a recipe, then editing them, then writing a blog post, then promoting it on social media, you're separating each of those pieces of your process into batches.
This is so powerful because it helps you to minimize context switching which leads to better focus and a better workflow. This approach also reduces stress and decision fatigue. It's estimated that we make an average of 35,000 decisions daily, so I think we could all use less decision making when we can!
Recipe Development and Testing
When you are testing and developing recipes, it's helpful to think about things in groups. What ingredients can you double up on to test multiple recipes? If you need to test a muffin recipe, how can you try it in two different ways? If you are testing a main course recipe like chicken, what can you pair with it for testing purposes?
Content Creation and Photography
I share more about my content creating process in episode 147 but this is such an effective way to batch together like tasks. It starts with planning your recipe shoots. I've found it best to not just shoot the next 3-4 recipes that are coming up, but instead to plan things around like recipes that make sense together. This is how I've been able to continually produce 4 new blog posts a week and regularly have weeks or months of content ready for writing.
When it comes to photography, be sure to utilize presets (you can create your own in Lightroom) and creating your own workflow for culling and editing photos. I like to bulk edit and export 3-4 recipes at a time so I can stay in the same mental headspace for that entire process.
Social Media and Engagement
When it comes to social media, this is an area we can all agree we need better time management skills. Set a timer for yourself to batch tasks when it comes to social media and engagement. You can easily batch things like:
Responding to emails and comments
Scheduling social media posts in advance
Writing captions for social media
Writing email newsletters
By applying these three techniques—batching recipe development and testing, content creation and photography, and social media and engagement—you'll free up valuable time, allowing you to focus on creating incredible content and connecting with your audience.