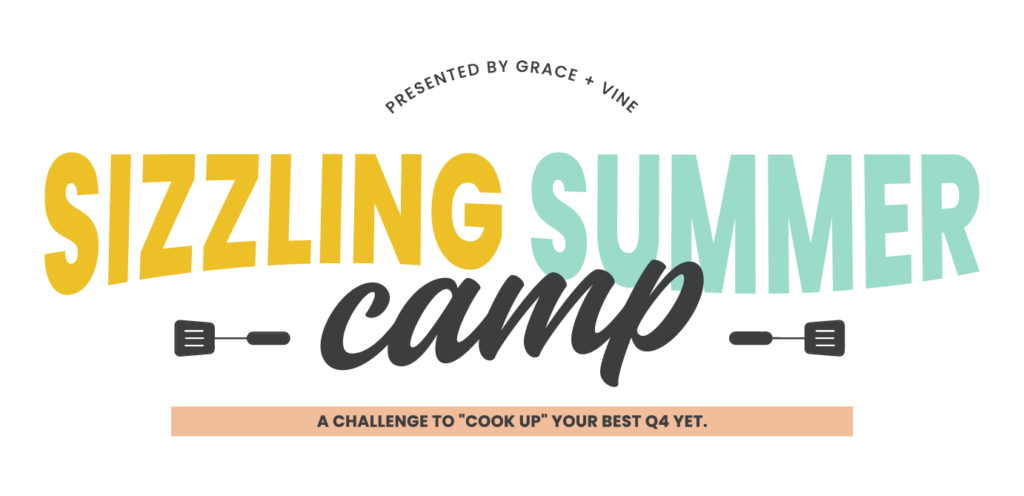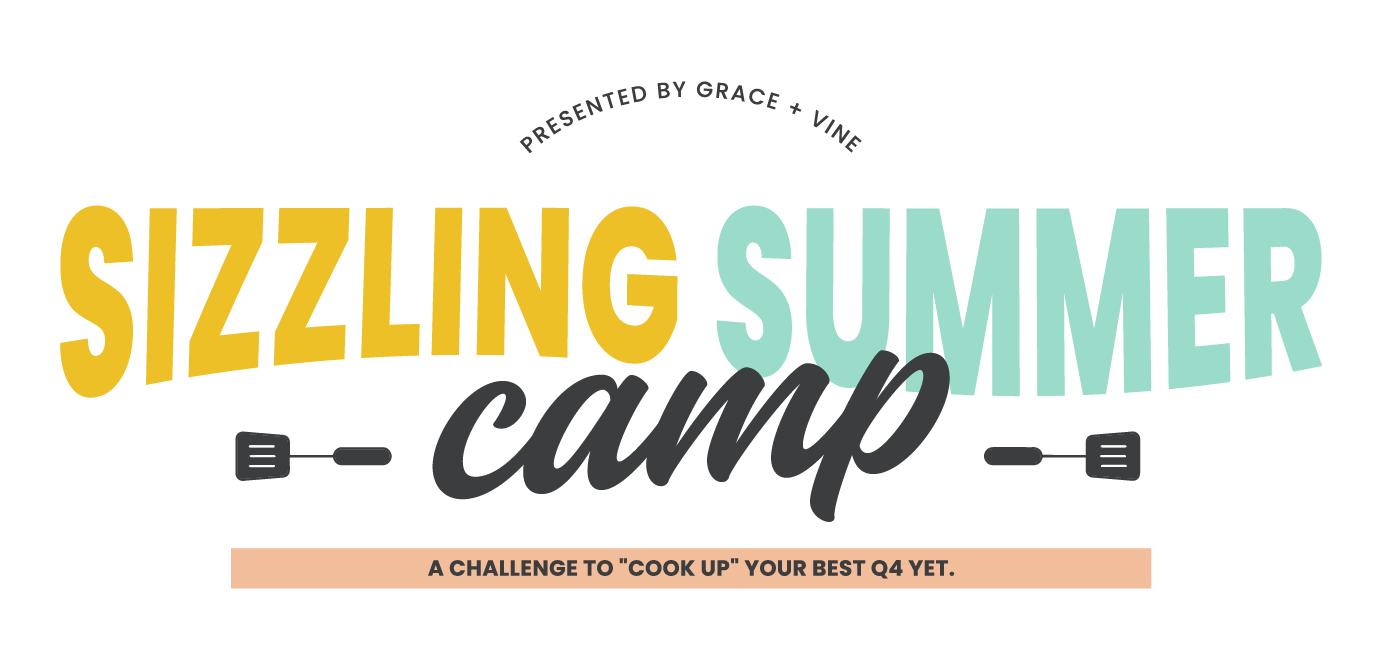 Welcome to camp headquarters – aka HQ!
If you're joining the challenge after it starts on July 28, you may want to catch up on past weeks of the challenge at your own pace. Or if you ever lose an email or want to see everything in one spot, consider this your camp lost and found.
Share the challenge!
If you want to invite a friend to join you in the challenge, all you need to do is share this link with them: graceandvinestudios.com/summer
If you want to share on social, feel free to use these graphics!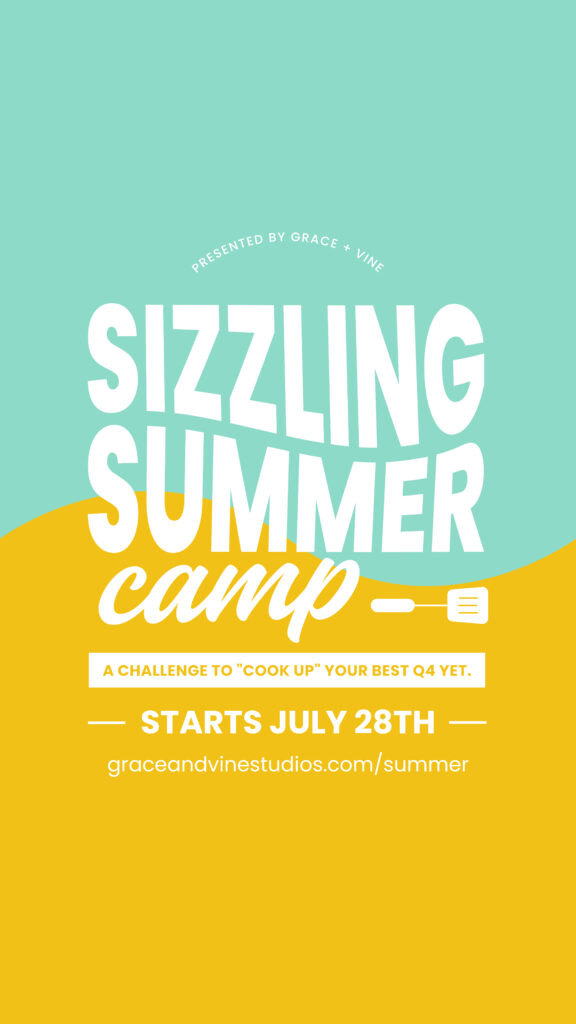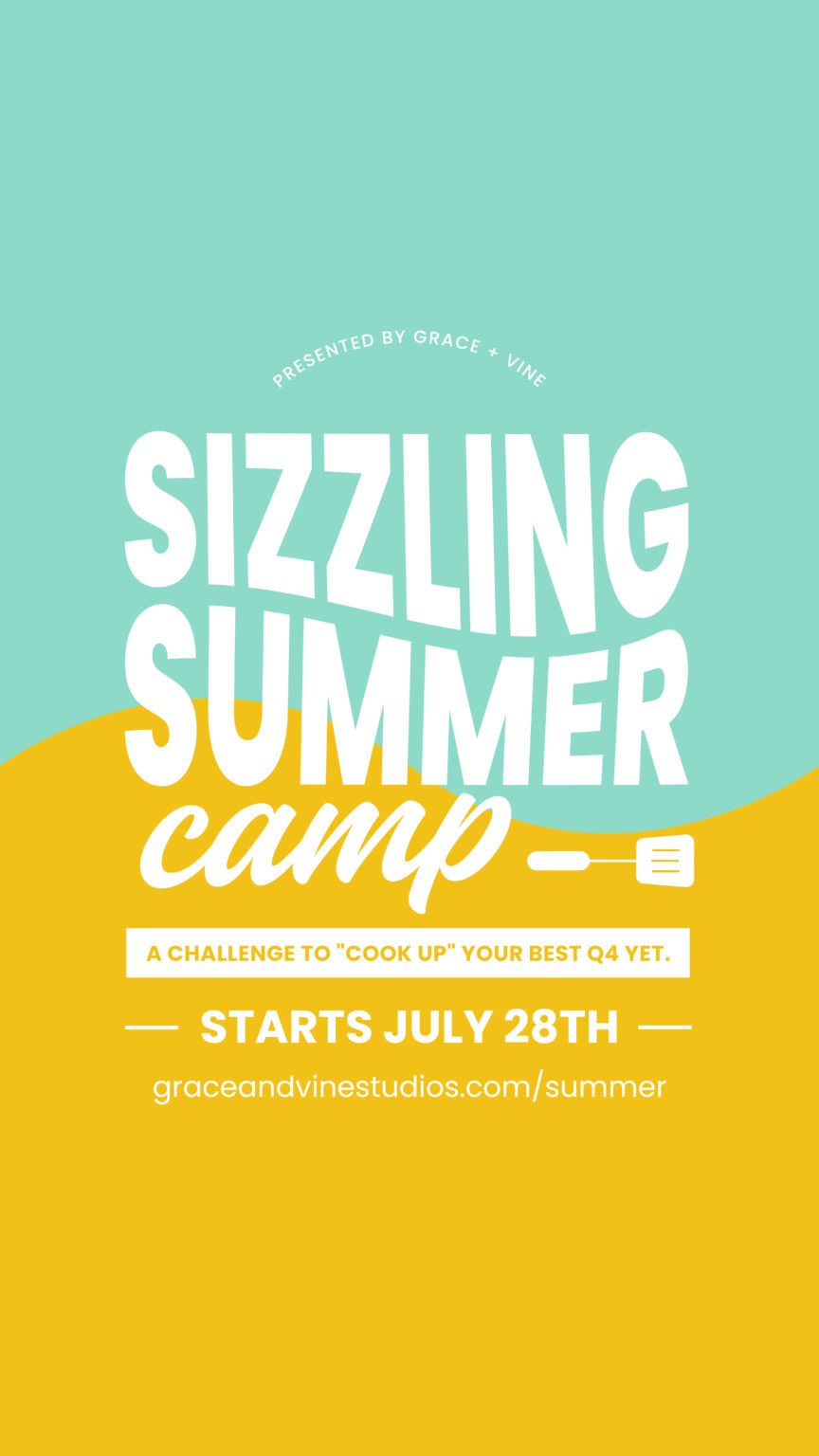 Sizzling Summer Camp Challenge
Click each week's link to catch up!
Week One: Let's set some Q4 goals (7/28)
Week Two: Gathering and organizing Q4 content (8/4)
Week Three: Make a plan for your Q4 content (8/11)
Week Four: Make sure your website is ready (8/18)
Week Five: Audit your top Q4 content (8/25)
Week Six: Check in + planning for rest (9/1)
Week Seven: Make a plan to increase your Q4 income (9/8)
Week Eight: How to capture your new Q4 audience (9/15)
Week Nine: Site speed tune up (9/22)